The 17th annual CMO Tenure Study reports that the "average CMO tenure in 2020 dropped to 40 months, the lowest it has been since 2009. Median tenure fell to 25.5 months, the lowest on record. A somewhat surprising trend is that CEO tenure at the same companies in our [study] hit an all-time high in 2020, at 80 months."
This is an indicator of how challenging lead generation has become in the global economy today, and unfortunately CMOs are taking the brunt of the frustration here.
But this is also spinning up a new trend – the fractional CMO. We're seeing more and more companies hiring fractional CMOs as they attempt to reconfigure their marketing and revenue generation efforts.
Even fractional CMOs need help executing, and today they also need help with ongoing operations and technology.
Fractional CMOs and digital agencies make a solid team and an economical approach to helping companies grow.
Here are some of the best practices we've seen over the years when working with fractional CMOs to produce solid results.
Get Started Fast
With such a short runway for success, CMOs and even fractional CMOs need to move the needle fast. They can't afford to wait six months for their impact on the organization to be realized.
Fractional CMOs might have it even harder. They're not full-time team members, so they're even more expendable. Working with a traditional agency that wants a retainer to extend the work out over time might not be the best fit for fractional CMOs.
Instead, look for an agency that can deploy a lot of resources over a short period of time. Look for an agency with a dedicated team instead of a fractional team.
Look for agencies that can produce results in the second month, not the sixth or seventh month.
This is going to give any fractional CMO a much better chance to impact the performance of the company and extend their own engagement with that company.
Agreed-On Strategy
Hope is not a strategy, and if you don't have a plan, all you have is hope. Instead, bring a strategy that aligns with the company's goals, or bring in an agency that can work with you to create that strategy.
That strategy needs to include messaging and the company's big story. It needs to outline the tactics to execute and the campaigns that will package the tactics together.
It also needs to identify the metrics to be tracked and the technology to automate as much as possible and produce the data for the final part of the plan – ongoing optimization.
Only when you bring messaging, tactics, campaigns, analytics and technology together do you see the measurable results everyone is expecting.

Regular, Rhythmic Communication
When you have a fractional CMO and an agency team, communication and the movement of information is critical.
The best way to proactively deal with this challenge it to set up regular rhythms. This means having daily huddles, weekly update emails, monthly reviews and regular dashboard walkthroughs.
Not every company or program is going to need all these sessions to keep everyone on the same page, but these are the tools in the tool kit.
Fractional CMOs should look for agencies that regularly practice these types of rhythmic communication methods with their clients.
It's going to be easier to find a team that already works like this than trying to get an existing team or a new team to learn new tricks.
Agile Approach
Now that communication is tight, let's move on to a bigger rock, ongoing project management. Most clients have several major projects running at the same time, like website design and development, campaign execution, ongoing optimization, content creation and even account-based marketing (ABM) programs for the sales team.
This makes keeping track of what's in progress, what's done and what's coming up very challenging.
Instead of the traditional waterfall approach, which invests too much in upfront planning, consider moving to an Agile approach.
This allow any fractional CMO to adjust the plan every 30 days based on actual data, results and real-time program performance.
This means you want an agency that has Agile in their DNA. Not agile with a small a, where the agency says they're agile, but they really mean they're flexible.
You want Agile with a capital A, which means the agency practices the Agile methodology, rituals and processes as part of their standard operating procedure.

Ongoing Review Of The Metrics
Thousands of agencies can deliver stuff. But when you're fractional, you must be even more tuned into the actual results, metrics and data associated with the performance of your campaigns.
This means more than looking at dashboards or sitting in a monthly metrics review with the agency. Instead, you want an agency team that knows what the data is telling them.
You want an agency team that can extract insights from the data and then use those insights to create an informed action plan every 30 days.
This is the only way you can quickly, strategically and efficiently move the needle while keeping the powers-at-be happy with your performance and the agency team you selected.
If you're looking to stay a step ahead on the data analysis piece of the puzzle, look for an agency that brings additional software and tools to the party.
A handful of agency teams use proprietary software to analyze data and create a prioritized list of recommendations based on your program goals.
Tools like this mean the agency team is going to quickly recommend adjustments and ongoing optimization. It also means they're spending less time sifting through data and more time brainstorming new ways to take advantage of the insights uncovered in the data.
It's a subtle difference when it comes to agency teams, but you'll want one that works in this more proactive way.
Help With Technology
Companies of all sizes are dealing with marketing and sales-related technologies today, including marketing automation platforms, CRMs, CMSs for their website and more. Most fractional CMOs don't have the technical background to understand all the details associated with these tools.
Migrating from one system to another, integrating multiple systems, configuring these systems to meet new and existing requirements, optimizing the tools over time based on performance and taking full advantage of their features are all challenges that require a unique set of technical skills.
Some agencies now provide these services, but not all agencies like this are created equally. Look for those with a technology practice or a revenue operations practice. More importantly, look for an agency with people who have these skill sets.
You want an agency with defined and designed processes around handling technical projects like this, especially the QA involved in the final review to make sure the technology works exactly as designed.
Additional work is going to be associated with almost any tech stack. Having an agency on board to handle all the technical changes or optimization tweaks that need to be made is going to help you drive much better results over a much shorter time frame.

Optimization
In addition to technology, ongoing optimization work needs to be done, too. This includes tweaks to the website on a weekly basis.
These could be technical SEO tweaks to help with organic rankings or conversion-based tweaks to landing pages that will drive more leads. Every week, these kinds of small adjustments need to be made.
Again, a fractional CMO shouldn't be working on these, but they should be directing the work that the agency partner is handling.
The faster these optimizations get done, the better the results. You don't want an agency that does a little bit of big work over a longer period but rather one that can quickly do small upgrades like these, so the compounding affect produces a big lift by the end of the month.
Click-To-Close Services
Last but certainly not least, if your fractional CMO is the quarterback, then you'll need wide receivers, running backs, linemen and tight ends to drive the offense down the field to score.
Agencies should bring as many resources to the table as possible. It's almost always easier to work with one agency than three or four agencies.
Today, many agencies are niching down on one area and focusing on that. They might only do website design or paid search ads. They might only be able to help you with your migration or integration project. Once that's done, they're out and on to the next project.
It's better to find a click-to-close agency that can help you with every aspect of your program, stay with you across all phases of your project and understand both your tech stack and your overall go-to-market strategy, including your individual campaign and tactical execution.
This is going to produce a lot of "one plus one equals three" efficiencies when you count all your results and make a case for additional investment. It's one of the secret weapons for fractional CMOs today.
If you're thinking of using a fractional CMO for your organization, marry that move with a solid click-to-close agency that has a solid technical practice, and you'll look like a genius when the results start rolling in.
Square 2 — Building The Agency You'll LOVE!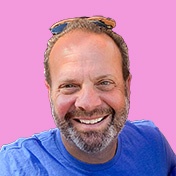 Mike Lieberman, CEO and Chief Revenue Scientist
Mike is the CEO and Chief Revenue Scientist at Square 2. He is passionate about helping people turn their ordinary businesses into businesses people talk about. For more than 25 years, Mike has been working hand-in-hand with CEOs and marketing and sales executives to help them create strategic revenue growth plans, compelling marketing strategies and remarkable sales processes that shorten the sales cycle and increase close rates.