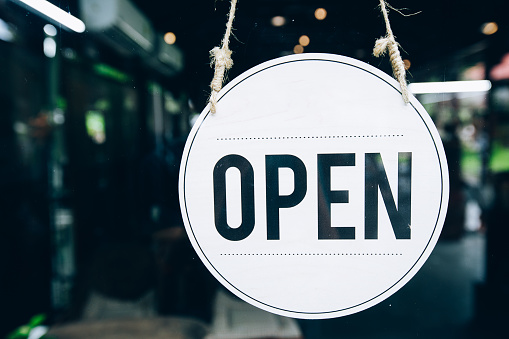 It's Coming: The Lockdown Is Going To End. Will You Be Prepared?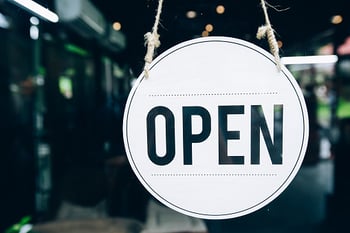 As of this week, people are already starting to talk about opening up the economy as soon as possible. While no one is exactly sure when that will happen, you want to be ready for it.
It's going to be an important time in the history of your company, and it might make or break your year.
At worst, you probably lost two months of revenue. At best, revenue is down dramatically from where you planned it would be at the end of 2019. Most of your plans are out the window, but as businesses start to fire up and people start to go back to work, your products and services are going to be in demand.
How you take advantage of that pent-up demand is going to be important, and marketing will play a major role in getting you ready.
Get Started NOW!
You can't wait for the government to give you the all-clear sign. You have to take ownership of your own company's marketing and start working on upgrades today.
Some of you have time — time you didn't have a few weeks ago if you were traveling around visiting customers and prospects.
Some of you have money, because you've had trade shows and events canceled. Others have money because you've reduced your internal marketing team.
With time and money comes opportunity. You have the opportunity to:
Redo your website that you've wanted to update for years
Build out more educational resources for your website and for your sales team
Add video to your marketing tool kit to help tell your story in a more compelling way
Create a helpful chat experience on your website and align it with your salespeople or customer service reps
All of these ideas are doable today, and in a lot of cases, your competitors are probably already doing them (or certainly looking at doing something similar). You could leapfrog them when they are least expecting it.
But all of these ideas are going to take time to get scaled up and working. Now is the time to start working on them. If you wait for the all-clear sign, it's going to be too late.
Strategy Before Tactics
You can't afford to make a mistake. Jumping into the tactics without thinking through your strategy is the most common mistake we see when talking to companies that have not experienced results from their investment in marketing. We call this random acts of marketing. Companies are trying a bunch of different tactics, hoping at least a few of them work.
You can avoid this by simply spending a short amount of time thinking out your plan, orchestrating your tactics, setting quantitative goals, using the right tools and aligning the right resources.
Knowing who you want to target, what you need to say to them, how you need to tell that story, how to get that story in front of them, what materials you need to engage with your prospects and how to nurture them over time — those are all necessities before you write even one word for a new email campaign.
Everyone should go through a series of workshops and steps before starting with any tactics like a new website, new content marketing assets or a new marketing automation platform.
By going through these exercises, the rest of the execution runs smoothly and efficiently. More importantly, you see results in a shorter period of time. There are no random acts of marketing, just tightly aligned, orchestrated tactics that build on each other. One plus one equals three — that's how you need to set up your marketing today to produce results tomorrow.
As an example, if you want to add chat to your website, you'll need to know what questions your prospects are asking on each page. You'll need to write the answers and the flow of the chat experience. You'll need to configure the tool on your website, test it and adjust it over time. You might need to turn on a new chat tool like Drift or HubSpot.
To execute this correctly, it all needs to be thought out and planned in advance.
Consider A Fast Start Program
Typically, these types of initiatives take time. But the situation today means people might be available to help immediately. Progressive agencies like Square 2 have been doing fast start programs that leverage dedicated teams instead of fractional teams for almost a year.
While most agencies assign you to an account team that works with six to 12 other companies, Square 2 has a model to provide a team that works with only your company.
This enables us to get six months of work done in just 30 days. Imagine what a dedicated team could do in 30 days. You don't have to imagine, because we publish those results on our website — take a look.
The team you select to help you get going quickly is key. If you pick the wrong agency or hire the wrong people, you could miss your window. This time won't present itself again. You don't want to miss out.
Augment Your Team With Experts
If you have internal marketing people working at your company, you can supplement their skill sets with experts who bring new skills to the table.
You might have laid off a few people and you're hesitant to bring them back too early. You can replace their skill sets on a temporary basis, and then when you're feeling more confident, rehire your old team to pick up the program.
If you're trying new tactics and techniques, this is the perfect time to align your internal team with an external team.
You could add a writer, a designer, a HubSpot or Marketo expert, a social media star, a conversion rate optimization guru, a conversational marketing expert for your new chat tool, a video editor or a paid media specialist to drive paid campaigns.
All of these skill sets are at your disposal, but they will need the strategy, tactics, analytics and technology to be up and running before they work their magic.
Invest Wisely
Now that you're thinking differently, start thinking differently about how you spend your marketing money, too. No more big trade shows for the rest of the year means you might have a significant amount of money to move into digital marketing campaigns.
A lack of sales travel means you can double down and invest in the video experience your sales reps give your prospects. You can arm them with new interactive tools, new content tools and new technologies like chat, and give them video segments that they can share with prospects all through their sales process.
Your marketing team might have fewer people today. Instead of rehiring people immediately, look at tools that can get the remaining team highly efficient in the ways they reach out to prospects, activate your social media, optimize your website and ensure your site is found on search engines.
We've had a ton of success helping our clients focus their marketing on current customers. This is a great time to take some of that investment and direct it to your customers. Give them a remarkable experience and ramp up the marketing to them so they're aware of how you helped them during the lockdown.
Create campaigns to get the people who already know, like and trust you to buy more, buy new products or services or share their successes publicly.
This is the perfect time to launch an advocacy marketing campaign that drives customers to write reviews, create referrals, share their stories, publish home-grown videos and talk to prospects as references.
All of this might seem a little scary. That's reasonable given the uncertainty. But unless your company is going out of business, figuring out how to continue marketing and proactively selling is going to carry you through this and allow you to emerge at the other end with a solid competitive advantage.
What you start working on now is going to pay off in 60 days. This is a time in the history of your business that will never come again. You can start getting ready, or you can sit on your hands and wait. Businesses that market aggressively during a recession typically outperform their peers.
Businesses that actively innovate their companies or industries, like Amazon did in 2008, far surpass their competitors. In 2009, Amazon's Kindle sold more books than many of the major bookstores.
Now is the time to digitally transform your prospects' buyer journeys. Now is the time to lean in and understand all of your prospects' concerns. Now is the time to make sure your products, services and offers all align perfectly to the story your prospects need to hear to select you over the next few months.
Now is the time.
Square 2 — Building The Agency You'll LOVE!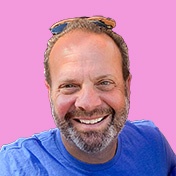 Mike Lieberman, CEO and Chief Revenue Scientist
Mike is the CEO and Chief Revenue Scientist at Square 2. He is passionate about helping people turn their ordinary businesses into businesses people talk about. For more than 25 years, Mike has been working hand-in-hand with CEOs and marketing and sales executives to help them create strategic revenue growth plans, compelling marketing strategies and remarkable sales processes that shorten the sales cycle and increase close rates.