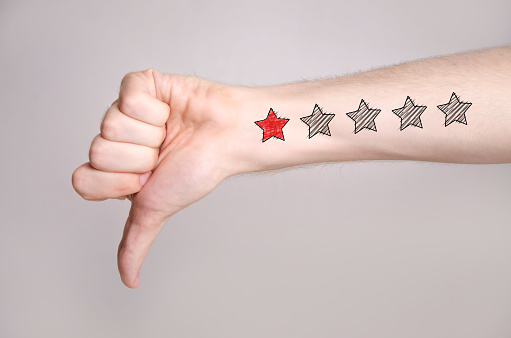 Unlike inbound marketing, which supports using gated content to turn a visitor into a lead and then nurturing them until they engage, demand generation is about getting your name out there, building a brand and, when someone is ready to buy, they remember you and get in touch.
I could argue both make sense, and I'd probably make a stronger argument that you should be doing both at all times (this is what we do for our clients).
However, today a lot of people are going all in on demand generation.
If that's your playbook, then let's apply some proven, tested and results-oriented demand generation upgrades to make your demand gen programs rocket you to superstardom.
Here are the 10 demand generation upgrades we deploy when we want to see improved program performance.
1. Make Sure You Understand Your Prospects' Challenges
I'm going to start with a few strategic upgrades. Many people think that this and my next upgrade are frivolous, but based on our client research, these two upgrades often drive the biggest lift.
If you're going to drive demand, you have to intimately understand your prospects – what makes them happy, what they're worried about, what might get them fired and specifically what challenges they're dealing with right now.
This is going to help you create the demand generation assets that talk directly to your prospects, grab their attention, emotionally connect and move them to take action by visiting your website.
If you're not moving them to take some action, you're not generating any demand.
2. Upgrade Your Story
People aren't wired to remember facts. We're wired to remember stories. While marketers love spouting off facts and figures, consider instead telling a story that helps people see themselves in your story.
Stories are also easier for people to remember than your company name or your facts.
For example, our story at Square 2 is that we'll get you six months of work in just 30 days with a dedicated team of cross-functional senior experts. It's short, emotional, compelling, engaging and differentiated.
If you're asking about the emotional part, I would tell you people get excited (emotion) when they see what can be done in such a short period of time with a dedicated team of senior people.
Without an equally emotional, compelling and engaging story, any demand generation efforts could fall flat.
3. Add Video To Your Landing Page
Now that the strategy components are behind us, let's look at some tactical upgrades that also provide significant lift in actual results.
Any demand generation campaign should have a dedicated landing page where you're sending people who have interest. Everything on that page might be ungated, but you have a page like this in almost every scenario.
Over the past six months we've been adding video to these pages and have seen an improvement in almost every metric. Bounce rate goes down, time on page goes up, number of page views increases and yes, even conversion rates improve.
It's a no-brainer – adding video to a page like this will improve results. Check it out on one of our pages.
4. Create A Pillar Page With Multiple Offers
I'm a fan of the pillar page approach to demand generation. Here's a pillar page designed to provide engaging offers for people at all stages of the buyer journey. If they're early in their journey and don't want to share their info with us, they can get the infographic ungated.
If they're a little further along, they can sign up for a webinar. If they're ready for us to look at their company's website, we're happy to grade it and provide advice on how to improve it.
And if they're ready to buy, they can meet with a website expert to talk specifically about their project.
It checks all the boxes and provides people early in their journey with a resource they can return to when and if they're ready to make a purchase.
This page gives you SEO juice for important keywords, and it keeps people on your website even if they are early in their buyer journey.
5. Ungate Early Buyer Journey Content
Demand generation philosophy generally calls for ungating content and giving it to as many people as possible. Remove all friction and let them consume it as they wish. I couldn't agree more, especially when it comes to content designed for people in their early stages of their buyer journey.
Why would you gate something for people who don't know you, aren't sure about you and might not even be certain they have the issue you help people solve?
This is completely contrary to what the inbound methodology teaches you, which is to gate every interaction, collect that new contact information and nurture the heck out of them until they either engage or opt out.
I'm being a little flippant here. But it's important to apply gating at the right stages of the buyer journey.
By not gating anything for early buyer journey prospects, you can run aggressive demand generation campaigns and build that brand equity and trust by simply giving them access to valuable content and educational materials.
6. Track Visitors First
When it comes to demand generation, everyone wants to get to the finish line. Where are the leads? But the reality of this type of approach is that the first signal of success isn't leads but visitors to your website or specific campaign pages.
While it's probable that some of these visitors will eventually reach out and ask to speak with sales, some will continue their buyer journey in obscurity, so tracking visitors is how you'll quantify early success in this area.
Over time, you can try to attribute revenue to demand generation campaigns, but solid marketing almost always requires a number of touches, making first-touch, last-touch or multi-touch revenue attribution tricky.
However, if demand generation is introducing you to more people, more people are finding you and all your sources of new visitor sessions are firing, you should be confident that these people will eventually come back around as sales-ready leads.
7. Optimize Visitors From Multiple Sources
Once you have the visitors coming to the site, your efforts should shift to optimization of their site experience and conversion rate optimization around sales-qualified leads.
But the secret is to build omni-channel demand generation campaigns that drive visitors to your site from organic search, paid search, organic social media, paid social media, referring websites or influencer sites, email marketing campaigns and any offline or direct visitor sessions.
Our best-performing campaigns are the ones that use all these channels. This assumes all these channels are appropriate. There are scenarios where people are NOT actively searching on Google, and paid search or investment in organic search rankings might be counterproductive.
Also, it's important to know that when we talk about paid social and organic social, we mean the appropriate social platforms. Enterprise-level CIOs might not be on TikTok, so there's no need to run campaigns on this platform, but they might be on LinkedIn and Instagram.
Choosing your channel is about knowing your personas intimately enough to be certain they are on and active inside your selected channel.
8. Test Multiple Offers
It's highly unlikely that your first offer is going to be a grand slam. It's more likely that your first offer will produce a bunch of singles and a double or two. Those are solid results for right out of the gate.
But you have to use that intelligence and data to refine your offers over time. You should be planning to test multiple offers with your audience and use those offers across channels. Sometimes it's the combination of offers across the buyer journey that moves the needle dramatically.
It's possible that you swing and miss with an offer or two. No worries. Don't get discouraged, because failing when testing isn't a failure. Instead, it shows you exactly what NOT to do again. Crossing out possible actions leaves you with the successful actions and challenges you to think outside the box for offers to trial.
Ongoing testing, continued improvement efforts and rolling out new offers are all key parts of the ongoing optimization phase of any campaign effort.
The faster you can cycle through these optimizations, the faster you'll learn what works and doesn't work, and the faster you'll be able to make adjustments to your program to produce better results.
9. Coordinate Outreach With Sales
You need to work closely with sales. Even if you're running traditional demand generation campaigns, bring sales into the loop and share the assets with them, share the landing page URLs and include them in any ongoing nurtures.
This is going to help them do their own outreach, and it might help them support your campaign from an outbound perspective.
If they are unaware of your campaign, they definitely can't help. If they are aware, it's likely that they'll be able to direct people to your site pages, share your offers, help promote any events and improve overall performance.
In some cases, the improvement lift is substantial. Consider sales as another channel that should be supported and optimized during the campaign execution and optimization phase.
10. Use Retargeting To Stay In Touch
When you run demand generation campaigns, you're not collecting contact information, so you should find another way to stay connected and in front of these people.
Retargeting or remarketing is a great way to continue to serve up content even after people leave your site.
Google and the social platforms allow remarketing campaigns and can produce some of the most efficient cost-per-lead numbers across any channel.
It's like your own private intent data campaign. People came to your site for a reason and while they might not have been ready to engage, by reminding them, remarketing to them and offering them additional value, you can drive them back to your site and eventually move them into a sales conversation.
Sales Hacker wrote that it takes 18 touches to move a person from initial response to sales-qualified lead. That is up from previous data that reported the number to be eight touches.
This reinforces that the ability to continue the conversation in some way post-visit is critical to getting people engaged with your sales team.
I think this also reinforces the need to run both inbound and demand generation campaigns, so that those folks who are willing to share contact information have the opportunity to do so and trigger your nurture automation to start ticking off those 18 touches as soon as possible.
The best marketing is multi-channel, multi-platform and multi-approach, so that everyone is able to select their own engagement path with your company. While this is more complicated to plan, execute and optimize, our research shows that this produces the best results in the shortest amount of time.
Square 2 — Building The Agency You'll LOVE!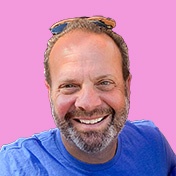 Mike Lieberman, CEO and Chief Revenue Scientist
Mike is the CEO and Chief Revenue Scientist at Square 2. He is passionate about helping people turn their ordinary businesses into businesses people talk about. For more than 25 years, Mike has been working hand-in-hand with CEOs and marketing and sales executives to help them create strategic revenue growth plans, compelling marketing strategies and remarkable sales processes that shorten the sales cycle and increase close rates.