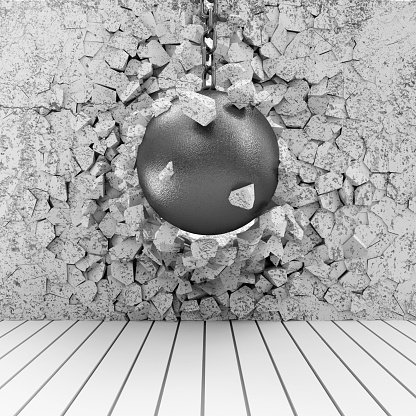 Say Goodbye To The Funnel As A Model For Driving Revenue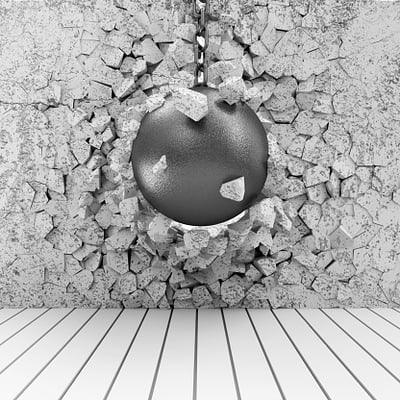 You might have noticed we've been talking a lot about revenue and the new buyer behavior, and that's forming our thinking around how to proactively influence, manage and expedite revenue at B2B companies today.
You might have also noticed that this blog, which used to be called the Revenue Generator, is now called Smash The Funnel. This is going to be a consistent change to our branding, our content and our approach to revenue generation, both in the content we produce and in our approach with prospects and clients.
Our intent is to smash the funnel and replace it with a model that is more representative of the way your buyers make purchase decision today. Our hope is that this new understanding will empower our prospects, clients, partners and friends to make better decisions in sales and marketing to produce more consistent and predictable revenue generation.
The big challenge is people don't buy like they used to. The sheer amount of information available to buyers, the number of people now involved in the buying decision and the amount of options available to buyers have all converged to make the buyer journey exponentially more complicated. Now, what do you do about it?
Welcome To Smash The Funnel – The Secrets To Massive Revenue Growth
Our Mission
Our mission is clear. This blog is going to help you think differently about the way you market your business, the way you sell your products or services and the way you orchestrate both of those processes within your company.
This blog is going to introduce you to new and radical thinking that destroys a lot of the old sales and marketing paradigms and replaces them with ideas more aligned with the way people buy products and services today.
Insights From Analytics
Marketing and sales have historically been more art than science, and revenue is an elusive number that seems to appear at the end of the month, sometimes with no rhyme or reason as to how it got there and where it came from. Smash The Funnel will be introducing you to the metrics, analytics and insights that data provides when you start looking at revenue generation as a science.
Our goal is to not only show you what to track, how to track it and what solid revenue generation looks like, but to also give you the guidance you need to make changes at your company to produce consistent month-over-month revenue growth.
Technology
Tech has exploded into the sales and marketing area of the business. The challenge is that most of the tech companies are doing a great job at convincing you why you need their particular piece of technology.
Smash The Funnel is going to look at all software and technology from an agnostic perspective. We know that one size fits all will never work with business. We know that while HubSpot might be perfect for one company, Marketo is perfect for another company. By helping companies make smart and safe technology purchases, and by knowing before they purchase how those tools will impact their ability to generate revenue, we hope to create a smarter tech stack and better guidance for our prospects and clients.
It won't be about what to buy but rather what you'll do with what you buy and what gains you should expect to see after you install what you buy.
Revenue, Not Sales Or Marketing
If you look around, you see marketing experts and sales experts, but rarely do you see revenue experts. Look even harder and you see tools for social media, search, web, paid ads, ABM and content, but you have to look very hard to see tools that work across all aspects of sales and marketing.
This blog is going to stop focusing on just marketing or just sales and instead help companies learn how to plan, build and optimize revenue generation machines.
Strategy, Not Individual Tactics
Run a few Google searches and you'll find tons of resources, articles, videos, decks and materials that look at individual marketing and sales tactics. That's great, but the biggest missing piece of the puzzle remains strategy.
Do you understand your prospects' journeys from before they even know you exist to the time they sign? Then how do you service them so they renew and buy more? Do you know every single touch point along that journey? Have you identified places where you can improve their experiences with your company? No, don't worry, hardly anyone has, and that's where we want to help.
Today, it's not enough to send an email campaign, make a cold call or follow up with a customer service rep. Today, all of our businesses are 100% transparent, and you have to work hard to make your prospect and customer experiences as remarkable as possible. Do that and you'll have people knocking at your door to talk to you and your sales team. That's what we want for you.
Recommendations
Today's marketing and sales execution is extremely complex, and that has produced a huge influx of so-called experts. Anyone with a Facebook page and LinkedIn account is now an expert at sales and marketing. Only one problem: Most of them are working to build their personal brands, not help you grow revenue.
There are also a million agencies and consultants that seem to know how to help you get more leads, more sales opportunities and more new customers. Only one problem: Who knows whether they're good or not? What about their background, experience and proven skills? It's hard to know what's up and what's down.
Trying to learn on your own? You'll find millions of articles, videos, podcasts, conferences, events, downloadable offers and more that tell you what to do — only they don't tell you what to do at your company, with your prospects, your products or services and in your industry. Instead, they share best practices that might or might not work at your company. How is this helpful?
The Smash The Funnel Blog is going to make an effort to give you real recommendations, from real companies that have seen real results. No culture conversation, no political agendas and no technology bent to our content. Just proven, tested, fully applied and vetted recommendations that you can apply at your company and expect to produce results for you.
Over the years, we've earned the trust of tens of thousands of people who look to us as a trusted resource for information related to marketing, and maybe a little information related to sales, too. Now we're going after the big challenge – revenue. We're smashing the old notions of funnels and replacing them with new thinking that will immediately impact how you market and sell at your company.
We hope you're up for the journey with us!
Square 2 Marketing – Revenue Is Earned Through Experiences, Methodology And Insights!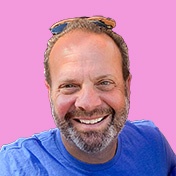 Mike Lieberman, CEO and Chief Revenue Scientist
Mike is the CEO and Chief Revenue Scientist at Square 2. He is passionate about helping people turn their ordinary businesses into businesses people talk about. For more than 25 years, Mike has been working hand-in-hand with CEOs and marketing and sales executives to help them create strategic revenue growth plans, compelling marketing strategies and remarkable sales processes that shorten the sales cycle and increase close rates.