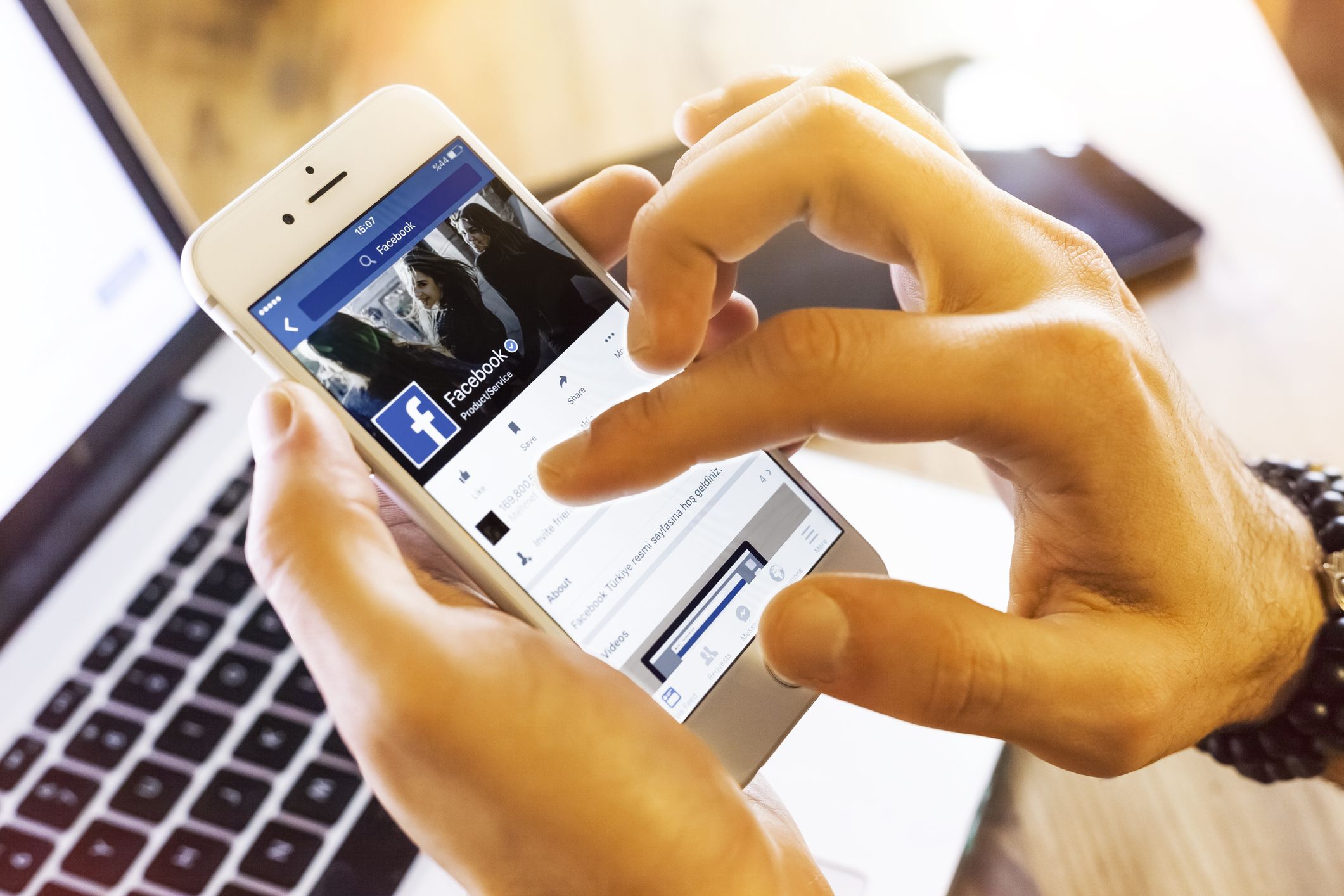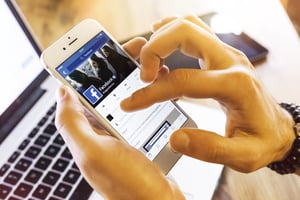 Between virtual reality and augmented reality, anything that changes the way we see and experience the world is undeniably on the rise. Think about the success of Snapchat with 158 million people using the app each day. That's why no one was really surprised when Facebook launched a new set of augmented reality features that works with just a cellphone camera.
But what do these new features mean in terms of marketing? How will this affect the ways people use their cellphones to communicate and interact with one another? What's the big deal with augmented reality, anyway?
From a marketing and social media standpoint, these features are just the first step when it comes to augmented reality and the user experience.
What's Facebook Doing?
If you're wondering what Facebook's been up to, all you have to do is open the app and hit the "Add Story" icon to see what's new. Your phone's camera will opened and you will have the ability to apply a number of augmented reality features, like facial masks, image overlays, and frames that react with your movements and facial features. Similar to Snapchat, you can send or post stories of yourself with these different options.
While critics argue that Facebook has mindlessly copied the entire purpose and function of Snapchat, Mark Zuckerberg says he's not that worried about it. He believes these features are just the first step in an entire AR platform for Facebook.
Facebook's Take on AR
Before you jump to conclusions, Facebook has a bigger idea in mind when it comes to its stories, filters, and augmented reality features. Essentially, the social media site will work with an army of outside developers to contribute AR image filters and interactive experiences to its new Camera Effects platform. But what does that mean?
As of right now, most (if not all) other apps currently keep their AR experience creation tools to themselves. But Facebook has a different approach in mind: It's offering an open platform that allows any developer to create filters, giving users access to thousands of effects instead of just 10 or 20. It's a community approach to augmented reality that will open up the filter options to endless possibilities.
Right now, if you want to send someone a GIF, you type in a keyword and a number of different, yet relevant, options are displayed for you to choose from. But if you want to send someone a photo with a filter, you're limited to what the app has to offer. Now imagine hundreds of thousands of developers have worked to create different filters for you—the sky's the limit.
Why Marketers Should Care
As of today, Facebook won't allow any advertising or branding on the AR filters or frames. However, once the product has been perfected for Facebook users, the platform will eventually be monetized. Now marketers are listening—how can we use these AR features? Mark Zuckerberg has ideas about that as well…
Zuckerberg imagines these AR experiences to be broken down into three categories:
Augmenting objects in the physical world with more information
Layering new virtual objects on the real world
Enhancing objects that already exist with extra features
This creates a wonderland of possibilities in terms of marketing: Imagine real-time reviews being filtered over top of store fronts, friends being able to put stickers of their favourite dishes at restaurants, branded masks being worn at sports games, or company frames being designed for specific events at specific location. Now, everything and anything can be subject to augmented reality features that help consumers make informed decisions and make your brand more engaging.
While the possibilities that come with AR are still relatively unexplored, it's something that should be on every marketer's radar. Facebook has taken one massive step forward in proving that not only is this technology extremely relevant, but it also has the ability to be perfected for the user experience, as long as we all work together.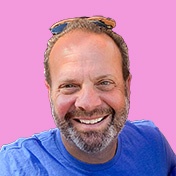 Mike Lieberman, CEO and Chief Revenue Scientist
Mike is the CEO and Chief Revenue Scientist at Square 2. He is passionate about helping people turn their ordinary businesses into businesses people talk about. For more than 25 years, Mike has been working hand-in-hand with CEOs and marketing and sales executives to help them create strategic revenue growth plans, compelling marketing strategies and remarkable sales processes that shorten the sales cycle and increase close rates.