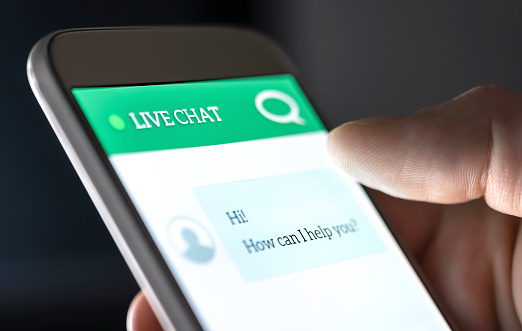 Having Chat On Your Website Is No Longer Optional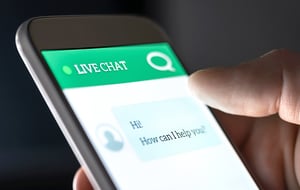 If you're my age, then you remember chat's first pass at changing our behavior online. It was a miserable experience.
It rarely worked, and when it did, it was manned by people who didn't speak English and didn't know how to help you.
For years, we advised clients to stay away from chat. But that changed a few years ago, and today, it's no longer a nice-to-have for your website, it's a must-have.
The reason our opinion changed has nothing to do with the advanced technology now available and everything to do with your prospects changing buyer behavior and habits.
Here's why chat needs to be on everyone's website.
The Facts
You might be thinking, "We don't do e-commerce and we don't sell to consumers, so we don't need chat." Wrong. Here are some startling stats that should change your mind instantly:
J.D. Power reported that live chat has become the leading digital contact method for customers who are online, as a staggering 42% of customers prefer live chat, compared to just 23% for email and 16% for social media interactions.
According to Crazy Egg, 38% of consumers are more likely to buy from a company if they offer live chat support.
Chat is a great way to bring visitors back to your website, as eMarketer discovered that 63% of customers were more likely to return to a website that offers live chat.
But wait, it gets better:
Still not sure?
A study by AMA found that live chat can be used effectively throughout the customer journey, including an improvement in marketing awareness of

over 29%

, early-=stage sales development of

over 32%

and post-sales customer support of more than

39%

.
Let's all agree that chat is something you need to be working on immediately.
Chat As The Ultimate Marketing-Qualified Lead Generator
With the data behind us, let's talk about leads. Every single client wants leads, and they want them quickly.
If you add a new piece of educational content with the right call-to-action and landing page, that's going to create leads, but the conversion process has its share of friction.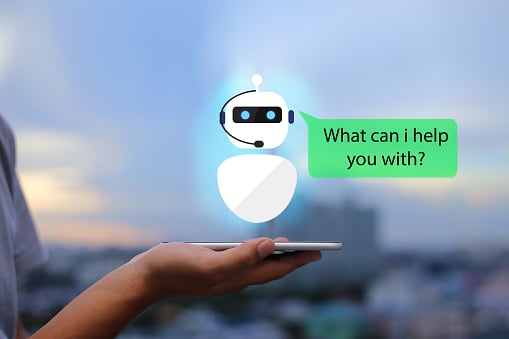 Chat eliminates all of the friction and engages someone immediately in a conversation with your company. In seconds that lead can be qualified, assisted, guided and engaged in a positive way — a way in which you pull them into your company and get them to know, like and trust you in seconds.
No other tools deliver this kind of speed and efficiency.
Look at the numbers quickly. Roughly 99% of the people who visit your website are not ready to talk to a sales rep. That leaves just 1% who would be willing to fill out a form requesting additional information in exchange for their email address.
Of that 1%, typically 20% are ready to speak with a salesperson. Out of 1,000 visitors to your site, that means you're talking to about two people per month.
This puts a lot of weight on driving more people to the site, creating additional content to drive up the conversion rates and ensuring ongoing conversion rate optimization through calls to action, landing pages and form optimization work. All of that work is being done just to get an additional four or five leads for every 1,000 visitors.
But add chat to that program and you immediately see a bump in leads. Some stats report that chat can increase lead generation by 45% or more. Now the same site stats above go from four leads a month to six leads a month with very little effort.
But what if you're already getting 20, 40 or 100 leads a month from your regular marketing and conversion work? Now you're getting 29, 58 or 145 leads a month. These are big gains for a little technology, implementation and sales alignment work.
This can be a big win for marketing, for the sales team and for the company, too.
Chat As The Ultimate Sales-Qualified Lead Generator
If you have anything to do with the sales team, then you know that marketing-qualified leads mean very little to them. They want people who are ready to buy immediately.
Chat delivers sales-ready leads better than any other tool on the planet.
Here's why it works so well. Today, people in their buyer journey are looking for information. You can only get so far in that buyer journey (typically the Education Stage) without a sales rep. People who are in the Consideration or Evaluation stages want to speak with a person.
They want to accelerate their buyer journey, and filling out a form or making a call isn't nearly as convenient as having an instant conversation via chat.
Chat allows them to maintain some degree of anonymity as well, something we all want a bit more of until we're ready to share our contact information. Chat allows people to ask direct questions, get direct answers and then if the experience is positive, move the conversation forward.
Here's the other reason sales loves chat-generated leads: Their pain is typically more acute. People who are chatting want answers quickly, and this usually means they want to move faster.
Sales also typically has more information on chat-generated leads. Because of the chatbot and its automated information collection capabilities, sales reps start conversations with prospects already understanding what they're looking for, what questions they're asking, what pages they've visited and what challenges they're dealing with.
This enables the reps to get right into it and help, moving the process along quickly and very efficiently.
Chat For A Remarkable Experience
The more remarkable an experience you create for your prospects on your website, the more leads and sales opportunities you'll generate. Today, people are grading their interest in working with your company by their experience on your website.
Chat enables you to quickly answer questions and, more importantly, engage with prospects directly with little or no friction in the process.
If your chat responses are friendly, quick, educational and helpful, you can get prospects to know, like and trust you in no time. This is important as you try to get them to feel safe with your company. The more helpful you are, the faster they feel safe, and no one buys until they feel safe.
You can also quickly assign chat requests to aligned sales reps. If a sales rep is already working with a prospect and they end up on the site chatting, you can ping the assigned rep and get them on the chat. This allows you to keep the momentum going, keep the relationship building and make the prospect even more connected to your rep.
You can even build your chatbot to ask sales-qualifying questions so that when the reps do engage with chat, they are talking to the most qualified prospects only. Efficiency and speed are vital to shortening your sales cycle and increasing your close rates.
Chat Tool Options
Now that I have you excited about chat, we have to talk about your options. The good news is you have a few options, and each has its place in your tech stack strategy.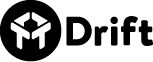 Drift: They call it a conversational marketing platform, and it delivers this and more. It's a fully customizable platform that helps across the board. Use it for marketing, sales, demand generation, account-based marketing and general conversion rate optimization on your website.
It has powerful bot capabilities, powerful customization for scripts and use cases, and the ability to work on almost any website.
Drift can automate many of the chatbot features in the product and even support video and email capabilities with the platform.
For companies that want to create a remarkably customized experience, the $400-a-month starting point is well worth it. They have a $40-a-month option, but many of the features discussed here come with the $400-a-month option, and that's typically where most clients start.
For more information, check out the Drift website.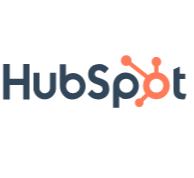 HubSpot: Their marketing automation platform comes with chat included, so this makes it affordable for almost anyone. If you have HubSpot, you can simply click a button and turn on the chatbot feature.
The chat feature in HubSpot is perfect for almost anyone getting started with chat. While the feature and customization won't be as robust as Drift, it is perfect for anyone wanting to use it and anyone getting started with chat.
Their tool delivers all of the value discussed in the article and more. The marketing automation platform that comes with HubSpot provides additional value that almost any company should be looking for anyway. Tools like conversion buttons and pages for your website, email marketing capabilities, paid media ad management and retargeting campaign management are all available for just $50 a month.
For more information, check out the HubSpot website.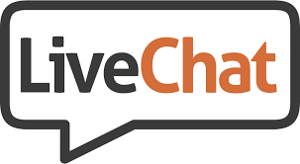 LiveChat: The least expensive of the chat options, LiveChat does almost everything you'd expect a chat tool to do and not much else. It offers limited customization and no enhanced functionality, but this tool does allow you to add chat to your website, engage your visitors and drive leads.
Starting at just $16 a month and promoting their Team Package at $33 a month, this is a very affordable option for those getting started and only looking at adding chat, as opposed to some of the other features that HubSpot offers on their more complete marketing automation platform.
For more information, check out the LiveChat website.
Now that you have an overview of what chat is, the value it provides and how it will impact your business, I'd think you agree that it's a must-have in any marketing program and a critical piece to your sales process.
All you have to do is get started, and you'll see the impact to your lead gen and sales efforts immediately. Now is the perfect time to kick off a conversational marketing and chat initiative at your company.
Square 2 — Building The Agency You'll LOVE!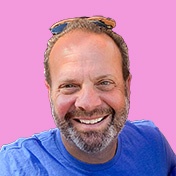 Mike Lieberman, CEO and Chief Revenue Scientist
Mike is the CEO and Chief Revenue Scientist at Square 2. He is passionate about helping people turn their ordinary businesses into businesses people talk about. For more than 25 years, Mike has been working hand-in-hand with CEOs and marketing and sales executives to help them create strategic revenue growth plans, compelling marketing strategies and remarkable sales processes that shorten the sales cycle and increase close rates.