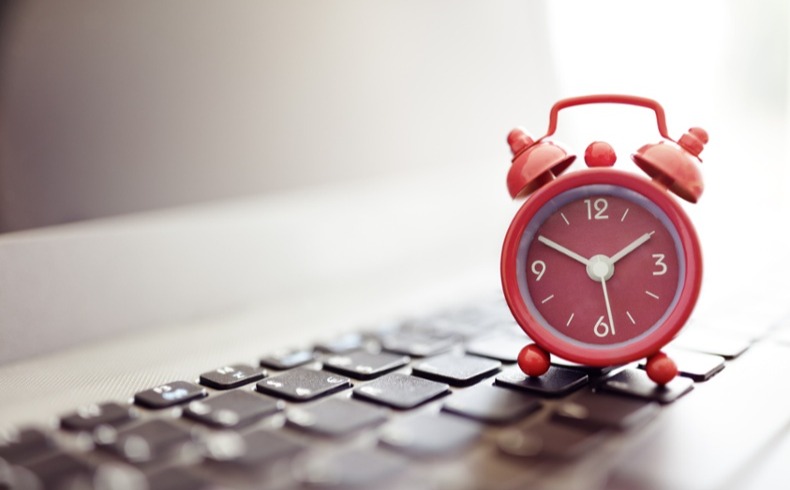 Quick And Easy Tasks To Capture Leads And Gain Insight
Marketing automation software has accelerated the development of more powerful, intelligent inbound marketing. Of the many platforms available, HubSpot offers exceptional visibility, scalability and customizability for businesses.
No matter your marketing skill level, however, working with any new tool might leave you wondering where to start.
This blog post offers impactful and easy-to-implement tips to help time-strapped marketers start leveraging HubSpot today. Read on and prepare to be surprised by what you can accomplish for your marketing and sales efforts in just 30 minutes.
Set Up Your Website For Data Capture
After you've configured your domain settings to work with HubSpot, you'll want to ensure your website is set up to capture analytics. If you've decided against moving your entire website to HubSpot, you'll need to install your unique HubSpot tracking code onto any pages not hosted on the platform.
Installing your unique code enables you to store data from these pages directly into HubSpot and automatically analyze your website data as a whole. This provides instant visibility into how visitors are finding your website and what they're doing once there.
One more quick tip: Don't forget to filter your internal traffic from that of other visitors. Also filter any traffic from clients or prospects you plan on working with to avoid wasting valuable time tracking leads that have already gone through the sales process.
Connect Your Social Accounts
According to HubSpot's 2021 Not Another State of Marketing Report, social media is the primary channel on which brands are focusing their marketing strategy. HubSpot is an excellent tool for capturing and integrating insights from all of your social media platforms, as well as creating and publishing posts.
To connect your social media accounts in HubSpot, you'll need access to your sign-in info and to ensure your accounts meet a few platform-specific requirements. While you can only link YouTube with a Marketing Hub Enterprise account, Facebook, Twitter, Instagram and LinkedIn can all be connected with a standard subscription.
Create Lead Capture Forms
Inbound best practices state you should have at least one conversion opportunity on every page of your website. Landing pages provide an opportunity to learn critical information about your visitors and channel qualified prospects into email nurture campaigns. HubSpot makes it easy to create effective and aesthetically pleasing lead capture forms to maximize each page's potential.
Data from your lead capture forms is critical for guiding your content creation efforts. Tracking their performance gives you instant insight into how well your CTAs are converting, plus more qualitative information about what topics and content types are driving traffic to your site.
Develop Your Buyer Personas
Too often, marketers rush into developing content and upgrading their website without a clear sense of the people they're trying to reach. Avoid this misstep by creating detailed buyer personas that clearly outline your target audience's demographics, goals and pains.
HubSpot makes this crucial aspect of inbound easy with the Make My Persona tool. You can categorize and tag your contacts, develop personalized nurture campaigns and more. This enables a more integrated approach between your marketing and sales teams.
Add Live Chat
Part of the larger shift toward conversational marketing and AI, live chat is becoming a staple on many websites. For instance, HubSpot reports that 47% of marketers now use bots for their marketing efforts.
The HubSpot platform is equipped to help you maximize live chat. Simple scripts and templates allow you to build live chatbots and track conversations with no coding required. You can instantly improve the customer experience while also directing prospects to valuable content and pages on your site.
Educate Yourself
So far, we've been focusing on tactics and practical tips, but let's take a quick detour into strategy. Before you start throwing every HubSpot tool you can at your website, make sure you're up-to-date on the latest perspectives driving inbound marketing in 2021.
Between HubSpot Academy and the HubSpot blog, HubSpot is full of educational resources. So if you find yourself with a spare half hour and an appetite to learn, check out what the experts have to say about what's new with inbound – and use this knowledge to guide your goals.
Square 2 — Building The Agency You'll LOVE!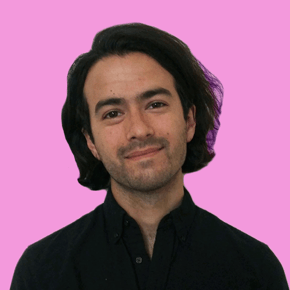 Nick Joseph, Copy Architect
Nick Joseph is a Philadelphia-based copywriter at Square 2. In his other writing life, he's a freelance writer, editor and content strategist. He earned a Ph.D. in English from the University of California, Irvine, where he taught composition and studied the history of American poetry. Before moving to Philadelphia, he lived in Long Beach, California, Sydney, Australia and various parts of the South.