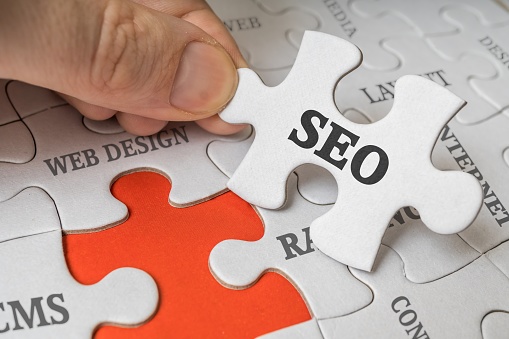 What You Need To Do To Upgrade Your SEO Work To 2020 Standards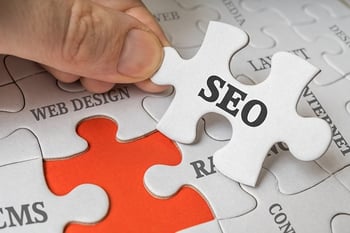 Did you know that Google updates its search algorithms 500 to 600 times a year? Most of those updates are minor and have little impact on your approach to driving organic rankings.
But roughly eight to 10 times a year, Google releases more significant updates that should at least get your attention. It you want to see all of the latest updates, click here.
This article isn't about those updates, but we did aggregate the changes we've made to our SEO strategy for clients, and those changes do take into consideration the updates over the past few years.
With so many clients under management and most of them engaged in an effort to drive more organic visitors to their sites, these changes are based on our practical experience driving results, not a list of best practices curated from the web.
If you want more organic visitors to your site, start deploying these tactics as part of your marketing effort.
Featured Snippets
You've seen these as you surf Google search results. These are the highlighted content options that you generally find near or at the top of the results page. Here is an example of one we secured for Square 2. Notice how other related content is also present on the page.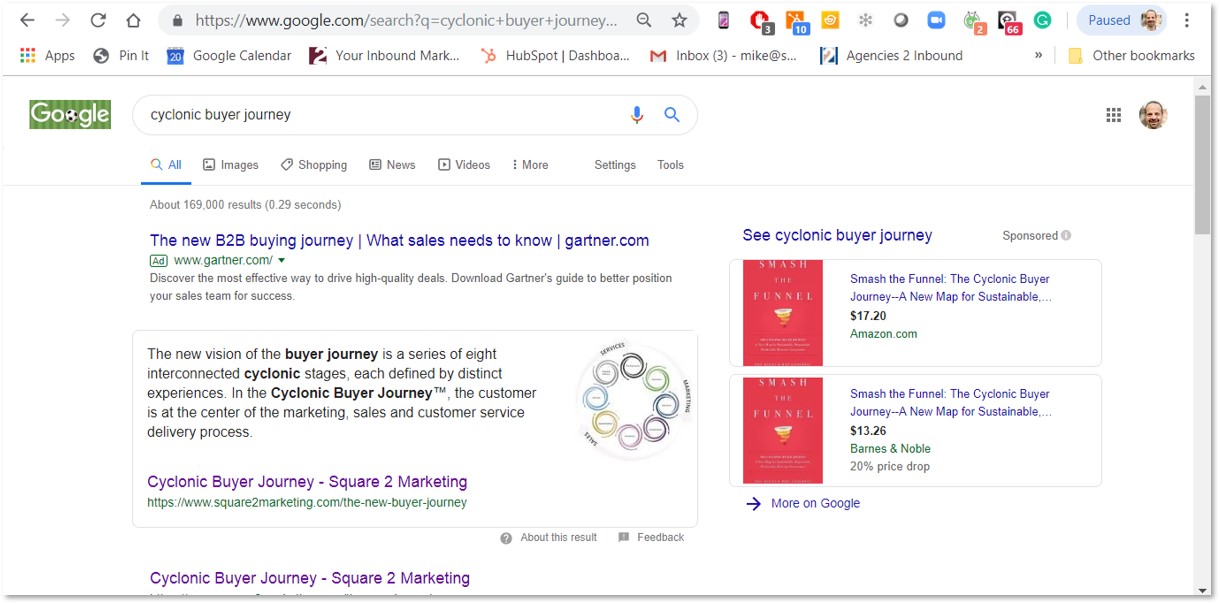 According to HubSpot research, featured snippets perform 2x better than any other ranking spot. In fact, the featured snippet is referred to as position 0, ahead of the top-ranking listing.
What's most interesting about the featured snippet tactic is that it's not incredibly hard to secure if no one has worked on it for your keyword(s) or keyword phrases. If someone already has it, displacing them is possible, but it's going to take time.
Our advice is to look for phrases that are not already taken. Think about phrases that are relevant to your business, and then consider your keywords or keyword phrases in terms of the questions your searching audience might be asking.
The featured snippet is also commonly referred to as the answer box. This is because it's closely related to voice search, and the better you answer the question, the more likely your content will secure the featured snippet spot.
For more on getting to position 0, check out this article from Search Engine Journal.
Page Speed
Google responds quickly to its users. In this case, Google knows that roughly 50% of all searches are done on mobile devices, and this means mobile-friendly sites and sites that load quickly are getting favorable rankings on Google. In some cases, sites that are not responsive are not even showing up on mobile searches.
Page speed has become increasingly important to ranking highly on Google. Maile Ohye from Google says your pages need to load in less than two seconds, and the best pages will load in under half a second.
Image-heavy pages typically load more slowly, so you'll want to go through your site and your blog to make sure your images are optimized and your pages are loading quickly. Google has a free tool to help you know your page load times; click here to see for yourself.
Responsive Mobile Site
I mentioned earlier about your site needing to be responsive. Just to be clear, this is a very specific requirement. This does not mean your site works on mobile or that people can use your site on their phones.
This means you've done a deliberate mobile version of your website that is responsive to devices. When we build websites for clients, it's basically a second design, one that takes into consideration menu options, user experience, conversion points and page load speed.
Building a mobile-friendly and responsive website is an art that relies heavily on understanding the wants and needs of your visitors.
If you don't have this type of site, Google won't even show your site in the search rankings for people searching on devices, and currently around 50% of searches are done on mobile devices. This means you could be losing 50% of your visitors right now.
Pillar Pages
What's a pillar page? Take a look at this featured snippet (from Square 2). A pillar page is a comprehensive ungated guide that details one main topic in-depth while linking to relevant and useful content created to dig into subtopics within the pillar theme.
The reason pillar pages are so important to top SEO firms is because almost everyone's buyer journey starts with a search for information, education and answers. Pillar pages are so educational in nature that Google now ranks them very highly.
Plus, most pillar pages include many of the elements that signal to Google the presence of a high-value page.
For example, pillar pages generally have a ton of links to additional information, giving the page a high conversion rate. They usually include multimedia, like video, slides or graphs. This is another key signal to Google that the page has a ton of value.
If the page is done correctly, it's long and chock-full of info, which means people stay on the page longer, a third key signal to Google.
So it's not that pillar pages are magically ranking, but due to the nature of pillar page development, when built correctly they tend to rank quickly and rank highly. Sometimes, like ours, they even secure that highly coveted position 0 spot.
Video
Google's algorithms are increasingly prioritizing websites with video content. It's not something you want to ignore; 93% of online experiences start with a search engine, so you want to do everything you can to appear on that crucial first page. And you especially want to appear in the first three results — the top three spots get 55% of all clicks.
Video helps you get on that first page by increasing your click-through rates. Including video on your page drives a 157% increase in organic traffic from SERPs. Video also lowers your bounce rates, as people spend over twice as long on a page with video than without. When you creating high-quality content like video, you're more likely to get backlinks, and that also drives rankings up.
There are two keys to video that drives rankings. First, make sure that video answers your prospects' questions. You can use the same questions you created to come up with featured snippet content to develop video content.
Next, make sure your video is placed on pages where it's in context to the prospects' buyer journeys. That means you'll need video content that is right for people early in their buyer journey, different video content for people in the middle of their buyer journey and other video content for people at the end of their buyer journey.
Don't forget the technical details. Uploading your video to a site like YouTube or Vimeo is just the beginning. Remember to enter the right information on the back end so search engine crawlers know how to categorize and prioritize your video.
Some of the technical information that often gets overlooked includes:
Title tag information
Audience retention
Keywords in description tag
Tags
Video length
Number of subscribers after watching
Comments
Likes and dislikes
You'll need the content in context and placed on the right pages with the proper technical execution to drive your organic SEO results.
Highly Conversion-Focused Site Pages
When CMOs come to us and want to improve their rankings on Google, the answer almost always lies with their websites. Their sites are not optimized for conversion, so their pages are getting low ranking scores.
The tactic most commonly missing is their deployment of content that drives conversion across the site. In most cases, they have a "schedule a demo" or a "contact us" offer. That's it. This means most pages don't have a conversion option or even a click-through strategy connecting visitors with other pages.
These single-visit pages rarely rank. When you have a lot of single-visit pages, you have a site that is not ranking well. Pages that have high bounce rates and low time-on-site stats rarely rank. Video and educational content make sites longer, drive conversion rates and lower bounce rates — this all helps these pages signal Google to rank them higher.
UI/UX (User Interface/User Experience)
In 2015, a simple well-designed website was good enough. Today, that is not nearly good enough. Top search engine optimization companies need to be intimate with your visitors, and you need pages that are designed with their visitor or user experience (UX) in mind.
When we build a website for our clients, UI/UX and visitor experience is at the top of the list. Yes, it helps with getting ranked, because good design (with visitors in mind) drives the signals Google is looking for, like conversion rate, time on page and bounce rate.
Specifically, we use a blueprint planning exercise to make sure that each page has the proper information on it. Our blueprint document has very specific information. We want to know:
What persona the page is designed to engage
What questions people are asking when landing on this page
The emotions people should feel when they land on this page
The desired action for this page
What other pages need to be linked from this page
Google sometimes tells you exactly what to do when it comes to understanding its search algorithms. Here's an article from Google on its UI/UX expectations.
Off-Site Links (Referral Sites)
Google clearly values links to your pages from off-site pages. A measure of quality continues to be the number of links that redirect visitors back to your pages. Google representative Gary Illyes said at a Google conference in 2018 that "good old PageRank is still an important ranking signal for Google internally." Link power and authority is achieved through backlinks.
But this too is evolving.
Not only are links to your site from high-value referring sites important, but Google is smart enough now to identify "link-less backlinks" or mentions of your brand, your company or your website, even if no actual link is present.
Google has also deemphasized generic guest blogging and link building from low-value community sites.
Voice Search
In 2014, Google identified in a study that over 40% of people used voice-controlled web search. According to Google, today every fifth search on a mobile device is voice activated. Due to the increased usage of virtual assistant devices like Alexa and Google Home, this number is only going to increase.
To take advantage of this trend, focus on long-tail keywords and questions. Think about how you now interact with your devices. Generally, you ask it questions. Getting your pages, content and site optimized around those questions is the key to coming up in voice-initiated searches.
As an example, "what is a pillar page?" will likely trigger our position 0 post to be provided as the answer to that question. You might have realized this makes search much more challenging, because the goal line has just been moved.
In 2015, you wanted to be on the first page or part of the top nine listings. But with voice-initiated search, you're either the answer or you're invisible.
You might have noticed there is nothing in here about blogging. In 2015, if we were writing a similar article (and we did), we would have been talking a lot about blogging. Back then, the more you blogged, the more organic visitors you received to your site.
The blog allowed you to signal fresh content. It was usually highly optimized with keywords, and if you did blogging correctly, you gained conversion opportunities with each post. Today, this strategy is much less effective and has been overshadowed by the new tactics above.
A few final words about search engine optimization. First, it's not a one-and-done exercise. Our best results come from a monthly focus on it and a dedication to ongoing optimization. For the clients that get the best results, we're working on driving organic visitors and not worried about page rankings for specific keywords.
We're also deploying all of the tactics we've discussed above, including optimizing website pages to improve performance. This makes search engine optimization, website conversion rate optimization and improved visitor experience upgrades intertwined and orchestrated.
As I've said many times, when it comes to marketing, one plus one equals three. You can't simply work on one single tactic and expect results. You have to be working on a portfolio of tactics in a strategic and orchestrated way.
If you want help with your search engine optimization, Square 2 is recognized as a top search engine optimization company on DesignRush.
Square 2 — Building The Agency You'll LOVE!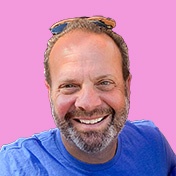 Mike Lieberman, CEO and Chief Revenue Scientist
Mike is the CEO and Chief Revenue Scientist at Square 2. He is passionate about helping people turn their ordinary businesses into businesses people talk about. For more than 25 years, Mike has been working hand-in-hand with CEOs and marketing and sales executives to help them create strategic revenue growth plans, compelling marketing strategies and remarkable sales processes that shorten the sales cycle and increase close rates.