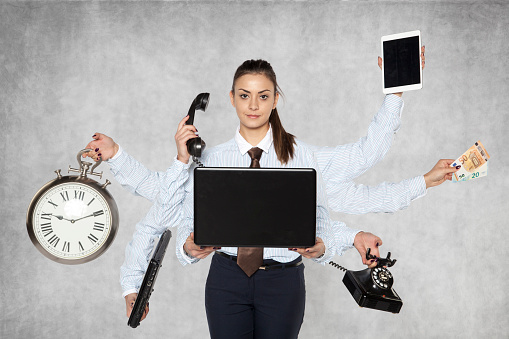 Marketing Has Loved Content For Years; Now Sales Is Embracing It, Too
Let's center the conversation around what today's prospects are looking for from your sales team. To be direct, they're looking for information. They're looking for help. They're looking for guidance.
While you might think that's product information, demos and pricing, the information your prospects want is much more significant.
They want to understand how your products or services compare to other options. They want to know what to expect from you. They want to understand what the experience of working with your company is going to be like. They want to know what other people like them think about you, your company, your people and your products or services.
Your prospects have a lot of questions and need a lot of answers. They need those answers quickly and in context to their specific situation.
Your sales team has one job — deliver that content in a helpful and guiding way, so that your prospects feel safe and emotionally connected to your company, offerings and reps.
Here's how to arm your sales reps with the content they need to close more new customers, close them faster and close them at a much higher rate.
Content In Context (AKA, Answers To Commonly Asked Questions)
Studies have shown that reps waste 40% of their time just looking for the right content to use. This data assumes reps are trying to find the right content as opposed to ignoring the use of content or simply sending what they have regardless of content.
Beyond the wasted time factor, failing to share content that is directly related to a prospect's issues can seriously degrade the trust factor and potentially lose you the deal. To understand content in context better, check out this post and video from Brainshark.
Here's another article on content in context as it relates to sales from our blog. Content in context simply means having additional information to share that is perfectly aligned with the issues, challenges and pains your prospects are sharing with your reps.
Another way to think about this is to map out all the questions prospects ask reps. Your reps should document these questions. Most people ask similar questions, but people do ask different questions depending on the stage of their buyer journey.
By understanding these questions in advance, you can create content that addresses each question. When prospects ask about the features in a website they want to build, the rep answers the question casually, and then they can follow up with: "Let me send you our e-book on website design best practices to help you understand what you should be looking for in your new website."
The more personalized this content, the better. You wouldn't send content written for the CFO to the VP of Marketing. You wouldn't (or shouldn't) send something created for manufacturing company prospects to software company prospects.
It's likely that when you map out every question for every stage of the buyer journey and overlay different titles and verticals, you might end up with a large content requirement just for the sales team.
This is why most sales teams are ill-equipped with the right content.
Tools To Support Content For Sales
Creating all of this content might seem daunting, but we recommend prioritizing the items and then just working down the list. You'll cover 80% of the need with just 20% of the content you prioritize, and then the rest of it can get filled in over time.
Once you have the content, you need to arm the sales reps with the content. More importantly, they have to be able to access it quickly. If it's hard to find, they won't use it. If it takes a bunch of clicks to get to it, they won't use it.
There are a number of options here. Some will cost extra money, while others might be part of your current CRM already. For example, HubSpot does a wonderful job giving reps access to content and the ability to link to videos or create their own custom videos for prospects. Other tools include Showpad, Bloomfire and Seismic.
Regardless of how far you go with tools, make sure you train the reps, role-play with the reps, review rep usage of the tool and encourage usage with contests. The goal is to change their behavior, teach them new habits and monitor their usage of the new steps in your process.
This cannot be optional. If you're telling them to send e-book 4 at a key point in your sales process, everyone should be accessing, attaching and sending e-book 4. You should be able to monitor and track this adherence to your new sales process.
Messaging, Stories And Tone
Up until now we've been talking about content in the form of videos, e-books, whitepapers, tip guides and other traditional forms. But content as it relates to sales is also the stories, the messages and the tone of your conversations with prospects.
I've heard this from a number of CEOs lately: "I've been on some sales calls with reps and I don't even recognize the company they're talking about."
This is a big challenge for CEOs, marketing folks and sales leaders. You must have every single rep telling the same story, at the same time and in the same way if you want to grow revenue.
Tone is important, too. At Square 2, we're very direct and no-fluff – some people even call us bold. We can't have people beating around the bush, using flowery language or not telling clients the hard truth.
Most companies have similar norms that need to be breathed into the sales process, the sales conversations and the sales content.
This might seem like micromanagement to some. But if your sales process is the first step to creating a carefully crafted experience, then these stories are important.
Analyzing Content Data For Sales
Reps need content, they need stories and they need these assets to be clearly mapped to a well-defined, carefully architected sales process. This is a big part of sales enablement.
But there is another big part, and that's using data to evaluate which content, which stories and which parts of the sales process are working well, working just OK and not working at all.
Once you arm reps with content, you'll want to track which content is working and how well it's working.
For example, if you keep seeing the sales process bog down, or there are bulges in your sales pipeline, that might be an indication you have the wrong content at those points in your process.
By tracking the deals through your process, by looking at deals on a rep level and by looking at specific types of deals, you may uncover issues like the one described above. Only by looking at the data will this become obvious to you.
Leaving it to reps or sales leaders will not be enough. Data can uncover insights, but only if the data is reviewed properly. Insights inform action plans that help drive results.
This is also used around the end of the sales process. The close rate is a common sales metric that most people don't understand correctly. It's not an estimate – it's an actual number. If you submit 10 proposals and close two, you have a 20% close rate.
If you don't have an 80% close rate, you have areas for improvement. Regardless of what you sell or what industry you're in, something is wrong with your sales process or the content you're sharing toward the closing stage of your sales process.
This is also one of the best places to start for sales enablement improvement because it improves revenue in short order.
Ongoing Optimization
Just like marketing gets optimized in real time, sales needs to be optimized in real time. Once you have a defined sales process, deploy the right content and you track performance, you'll start to see areas that are underperforming. These are opportunities for optimization.
You might be using the wrong piece of content in parts of your sales process. Certain reps might be telling the wrong story, or they might be telling the right story at the wrong time. You might not have the right personalization or role-based content for your reps, and so the current story is falling a bit flat. You might not have the right references or video content needed to give prospects enough social proof on your business.
The potential failure points are endless. You need to identify them and make sure someone on the team is constantly working to improve those points and ultimately eliminate them from your sales process.
Sales Operations
At this point, you might be wondering, who in our organization would do all this stuff? It's a valid question. It's not sales leadership, sales reps or marketing. It's a role called sales operations.
HubSpot defines sales operations as being "responsible for everything from lead management, sales strategy, and territory structuring and alignment to sales process optimization, compensation plans, sales automation, training, and data analytics and reporting."
It includes a lot of what we've been talking about here, such as how to deploy content, what content to deploy, how to get reps to use the content, how to track the content, evaluating the sales process and making changes.
It's a big part of ongoing month-over-month revenue growth. It might also be one of the biggest reasons most companies can't sustain revenue growth every single month.
Now is the time to take a more comprehensive and scientific approach to sales. It's time to look at sales as a legitimate profession and apply tools, best practices, analytics and expertise to make your sales team as efficient and effective as possible.
Square 2 — Building The Agency You'll LOVE!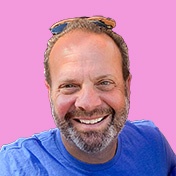 Mike Lieberman, CEO and Chief Revenue Scientist
Mike is the CEO and Chief Revenue Scientist at Square 2. He is passionate about helping people turn their ordinary businesses into businesses people talk about. For more than 25 years, Mike has been working hand-in-hand with CEOs and marketing and sales executives to help them create strategic revenue growth plans, compelling marketing strategies and remarkable sales processes that shorten the sales cycle and increase close rates.