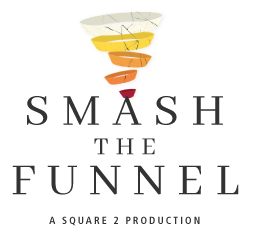 Popular Revenue Growth Podcast Smash The Funnel Returns With 7 New Episodes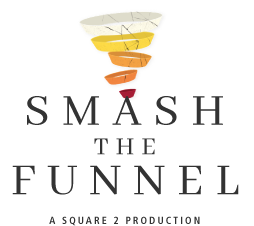 Research shows that "right now, there are more than 700,000 active podcasts and more than 29 million podcast episodes. According to Apple at WWDC 2018, these numbers stood at 550,000 and 18.5 million, respectively." So the figures have increased rapidly in the past year!
What's fueling the meteoric rise in this content format and how should you consider this as part of your company's marketing mix?
Right now, you might be thinking, "My prospects and customers aren't listening to podcasts." You couldn't be further from the truth.
Here are some stats from Music Oomph to get you thinking in the right direction:
Today, 51% of the population has listened to a podcast, with 32% listening at least once a month and 22% listening every week
Business is one of the top five categories for podcasts, with health, culture, politics and comedy rounding out the most popular types
65% of listeners are between the ages of 25 and 54
45% of listeners make over $250,000 a year (those are typically CEOs and executives)
80% of listeners listen to the entire show
Podcast listeners typically subscribe to six shows
Podcast listeners are more likely to be active on social media and typically follow brands and companies that have podcasts
There is no question that podcasts are an effective delivery vehicle for content, and if done well, they can drive a devoted set of fans, followers and potential customers for your business.
Here's why you need a podcast for your business, how to get one started and how to listen to season 2 of Smash The Funnel — The Podcast.
Why A Podcast Is Right For Your Company
The smartphone has revolutionized how we get and consume our content. We are no longer slaves to the TV broadcast schedule or required to be in front of the family TV.
Today, everything has time-shifted. We listen to, watch and read content when and where we want — in our cars, at the beach, during breakfast, after dinner, while we exercise or on a break at work. It's all changed.
Your prospects and customers are changing all their habits. Podcasts support almost every aspect of the changing consumer habits associated with content.
Almost every company has a blog, but not everyone is a reader. A lot of companies have moved to video, but not everyone likes to watch videos. Podcasts are the final piece of the puzzle, and the popularity of podcasts supports that people like to listen to their content, too.
Bottom line: You need all three types of content, and they have to be an active part of your content marketing strategy.
One you have your company's disruptive, compelling and emotional story, you need to publish it in written form, in video and in podcast formats. You need blog articles (short form), you need e-books (long form), you need infographics (graphic format), you need video (visual format) and you need podcasts as well.
When all these formats are telling the same story and sharing educational information, and they're packaged in your company's unique story, you get the massive lead generation and revenue growth machine you've been looking for.
Yes, you must start thinking like a publisher. How can you create as much content in as many different formats as possible?
How To Start Your Podcast
It's going to sound intimidating at the start. Podcasting seems complicated. You have to know what to say, how to record it, make it professional, set it up on streaming sites like Spotify and promote it. But the short story is that podcasting is as easy as blogging.
Start in the same way you started your blog. What do you want to say? What is your company's position and perspective on an element of your industry that might be slightly controversial? You do need something interesting to say if you're planning a podcast. But you needed something interesting to say when you started your blog, right?
Create a list of titles for your episodes, just like the editorial calendar you did for your blog. This almost always make producing the blog or the podcast easier. Now you don't need to come up with ideas, you just have to execute.
Please don't blog or podcast if you're just going to publish the same content everyone else is publishing. As an example, our podcast Smash The Funnel focuses on why the traditional sales funnel is dead and how to rethink marketing, sales and customer service to better align that execution with how people buy today. It's a massive shift, and our Cyclonic Buyer Journey™ and our AI-powered insight and recommendation engine, MAXG, are at the center of our story.
You can start small. Just plan three to five episodes. They can be 15 to 30 minutes long. Based on a sample of 10 million podcasts, the average length is 38 minutes. As you get more comfortable, you'll find your podcasts get longer, especially if you're planning on having guests.
Season 1 and 2 of Smash The Funnel features guest interviews with leading marketing and sales experts. Your format might have guests or it might not — either is perfectly fine.
Once you know your format and what you want to say, break your content up into episodes, and decide on your podcasting platform. Record your commentary, interviews and music (optional), and get a properly formatted output. You are good to go. We use Zoom to record our podcast and it's great. Most laptops come with their own recording software, and this would work well, too.
Next, the microphone is critical. Audio quality is the most important aspect of any podcast. Again, you have so many options, from Apple AirPods and headsets to free-standing mics that look like they belong in a radio station studio.
Here is an article that evaluates podcasting microphones from $49.99 to $349, but like I said, don't discount a good set of Apple headphones with a built-in mic.
Once you start recording a few episodes, you'll start to get into a groove. Music is optional, but it's easy to find intro and outro music online that is free to download and free to use. After you have enough episodes to feel good about the content, it's time to publish your podcast.
A variety of podcast publication platforms are available. You should be on a handful of them. Make sure you know how they work together and what format your blog needs to be in to get hosted on these platforms. Spotify, one of the most popular, recently changed its format requirements, making older podcasts nonfunctional. Today, all of your podcasts need to be in MP3 format.
We chose to have Smash The Funnel available on a variety of podcasting sites: Spotify, Apple Podcasts, Stitcher and Podbean. Choose the platforms that work best for you.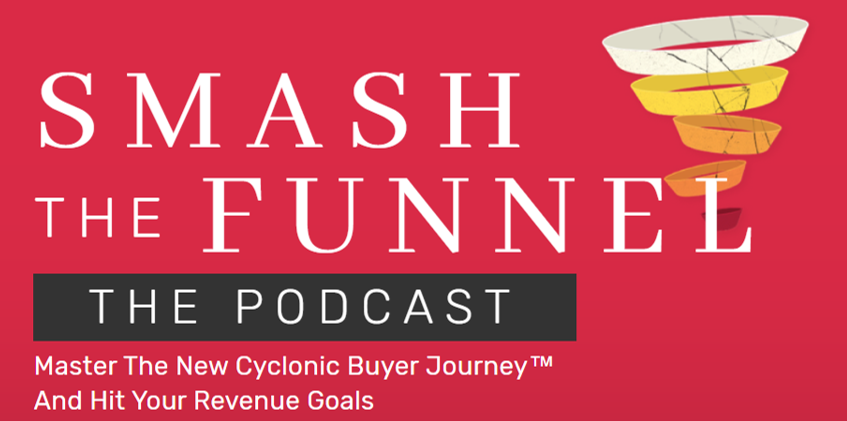 Podcast Production Formats
Once you have worked out the details as discussed above, you still have a production-related question to answer: Are you going to publish these as you record them (like once a month for 12 months or once a week for 12 weeks), or are you going to record them all and release a full season like Netflix, Hulu and the other TV streaming services?
Smash The Funnel uses the second option. We like to record and produce the entire season, then release it to our listeners so they can binge it just like Netflix. Both options are popular, and neither one appears to produce better results.
If you have a common theme to your podcast, doing one-offs and publishing them immediately could make tying them all together a little trickier, since you won't really know what next week's content is until you're done.
Doing a season-long podcast has its own challenges. You have to orchestrate each episode so they all connect, and often you don't record them in sequence. This just takes a little planning, but I think it produces a better listening experience.
Now that you're done, it's time to promote your podcast. Pull snippets and cross-promote your podcast with your guests (if you have them). Promote your podcast on social media, on your website, in your blog and on your homepage, and make sure it's an active content element across all of your marketing vehicles.
Encourage your listeners to rate your podcast on the streaming services. Ask them for comments and feedback, and then use that feedback to make upcoming episodes better.
Season 2 Of Smash The Funnel – The Podcast
The first season of Smash The Funnel was highly successful with thousands of listeners. Season 2 features some very popular guests and our continued conversation on how to simplify the complex task of generating revenue.
We talked to Dave Gerhardt, VP of Marketing at Drift, on how conversational marketing is making conversion strategy, lead generation and lead scoring much more efficient — shortening the sales cycle and improving close rates.
We talked to Angela O'Dowd, Director of Partner Marketing at HubSpot, on how to identify the key metrics associated with revenue growth — how to track them, how to respond to them and how to leverage them to uncover insights that drive action.
We talked to Mike Donnelly, CEO at Seventh Sense, on how to turn data into insights and make improvements to your marketing execution based on those insights.
We interviewed Gabe Wahhab, President and Co-Founder of AI-powered insight and recommendation engine MAXG, on how AI and software is making the identification of insights and the recommendations that go along with those insights easier to pinpoint and provide to marketers.
We spent time with Rashmi Vittal, CMO at Conversica, talking about how tools like Conversica are making progressive companies' sales execution highly efficient, taking low payoff activities like follow-up and automating them so reps can spend more quality time talking to the best prospects.
We learned a ton from Dion Cornett, CEO at ReachForce. He and I talked extensively on the importance of data, an often-overlooked component of ABM campaigns, nurture campaigns and outbound marketing efforts. If your data is bad, your marketing is going to underperform for sure.
And in our last episode, we went to a practitioner, talking to Mitch Rose, SVP of Strategic Partnerships at Billtrust, on how he thought about marketing when he was the CMO and how he used data, technology and execution to drive leads and new customer acquisition.
To get all of season 1 and the new episodes that are part of season 2, click here, or search for Smash The Funnel on the podcasting sites we mentioned earlier.
Square 2 — Building The Agency You'll LOVE!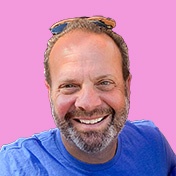 Mike Lieberman, CEO and Chief Revenue Scientist
Mike is the CEO and Chief Revenue Scientist at Square 2. He is passionate about helping people turn their ordinary businesses into businesses people talk about. For more than 25 years, Mike has been working hand-in-hand with CEOs and marketing and sales executives to help them create strategic revenue growth plans, compelling marketing strategies and remarkable sales processes that shorten the sales cycle and increase close rates.