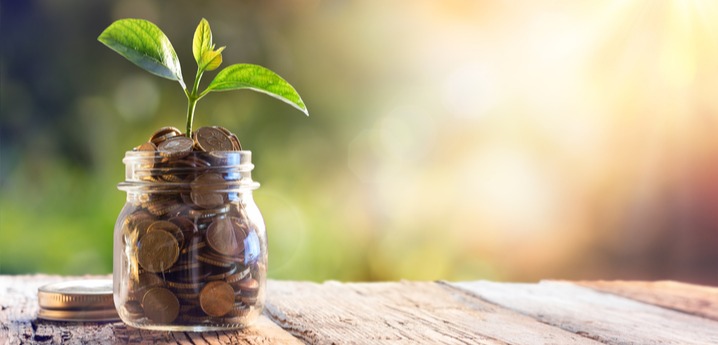 Take Your Customer Marketing To The Next Level
As marketers, much of our vocabulary is centered around the idea of new – new tactics, new markets, new channels, new messaging, new trends, new leads and, most importantly, new customers.
With the constant push to focus on new offerings and nurture prospects into sales-qualified leads, it's easy to hear, "new, new, new" on loop in your head and lose touch with your current customers and existing products or services.
We get it. It's a new day, a new week or a new quarter, and you have a new goal that you need to report on in a new format. Establishing a different loop in your head is nearly impossible. But what if the same old laser focus on only the new actually creates a problem?
The problem is revenue left on the table. Revenue from current customers is just as valuable as revenue from new customers, if not more, since it's often easier, faster and less expensive to generate.
First, let's address ease, speed and cost:
Ease: Targeting customers who already know your brand makes it easier to grab attention and establish brand awareness. These people are familiar with you and at least one of your products or services. This creates an opportunity for marketing and sales to engage with them at a more meaningful level.
Speed: Since you've already made the first impression and created brand awareness, you can spend less time and fewer touches on introductory content. You already understand their business, so you can dive into their pains and goals much faster, creating a more productive and streamlined experience for everyone involved. As a result, they move through the sales process quicker.
Cost: The cost of doing business is not a new concept. But as reporting and campaign attribution tactics evolve, there's a renewed focus on marketing's direct contribution to revenue and customer acquisition cost (CAC). It's often reported that "acquiring a new customer costs five times more than selling to an existing customer." But when you factor in the 60% increase that most B2B industries are seeing in CAC the last few years, that translates into even more revenue that you must generate.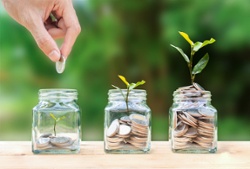 In addition to the ease, speed and cost savings, you can realize opportunities by focusing on driving revenue from your existing customers via marketing campaigns. If executed correctly, your efforts can also help to ultimately generate more revenue by reducing attrition and organically generating new leads as by-product, too.
Just as you would create a prospect or buyer campaign content strategy with the goal of driving revenue, the best approach to driving uncovered revenue from your customers is to develop a customer campaign strategy that accomplishes these six goals:
Create Power Users: When your customers were in their early buyer journeys and learning about your product or service, you promised to help them scale and to be a trusted partner. Now is the time to honor your promises beyond initial training sessions.

Customers who are confident in the tools they use continue to use them and tell other people about them. Leverage your customer marketing campaigns to highlight training tidbits that can create power users by uncovering features they might not be using to make their workday easier. You want to create brand loyalty and ultimately brand evangelists.
Make Renewals Season Every Season: Unless you're doing marketing for my gym or that app I've never logged into and you hope I've just forgotten about the auto-renewal setting, your customer marketing campaigns need to be a year-round effort and not just a 30-day notice.

Dovetailing with the idea of creating power users, the more you can engage your customers with ways to regularly use your products or services, the more you establish ROI and raise the perceived value of your offerings. You also remove the hurdle of renewals and keep that revenue in-house, especially as more sales become subscription-based.
Conduct An Annual Account Review: Also known as a license or user audit, this usually works best when done annually. Ask customers to update their information via a simple landing page. This provides sales with an opportunity to discuss the next three components for driving revenue from current customers.
Tailor The Upsell Approach: Now that you have loyal power users, you have several marketing campaign options to drive additional revenue in the upsell arena. The simplest approach for marketing to initiate via campaigns is encouraging power users to a higher level of your offering.

For example, offer tiers like gold, silver and bronze that deliver greater benefits. With the collaboration of product and training teams, you could also provide personalized training tailored to users' unique needs, deepening their investment in your products.
Respect The Cross-Sell: Often this is relegated as the emergency lever to answer the ever-present end-of-quarter sales question, "What's the lowest-hanging fruit that we can close the fastest to hit quota?" This delicacy of account expansion and revenue-driving potential deserves to not be treated as a side-dish filler. Instead, treat it as a main course fueled with the same culinary precision that new leads receive in initial demand generation strategies.

Compile the most common product portfolio your ideal customers purchase. Then layer in the order in which customers purchase products to create your content paths for cross-sell campaigns. This will create the path of least resistance and provide customers with what they need when they need it.
Leverage Your Raving Fans: Now that you've created an audience of power users and raving fans, you have the foundation to leverage their excitement and success as evangelists for referrals. This is your chance to elevate the traditional referral approach by going above and beyond a $5 Starbucks gift card in exchange for a possible prospect email address.

Instead, as you build out campaign content to drive quality referrals, showcase and celebrate your existing clients to highlight results. This not only reinforces their brand loyalty and excitement but also creates opportunities to deepen their power user level.

Create virtual panel discussions or case studies that show how they've elevated their game to better tackle hurdles and drive progress. Ask your power users for an invite list and provide them with a final case study that features their win to post on social media and attract quality referrals.
Hopefully, this has helped change your inner monologue from "new, new, new" to "optimize the existing." Use these tips to help generate revenue from your current customers and ensure you're not leaving opportunities on the table.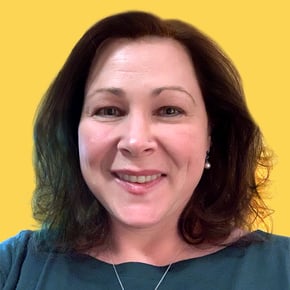 KA Breitlow, Senior Growth Strategist
KA has extensive experience providing marketing strategy, messaging and award-winning campaigns for B2C and B2B clients for over 20 years. From large corporations to small startups, her expertise is in establishing effective and scalable best practices for demand generation, product marketing and marketing automation solutions. Her passion is translating business objectives into actionable marketing plans driven by data and continually testing for optimization.