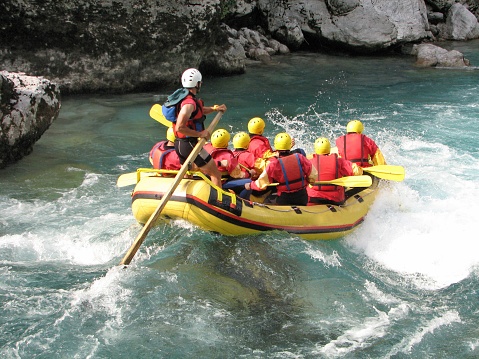 You're Going To See Calm Water And White Water; You Want Your Guide To Get You Through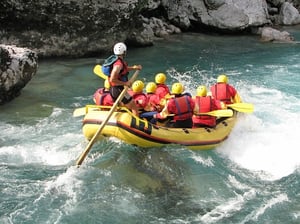 Growing your company is likely one of the most challenging tasks you'll face in your professional career. Whether you're the CEO and you have the responsibility to drive growth, or you're the director of marketing and you have the accountability to support the company's growth, this objective has never been more complex.
The strategy, tactics, analytics and technology that need to come together in perfect harmony for leads to come in, convert into sales opportunities and then turn into new customers requires specialized expertise.
When you go on a white-water rafting trip, you hire a guide to ensure you and your family have a safe, fun and memorable experience. Without the guide, you run the risk of having a bad experience, getting injured or worse. This too requires specialized expertise.
You would never take a trip without a guide, and you should consider not undertaking any kind of significant revenue generation growth plan without a guide.
Let's look more closely at how the white-water rafting guide and the revenue generation guide are similar.
The Guide Knows The River
One of the most important aspects of hiring a guide is that they've been down the river hundreds of times. Even if you've been white-water rafting before, you've probably not been on this river, and you definitely have not been down this river as many times as the guide.
While this doesn't mean they know everything that's around every bend, remember that the river conditions change constantly, the weather changes and the people on the trip change. Guides take countless other variables into consideration as well.
The key is they have experience with all of these variables. They know what rocks to avoid, they know what sides of the river to shoot for and they know what to do in case people miss the preferred path.
This is going to apply to your company, your growth trajectory and the strategy, tactics, analytics and technology required to get you to your goals.
The right digital marketing agency has been down this same path with other companies like yours hundreds of times before. They know how to get you where you want to go. Follow their guidance and they'll get you there.
The right digital team is going to help you avoid the mistakes others make. They're going to guide you away from mistake and help you hit your goals faster. Would you ever doubt your river guide? Would you not follow their directions? Of course not.
When you bring on a digital agency, or if you're considering working with a digital agency, make sure you think about them like your trusted white-water rafting guide.
The Guide Knows How To Prepare
Your guide knows how to scout the river in advance. Your guide knows how to pack the gear. Your guide knows how to stage the boats and how to store the equipment, so everything works correctly when the next trip launches.
How is your guide familiar with these little-known aspects of running a successful and safe white-water rafting trip? It's because they've run hundreds of trips.
You want your digital marketing agency to know and be able to execute in a similar way. You want them to have the systems and processes down so that your engagement runs smoothly.
You want them to have the tools and techniques to make sure your communication is clear and concise. You want them to have the experiences to know how to prepare for your engagement. You want them to know how to use any of the tech tools you bring to the effort.
Just like you wouldn't show up at the rafting trip and start barking out orders to your guide, you don't want to show up at your engagement and start telling the experts at the agency how to run the engagement.
If you want the best results, trust the experts to get you where you want to go safely and efficiently. Hopefully you'll have a little fun along the way, too.
The Guide Knows How To Instruct You
Maybe you and the rest of your trip guests have never rafted before. Maybe you've only rafted once or twice. Maybe you've never rafted on this river at this time of year.
No worries, because your guide is trained on how to instruct you. They know how to prepare you, how to give you direction and how to synchronize your paddling with the paddling of others in the boat. They know everything they need to tell you so that your trip is safe and fun.
You don't interrupt them or countermand their instructions, because they clearly have more experience than you. They are the experts.
When you're looking for an agency, or when you're working with an agency, we assume you picked them because they have the expertise you need to grow your company.
Try to consider them in the same expert level as your white-water rafting guide. Changing their direction and telling them what to do is a good way to swamp your boat and run your engagement into the rocks.
Good agencies have run hundreds of successful engagements and delivered results to hundreds of other companies. Let them run their process. Let them instruct you on the best ways to see success. Let them guide your engagement.
The Guide Knows The Equipment
The rafting guide knows the boats, the life jackets, the paddles, the coolers and right the way to pack the food. They have first-aid materials in case someone gets hurt.
They know how to select the right size boat for your family. They know how to configure you in the boat so your kids don't get tossed out. They know how to size the paddles and the lifejackets.
You trust them with all of the equipment because they know more than you.
There's equipment in the digital marketing agency engagement, too. There might be marketing automation software like HubSpot. There might be CRM software like Salesforce.com. You might be using a project management tool. You might be building a tech stack with video, search and/or account-based marketing (ABM) tools.
If you're counting on your agency to help you with your equipment, trust their advice in this area, too. If you already have your tech stack deployed, make sure you select an agency that has deep expertise with your entire set of solutions, including the integration required to make them work together seamlessly.
Most Importantly, The Guide Knows How To Deliver A Remarkable Experience
The whole reason you're taking a white-water rafting trip is to make memories and to have a remarkably fun and exciting experience with your friends or family. You've entrusted this experience to your guide, and she is expert at delivering that.
She's delivered amazing five-star experiences to hundreds of rafters over the past few years. You're in great hands. She knows what jokes to make, the cool places to stop so people can take pictures, where to go swimming, where to eat and where to camp overnight so you can hear the wolves but never be in any real danger.
Your agency guides can deliver the exact same experience, if you let them. They've already helped hundreds of CEOs just like you get improved results for their business. They know how to get consensus and convince any naysayers.
They know how to configure your reporting, so you can show your boss how the engagement is tracking. They know how to manage up if needed, and they know how to get sales to participate in marketing execution if that's one of your key challenges.
They know how to pivot if you change your mind. They know how to collect feedback from multiple sources. They've seen and done almost everything and anything your engagement might present.
Their goal is to make you a raving fan, an advocate and a highly referable client for their agency. If you put your company in their hands, they'll deliver.
Let's be 100% honest and transparent here: Even the best guides can't guarantee an amazing trip. They can't know every single challenge that's facing them before the trip starts.
Your agency guide is in a similar boat (no pun intended here). They can't guarantee you everything. Your company, your prospects, your team, your industry, your budget and your culture all impact their ability to get you results.
What they can guarantee is they have the experience that prepares them to deal with any situation, to make sure your engagement can be adjusted, to make sure they respond to the data presented and to make sure they use the data to make solid decisions.
You get the benefit of their years of experience guiding clients through the rocks, eddies and hazards that inevitably present themselves in every engagement.
That's exactly what you want, what you should expect and the experience you should receive from your digital marketing agency guide.
Square 2 — Building The Agency You'll LOVE!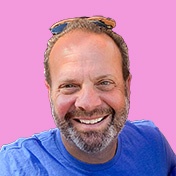 Mike Lieberman, CEO and Chief Revenue Scientist
Mike is the CEO and Chief Revenue Scientist at Square 2. He is passionate about helping people turn their ordinary businesses into businesses people talk about. For more than 25 years, Mike has been working hand-in-hand with CEOs and marketing and sales executives to help them create strategic revenue growth plans, compelling marketing strategies and remarkable sales processes that shorten the sales cycle and increase close rates.