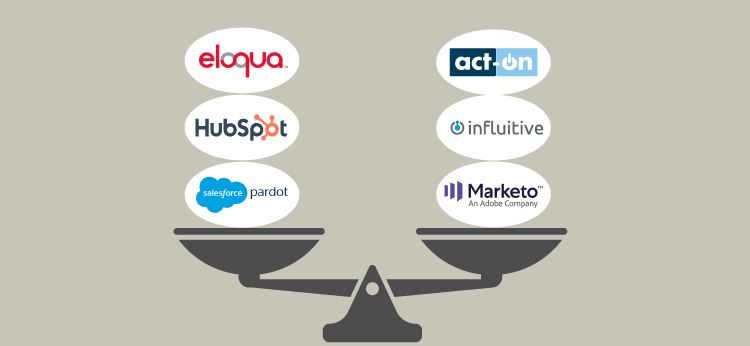 Jamie Hardin, Director of Client Services at Square 2, contributed to this blog post.
Strike A Balance Between Today's Needs And Tomorrow's Growth
Marketing automation platforms have quickly transitioned from a nice-to-have tool to an essential technology – a foundational solution all modern marketers need. And their appeal only continues to grow, with many platforms boasting expanded capabilities and integrations.
However, the rise in marketing automation has led to an explosion of options, each with its own unique set of features geared toward specific needs. So while every business might need marketing automation, choosing the right one often proves to be a challenge.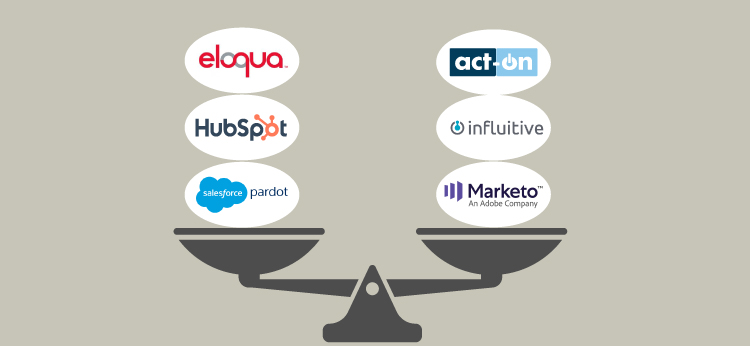 As with any technology investment, implementing the right marketing automation platform means striking a balance between your current needs, your available budget and your potential growth. So let's dig a little deeper into what marketing automation can do for you and your customers, and how to choose a platform that fits your business goals.
What Is Marketing Automation?
As the name suggests, marketing automation systems help automate manual processes (namely email) that are otherwise time-consuming, ineffective and inefficient. They give marketers a powerful tool for sending personalized emails to their entire database.
Generally, marketing automation focuses on:
Lead attribution
Email delivery
Lead source
Lead scoring
But marketing automation does more than just save time and reduce work. Perhaps the biggest benefit is that it improves your ability to engage with prospects and customers. Marketing automation systems also allow you to:
Offer a personalized customer experience
Nurture people through the buyer journey
Record all prospect and customer activity
Increase conversion rates
Additionally, while marketing automation is often thought of in terms of email, many systems now offer integrations with CRM, video platforms, webinar platforms, event management platforms and social media. That enables all activities, responses and data to be fed into one system rather than several different places.
How Marketing Automation Improves Customer Experience
Stop and think back to how most marketers managed email just 10 years ago. Short of investing an ungodly amount of time and effort, you had little choice but to send the same email to your entire list. Everyone received the same message, content or offer, without regard for who they were or how they'd previously engaged with you.
It's impersonal, impractical and ineffective.
Marketing automation platforms allow you to engage your list in a much more targeted and personal way. Consider a company selling lawn care services. With marketing automation, they're easily able to segment their list into customers and prospects. Each group could then be emailed content relevant to their needs.
A lead nurture for prospects might look like this:
An email is sent with a link to a blog on why weeds are bad for your lawn.
They click and read the blog.
A few days later, they're automatically sent an email suggesting an InfoGuide on the different ways to keep a healthy lawn year round.
They download it and receive an email thanking them for their interest.
A few days later, they're sent an email offering a free lawn assessment.
That's just a simple example, but it's easy to see how much more personalized it is and how it targets each prospect's stage in the buyer journey. And you can layer in other if/then dependencies to target prospects when and where they stop engaging.
With marketing automation, you can quickly see how your list is engaging with your email, what content they're downloading and where they are in the buyer journey. You can also use all of that information to optimize each step along the way to improve results.
This type of marketing should be the baseline for every business. In fact, it's become such an expected part of email engagement that if you don't use it, you might as well be invisible to your audience.
Choosing The Right Marketing Automation Platform
The challenge in choosing marketing automation software is twofold: First, there are several different options, each with different features and geared toward different needs. Generally, though, marketing automation solutions fall into three categories:
Starter: These email systems have very limited data and capabilities – you basically upload data and send emails. They include tools like Mailchimp, Constant Contact and MindFire, which can be used for PURLs (personalized URLs) with direct mail integrations.
Intermediate: Tools like HubSpot offer the ability to get started quickly, require little training and meet 90% of most marketers' needs. More versatile than a starter system, these platforms allow you to go beyond email to automate blog posts, social media and more.
Advanced: These marketing automation platforms are for organizations that need lots of flexibility for integration with other systems, segmenting databases for multiple sub-brands and highly customizable fields. These include systems like Marketo and Oracle's Eloqua that play nicely with enterprise-level organizational solutions.
The second challenge has to do with the unknowns of scalability. Not knowing what you're going to need in a year or two makes committing to one platform a challenge. Constantly changing platforms isn't ideal – migrations are costly, time intensive and incur data loss.
Choosing the right platform for now and later is a balancing act. You don't want to buy an over- or under-engineered solution that drains your budget or isn't sustainable. While you can adapt flexible systems to your needs, they require more specialized support, which adds to the cost.
When choosing a platform, it's easy to be seduced by the bells and whistles, which invariably leads to buying based on a single feature rather than how the solution meets your business goals. Before investing in a marketing automation platform, follow these steps:
Compile your requirements: What's your database size? What automation do you need to do? What integrations and features are necessary?
Consider your requirements: What are the must-haves versus nice-to-haves? Be sure to weigh their relevance to your goals.
Assess the systems available against your requirements: Share your requirement with the account reps and be sure to see them demonstrated. Use a scaling system to measure how each system stacks up.
Review your assessments: Look at side-by-side rankings and impressions of each system. Go with the one that provides the best value for your organization, meets your current and near future needs, and can be implemented on your timeline.
Bonus Tip: Once you've made your choice and are preparing to migrate, clean your data. Don't put junk data into your new system. Any marketing automation system migration should include a data cleanup. This is the perfect time to remove bad email addresses and only include those that are customers or true prospects.
Get Clean
These recommendations aren't the final say on choosing a marketing automation system, but they're a good start. And I can honestly say that I speak from experience, having gone through the process and fallen prey to some of the traps mentioned.
At a prior job, we had a well-known marketing automation system. We hated it – there were three save buttons and none worked, so it took 24 hours to spin up one newsletter. We followed the process above. I was nearly swayed by HubSpot's cool SEO blog feature. But ultimately our team's assessment demonstrated that MindFire was the best system for us.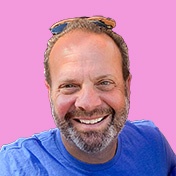 Mike Lieberman, CEO and Chief Revenue Scientist
Mike is the CEO and Chief Revenue Scientist at Square 2. He is passionate about helping people turn their ordinary businesses into businesses people talk about. For more than 25 years, Mike has been working hand-in-hand with CEOs and marketing and sales executives to help them create strategic revenue growth plans, compelling marketing strategies and remarkable sales processes that shorten the sales cycle and increase close rates.