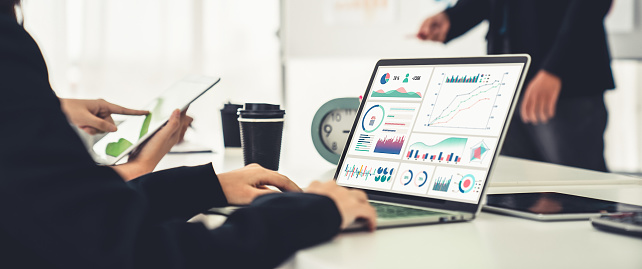 If you're like most business leaders, you struggle to hit your revenue goals month in and month out. This is a real challenge for most companies. Our research shows that only about 25% of all companies report consistently meeting or exceeding their monthly, quarterly and annual revenue goals.
One of the reasons for this struggle is a lack of resources working on revenue-related initiatives.
Of course, you have your marketing team working to generate leads and your sales team working to turn those leads into new paying customers, but a huge gap remains in the execution around revenue.
That's where revenue operations fits in most organizations. You should consider it the glue between marketing, sales and even customer service.
First, let's define revenue operations as the practice of managing and optimizing the processes, systems, methodologies and technologies associated with marketing, sales and customer service – any part of the organization that produces revenue. To learn more about revenue operations, click here.
Now that we know what it is, let's get into why you need it to drive business growth.
Instead of listing some general topics around revenue operations, I thought we would share some specific use cases – or in other words, business situations – where having a revenue operations team would help your company hit its revenue goals.
Use Case 1 – Leveraging Marketing Automation Technology Across All Your Marketing Campaigns
Today, running omni-channel marketing campaigns is extremely challenging. You have to email, post on social, advertise on social, chat, support a website, add content and more. All of this is just to turn an anonymous visitor into a lead. Then you have to nurture that lead all the way through their buyer journey.
It's impossible to do without some type of automation software or marketing platform. While marketing campaign managers can work on a single product, vertical or service offering, the secret is to get ALL your campaigns to run in a similar fashion, with the best practices firing in the background and producing optimal results campaign after campaign.
That's where the revenue operations people come into play. They can evaluate the data, provide insights, share best practices, coordinate the automation and look across campaigns for those plays producing the best results — then replicate them across campaigns.
Use Case 2 – Improving Overall Efficiency Of Your Salespeople
In the past, revenue growth meant adding new reps, but today, the efficiency of your existing reps is being challenged. Revenue operations is looking at everything sales reps are doing and finding ways to automate, streamline and even remove non-productive tasks.
Setting task reminders, triggering automated sales emails, providing reps with email templates, scoring leads to help reps prioritize their time and setting up a lead management system that is aligned with your prospects' buyer journeys all drive rep efficiency.
Setting up pipelines, reporting on pipeline velocity, improving your sales cycle and improving your close rate are all based on data driving a significant amount of value to ultimately improve revenue across the organization.
Use Case 3 – Generating Additional Revenue From Current Customers
One of the most frequently neglected areas where revenue is hiding is the customer service team. Here you have reps talking to mostly happy customers day in and day out. Since they already know you, they are wonderful prospects to buy more from you.
Our research reveals that about 65% of current customers across our clients are unaware of everything the company has to offer. With even a little bit of outreach and awareness by the customer service team, you can unlock the revenue hidden in your customer base, and this can be the difference between making and missing your monthly revenue goals.
The secret to unlocking this revenue is campaign execution and best practices by the customer service reps. Automating the campaigns and equipping the reps with the right tools is where revenue operations become critical to realizing this revenue from your current customers.
Use Case 4 – Creating Executive-Level Dashboards For The Leadership Team
With great power comes great responsibility. An unlimited number of reports and dashboards can be created to help you understand your current revenue performance. But doing a dashboard for the sake of doing it makes no sense.
Instead, get your revenue operations team working on creating the right dashboards for the right people based on a simple approach: What do they need to know and when do they need to know it?
Answer these questions with your dashboards and share these across the organization.
This should solve 80% of the reporting questions across the organization, and as new questions pop up, socialize those questions to help other people who need similar answers. Then the dashboard and reporting work done the revenue operations team does will be efficient and effective across the company.
Use Case 5 – Aggregating Disparate Data From Different Systems Into One View
Almost every company has data in different systems. If you want a holistic view as to what's working well, what's working OK and what's not working at all, you'll need to get these different systems sharing data and talking to each other.
Yes, you guessed it, this is a revenue operations area of responsibility. Today's tool kits make it much easier to connect different systems, get data and then visualize data to ensure it's correct across all your databases.
When one person or one team is responsible for this, the quality of the data, the dashboards and the decisions you're making based on the data all get elevated to new levels.
Use Case 6 – Installing A Lead Management And Lead-Scoring Model
Most of the companies we work with want a focus on lead generation, but often they don't do what's necessary to nurture those leads, move them through their buyer journey and create an experience that turns them into new paying customers.
That's where lead scoring and lead management become a primary focus for the revenue operations team. Because leads cross marketing and sales, having someone look at this experience across departments makes a lot of sense.
Let's talk lead scoring first. This numeric calculation that represents the quality of a lead needs regular care. The model you roll out initially should never be the model you end up with. After looking at the scores, that model needs to be tweaked, and it should be evaluated on a regular basis (usually quarterly) and tweaked as needed.
The responsibility and accountability to optimize your lead-scoring model falls squarely on your revenue operations team.
The process by which you manage your leads is also a revenue operations area of responsibility. Your sales process needs to be installed into your CRM, the process needs to be tweaked based on performance data and certain parts of the process need to be automated to ensure ideal rep productivity.
Again, this falls directly into revenue operations. The ongoing maintenance and optimization of everything sales touches is a major part of revenue operations.
These are just some of the many activities or projects your revenue operations team could be working on. All six of these use cases identified above contribute significant insight and optimization around your ability to generate leads, close leads and turn leads into dollars.
The better your organization gets at revenue operations, the faster your revenue cycle can spin and the faster your company can grow.
Staffing Your Revenue Operations Team
One other key aspect of revenue operations is who's going to do this work, especially if you've never done projects like this before.
You generally have three options:
Option 1 – Move someone from a current role into this new revenue operations role.
Option 2 – Hire from outside for this new revenue operations role.
Option3 – Bring in an agency with revenue operations experience and services to help.
Option 1 would be right for you if you have someone on the team today who has the right set of skills and experiences to handle the revenue operations duties. Your only risk would be backfilling their current role with someone new.
Option 2 would be right for you if you don't have someone on the team who could move into the revenue operations role. However, you still have to recruit for the new role, and people with this experience are hard to find and harder to hire.
Because they are in demand, they command high salaries and are hard to extract from existing roles. I would expect this person to take between one and three months to hire and cost you upward of $100,000 per year.
Option 3 would be right for your company if speed is important. With an agency, you could likely get started in just a week or two after you've selected the right partner.
They typically have several qualified revenue operations people who could immediately add value. In addition, they could probably teach your organization at least some of the best practices the agency uses, which would add a lot of extra value to the engagement.
Technology Platforms
All the operations roles (marketing, sales and revenue) have a technology requirement to them. Whatever platform you've chosen, you need to ensure your revenue operations resources are fluent in the language of your chosen platform. They are going to be handling your data, reporting, integrations, automation and detailed deployment of the actual platform tools.
They should be very comfortable using the tools, handling the strategic components associated with the tools, making changes on the fly inside the tools, providing reporting or dashboards from the tools and delivering any type of automated process supported by the tools.
We typically see revenue operations people needing to spend a significant amount of time inside the tools using them, configuring them or helping to keep them optimized and maintained over time.
With so many variables associated with marketing, sales and customer service, it's not surprising that companies continue to struggle with revenue generation and that this role is quickly becoming one of the most popular and sought-after skill sets in business today.
It's probably time for your organization to add the revenue operations skill set.
Square 2 — Building The Agency You'll LOVE!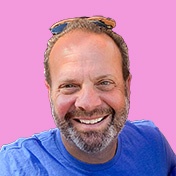 Mike Lieberman, CEO and Chief Revenue Scientist
Mike is the CEO and Chief Revenue Scientist at Square 2. He is passionate about helping people turn their ordinary businesses into businesses people talk about. For more than 25 years, Mike has been working hand-in-hand with CEOs and marketing and sales executives to help them create strategic revenue growth plans, compelling marketing strategies and remarkable sales processes that shorten the sales cycle and increase close rates.