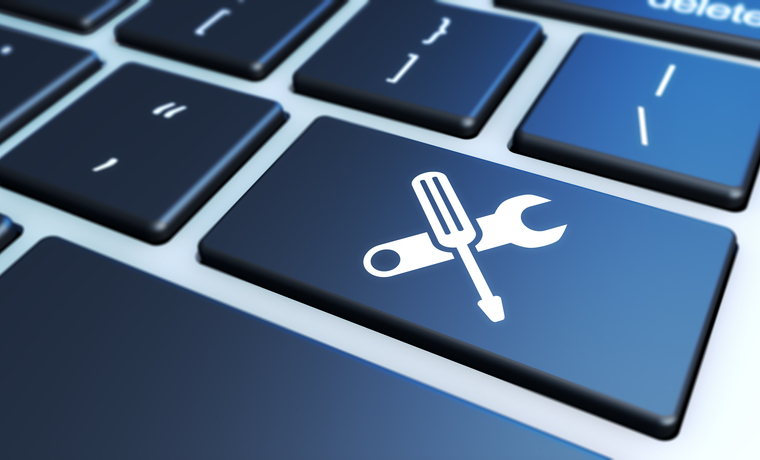 At Square 2, we've been working with HubSpot for almost 13 years, and we've seen the product change dramatically over that time.
Today, HubSpot is a highly configurable set of tools that can do almost anything in the areas of marketing, sales and customer service.
That means how you use it and who you have to support it can be the difference between getting full value from your investment or getting something less.
It means using it to generate leads, sales opportunities and new revenue or simply using it to send emails. The difference almost always comes down to having the right technical resources on call to help you efficiently and effectively use HubSpot.
Here are some ways a HubSpot admin (like a Salesforce admin) can help you realize legitimate business results from your investment in HubSpot.
Keeping Your Data Clean, Accurate And Segmented
Everything starts and ends with your data. If it's not clean, accurate and complete, all your marketing and sales efforts will be extra difficult. Once you get your data cleaned up, supplemented with additional information and segmented properly, it starts degrading at roughly 10% a month.
This means you need an ongoing effort to review your data, keep it accurate, monitor it continuously and keep it segmented in alignment with your marketing and sales efforts.
Your HubSpot admin should be responsible for all aspects of this ongoing and important data management process. You should know how many new contacts and companies you added monthly, how many records needed to be removed or cleaned and what percentage of records are both accurate and complete.
Your database is one of your most important corporate assets, and you should take care to nurture it as if it's critical to your business success — because it is that critical.
Tackling Personalization Challenges
The more personalized your marketing and sales efforts are, the better the results. Today, personalization is more than just Dear Mike in an email. You can deliver personalized landing pages with custom content, images, messages and offers.
You can deliver highly personalized content experiences triggered via personalized email workflows.
You can have your website remember who's returning and serve up additional content and experiences to extend their interest in your business.
On the sales side, you can offer personalized videos, provide content that is aligned to exactly the challenges prospects are facing and make your sales process so individualized that prospects comment on how special it felt to work with your sales team.
All this personalization takes a certain degree of expertise with the HubSpot platform, including smart forms, custom objects, custom modules, personalization tokens and more.
A HubSpot admin knows how to do this personalization, has done it before and can do it quickly. While you might be able to figure this out on your own, it's going to take longer, it's not going to be as good and it's not going to work as well right out of the gate.
All this means it's going to take longer to see results. Instead of stumbling your way through it, get it right immediately, get it up quickly and start seeing results in days instead of months.
Building More Insightful Dashboards
One of the major benefits of HubSpot is you have access to marketing, sales and customer service data all in one place. While this is a huge opportunity, it's also a huge lift to analyze that data in a meaningful way.
Data for data's sake isn't helpful. Dashboards aren't useful if they don't uncover insights that lead to action plans that improve results.
A HubSpot admin can build customized dashboards that answer specific questions related to your business across all three revenue-related areas.
They can not only build those dashboards but help you analyze the data and pull out those insights that deliver the "aha" moment you've been looking for and drive action plans to improve performance.
The key deliverable isn't the dashboard but rather the insights and the recommendations necessary to drive positive business outcomes. Someone who has looked at thousands of dashboards from hundreds of companies can do this quickly, easily and with elegance that will impress even the biggest skeptic.
Keeping Your Portals Organized
If you've had your HubSpot portals for more than a few years and you've had several people in and out of them, or if you've had a couple of agency partners working with you, then it's highly likely that your portals haven't been organized in a long time.
With so many tools, it's easy to find your portal a hot mess.
Common issues include unused forms, old CTAs, landing pages that should be retired, website pages that are out of date, dashboards that no one looks at anymore, lead nurtures that should be turned off, sales sequences that are no longer accurate and notifications going to people who have left years ago.
Portals like this still work well but can be highly inefficient for the people using them. It's harder to find things, understand which are the most up-to-date items, determine which assets to use and uncover accurate performance data if your team isn't using the right tools.
A HubSpot admin can clean up your portal and keep it clean so everyone quickly finds what they're looking for. There is no ambiguity about what they should be using or confusion around where these assets reside and when to use them.
Automating As Many Processes As Possible
Generating leads and growing top-line revenue is more complex than ever, and this means you have to lean into automation as much as possible.
Automating tasks for marketing, sales and customer service people means you can do more with fewer people and they can spend more time doing high-payoff activities instead of low-payoff activities that HubSpot can handle.
Automated lead-nurturing campaigns should be built to trigger action. Automated sales sequences should be triggerable by sales reps when the right circumstances are present. Leads should be routed to the right reps and customer service tickets should be routed to the right service reps automatically.
Notifications should trigger, lead-scoring models should be running in the background and the processes that support marketing, sales and customer service should be integrated into the HubSpot platform so that tasks launch and follow-up is clear to everyone and covered in your HubSpot instances.
Initially, we find clients only automate a handful of processes, but over time more processes pop up that should be automated. A HubSpot admin can be on call to build that automation, test them to make sure they're working correctly, monitor them over time and report on their effectiveness.
Automating key revenue-related processes is going to help you do more with less and allow the people you do have to focus on tasks that get prospects to close quickly.
Leveraging All The New HubSpot Features
Every week HubSpot rolls out new features or enhancements. It's almost impossible to keep up with these new options. We even publish a monthly HubSpot product update email to share new features with subscribers – click here to subscribe.
But having someone on your team who is immersed in HubSpot, aware of new product features and even aware of potential betas that your company might want to participate in can be highly valuable for getting real benefits from working with HubSpot.
Consider your special request that right now requires a big workaround and an expensive solution set. But imagine HubSpot is about to roll out a handful of new features in just a few weeks to handle exactly what you're trying to accomplish.
Knowing that insight, you can wait for the new features – or get into the beta around those new features – and get exactly what you want without a big custom development project.
Customizing The Tools For Your Company's Needs
Over the past three years, HubSpot has become extremely configurable. That's a fancy way of saying that you can customize HubSpot to do almost anything.
But knowing exactly how to do that configuration or customization is challenging. Having someone on your team who understands your use cases and business requirements means they can do the research and develop the plan to build out the customization needed to use HubSpot exactly how you want to.
We specifically work with a client today that has new customization ideas every single month, and we act as the sounding board, helping them understand how and what HubSpot can do. They then decide which projects to execute, and we help them build out those customizations.
We understand their data, their HubSpot instance, their prospect journey and their business goals, making it easy for us to step in and help them with these more technical projects.
More importantly, by having us on their team, their marketing folks focus on marketing work while we focus on HubSpot technical work.
Providing Ongoing Training
When was the last time you had any HubSpot training? With all the new features, updates and new capabilities, everyone who uses HubSpot at your company could probably benefit from ongoing training.
HubSpot Academy and HubSpot Knowledge Base content is fine, but nothing compares to regular training from a HubSpot admin who understands your people, your business and your HubSpot instance.
Leveraging this resource to train new people as part of their onboarding, using them to do regular training to help your team use HubSpot better and training your team on new features as they roll out is the best way to keep your crew up to date.
Having A Single Source For Everything HubSpot
Finally, no software company support team can provide the same level of support as a dedicated HubSpot admin. Instead of submitting a ticket, you just chat or email your person directly. Instead of having to explain your issue, your HubSpot admin already knows your people, their skill sets and the use cases you're trying to solve.
When it comes to brainstorming, having a person on the team who can provide good, solid thoughts and feedback on ideas can help you move your revenue generation efforts forward quickly and productively.
Small tasks can be handled quickly, larger projects can get started quickly and answers are provided in a timely fashion. All of this is in context to your company, HubSpot instance and specific project details.
There really is no substitute for having a resource like this on your team, at your disposal and ready to work to keep your technology up to date.
Square 2 — Building The Agency You'll LOVE!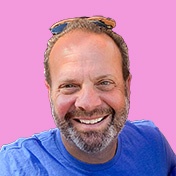 Mike Lieberman, CEO and Chief Revenue Scientist
Mike is the CEO and Chief Revenue Scientist at Square 2. He is passionate about helping people turn their ordinary businesses into businesses people talk about. For more than 25 years, Mike has been working hand-in-hand with CEOs and marketing and sales executives to help them create strategic revenue growth plans, compelling marketing strategies and remarkable sales processes that shorten the sales cycle and increase close rates.