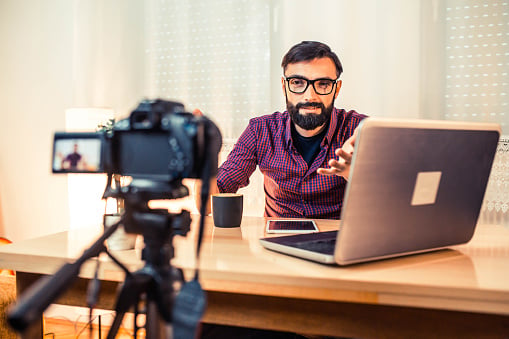 Don't Be Intimidated; Video Is Easier Than Ever To Create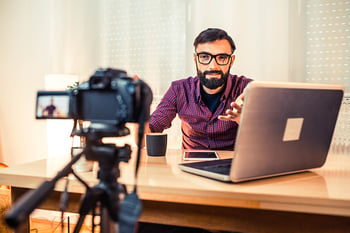 Earlier this week, we did an article on where to apply video in your buyer journey. We looked at video for everything from email marketing to using it in your sales process.
Today, we're digging into what scares people about video the most — the production side of video.
Not to worry. Tools and techniques are available to make producing video for your business easier than ever.
While we'll talk about some of the professional options for video production later, for most of this article, we'll assume you're tackling it on your own. Hold on to your boom mic, here we go.
What Videos Do You Need?
This is the strategy before tactics conversation you've heard 100 times before from us. Look at your buyer journey, identify the spots were video would help tell your story, uncover the questions your prospects are asking and use video to provide the answers.
Don't try to tackle too many videos at one time. If this is the first time, identify three videos at the most. Once you get three in the can (an industry term for finished videos), you can move on and do three more.
Try to find videos for three different stages of the buyer journey — early, middle and late. That means one video is highly educational, one video helps people make a selection decision and the last video could be directly related to what the actual onboarding might include.
Scripting And Storyboards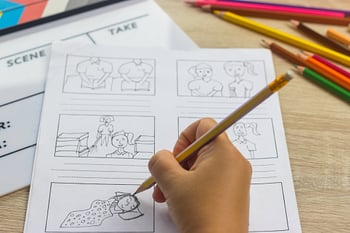 Now that you've identified your three videos, let's think it out a little more to make the production process as easy as possible.
One of the easiest ways to do a video is to simply ask and answer questions. When we do video with clients, we create a series of questions and then ask the person doing the video to answer them. The questions are off screen and not recorded; the answers are the content we're looking for.
We typically ask our subject to answer the questions three or four times. This gives us enough content to edit the answers together to tell an emotional and compelling story. Also, the person being recorded gets better with each answer. If they make a mistake, no worries; simply start that question again. Keep it casual. It doesn't matter how many "takes" you need to get the answers you want.
Another option is to script out some comments and use a teleprompter or posters with the scripts on them. I wouldn't recommend having the person read the copy. Rather, have them use the copy as talking points. It's always better if your subject can talk "off the cuff," as this produces the most natural video. But for some people, it's just too hard and too much pressure.
The talking points or script takes the pressure off and produces a much more relaxed and natural video.
Finally, you may want some additional footage for your video. We call this B-roll or background footage. This could be shots of your office, factory, lab or outside building. Create a set of storyboards or a shot list of the footage you want. Whether you need it or not, I would create a longer list and collect the footage you think you need.
You never have to use everything you shoot, but you can't go back and get more if you're missing something. Some ideas for this part of the shoot include:
Footage with your logo
Footage with your signage
Footage of people talking or working
Footage of important products or items related to services you provide
Screenshots of your software
Parts of your business that make you unique
For the last item, consider footage of volunteer work or community outreach, logos of charities you support and footage of team-oriented activities like companywide meetings or events.

Using Your iPhone
Creating videos doesn't require expensive equipment anymore. You can use your iPhone. We created a video kit for clients that allows them to connect a ring light, lavalier mic and tripod to their phones and handle most of the production-related setup.
They download an app and we join them (along with a video producer via the app) on their iPhones to help with the shoot, including running a teleprompter from their phones if they need that.
This makes the actual shoot easy, and we get immediate access to the footage to start the editing process.
This also allows a remote producer to help with lighting, shot setup, sound testing and quality control. It's never been easier to do a video on your own without expensive equipment.
Sound
It's one of the most important aspects of video. You've probably seen some videos where it's hard to hear or there is background noise. You have to get the sound right, or else the video is not going to work.
Make sure the room is quiet. If people are milling around in the office, put up a sign that reads, "Video filming in progress. Please be quiet."
Do a few test shots and listen to the audio. Make sure the subject is clear, there is no humming or distortion and there are no ambient noise distractions.
It probably makes the most sense to use a lavalier mic attached directly to your recording camera. Wired or wireless isn't much different if you test the sound and the quality is good.
Lighting
Creating the ambiance for your shoot is an art. Don't expect to be an artist your first time out. Just make sure your lighting is effective. You want to see your subject, eliminate shadows and make sure the lighting is flattering (it should not be washed out or over exposed).
Outdoor light or light from windows generally creates the biggest problems and is the hardest to control. Just close down as much of that as possible with blinds and then fill in the shoot with other lights, either ring lights or spot lights.
It might take some adjustments, but you'll get it right eventually. Try to remember the configuration, and then stick to using the same spot, with the same lights for your next video shoot.
Editing
This might be where you turn to a professional for help. While there are a number of easy-to-use video editing suites, like Wave.video, iMovie, Final Cut Pro and Adobe Premiere, it might make more sense to grab a local film student and ask them to do your editing for you.
What you will need is to provide direction on how to handle the editing. First, make sure the video editor understands you want to tell a story, which means it has to have a beginning, middle and end. Even a three-minute corporate video needs to tell a story.
Ideally, you want to create a formula that can be used for all of your videos. Start with a logo and some intro music. I like to grab a callout from the interview that might be a little disruptive but can also pull someone into your story.
Next, sequence your questions in a way that makes sense for your story. What were the initial challenges? How were they solved? What were the outcomes? This is the simplest of story formats.
Wrap it up with an offer for more information, direct them to a website page with the related offer and then close out the video with music and your logo.
Voila! You have a video.
Closed Captions
What about closed captions? You need them. Today, a lot of people are watching videos with the sound off. They might be on their device and in a meeting. They might be on a plane or in a quiet space. Their phone might be set on vibrate (like mine) and never play any sound. Too many people are using their devices with the sound off to not make closed captions part of your production formula.
Higher Quality Video Production
This all sounds great, but it's not for you. I get it. You have other challenges that need your attention, and you have the budget to hire a video production team to make your videos for you. Good for you.
A lot of the content here should be helpful for you, too.
We work with several video production teams, and when clients want the high-end treatment, we deliver that type of video too. We'll still do the strategy and thinking work, but we leave the production and editing to the pros.
A half-day shoot usually runs between $2,000 and $4,000, while a full-day shoot could cost $5,000 and up. The editing is extra and depends on the number of videos you want to produce from the footage collected during the shoot.
It's still going to be helpful to have the strategy, format and even the scripting or questions mapped out, and then turn the production and editing over to the pros. This allows them to be efficient with the capture part of the project and gives them clear direction around the editing work too, which keeps the costs down and the production schedule highly efficient.
The result, whether you do it yourself or you do it with a production company, is video that you can use in your marketing and sales process.
Now you're delivering a highly interactive multimedia marketing and sales experience that separates you from your competition and helps your prospects quickly get to know, like and trust your company, your people and your products/services.
The results are dramatic. Across almost every area of marketing and sales, video improves engagement and the performance of both marketing and sales initiatives.
There shouldn't be any doubt that video drives results. Now it shouldn't be about if or when but about how. With the how behind you, it's time to start. Video is like learning a new sport. The first time you do it, it's going to be uncomfortable and perhaps not as easy as you would like. But video two, video three and every video after that will be easier and less challenging.
Before you know it, you'll have a video library for every stage of the buyer journey, with videos that answer key questions and are tailored specifically for each buyer persona. At that point, your prospects' buyer journeys with your company will be remarkable and engaging, producing high conversion rates and higher close rates.
Video needs to be an integral part of your marketing and sales execution effort in 2020 and beyond.
Square 2 — Building The Agency You'll LOVE!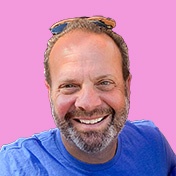 Mike Lieberman, CEO and Chief Revenue Scientist
Mike is the CEO and Chief Revenue Scientist at Square 2. He is passionate about helping people turn their ordinary businesses into businesses people talk about. For more than 25 years, Mike has been working hand-in-hand with CEOs and marketing and sales executives to help them create strategic revenue growth plans, compelling marketing strategies and remarkable sales processes that shorten the sales cycle and increase close rates.