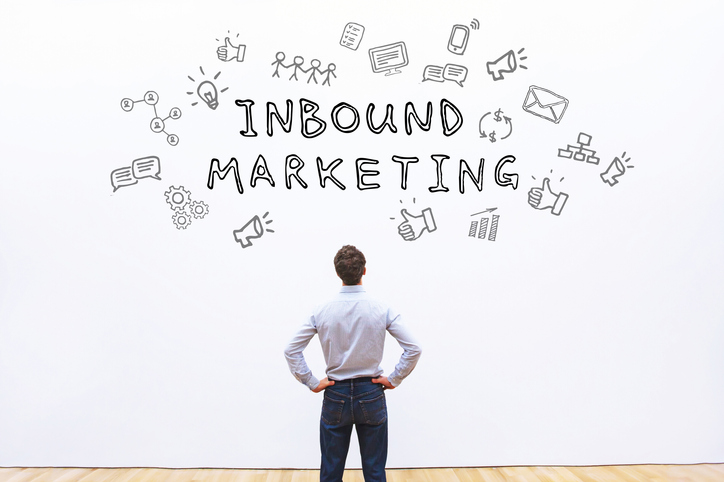 With the INBOUND 22 conference kicking off the first week of September in Boston, it makes sense to investigate the current state of inbound marketing and how it's being deployed in 2022.
The concept of inbound marketing wasn't born until 2005 when Brian Halligan, HubSpot's co-founder, coined the phrase. It began to show up in tiny blips and bleeps on the internet in 2007 before really starting to grow in 2012.
But 10 years later, inbound marketing has changed dramatically. At Square 2, we've been practicing inbound marketing since 2003, before we even knew it had a cool name.
With all that experience practicing inbound marketing, we've seen a continual evolution of the approach into what it looks like today.
The current state of inbound marketing in 2022 is uncovered here.
Inbound Marketing Should Be Coupled With Demand Generation
Some of the early feedback around inbound marketing was it took too long to generate leads. That does resonate – waiting for people to find you, convert, get nurtured and finally announce they're ready to speak with sales can take a long time.
To balance that, most practitioners of inbound have supplemented traditional inbound with demand generation tactics like paid search, paid social, retargeting campaigns and even some outbound email.
This demands a larger budget for execution (inbound plus demand generation) and an outside budget for the paid media. However, the results are hard to argue with. The more demand generation, the faster the results.
I'm still hesitant to support any outbound calling or outbound email campaigns, but we see these being used far more today than five or six years ago.
Content Is The Fuel For Inbound Lead Generation
When inbound was first rolled out, many people felt like it was a new name for content marketing. Inbound marketing does rely heavily on content. The idea of earning attention is 100% based on the content you serve up.
Today, nothing has changed except that most prospects are inundated with content while they move through their buyer journeys.
This means your content has to be in the top 5%. It has to be the most interesting, compelling, engaging and disruptive content. In some cases, having entertaining content doesn't hurt either.
Content is the key item used in every scenario to get an anonymous visitor to become a new marketing-qualified lead (MQL) or sales opportunity.
Your content strategy needs to be prolific. You need to think like a publisher. How frequently are you publishing? How much are you publishing? What are you creating? What questions does your content answer? How engaged are your prospects with your published content?
The better you are at your content production, the better your inbound marketing will perform.
Lead Nurturing Is Getting More Challenging But Continues To Be Critical
Another key feature of inbound marketing was always the ongoing lead nurturing effort. This relies on you getting a prospect's business email and then continuing the conversation post-conversion.
Today, there are more obstacles to this simple process.
It's never been easier to obscure your email address. I do it regularly on my iPhone, providing a privacy-protected email to get access to information.
In the not-too-distant future, your prospect database may become filled with these nonspecific email addresses, making marketing even more difficult.
In addition, lead nurturing is often an afterthought connected to specific pieces of content. We recommend thinking more strategically by aligning it with the prospect's buyer journey and using it to move prospects through their own journeys.
The Website's Technical Design Is More Important To Search Than Content
Back in the day, Google drove a ton of search rankings based on content, fresh content and keyword-optimized content. That meant blogging was the key organic search driver. The more optimized and relevant content you created, the better your rankings.
Today, Google has shifted more toward the experience associated with serving content to both mobile and desktop searchers.
It's not that content isn't important, but how fast your site renders is much more important today than even 12 months ago.
Your pages have to be created for specific keywords, but they also have to be served up in less than two seconds on every type of device.
This means you must be very aware of images, plugins running on the page and mobile page design. Content is still important, but based on our research, it's 1A for technical design and 1B for content creation.
The More Complex Buyer Journey Is Increasingly Informing Inbound Marketing Today
When inbound was created, companies were all new to the content piece of it, so their buyer journeys were much less chaotic and influenced. The innovative marketing companies that used any type of content to educate their prospects stood out.
Today, a prospect's buyer journey is like being in the center of a hurricane. That's exactly why we created the Cyclonic Buyer Journey™ model to clearly illustrate what today's buyer journey looks like and how to better influence prospects while they move through their journey.
The extra complexity means simple email lead nurtures won't be enough to actively influence today's buyer journey. Social media, content on other websites, online reviews and even targeted advertisements help continue your story with targeted prospects.
Personalization Is More Important Than Ever
I think the intent behind inbound was always to create a more one-to-one experience. For example, you drive visitors to your website, people convert and share their contact info and then you continue with a personal lead nurture campaign.
However, that personalization is highly complex today. Messages, content and your approach to these ongoing communications need to be personalized by role, industry and even pain/challenge.
Creating all this personalization takes very flexible marketing automation and a customer relationship management (CRM) system. It also requires an investment in creating multiple versions of assets.
But the improvements in response rates, conversion rates and engagement rates make personalization a must-have, not a nice-to-have, in 2022.
Technology And A Single Data Platform Are Essential To Effective Inbound Marketing
We've mentioned technology a few times in the above areas. Back in 2008, I believed you could execute inbound marketing without any type of technology. Today, I think it's almost impossible to do everything necessary to make inbound work without some type of growth-oriented technology platform.
Specifically, HubSpot remains the only marketing automation, CRM and customer service software that has inbound marketing at the core of its technology deployment.
Today's version of HubSpot allows for far more configuration than ever before while still helping companies leverage the inbound marketing methodology.
With all these changes, the playbook today for inbound marketing execution is entirely different than the one we ran even a few years ago.
Today, waiting for inbound marketing to work isn't always aligned with most companies' internal timelines, so we've learned to supplement the inbound effort with more proactive demand generation and account-based marketing (ABM) tactics.
We've also learned that gating every single piece of content on your website might be sending some highly qualified prospects away without getting their contact info. Today, we blend gated content for middle and late buyer journey content with ungated early buyer journey content.
We've also seen the buyer journey become much more chaotic and influenced. This means it's even more important to create highly engaging, provocative and even entertaining content that stands out in the market. This also means you need to create more content at scale to remain relevant during your prospects' buyer journeys.
Finally, the technology and systems required to execute an efficient inbound marketing program are much more complex and demand many more moving parts. Even HubSpot, which started as an easy-to-use small business product, is now a highly configurable enterprise product that has been adjusted to handle the changes we've seen around inbound marketing.
It's going to be very difficult to execute inbound marketing without a platform that spans marketing, sales and customer service.
The way businesses market and sell has been changing at light speed. COVID, technology and even B2C providers like Amazon have influenced all these changes. Inbound marketing is still an important part of any lead generation effort, but it might be hard to recognize today's version if you just stepped out of 2010.
Square 2 — Building The Agency You'll LOVE!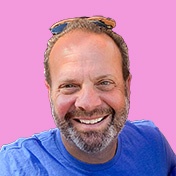 Mike Lieberman, CEO and Chief Revenue Scientist
Mike is the CEO and Chief Revenue Scientist at Square 2. He is passionate about helping people turn their ordinary businesses into businesses people talk about. For more than 25 years, Mike has been working hand-in-hand with CEOs and marketing and sales executives to help them create strategic revenue growth plans, compelling marketing strategies and remarkable sales processes that shorten the sales cycle and increase close rates.