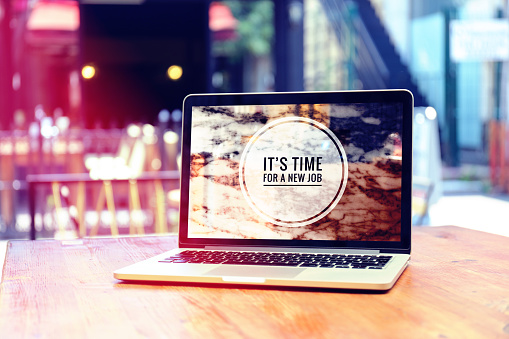 The Trend Is To Hire Your Own Digital Marketing Team, But Understand The Pluses And Minuses Before You Go Forward
I know a number of people looking for digital marketing roles, and they are getting inundated with opportunities and offers. It seems the quest to hire in-house marketing people is exploding.
But before you start putting your job description together, you should be aware of the risks and rewards associated with hiring in-house.
You should also be able to position your in-house hire with an alternative option — hire a digital agency to provide similar services.
Let's break it all down, so you have everything you need to know before you start your quest to improve your digital marketing and the results associated with this big investment.
Before we go too far into this, let's agree that pluses and minuses exist for each of the three options discussed in this article. My job is to uncover both the risks and the rewards to help you make a more informed decision.
Despite owning an agency, I believe that hiring in-house is right in some circumstances, and hiring an agency is right in other circumstances. I'll lay out all of the considerations in an objective way, and you can make the decision that's right for your company.
Advantages Of Hiring An In-House Digital Team
Control And Responsiveness – This is one of the biggest advantages of hiring your own team. They work for your company all day, every day. You don't share them with other clients in the agency. If you want to change their priorities or want something done by the end of the day, you get it when you have an internal team.
Some agencies can come close. We have an engagement that provides a dedicated team and offers a similar experience to how an internal team would respond, but most fractional teams will never be as responsive as your own internal team. I'm not talking about responding to an email; I mean being able to adjust a delivery schedule with no notice.
Industry And Company Knowledge – When you have your own team, that team is intimate with you, your company and your industry. Even agencies that specialize in an industry vertical can't possibly understand your company like an internal team would. The culture, politics, processes, priorities, people and more – there is no way to match it.
This alone is one of the main reasons people move from agencies to internal teams. They feel strongly about going deep on their own requirements, priorities and initiatives.
Ability To Iterate And Move Quickly – This is big, too. There is a belief that internal teams can move faster by iterating more and adjusting as needed. Agencies or outside teams have other conflicting priorities and other clients, so while they'd like to move fast, they can't always move as fast as you'd like.
Almost every agency delivers a fractional team to clients. Four to six clients (and sometimes more) share that team. There are conflicts, competing priorities and challenges sequencing all that work and all that attention. Internal teams don't face those challenges. Yes, priorities have to be set and they can change, but with only one client you get the pace you require.
Disadvantages Of Hiring An In-House Digital Team
I'll preface this section by noting these disadvantages are typically overshadowed by the advantages. By uncovering them, you should have a better perspective to make your own decisions on what's right for you.
Limited Experiences – When I started Square 2, I was an experienced marketer with five previous positions. Even though I had 15 years of experience, it was with only five companies. That would be like a doctor having treated only five patients. Yes, I was intimate and experienced with those five companies, but that was it.
Today, I've worked with hundreds of companies, and so has the team at Square 2. Even the most experienced in-house marketers will only have limited experiences. This isn't bad, it's just a reality. The more experiences you have with different marketing and sales-related scenarios, the better you get at figuring out how to fix issues and solve challenges.
Similarly, a doctor who has treated thousands of patients is going to be better than a doctor who has treated just 10 patients.
Your business is going to benefit from working with people who have the background and ability to quickly pull from vast experiences and provide insight, advice and guidance that only comes from a wide variety of practical experiences.
Cost – There is a misconception that in-house marketing teams are cheaper than hiring an agency. That only looks accurate on the surface. When you look at all the costs associated with running a comprehensive marketing effort, it's almost always cheaper to use an agency than hire in-house people.
Here's a quick illustration: Let's say your agency is charging you $10,000 a month for 12 months, and that includes copy, design, web development, analytics, ongoing optimization email campaigns and more. Could you duplicate that entire package for $120,000 in a single hire?
Most mid-level digital marketers today are getting between $70,000 and $90,000 annually. But they would be hard-pressed to do all of that work, nor would they likely have the skills to do the specialized work like web development, design and copywriting.
That means you now need a designer, copywriter and web developer, or you need contractors to fill in those roles part time. Regardless, it's an additional expense estimated at roughly $2,000 to $4,000 per month at the low end, adding another $48,000 to your annual cost. This brings your in-house team cost to almost $140,000 for the year in salary alone.
Remember, when considering internal team members, you need to include benefits, taxes, equipment, travel expenses, training and other costs associated with new hires. Plus, you have costs associated with running specialized programs like paid social and paid search, as well as possible technology support for HubSpot or Salesforce.
The costs add up quickly. Yes, you have those resources, and they're at your beck and call. But it will cost you more to have an internal team than to work with an agency.
Attrition – There is a line of thinking that in-house teams are more stable. There will be less turnover on your marketing team because you control the culture, core values and team experience. All true. But today, digital marketers are in high demand. The average tenure is 18 months. Younger digital marketers in particular are looking to move up every couple of years.
One of our clients was moving their program in-house, and after they hired their second in-house digital marketer, their first one resigned. They ended up keeping the program with us.
Just recognize that hiring in-house has its own set of challenges, and attrition will be one of them, especially when it comes to people with digital marketing and marketing technology expertise.

Creating A Hybrid
We've been working with companies of all shapes and sizes in all industries with all types of internal teams for over 18 years. Some of the best engagements happen when we marry our team with our client's internal team. Having a mix of in-house and agency team members is perhaps the best approach to today's marketing and revenue generation challenges.
The mixed approach, using a hybrid of internal and agency people, provides a number of very positive outcomes.
Single Point Of Contact – With an internal team member as the single point of contact for the agency, it's easy to set priorities, get approval and move the work through the cross-functional team quickly. This also means that your internal team and the agency team will both handle some work.
If this approach seems like it might be good for you, consider finding an agency with solid processes for managing work. Agile is one way agencies work with clients to make collaboration and prioritization just part of the standard day.
Leveraging Expertise – You might have a content marketing resource and a website resource in-house. Working with an agency that brings paid search, social, paid social and conversion optimization, plus a technical resource for your marketing automation or CRM, might be the perfect marriage of expertise across both teams.
Now you're optimizing your investment in your own team and your investment in the agency team. Both teams are splitting up the work based on expertise and working together in a best-of-both-worlds scenario.
Oversight, Advisory And Guidance – One of the best ways to work with an agency and your internal team is to lean on the agency for their expertise. Let the agency guide you around what makes the most sense for your program, your team and your work based on your stated goals and expected business outcomes.
For example, if you want to generate more leads, the agency should be working aggressively with you to drive more visitors to your website and to convert as many of those visitors into leads and ultimately new sales opportunities.
There should be strategic conversations around how to optimize current performance, run experiments to uncover insights and plan campaigns that drive leads.
Your team can handle some of the execution. Perhaps some of the execution lands with the agency, but the agency should be able to help you prioritize work, deploy best practices and plan for upcoming campaigns based on data and its own extensive experiences with other clients like you.
You should have picked up that the decision to hire an in-house marketing team or use an outside agency isn't as black and white as it might have been a few years ago.
The work we do today for clients is much more technical and specialized. Many clients handle the more traditional work like email campaigns, content creation and social media posting, leaving the heavy lifting associated with technology, optimization, campaign design and program performance to us.
In many cases, it's the perfect marriage, and our clients' internal teams learn a lot from working with us on areas that might be new to them. Like all good marriages, it works best when there is mutual respect and strong communication. We have a lot of good marriages with our clients.
Square 2 — Building The Agency You'll LOVE!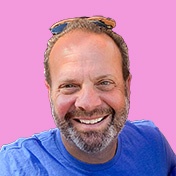 Mike Lieberman, CEO and Chief Revenue Scientist
Mike is the CEO and Chief Revenue Scientist at Square 2. He is passionate about helping people turn their ordinary businesses into businesses people talk about. For more than 25 years, Mike has been working hand-in-hand with CEOs and marketing and sales executives to help them create strategic revenue growth plans, compelling marketing strategies and remarkable sales processes that shorten the sales cycle and increase close rates.