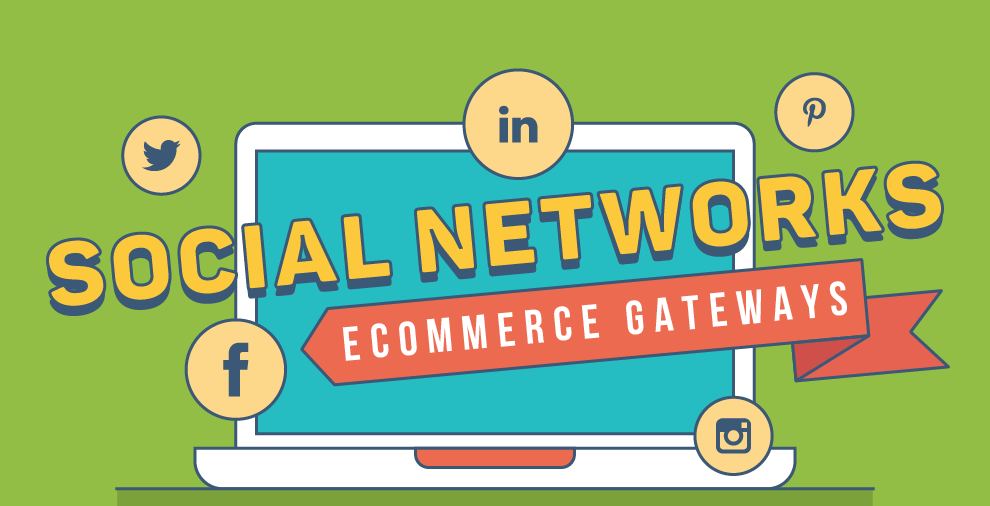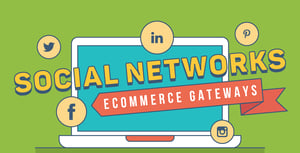 The way we shop has changed. We're no longer limited to store browsing or online shopping—we can click through a brand's Instagram and easily purchase that shirt featured in a post. Social media propels growth, and it's had a big impact on e-commerce.
As such an inseparable part of our lives, combining social media and web shopping just makes sense, making it an important and effective strategy for businesses to implement. Here's why.
Impressive Customer Service
Businesses are always working towards improving relationships with customers, and social media provides a better way to do this. Companies can improve the way they fulfill customers' needs through a transactional web presence. This helps you better engage with your customers and market.
Immediacy is a big feature in social media, providing instant access to what you're doing. Social media gives you the instant ability as a business to quickly respond to positive customer queries, while simultaneously making it easier to see and respond to those unpleasant comments. This gives you get an immediate reaction to help your customers, and you can develop a full-blown strategy to respond through these platforms.
When everyone's already using these sites, it makes sense to respond and reach customers this way. Consumers will love that you've taken this approach to engage with the brand.
Creating Community
Your clients and customers are more than just that—they're part of your community. Your clients have found something in your brand they relate to. This is why they like you.
You want to grow that community in addition to building loyalty within it. Strategize how you can increase your followers and ensure each of your posts is even more effective and engaging. Offer fun, surprising, and useful content that your audience relates to. Initiate conversations, whether it's by commenting on the post or tagging a friend.
Social media helps your brand gain trust and build credibility. Think of your social profile as your storefront. Consistently post engaging content to grow your business and keep the community that loves everything you do.
Better Understand Your Customers
It's hard to get customers to buy from you if you don't know who your customers are. Whether you use surveys or questionnaires, develop a social media strategy that allows your business to better understand the people you're trying to reach. Social media makes it easier to find out what your customers' needs are. Use this information to tailor your brand to them.
Many people say social media helps them decide what to buy. If your audience looks to social networks when shopping, it makes sense to get to know them through these networks as much as possible. Targeting what your audience likes will make them more interested in buying from you. But this isn't a one-way street—followers often reach out to brands through social media. This a conversation you want to have.
Influence Buying Decisions
We just said how customers agree social media is an influencing factor in their buying decisions. If your profile lacks content—or you aren't even on the platform—you're on an uphill battle when it comes to convincing your audience to buy from you. You need compelling content for every stage of the buyer journey.
In the digital age, you have to go online. Social media influences brand reputation, so much so that it impacts the buying decision. A great social media presence is necessary for tangible e-commerce results.
Stronger Brand Perception
An active social media presence enhances how people view your brand. Post positive customer reviews, feedback, and testimonials to boost e-commerce conversion. Make it a part of your strategy to include product reviews and user-generated content. This gold-mine tactic is one customers highly appreciate, because they recognize themselves in the content. Social networks act as a gateway to online shopping, accentuating the best and brightest of your brand.
People are already talking about you. Social media puts you in control of your brand's narrative. Use this to your advantage to paint the full picture. When your audience sees a supportive response, they're encouraged to find out more about you. Customers value credibility and this builds healthy relationships.
It's about More Than Selling
If the sole purpose of your social presence is to sell, your followers and customers will see through this quickly. Social media is more than a portal to e-commerce. You want to engage with customers on another level, one that isn't just about buying.
People use Instagram, Pinterest, and other platforms for curiosity and a social touch. Share your brand, its interest, and relatable content that's in tune with your customers. Consider social media beyond its selling potential: It's an additional way to engage with your audience and a tool to play up the best material that shows off your brand. You don't have to do it all solo either—curation is incredibly helpful.
You're building a connection with customers, and you want to foster a healthy relationship with them. Don't be active only when you're trying to sell.
Platform Purchasing Techniques
Using a variety of networks is important because each one is created with different end goals. Maximize your outreach potential and get the most out of each platform. Not only can it ease the sales process and allow more effective interaction with customers, using each platform allows you to tweak your strategies and complete sales in multiple ways.
Facebook, for example, includes built-in tools for event promotions and is great for highly targeted advertising. Instagram is largely considered the millennial go-to, with its compelling calls-to-action and high-quality visual content. Each platform has its own benefits that empower your customers to buy.
Take advantage of the features within each social network, such hashtags, live video, sign-up buttons, and contests. A big part of social media involves following trends, and these details help increase your business visibility.
Promotions and Discounts
Social media is a key platform for posting discounts and new content, and both tactics are big benefits for e-commerce users. Create a strategy that addresses the purpose of your promotion and your end goal.
Growing sales, clearing old inventory, and rewarding customers with incentives are just a few considerations, and your loyal followers will be looking to your social media accounts for these. Social media provides new means of exclusivity.
Bring your flash sales, vouchers, and limited discounts to different platforms. You'll quickly find how engaged, interested, and loyal your audience is.
Expanding Influence
Use social media to attract prospects. Strategically place your digital footprint on networks that will continue to build your presence. Combining the above factors, such as fostering community, engaging with the audience, and exuding great customer service, make your business better known. You're more likely to spread your brand to a wider range of people.
Social shopping creates a massive e-commerce opportunity, and social shoppers are everywhere. You want to raise your brand's visibility, and social media presents a chance to do so.
Customers follow you for promotion, feedback, customer service, and entertainment. They're also more likely to make a purchase based on social media referrals. The right strategy gives you wider influence to reach more people. Use this to your advantage and make a long-lasting impression.
Share this infographic on your site: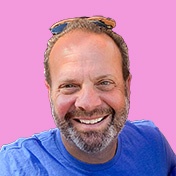 Mike Lieberman, CEO and Chief Revenue Scientist
Mike is the CEO and Chief Revenue Scientist at Square 2. He is passionate about helping people turn their ordinary businesses into businesses people talk about. For more than 25 years, Mike has been working hand-in-hand with CEOs and marketing and sales executives to help them create strategic revenue growth plans, compelling marketing strategies and remarkable sales processes that shorten the sales cycle and increase close rates.