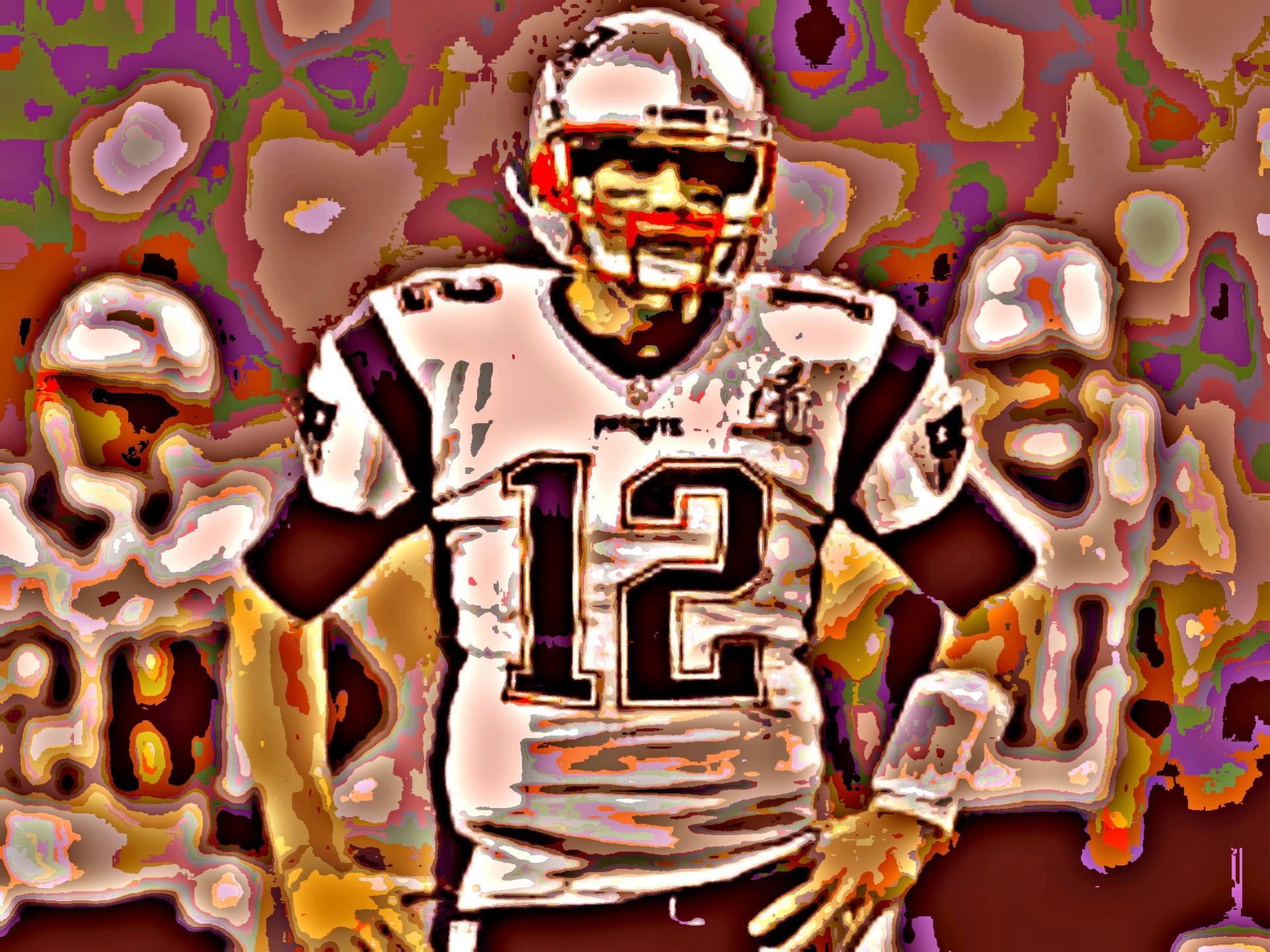 Today, Exceeding Lead Generation And Revenue Goals Feels About As Hard As Winning Six Super Bowls
Let me start by saying that I'm not a Patriots fan. Watching the Eagles beat the Patriots in the Super Bowl was one of the highlights of my fandom.
But I appreciate people who do remarkable things. The NFL is one of the most competitive sports leagues on the planet, and the New England Patriots are consistently one of the best teams in the league.
How do they do it? Generating leads and beating revenue goals is also one of the hardest aspects of business, and it's getting harder every single day. Perhaps there are some lessons to be learned from the Patriots' playbook.
Here are some insights into how Bill Belichick and the New England Patriots consistently win year in and year out.
Belichick is the head coach of the New England Patriots. As Wikipedia outlines:
He exercises extensive authority over the Patriots' football operations, effectively making him the team's general manager as well. He holds numerous coaching records, including winning a record six Super Bowls as the head coach of the New England Patriots, and two more as defensive coordinator for the New York Giants. He is widely considered to be one of the greatest coaches in NFL history by current and former players, his peers, and the press.
Since 2001, his teams have finished first in their division 16 times in 18 years. No other coach has even come close to this accomplishment.
This team has done something every other coach and quarterback aspire to do. What is their secret? How do they do it year after year? Why can't other teams simply replicate their approach? And what can we learn that can help us be equally successful in our drive to grow revenue for our companies?
I've done some research for this article, and it's very clear that one of the main reasons the Patriots win year after year is there is no one like Belichick. He is a unique individual.
But the real answer appears to be that they do everything well. They game-plan better than anyone else, they draft better, they manage their roster better, they scout better and they manage their players better. "They find tiny edges in nearly every facet of the game and then stack those edges on top of one another to gain a considerable advantage," according to an article in The Ringer.
When I hear this, I immediately think about what goes into building a Revenue Generation Machine for your company. You need your strategy, you need the right set of tactics, you need analytics to provide data for decision-making and you need technology to make execution efficient.
Then you need to find the edges in nearly every facet of your program and optimize those edges. And this is important — you are never done and you should never be satisfied, because there is always more to do.
Even worse, the rules keep changing, which is similar to the NFL. One note about Belichick is that he and his coaching staff understand the rules better than any other team, especially when rules change. They meet with the officials, so they are crystal clear on how to optimize their position every single game.
I see a lot of parallels between winning in the NFL and winning in the lead generation and revenue growth game. Let's get into it.
Clear And Focused Leadership
You read about it all the time. The Patriots traded away a top player, they passed on a big-time free agent and they took a chance on a troubled superstar.
For example, in April 2007, the Oakland Raiders trade Randy Moss to the Patriots for a fourth-round pick. The Patriots went to the Super Bowl that year.
The Patriots Way is a real thing. They have a clear and focused set of leadership principles that they never waver on. You don't miss meetings or practices. You come prepared to do your job day in and day out, or you're not going to be on the team.
They don't change every year. They don't change their minds in the middle of the quarter. They don't pivot. Their leaders are on the same page, and they have been on that same page for a long time. The results speak for themselves. They play the long game. Their game plans change week to week, but their overall strategy and approach to winning never changes.
Belichick took over as the Patriots' head coach in 2000 and they went 5-11 that year. That's the only losing season of his career in New England. Do you think he did anything different that year? What he did was install the system that allowed the team to have a winning record for the past 18 seasons.
Then he stuck to that system religiously. Every article, every interview and every commentary from players identifies that he is committed to doing things his way — no exceptions. It is rare to see this kind of leadership in business, and the results speak for themselves.
When it comes to lead generation and revenue growth, you need a similar approach. Marketing is not optional. You can't do it for a few months and then take a break. You can't cut it in a recession. This would be like Belichick saying, "Our draft last year was good, so this year we don't have to pay attention to it."
The same holds true for sales and for customer service. These are parts of your business that need leadership, focus and attention day in and day out.
You can't say your sales process is fine and you just need more leads when you have a 20% close rate on submitted proposals. Unless you have a 90% close rate on proposals, there are improvements to be made.
You can't say your customer service is fine if you don't get a positive review from nine out of 10 customers. If you're not asking for reviews, you're flying blind. It would be better to have a negative review problem than to not have any reviews, because at least you'd know what to work on to fix your service failures.
A Relentless Desire To Improve
As an article from The Washington Post explains:
The Patriots' methods to a large extent remain in a lock box, thanks to Belichick's secretive nature: He refused to practice outdoors one week because the field was surrounded by "20-story skyscrapers" that he said offered too good a view.
But some things can be gathered from former Patriots or favored broadcasters who have been inside the operation.
What emerges is a portrait of a team that simply practices at a more extreme cadence than others and is zealous at even the most minor-seeming tasks.
The Patriots personify an old quote from former Miami Dolphins coach Don Shula, who once was asked, "Why don't you overlook a little mistake?"
Shula answered, "What's a little mistake?"
When you think about what goes into winning a football game in the NFL, the details that require attention are in the millions. It's not just offense, defense and special teams. It's not just coaching and the front office. It's not just blocking and tackling or personnel packages.
Every play has multiple moving parts (roughly six to 10 different elements for every player to understand and execute on) for 11 players.
A typical NFL game has around 60 plays. That's over 6,000 "things" that have to go right more times than not to have a successful outcome (a win).
If even one of those "things" goes wrong, the play won't work, and if enough of those "things" go wrong, the team will lose.
The Patriots are excellent at making sure those "things" go right many more times than their competitors.
Generating leads and closing new customers is similar. There are so many "things" that prospects are encountering in their buyer journey with your company. You have to identity, control and refine all of them to build a Revenue Generation Machine that works. You need to have data on each of those individual executional items, and you need to work day in and day out to refine your performance around each of them.
Here is one small example: Do you have chat on your website? You need to have chat. Once you have it, you have to make sure the dialogue is engaging. You have to make sure the right scripts launch on the right sites.
You have to make sure people are monitoring it and responding to questions quickly and effectively. You have to use the bot technology when no one is available without annoying, disappointing or sending your visitor away unserved.
You have to track the interactions, the conversions and the sales opportunities. You have to match the voice to your company's brand, and you have to make sure your chat technology is the right one for your company.
All of this work for just one small feature of your website and one smaller feature of your entire marketing and sales effort. Sounds like the way Belichick and the Patriots would approach chat, right?
Game Planning
The Patriots are known for their game planning. They don't attack the season with a general game plan that gets tweaked each week based on the opponent. They literally create an entirely new set of plays for the entire team (offense, defense and special teams) every single week.
Those plays are based on the strengths and weaknesses of their opponents. Typically, they're looking at the opposition's strengths and working to take those away. Whatever it takes, they practice their new game plan every week. This prevents their opponent from preparing, because what they see will be nothing like what they've seen on film from previous weeks.
Just another example of the extra effort the Patriots produce to stay ahead of the rest of the league.
How do you game-plan to stay ahead of your competitors?
It should be very similar. If you're big and your smaller competitors are telling everyone you're too big to deliver high-end customer service, you have to come up with a way to demonstrate how that is inaccurate. Notice that I didn't say tell everyone. That's not good enough. You have to make sure you're providing better service than your smaller competitors.
If you're small and your competitors are saying you're too small to provide great service, you have to turn that into an advantage as well. These stories have to become core components in your marketing and sales execution.
You can't look at your website and say it's pretty good. You have to look at it from the perspective of your potential customers and then make sure it's far superior to all of your competitors' websites in every way, including the experience it delivers when people interact with it.
You have to pay attention to every aspect of that website. This includes the messaging, the educational offers, the pages, the site's ability to rank highly on Google, the emotional response the site delivers and the variety of educational assets like video, podcasts or on-demand webinars. The details matter if you want to win.
Hiring The Smartest Players (People)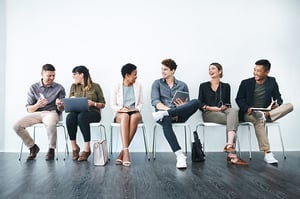 Game planning, paying attention to the details, refining every aspect, practicing hard and expecting the highest level of performance from your people all means you need a commitment to hiring the best and the brightest.
Whether these people work in-house or you have outside resources like an agency, the cheapest, the closest and the nicest are not the attributes that will get you to win. You need the smartest.
As an article in The Ringer explains: Jim Nagy, an NFL scout for 18 years, notes, "The Patriots look for just two things in players, intelligence and positional flexibility." Nagy went on to say, "Scouting for intelligence ensures the Patriots can continue their elite game planning, in which they come up with an entirely new plan each weak because their smartest players can adjust to it."
If you surround yourself with smart people, you'll have more great ideas, more creativity, more understanding of the underlying issues and more capabilities to solve for those challenges.
This is especially challenging in marketing and sales. Internal teams generally have limited experiences. Even the most senior people have been with a handful of companies. Agencies have worked with hundreds of companies, have a deeper and wider set of experiences and have seen more creative solutions to the challenges you might be dealing with.
Today's marketing and sales challenges don't get solved "out of the box." There are very few blog articles you can read, videos you can watch or conferences you can attend that will unveil the secret to your revenue success. Instead, the solution is buried in testing, trials, upgrades and the 10,000 hours of experience that top-notch people can apply to your specific set of issues.
It's almost as hard as a doctor diagnosing a rare disease. If you haven't seen it before, it's very hard to recognize and even harder to create the treatment plan to cure the patient. Experiences and intelligence should be the top requirements as you build your in-house team or look for an agency partner.
Strategy, Tactics, Analytics And Technology
When it comes to revenue growth, four big areas need your attention, just as the Patriots are remarkable at handling the draft, game planning, optimizing their roster and staying focused on their methodology.
You have to be equally excellent at setting the strategy, selecting and optimizing the tactics, using the analytics to uncover insights, and leveraging technology to make what can be complex easier.
Strategy includes coming up with a disruptive, compelling and emotional message that moves people to act. It involves ensuring that your company is remarkable enough to get people talking and sustaining that edge over time.
Just like the Patriots are constantly innovating how they execute.
From The Ringer: Dan Hatman, a former NFL scout who founded the Scouting Academy, said the Patriots are one of the rare teams who do not subscribe to one of the two scouting services that pool information about prospects for NFL teams.
This means, typically, that the Patriots are scouting much earlier than other teams to get all the information they need, which, he said, allows them to more quickly get a handle on what the next year's class will look like.
"It allows them to play the market better, and they do play the draft like a market," Hatman said. "They find an edge in everything because they set the market. They don't react to it. If you focused on the Patriots one year and said, 'We're going to run 11 personnel,' or 'We're going to run 12 personnel,' or, power-run, everyone will catch up to that, and the Patriots will go somewhere else.
"It's a cat-and-mouse game. They set the terms of the game, and everyone else starts playing by those terms."
Twelve years ago, it was the slot receiver; seven years ago, it was the athletic tight end; this season, it might be how they use their running backs. Teams will view the Patriots with envy but, as we know, they won't learn how to be the Patriots. No one, apparently, can.
When it comes to tactics, you have to select the right tactics and deploy them in the correct way to produce the desired results. Today, hundreds of tactics exist. It's not about email or social media. It's not about whether to do paid social ads or paid Google ads. It's not about video or podcasting.
The answer is yes to all of it. If you want to drive leads, close more new customers and grow your company, you have to use all of the tools at your disposal.
The real question is this: In what order do you use the tools? How do you orchestrate all of this together to create an experience for your prospects, and how do you measure the performance of each not to produce an ROI calculation but to benchmark and then optimize for improved performance?
Just like Belichick runs a new game plan every week, you need to think about a new and optimized game plan every single month.
Analytics and technology are everywhere in sports. They're everywhere in marketing, sales and customer service. They're critical to growing revenue. The days when the loudest voice or the person with the biggest title ruled are over. Today, data (if used properly) helps us uncover the insights and then informs our action plan.

Today, Belichick uses iPads with players to script out plays instead of drawing them on a whiteboard. Why? He keeps copies of all the iterations, so that the players can see the variations on each play. This keeps the players all on the same page and allows the Patriots to install new and comprehensive playbooks each week.
It's going to sound cliché, but it takes a commitment to winning. You see the amount of extra work the Patriots, their players and their staff put in every day, week, month and season.
If you want to exceed your revenue goals, you're going to need an equally comprehensive commitment to doing it differently. You have to put in the hours, invest the money, hire the experts and stay laser-focused on what you know needs to be done to produce the winning results.
Square 2 — Building The Agency You'll LOVE!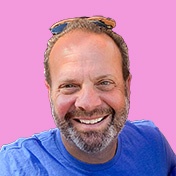 Mike Lieberman, CEO and Chief Revenue Scientist
Mike is the CEO and Chief Revenue Scientist at Square 2. He is passionate about helping people turn their ordinary businesses into businesses people talk about. For more than 25 years, Mike has been working hand-in-hand with CEOs and marketing and sales executives to help them create strategic revenue growth plans, compelling marketing strategies and remarkable sales processes that shorten the sales cycle and increase close rates.