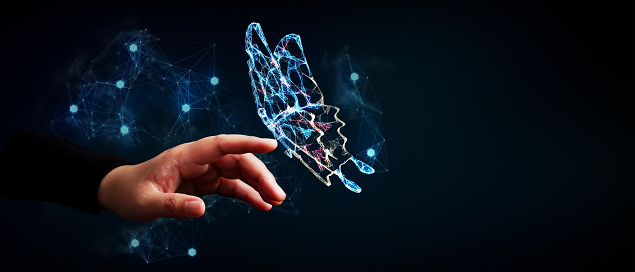 If You're Not Actively Working To Transform Your Business With Digital In Mind, You're Falling Behind
What is digital transformation? It's a phrase almost all of us have heard, especially recently. But what is it exactly? And is it applicable for small to midsize businesses?
Salesforce defines digital transformation as "the process of using digital technologies to create new – or modify existing – business processes, culture and customer experiences to meet changing business and market requirements."
That's a pretty good definition.
There is one more element worth mentioning before we get into the details. Digital transformation should be centered around your customer.
Marc Benioff, chairman and CEO at Salesforce, has said that every digital transformation effort should begin and end with the customer.
The Salesforce article goes on to say that digital transformation should include companies "taking a step back and revisiting everything they do, from internal systems to customer interactions both online and in person. ... [It should include] asking big questions like, 'Can we change our process in a way that will enable better decision-making, game-changing efficiencies and a better customer experience?'"
Of course, this includes the prospect's experience, too.
When it comes to small and midsize businesses (SMBs), digital transformation might be even more important. Here's how CEOs at SMBs should be thinking about what can be achieved by applying these ideas around digital transformation.
First, here's an example that you might be familiar with.
Netflix started out as a mail-order service and ended up disrupting the brick-and-mortar video rental business. While the digital innovations made wide-scale streaming possible, Netflix also gained unprecedented insight into the viewing habits and preferences of their customers. Today they use data to inform everything, from the design of their interface to the development of first-run shows and movies from their production studios.
What started out small is now huge, all because Netflix used digital to rethink how they interact with customers.
There are typically three areas of the business where digital transformation can start:
Marketing – How people early in their buyer journey interact with your company.
Sales – How people who are ready to make a purchase decision interact with your company and service.
Customer Service – How your customers interact with your company.
Let's look at all three.

Marketing
Over the past year, marketing has gone through a significant amount of digital transformation. Companies that used to do direct mail are now doing more email. Companies that had brick-and-mortar stores are now managing online e-commerce stores.
Trade shows and conferences have been shuttered due to COVID-19, and now those companies are using virtual shows and more digital marketing with the trade show companies to get access to prospects.
COVID-19 accelerated this transformation, but it has been happening slowly for the past 10 years. Most forms of traditional advertising revenue have been declining for years. TV, print and direct mail are all down, and they have been trending down for years.
As an article in the Hollywood Reporter explains, "U.S. advertising revenue will fall 4.3% this year to $213 billion, or around 17% when excluding political advertising, driven by the novel coronavirus pandemic and the resulting recession, according to the latest forecast from Magna Global."
Companies are appropriately opting for digital marketing campaigns because they are more targeted, more affordable, more efficient and more easily measurable.
If your marketing includes any of the following tactics, it's time to consider switching away from them and moving to digital alternatives:
Conferences and/or trade shows
Direct mail
Print advertising
Radio advertising
TV advertising
Outdoor advertising
Networking
Cold calling (yes, this is a marketing activity, just one done by the sales team)
Even if we get a handle on COVID-19 next year, it's going to take years for these tactics to come back to pre-virus levels, and many experts don't think they will ever return completely.
Instead, your marketing should include these tactics:
Website – You need a killer website designed to create a remarkable experience for your prospects and one that is filled with highly valuable educational content.
Content – Speaking of content, you need a ton of it. Content marketing is a major driver of leads for most digitally focused businesses.
Search – You have to be visible when people are searching for keywords, phrases and questions related to your company, your products and your services.
Paid Search And Paid Social – Consider this your advertising for 2021. You need to be visible on Google through their Ads program and visible to your targeted prospects through paid social on LinkedIn and/or Facebook.
Chat – People on your website want answers, they want attention and they expect it to be instant. Chat gives you the ability to connect with people who are ready to buy in real time, moving them through the sales process quickly.
Video – Many people prefer to watch than to read. Serving up some portion of your content in the form of video is going to help engage prospects and help them understand how you're different faster than any other media.
Account-Based Marketing (ABM) – Instead of waiting for prospects to find you, ABM allows you to go after these targeted people with messages, social outreach, content offers, emails and, yes, a phone call.
Lead Nurturing Campaigns – Once someone converts and becomes a new lead, the marketing is just beginning. How you continue the conversation is everything. You have to pull them through the buyer journey, giving them additional offers that allow them to signal their progression.
Not only do you have to execute a number of campaign tactics like the ones mentioned here, but you have to do it in an orchestrated way. Each one should be working together so that one plus one equals three.
Sales
Every old-school sales organization was turned upside down this year, and the progressive ones have created new sales processes, use new tools and have engaged with prospects in new digital ways.
Digital transformation in sales is accelerating at light speed. When it comes to transformation, we've seen this fall into a few distinct categories.
Upgrades to the sales process are one of the best ways to look at the experience your prospects have with your sales team.
You can't visit people in person, so using Zoom or video conferencing tools is an obvious pivot. But video applications are also allowing salespeople to add video snippets to emails, leverage reference videos to eliminate reference checks and turn written content into video vignettes. All three of these applications create a much richer experience for your sales process.
Artificial intelligence (AI) in the sales process is also becoming common, and highly interactive CRM tools like HubSpot's Sales Hub are making sales reps highly efficient while at the same time allowing them to personalize the sales experience like never before.
What had been one to many is now one to one. The sales process is designed to be highly personalized. People today are getting more and more tuned into these personalized experiences enabled by technology.
Netflix, Amazon, Warby Parker, Trunk Club and SoFi are raising the bar for even small to midsize companies, and those that create these experiences are winning business at a very high rate.
Customer Service
Revenue hides in some unlikely places when it comes to growth. Many companies overlook the revenue opportunities hidden in their current customers.
Just ask yourself this simple question: How many of your customers purchase all of your products or services? The answer to this question is usually pretty low.
A 5% increase in customer retention can increase a company's profitability by more than 25%, according to Bain & Company.
You should also know that the cost to generate revenue from current customers is 60% to 70% lower than the cost to generate that same revenue from new customers.
Transforming the customer experience is similar to how you'll transform the prospect experience.
If you have a team of customer service reps, arming them with the new tools you're considering for sales might work. Targeting some of your marketing budget for current customers is also smart.
But don't start with promotions. Instead, start with stories. Showing your customers how people are benefiting and finding value from new products or services is the best way to get their attention.
Make this outreach highly personal. Consider what they currently purchase and what other customers like them are adding to their purchase history. Just like Amazon shows you what other people purchased, you can do something similar.
Our John Deere distributor client now uses email to introduce product add-ons, service recommendations and new product releases for clients based solely on their purchase history.
This highly personalized email approach has driven increases in service revenue and add-on product revenue. This approach also was successful at bringing people back into the store locations, too. Obviously, COVID-19 has made this part of the program more challenging, but once in-person shopping is back, this will work even better.
As with marketing and sales, the key here is understanding exactly what your customers want and need to get a remarkable experience with your company. Define these use cases, then use digital tools to create this exact experience.
Looking at the prospect and customer experience from a 360-degree perspective is an excellent way to start any type of digital transformation project. In some cases, small upgrades can make a big difference in how people feel about your company.
Square 2 — Building The Agency You'll LOVE!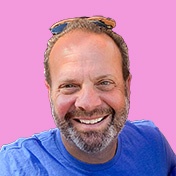 Mike Lieberman, CEO and Chief Revenue Scientist
Mike is the CEO and Chief Revenue Scientist at Square 2. He is passionate about helping people turn their ordinary businesses into businesses people talk about. For more than 25 years, Mike has been working hand-in-hand with CEOs and marketing and sales executives to help them create strategic revenue growth plans, compelling marketing strategies and remarkable sales processes that shorten the sales cycle and increase close rates.