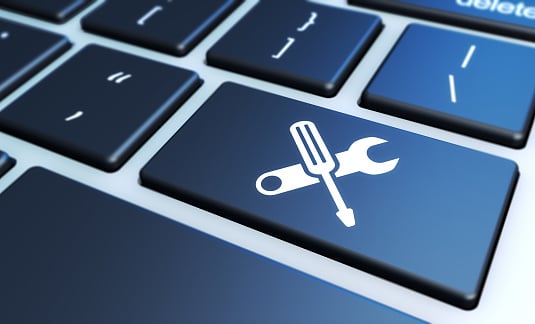 Data, Migrations, Integrations And Technical Setup For HubSpot Need Specialized Skills
You bought HubSpot. You were excited by its new custom objects feature and its ability to do almost anything. What you might not have realized is this makes the setup, configuration and technical side of HubSpot more complex.
Now you're a few months into your subscription and it's not working as expected, you're not getting full value, sales reps are wondering why they should use it and your marketing team is frustrated.
It's a common situation, but don't worry, it's one that can be resolved.
Your first move should be to get expert help. Hire someone, use a contractor or bring in an experienced agency team.
Here's how to make sure you bring in the right resource to quickly move you from what might feel like chaos to calm and order.
Always Start With Data
We've heard all kinds of stories from clients regarding their data:
"We have 10,000 contacts, but only about 1,000 are actually good quality contacts."
"We aren't sure about what's in there. We've purchased lists, uploaded files and had our team entering data for the past few months."
"Our lists are in pretty bad shape. We haven't paid much attention to quality in over a year."
If any of this sounds remotely familiar, no worries. But that doesn't mean you won't need to plan on giving your data some attention before starting any technical projects. As you know, garbage in, garbage out. When it comes to data, quality is everything.
You should plan on any technical project starting with a complete review and audit of your current data. This includes quality, accuracy and completeness of the data in your CRM or marketing automation system. This also includes reviewing your segmentation, list structures and, if you're using any outside data sources, a review of those feeds as well.
If you are migrating from one platform to another, or integrating one platform with another, there are additional data requirements. What will be moving from one system to the next? Those fields have to be mapped. How often will the data by synced? It's important to cover ALL your data requirements before you start moving things around.
When you're done, you should have a data strategy based on your revenue (marketing and sales) objectives. The data strategy would include how to append, clean and maintain accurate data, how to segment your data and how to organize, manage and rotate lists as needed.
Look For A Defined, Proven And Tested Process
Having installed hundreds of HubSpot portals, you learn one lesson early in that journey: Every client is different, even if those differences are subtle. But that doesn't mean you have to start from scratch with your installation, migration or integration project.
You should be looking for a partner that can bring a proven methodology to your project. Their methodology should be based on the experiences and lessons learned from previous projects. It should include the ability to adjust, adapt or modify the process based on your specific needs.
For example, our process uses a series of workshops to collect your requirements. In those workshops, we're not only asking what you need but talking about your use cases and how we can suggest your technology be set up to work exactly the way you need the system to work.
One of the outcomes from these workshops is what we refer to as "the instruction manual" for your project. This gives the technical team the exact set of detailed instructions to do their work.
This also gives our QA team the same set of instructions that they'll use to test your configuration after it's built. This ensures workflows work, scoring is accurate, data is correct and everything works as designed.
This closed-loop process is important for quick delivery and to prevent late-stage project holdups, like the back and forth associated with fixing broken processes and frustration when reps or marketing folks start using the software.
Understand The Steps
I think it's critical to understand ALL the steps associated with your project. It's possible that your HubSpot rep might not be deep in technical understanding, so when you purchased the software, the detailed work to get HubSpot connected to Salesforce or Pipedrive wasn't discussed or reviewed in detail.
It's not HubSpot's fault. They don't do this kind of work, but it's important for you to know what will need to be done, how long it will take, who needs to be involved from your team and what the investment could be.
You should be able to get a crystal-clear plan on the next steps and how long each step will take. For example, we start with data, but not everyone takes that approach.
Also, we can accelerate the project and, in some instances, get months of work done in just a week or so. The steps are the same, but because we use a dedicated team, we get more done faster and we get to know you and your instance faster, too.
By explaining and providing transparency into the steps, you should have a clear way to keep track of your project and recognize the major milestones along the way.
This is especially important if you run into unexpected challenges. Then you can reset expectations and timelines accordingly and keep making progress even if you have detours and unexpected delays.
Define Roles For Your Team And Your HubSpot Technical Team
We've done so many of these projects that sometimes the roles can seem to be apparent, but without clear discussions and detailed descriptions you might run into some challenges.
"I thought your team was doing that." "No one was assigned to do that because clients typically do that." You don't want to hear these phrases in your meetings.
I also heard from a client that the previous partner asked them to document ALL of their workflows. That's fine, but if that's going to be a task, everyone should be clear about their roles and assignments up front.
In addition to assignments, you should also be aware of the expectations around time. How much time will you need to dedicate to the project? How much time will your team need to dedicate?
In most scenarios, our clients have other responsibilities that require their time. These commitments should be identified up front and planned for. Everyone should be on the same page before you get started with meetings, rhythms around approvals and time commitments.
Scope (And Why It's Not Everything)
Since these projects are complicated, almost everyone attempts to mitigate the risk by creating a defined scope that everyone agrees to up front. There is one big problem with that: It's not the best way to manage these projects.
Scope changes in almost every scenario, and that's good. We often recommend ideas that change scope. Our clients often have good reasons to want to change the scope, and those are positive too.
You should be looking for a process that allows scope to change in a constructive way. Often, we take an Agile approach to our projects. We get a quick MVP (minimum viable product) set up and then see how a limited number of people use it. This uncovers use cases that we might have missed during the initial planning stage of the project.
By working like this, we have time allocated to make changes to the setup based on live feedback and user comments. Once the user experience is locked down and QA'd, rollout to the broader team is much more successful.
Experience Is Critically Important
You always want the most experienced doctor, attorney or accountant to help you. You never ask for the cheapest doctor when you need surgery. You want people with experience, so that when they get the curveball, they've seen it before and they can pivot to handle the challenge.
You should take the same approach with your HubSpot technical work. You want to pay up to get experience, process, methodology and top talent. You don't want to have to do this project twice when you can get it right the first time.
Look beyond the agency, firm or partner you're considering to help you with this technical work. Dig into the people who will be working on your project. How many installations have they done? How many migrations? How many integrations? What were some of the more challenging projects? How did they handle the challenges? What were some of the creative solutions they came up with for a few of the especially challenging situations?
These questions will uncover if the people you'll be working with have the required technical know-how. Also, don't be turned off if someone refers you to more technical team members. It's OK for someone to say, "I don't know the answer to that question, but Gabe does. Let me get in touch with him and get you answers." That response is better than someone trying to dance around your question.
These projects are complicated. Most companies have highly specific requirements that need to be taken into consideration. This makes almost every migration, integration or technical setup unique. If your internal IT team is going to take this on, they should be prepared to handle it. If you're planning on using a partner to help, you should be prepared to find the best partner for your project.
Square 2 — Building The Agency You'll LOVE!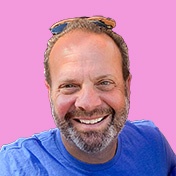 Mike Lieberman, CEO and Chief Revenue Scientist
Mike is the CEO and Chief Revenue Scientist at Square 2. He is passionate about helping people turn their ordinary businesses into businesses people talk about. For more than 25 years, Mike has been working hand-in-hand with CEOs and marketing and sales executives to help them create strategic revenue growth plans, compelling marketing strategies and remarkable sales processes that shorten the sales cycle and increase close rates.