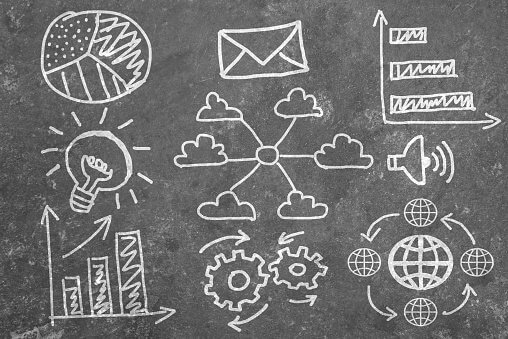 Achieve Your Goals With Repeatable Processes And The Right Technology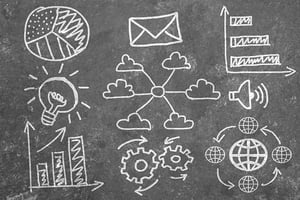 Marketing is made up of many, many facets, from strategy to creative to execution and everything in between. Your team members put their blood, sweat and tears into creating content strategies, writing brilliant ad copy and creating stellar brand videos.
However, none of this work matters if you're unable to operationally manage all facets efficiently, track your efforts to results and make data-based decisions to improve.
That's where marketing ops comes in.
What Is Marketing Operations?
Marketing operations is the glue that ties all marketing facets together, creates efficient processes and optimizes end-to-end results. At its core, it's the process-driven and data-driven framework that supports marketing strategy and execution. And where would anyone be without a solid framework?
Yet when most people think of marketing operations, they immediately jump to technology. But marketing and sales technology is only as good as the processes supporting it.
The role of marketing operations in an organization should include the following five tasks:
Planning
Process
Data
Technology
Analytics
Most of the pains marketing ops solves are internal. It helps to make other areas of marketing much easier.
By making sure the right processes, technology and measurements are in place, the department can help campaign teams execute on programs in a much more efficient manner. Strategy teams can also make decisions based on valid data.
Why You Need Marketing Operations
Employing marketing ops helps your business improve:
Organization: Marketing ops makes sure marketing programs are executed according to your processes.
Efficiency: Organizing marketing around processes and using the right technology makes organizations more efficient, which can save both time and money.
Visibility: Making sure marketing decisions are based on data and that the entire organization has visibility into the impact of marketing is the key to turning marketing from a cost center to a revenue generator.
Repeatability: It's marketing ops' job to find repeatable processes and programs that are both more efficient and effective.
Marketing ops is also critical in driving bottom-line growth. Unfortunately, many organizations struggle to build marketing operations. That's why more marketing directors are now partnering with agencies that excel at marketing operations in an effort to scale and grow.
Here are four reasons why marketing ops is essential to your growth strategy.
Reason #1: Alignment
It's a bold move to realign your company around the customer journey, and it won't happen overnight. You'll need to adjust your processes, your decision-making and everything in between.
An organization that is aligned around the customer journey needs marketing operations.
Marketing operations acts as the hub where the people, processes, metrics and goals are aligned to the customer experience and results.
First, you need to audit your customer experience. Marketing ops can offer the insights needed to understand which parts of your current customer experience are effective and which need to change. You can generate the data you need to determine where you're failing, so you can test and execute on new ideas to improve the journey.
None of this could happen if you didn't have the data, technology and analytics available through marketing operations.
What's more, marketing ops must then be involved to plan new processes to improve alignment around the customer journey. This may include the implementation of the right technology to create an omnichannel customer experience, automate processes, personalize interactions or coordinate activities. Marketing ops helps to set up and execute campaigns to fully optimize their effectiveness.
Marketing operations is also often a bridge between other areas in the organization and marketing. It helps to define the handoff from marketing to other areas in the business. It also gives areas such as sales and customer support the visibility they need into the marketing efforts and the results that may impact their roles.
As the bridge between marketing and other departments in an organization, marketing ops also enables the collaboration needed from the entire company to shift to a customer-first mindset. Customer-facing departments, including sales and customer service, need to be involved in the alignment to the customer journey, and marketing ops can ensure all key stakeholders collaborate to ensure success.
Reason #2: Empowerment
When done well, marketing ops offers a 15% to 25% improvement in marketing effectiveness.
Much of this improved effectiveness comes from having the right insights into marketing programs. These valuable insights empower companies to quickly and easily make decisions. When teams are empowered and feel confident in results, programs can move quickly and drive more growth.
It isn't enough to make big marketing decisions based on gut feelings.
You need facts.
You need data.
And you need someone to make sense of that data through insights.
Otherwise, you may waste time and money on marketing activities, channels and processes that simply don't work.
This is where marketing ops comes into the picture. Marketing operations professionals have the ability to monitor, track and manage marketing investments and their overall effectiveness. They move beyond basic metrics, deliver insights quickly and use data to identify future opportunities so stakeholders can make more informed decisions that enable growth.
Reason #3: Scalability And Predictability
Marketing operations is the concept of operationalizing marketing to support creativity while at the same time maximizing results. Because marketing operations is critical to optimizing marketing strategy, it should be part of defining the processes by which the marketing strategy is executed and measured.
Marketing ops can identify and build programs, strategies and processes that are repeatable, scalable and even predictable. Without a clear process, technology and the right analytics, it's impossible to see into the future.
The failure to establish effective guidelines, share data across the organization, manage internal capabilities and gain relevant insights can lead to a patchwork of marketing efforts that lead to confusion and stall growth.
Marketing ops is key to creating a cohesive marketing department, with repeatable processes and the right technology, that can predict future success and scale as the organization grows.
Reason #4: Measurable
Growth means many different things to many companies. Sometimes, growth is revenue generation. Sometimes, growth is brand recognition. Other times, growth is ownership of market share.
The key is to both define what growth is in your organization and what you are using to gauge it.
Marketing ops helps to define marketing KPIs and the process by which the KPIs will be measured. The department then sets out to find the right tools and technology to effectively measure marketing return on investment and drive revenue growth.
Marketing operations is central to the measurement and tracking of many growth components such as leads, engagement, interest, conversion, cost of leads, cost of customer acquisition and the channels driving marketing activities. Marketing ops can help you gauge the temperature of future results based on past activities by understanding the baselines of your company.
The Unsexy Nucleus
Sure, marketing ops isn't the sexiest marketing tactic. And that's a big reason why it's been overshadowed.
But we like to think of marketing ops as an everyday hero, helping all departments get along better, do their jobs more effectively and enable growth. It's the nucleus that holds all facets of marketing together, deploys repeatable processes, implements effective technology and empowers marketers with insights.
Marketing is all about helping your company drive more growth, and marketing operations is key to helping you achieve that goal.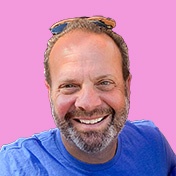 Mike Lieberman, CEO and Chief Revenue Scientist
Mike is the CEO and Chief Revenue Scientist at Square 2. He is passionate about helping people turn their ordinary businesses into businesses people talk about. For more than 25 years, Mike has been working hand-in-hand with CEOs and marketing and sales executives to help them create strategic revenue growth plans, compelling marketing strategies and remarkable sales processes that shorten the sales cycle and increase close rates.