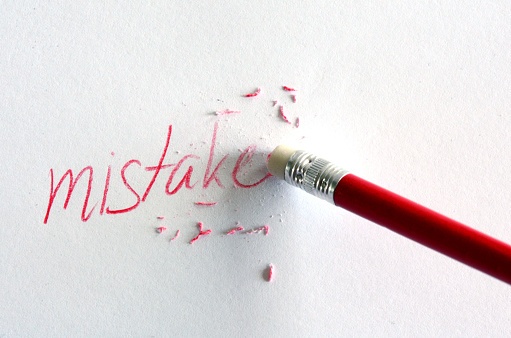 Sales And Marketing Alignment Is Key To Creating The Remarkable Prospect Experience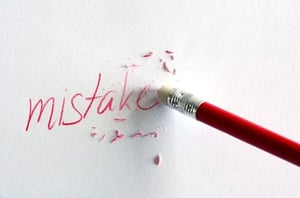 It happens more regularly than it should. Clients hire us to generate leads, and we generate leads, only to realize the sales team is not prepared to handle the inbound leads in an appropriate manner.
Based on what we see at the companies we work with, the sales team's ability to proactively (and strategically) take care of those leads generated by inbound marketing campaigns is usually in horrible shape.
If this is a condition at your company, you can use some clear and easy-to-implement strategies to create an amazing experience for new potential customers.
Create A Sales Process Map
One of the best ways to ensure everything gets executed in the right way is to build an experiential sales process map. Just like a flow chart, game board or roadmap, you must have a visual representation of your full sales process, including every email, phone call, content offer, meeting, follow-up, trial, demo and document provided.
This would include timing and all of the people involved in your sales process. Today's prospects have high expectations around their experiences with your company, and it's going to take a more complex sales process to deliver that experience. Typically, that means more people, more tools and a more orchestrated execution.
The purpose of the sales process map is to make sure that everyone is always on the same page at any time and that your technology (CRM) is configured to support your complex process.
Define An SLA Between Marketing And Sales
Another innovative approach is to build a service-level agreement (SLA) between sales and marketing. This jointly defined set of agreed-on practices helps get sales and marketing on the same page.
An example of this might be sales agreeing on how quickly they'll contact inbound leads. Marketing would agree to producing a certain amount of high-value leads.
In some SLAs, marketing puts a value on every lead. A prospect who downloads a whitepaper might have a low value, such as $5, because they're still far from being a highly qualified sales opportunity. But a lead who requests a conversation with a sales rep might be worth $50, and a targeted account conversion deep into the sales process might be worth $500.
Marketing has to deliver $10,000 in lead value each month, and this gets them focused on those $500-value leads instead of the $5-value leads. Sales then commits to following up in the agreed-upon time frame, using the defined tools, recording all of the relevant information in the CRM and sharing the same qualification criteria for every opportunity.
SLAs are a wonderful way to drive marketing and sales alignment for the benefit of the entire revenue generation effort.

Train The Sales Team
One of the biggest mistakes we see is sales leadership overestimating the preparedness of their sales teams. A lot of companies think their sales teams know what to do with inbound leads, but we see time and time again that they are mistaken.
Let's take that risk out of the equation by making sure training is set up to let sales reps know exactly what to do with leads of all shapes and sizes.
Formal sales team training means everyone knows what to do, when to do it and what's expected of them. It gets all of the questions asked and answered. It draws a line in the sand that says, "This is what we expect from you."
Ongoing training also gives you a platform for any changes, upgrades or adjustments you make as you refine the sales process to create that remarkable experience.
Test The Sales Team
I'm not talking about written tests; I'm talking about practicums. You're going to want to be sure you know exactly what your sales team is doing.
How quickly are they responding to call requests? How responsive are they when prospects ask for information? How closely are reps sticking to the scripts or call guides? Are they using the right emails? Are they personalizing the emails constructively?
There is a lot to monitor, and you want to monitor it in an inconspicuous way. One way is call recording, and another is to spot-check emails through your CRM.
The bottom line is you should be using a CRM that allows you to record and track calls. Your CRM should capture every online communication, and you should be able to see a history of each exchange.
Measure Their Performance With Key Metrics
The last way to make sure your sales team is doing what they should be doing is by setting up a buyer journey dashboard that allows you to track all sales activity proactively and in real time.
We think the sales process aligns with our vision of the buyer journey, starting with the Evaluation Stage, rolling into the Rationalization Stage and wrapping up with the Decision-Making Stage.
The metrics associated with those three stages look like this:
Evaluation (this is typically where marketing hands off the lead to sales)
Conversion rate of sales-qualified leads to sales opportunities
Open and click-through rates on sales-sent emails
Conversion rates on sales opportunities to proposals/agreements submitted
Downloads of Evaluation-Stage content
Conversion rate of prospects from Evaluation Stage to Rationalization Stage
Rationalization
Days from verbal to signed contract
Percentage of submitted proposals that ask for references
Conversion rate of prospects in rationalization to final decision (

"

yes

"

or

"

no

"

)
Proposal views, time-viewing proposals, number of people viewing proposals
Decision-Making
Close rate on proposals/agreements submitted
Average length of the sales cycle
Average dollar value of new customers
New revenue vs. new revenue goals
You can set up dashboards for each of these three related sales stages and track in real time how your sales team is executing to produce business results like new customers and revenue growth. Make sure that you orient the dashboards to show progress month over month or week to week.
Whether your sales teams generate new business, follow up on inbound leads and close new business, or you run with business development reps who tee up leads for more senior salespeople, you must be acutely aware of what's actually happening on a day-to-day basis.
This means you're intimate with every detail, every phone call, every email, all of the timing and every metric associated with your sales process.
It also means you're revising this process on a regular basis to improve the prospect experience and the key metrics associated with your sales effort.
Sales is so different today than it was even five years ago. Today, you need a sales leader who is actively managing the overall sales process but also more specifically looking at each stage of the new buyer journey managed by sales and making sure that prospects in those stages are getting excellent experiences.
Just like you'd make sure your guests at a 5-star restaurant had an amazing dining experience, you want your prospects to have a 5-star experience with your sales team.
If you install and employ some of the recommendations above, you'll see shorter sales cycles and higher close rates, and your average revenue per new customer will rise.
Square 2 Marketing – Revenue Is Earned Through Experience, Methodology And Insights!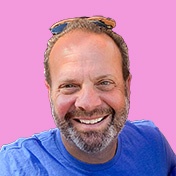 Mike Lieberman, CEO and Chief Revenue Scientist
Mike is the CEO and Chief Revenue Scientist at Square 2. He is passionate about helping people turn their ordinary businesses into businesses people talk about. For more than 25 years, Mike has been working hand-in-hand with CEOs and marketing and sales executives to help them create strategic revenue growth plans, compelling marketing strategies and remarkable sales processes that shorten the sales cycle and increase close rates.