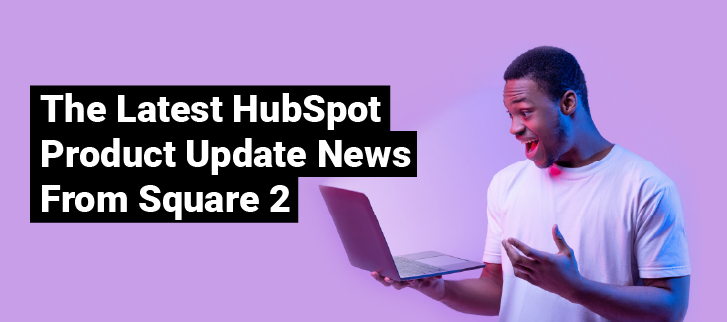 HubSpot's INBOUND conference is just a month away, so we're gearing up for a slew of product news and features sure to be on the horizon. For now, we have some exciting updates that have been rolling out over the last month that we think most HubSpot users will enjoy.
Workflow templates will help old and new users alike get their automation feet wet faster, while cookie scanning will take the guesswork out of knowing what tracking cookies are firing on your website. The new mobile app experience makes it easier to find and add what you need. And Service Hub gets another helpful feature in automatic custom survey reminder emails.
Read on for all the details!
Product Peek 1: Workflow Templates
For new HubSpot users, one of the toughest features to build proficiency in is workflows. While users are excited by the possibilities of automation, the open-ended nature of workflows can be intimidating. With the new template library, you can now browse common workflows across sales, marketing, service and operations functions. Then, you can edit and tweak it to fit your needs.
Just navigate to the Workflows section of Marketing Hub and click the "Create workflow" button. It will now drop down to two options: From scratch or From template. You can then choose from a dozen pre-built templates to assign leads, promote a new service and more.
Read more about workflow templates at the HubSpot knowledge base.
Product Peek 2: Cookie Scanning
As consumers and companies grow more concerned with data protection and privacy, we're thrilled to see an upgrade to HubSpot's built-in cookie tools. Before, the HubSpot cookie banner allowed people to accept tracking cookies by HubSpot, but you couldn't always block other third-party cookies from advertisers and social media networks.
With the new cookie scanning public beta, you can scan your website to find all the cookies that fire on a web visit. Then, you can block those cookies from being dropped on a visitor until after they've consented to the cookie policy.
To opt into the beta, click your user icon inside of HubSpot to open the account menu, then click Product Updates. On the left side of the screen, click Betas under Early Access, then find the Cookie Scanning public beta and click the Join Beta button. Once joined, you'll find the cookie scanning option under Marketing > Website > Cookie Scanning.
Read more about this feature on the HubSpot knowledge base.
Product Peek 3: Mobile App Updates
As sales teams are getting back to in-person events and meetings, it's a great time to update your HubSpot mobile app. Currently, iOS users can access the new HubSpot app experience, which includes a more intuitive menu, powerful search and simple Action button to add new contacts to your database. Android updates are coming soon.
Product Peek 4: Custom Survey Reminder Emails
For Service Hub Pro and Enterprise users who send custom surveys, gathering enough responses could be a manual process. Now, on the survey settings page, there's a simple toggle to turn on automated resending. After the initial survey was sent, you can choose to resend the survey to those who did not complete it.
Stay Up To Date On The Latest HubSpot Updates
Every month, HubSpot releases new features and updates to make the platform better than before. It can be hard to stay on top of all the changes, so we're sharing the biggest updates you need to know about. To sign up to receive our monthly updates email, click here to subscribe.
If you'd like a free 13-Point HubSpot check-up that includes our thorough review of your specific HubSpot portals – including Sales and Service Hub – at no charge and no obligation, click here to learn more.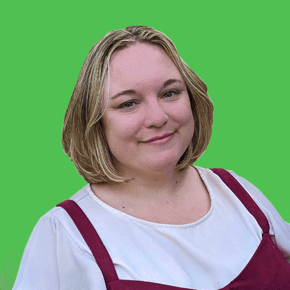 Amber Behring, RevOps Strategist
Amber has spent the last 10 years in marketing for B2B and SaaS businesses, leading content marketing, demand generation and strategy. Her expertise is in helping disconnected businesses integrate their sales, marketing and operations systems to work together and achieve business goals. In content and web work, Amber focuses on improving accessibility and usability for all users, and she is always working to be a better ally to underrepresented users and teams.