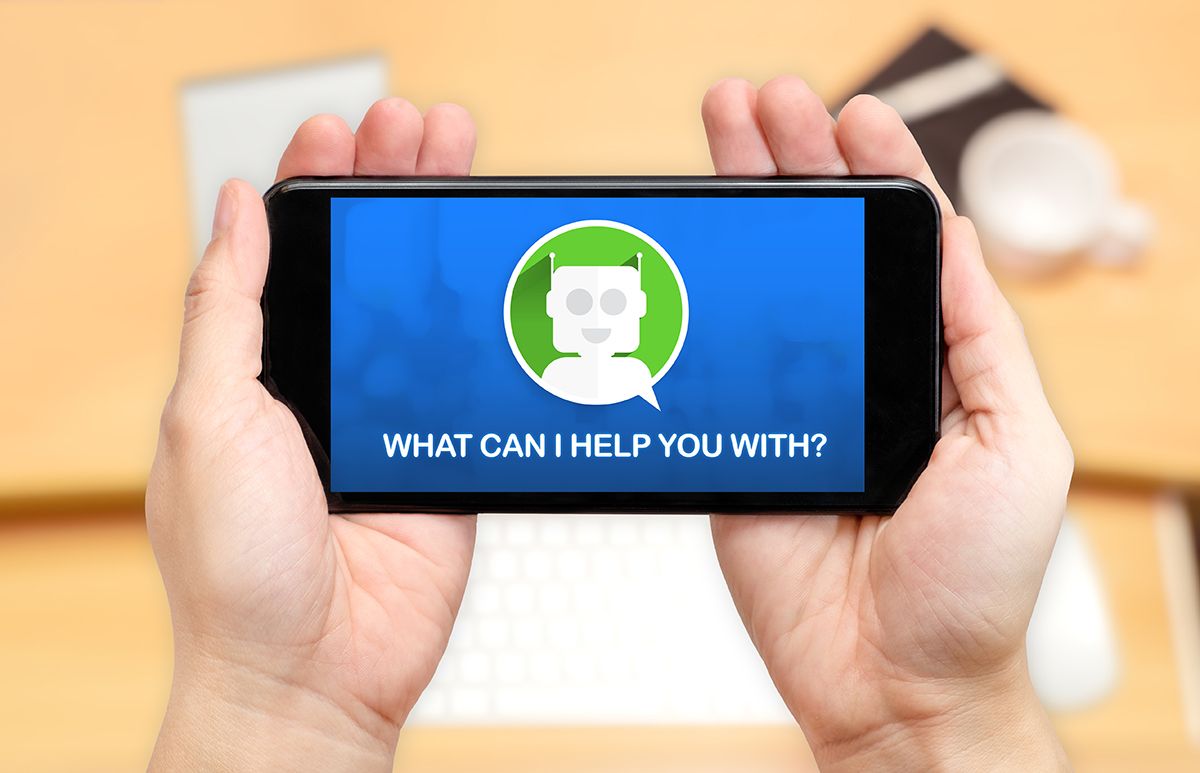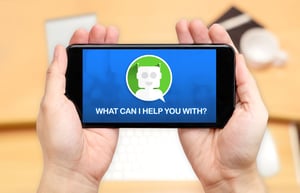 By now, with all the artificial intelligence (AI) buzz from late 2017 onward, you're probably well-aware of how compelling consumers find the idea of having an assistant like Alexa or Bixby streamline their day's activities. This AI excitement doesn't exclude marketing and sales enablement tools either. Chatbots are becoming essential to inbound marketing and sales tactics.
A recent HubSpot report discovered that as much as 40 percent of their respondents didn't care whether they were helped by a person or an AI assistant. In this busy age, consumers are more concerned about being serviced when and where they want. So, adding a chatbot to your website isn't just a good idea for your brand's growth—it's practically a requirement.
Fortunately, HubSpot has made adding a chatbot to your website easy. If you want to know the why and how of it, keep reading.
HubSpot's Motion AI Acquisition
Motion AI is well-known as one of the premier developers of chatbots. The company has garnered recognition specifically for their ability to develop industry-leading cross-platform technology. Motion AI's chatbots are easily accessible by both tech-savvy and technophobic businesses because they are based in messaging technology and platforms everyone is familiar with such as SMS on Facebook Messenger, Slack, and the like.
Last year, HubSpot acquired Motion AI, which means that the chatbot developer has been hard at work making their visual chatbot builder a part of HubSpot's core platform. Complete with a familiar interface that maps out complex chatbot building rules for you in an easy-to-understand way, this visual builder is essential for setting up chatbots quickly. This chatbot builder will be available to all HubSpot members and is launching this year.
Both HubSpot and Motion AI believe the future of inbound marketing lies in automated messaging and knowing how to design effective chatbots.
Live Chat Tool for Tech Support
In addition to having a great interface to work with, HubSpot will provide a live chat tool for easy connection to a technician whenever you need an expert opinion. Technicians will guide you through the entire process of building your website's chatbot to your satisfaction. Best of all? You don't have to worry about any integrations regarding your chatbot building tools.
The Chatbot Builder is auto-connected to HubSpot's free CRM, so everything you need is passed along seamlessly to your tools. You can have your chatbot built and running in no time and continue to focus your attention on refining your inbound marketing tactics.
Built-in Templates Mean You Don't Start from Zero
The beauty of HubSpot and Motion AI's chatbot builder is that it emphasizes ease of use with its interface templates. Not only is the coding handled for you, these templates are built into the builder tool, so you can choose from several viable designs right from the start.
All of these templates are customizable to fit your business needs. Want to qualify leads? Check. Want to help customers book meetings with your sales team? Check. Want to provide 24/7 support for your customers and increase their brand loyalty and engagement? Check and check. You can build a chatbot that suits any kind of business with HubSpot's builder, and you can do it in a minimal amount of time.
In this digital age, we must always remind ourselves that our businesses are serving a customer-centric market. These customers, like us, are constantly on the move and are too busy to engage with brands that don't recognize their need to engage with products or services whenever and wherever they want. Chatbots offer both a constant point of reference for your customers and a 24/7 facilitator. What more can you ask for?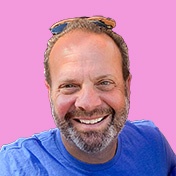 Mike Lieberman, CEO and Chief Revenue Scientist
Mike is the CEO and Chief Revenue Scientist at Square 2. He is passionate about helping people turn their ordinary businesses into businesses people talk about. For more than 25 years, Mike has been working hand-in-hand with CEOs and marketing and sales executives to help them create strategic revenue growth plans, compelling marketing strategies and remarkable sales processes that shorten the sales cycle and increase close rates.