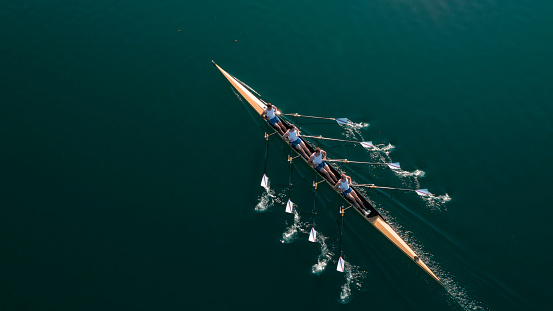 We're getting close to the new year and a lot of companies are planning for 2023. One element that must be part of your 2023 plan is tightly aligning your sales and marketing teams.
It's no longer effective to have separate sales and marketing teams. It's no longer acceptable for sales to complain about the quality of the leads and then for marketing to feel frustrated because the sales team doesn't follow up on marketing-generated leads.
All of this should be behind you by now.
Going into next year, you should have a revenue team that consists of marketing and sales pulling in the same direction toward month-over-month revenue generation and goal attainment.
There is some good news – you can align both critical functions in just 10 days if you follow the plan below.
Day 1: Pick One Leader – Your New CRO
In our book, Fire Your Sales Team Today, we go deep into the idea of the revenue team. More companies are adopting that approach and hiring a Chief Revenue Officer (CRO) to oversee everything related to revenue, including marketing, sales and customer service.
Your first task is to take a leader from one of the three departments and elevate them to the new role of CRO. Make them responsible and accountable for the company's month-over-month revenue goal attainment.
Give them full authority to do anything within these three areas required to make it easier for the company to generate revenue.
It's a simple move with a simple objective — give the right person all the tools needed to attain the goal set out for them.
Day 2: Communicate Your Vision And Big Story
With your new leader in place, you now need to set the tone for the entire company by aligning everyone in the organization around the vision for the company and the company's big story.
What are you saying to prospects that gets them excited to work with you and only you?
This could get done in one day because it's rare that companies are starting from scratch with a task like this. Most marketing teams have a big story or are working on one. Now it needs to be finalized and shared with everyone.
Everyone in the company must be sharing the same message about the company. This unified voice is critical for marketing, sales and customer service to be on the same page and deliver that powerful message in the market to prospects and customers every day.
Day 3: Build Your Current And Desired Revenue Cycle Model
With two of the big puzzle pieces in place, let's keep filling in the remaining pieces. With your teams aligned and the story in place, get down to some of the details.
Specifically, where are you today and where do you need to be? What is the goal line for revenue attainment at the company?
The tool used to uncover this is called the revenue cycle model, and an example is illustrated here.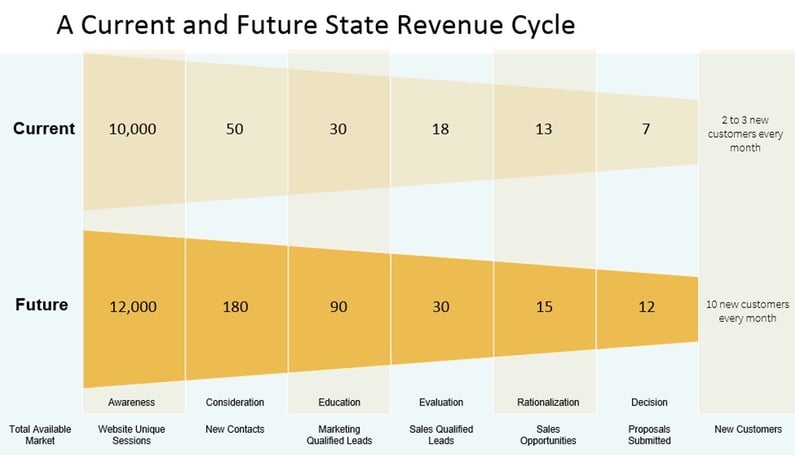 You'll want to model out exactly where and how visitors turn into prospects, how prospects turn into sales opportunities and how those in turn become paying customers.
You'll want to use data to create your current revenue cycle model and then work to back into what your desired model should look like.
This is going to become one of the first pieces of the map that will direct your new unified team on exactly what to work on to help you hit your goals month after month.
It might be that you need more visitors, which is a marketing goal. It might be that you need a higher close rate on proposals submitted, which is a sales goal.
The weak spots will be uncovered, and the resources can be deployed in a very targeted way.
Day 4: Set Your Budget
From here, the road gets a bit bumpier. Now that you know how far away you are from your revenue goals and have some idea of what it's going to take to get there, you'll need to build a budget.
How much are you willing to invest to get you to your goals? This is a hard conversation to have, which is why most companies don't have it.
There is a relationship between investment and performance. These have to match, and this exercise must be done here.
Day 5: Give Everyone One Number – Revenue Goal Attainment
To continue bringing these historically separate teams together, we're going to give them all one simple metric to be accountable for — revenue goal attainment.
Marketing, sales and customer service are accountable and responsible for hitting or exceeding the stated revenue goal every month.
Each of the individual teams will also be responsible for metrics and numbers that support hitting that goal.
Marketing will have to generate a certain number of leads and sales opportunities, with a specific value associated with those leads. This dollar value is typically referred to as pipeline value.
Sales will have to convert a certain number of qualified sales opportunities into proposals and then close them at a specific clip in a defined time period.
A combination of these numbers is called pipeline velocity, and it needs to increase. These numbers are going to force the sales team to look at the sales process very closely — and you want that.
Customer service will have to retain more customers and work more actively to upsell and cross-sell current customers additional products and services. They will also have to improve customer retainment.
These team-specific numbers ALL roll up and contribute to the company hitting its revenue goals.
Day 6: Start Tracking Everything
Part of this transition and alignment should include moving to a more quantitative evaluation of sales and marketing.
This means you should be tracking everything. I'm not talking about turning this into a big project – after all, you only have a day to get this set up. I'm talking about using basic dashboard features in your existing tools and technology.
For the marketing team, you can start looking at where website visitors are coming from. You can look at leads generated and what webpages they come from.
For sales, you can start looking at the number of leads and opportunities in each of your deal stages. You can start tracking the time it takes for a lead to turn into a new customer (your sales cycle days) and tracking the close rate.
On the service side, what is the company-wide attrition rate and how much revenue is coming from existing customers? Those are two simple numbers that can be worked on for month-over-month improvement that will have an immediate impact on revenue attainment.
Day 7: Better Leverage Your Technology
Now we're going to look into your current tech stack to see what's possible and if any upgrades are necessary going forward.
On the marketing side, what marketing automation tools are you using? What are you using for content, social media, search, email and your website? Are these tools going to meet the new requirements of your revenue department? Are they going to help you automate and analyze performance? Are they going to help you improve and optimize performance? Are they going to help you be highly efficient?
If you answer no to any of those questions, you'll have to look for other marketing automation solutions in the future.
On the sales side, is everyone using the CRM in the same way? Is it helping you score leads, manage leads and automate lead follow-up? Can you assign tasks and track deals? Is it making the reps more efficient? Can you enhance the sales process with tools in the CRM? Can you get a complete buyer journey picture for all your prospects so that the sales experience is personalized and in context to what the prospects need help with? Can prospects chat with your sales team directly from the website?
If you answer no to any of these questions, you'll have to look for another CMR solution in the future.
In customer service, can you send your customers satisfaction surveys? Can you centrally manage all types of service requests regardless of platform? Can you track tickets? Can you communicate directly with customers via the service platform? Does it allow your customer service reps to see the entire chronology of interactions with your company?
Again, if it does all these things, it's going to be good. If not, you'll have to consider looking at another customer service platform solution to satisfy the new requirements of your revenue team and department.
Day 8: Create The Right Rhythms
As we get closer to the final and complete alignment of your revenue functions, we have to look at one of the softer skill areas that is a necessary element to bring these groups together.
While I'm not a huge fan of meetings, they do serve a purpose. They allow larger groups of people to hear the same information at the same time, and they can be highly efficient in clarifying and prioritizing across the teams.
You will need certain rhythms across the teams to ensure communication and cooperation.
I think a weekly revenue team meeting is necessary. Individual marketing, sales and service team meetings are also needed weekly.
Set up a Slack, Zoom or Teams chat channel for the entire revenue team, and set up individual team channels for marketing, sales and customer service too.
The main purpose of the big meeting is to reinforce alignment and open communication around the team's single mission — to generate revenue and hit the revenue goals.
Marketing needs to share campaign ideas and campaign performance with the overall group. Sales needs to share deal progression as well as feedback from prospects on campaign tactics and sales tools. Customer service needs to share retention and upsell/cross-sell progress plus feedback from customers on the campaign tactics and tools in use.
Open and honest conversations about what's working and what's not working is critical. This should include ideas and brainstorming on what might work better.
Day 9: Document Your Processes
A process guide is a step-by-step document that explains how to do something in your business. For example, it might explain exactly how to transition an aspect of your data from legacy servers to the cloud.
It might take the form of a policy, tutorial or flow chart. It could live in your business plan, your company handbook, your new-hire training manual or your cloud-based standard operating procedures.
Process documentation is the act of capturing or documenting all the steps in a particular task. Ideally, it should happen in real time. As employees perform a task, they document each step they take.
Ongoing process documentation, followed by regular process review, helps staff and managers learn what works and what doesn't, helping everyone adapt the process guides as the business evolves.
Any time you do something new, documenting the new process is going to be important.
In this case, some standard processes should be documented:
Your sales process

Your marketing campaign execution process

Your campaign analysis and evaluation process

Your new customer contracting process

Your new customer onboarding process

Your customer satisfaction survey process

Your customer advocacy process
You won't be able to document all these processes in a single day, but you should identify them all, assign them to individual team members and get these into the workflow so that they can be created, evaluated and installed as soon as possible.
Once installed, you'll be able to evaluate how effective and efficient they are and make optimizations over time.
Day 10: Evaluate Your People
OK, big sigh! We're almost done. Nothing is going to work without the right people. Some might want to start looking at people on day one, and that would be hard to argue with. But eventually, you'll be right here looking at the people in all three of these critical departments.
The best way to evaluate people quickly is to make sure they get it, want it and have the capacity to handle the accountabilities associated with the job.
There is also an element of attitude (are they a cultural fit?) and aptitude (do they have the skills to do the job?). Both are equally important to ensure you have the right people.
If you want to use a tool to evaluate your team's cultural fit, consider this from EOS. You simply list the core values across the top and then give a +, a +/- or a - to everyone on the team. For someone to be a keeper, they need to have mostly +s.
You could also simply run through the team and ask the questions collectively. Does Mark get it? Does Mark want it? Does Mark have the capacity (ability and time) to do the job? If the answers are all yes, you're good to go. But if the answers are no for any of the questions, I'd consider talking about other options.
Knowing that you have the right people in the right seats and that they have all the capabilities to do the job is going to be key. You won't hit your revenue goals month over month without a complete and solid team.
Rolling It All Out
With all this completed, it's time to stand up and tell the company that this is what we're doing and why.
We've been challenged to hit our revenue goals.
We're consolidating the departments into a single revenue team led by our CRO.
We're going to be focusing on a specific vision for the company, and our big, emotional, compelling and engaging story is as follows.
We've set our revenue goals based on data and realistic expectations.
We've aligned our investment and budget behind these goals and expectations.
We've started to and will continue to assess the technology and tools we're using and those we might need in the future. We are prepared to make investments in this area too.
We've begun and will continue to quantitatively evaluate our performance with data and metrics. Our decisions will be based on data going forward.
We've started documenting our new and existing processes around revenue generation and will continue to document any upgrades and optimizations we think are necessary.
We've created the rhythms for meetings, communication and regular evaluation so that we can work together and facilitate tight communication across all three groups inside the revenue team.
We've evaluated all the people in this critical area and will continue to make people decisions based on those who get it, want it and have the capacity to deliver what we need to do.
And with that, let a new day begin at the company where revenue is a top priority and all these people, processes and projects are aligned to deliver month-over-month revenue growth.
One Final Note
It's highly unlikely that most companies would or could get all this done in just 10 business days. But the article is designed to show you exactly what to do to gain this type of alignment. If it took you 30 days or two months, the outcome would be just as positive and successful.
Don't worry about the timing. Results will vary by company but take this schematic as a proven process for making real changes in your company around revenue and how you work on it day in and day out.
Square 2 — Building The Agency You'll LOVE!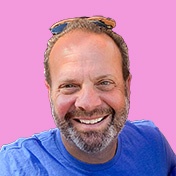 Mike Lieberman, CEO and Chief Revenue Scientist
Mike is the CEO and Chief Revenue Scientist at Square 2. He is passionate about helping people turn their ordinary businesses into businesses people talk about. For more than 25 years, Mike has been working hand-in-hand with CEOs and marketing and sales executives to help them create strategic revenue growth plans, compelling marketing strategies and remarkable sales processes that shorten the sales cycle and increase close rates.