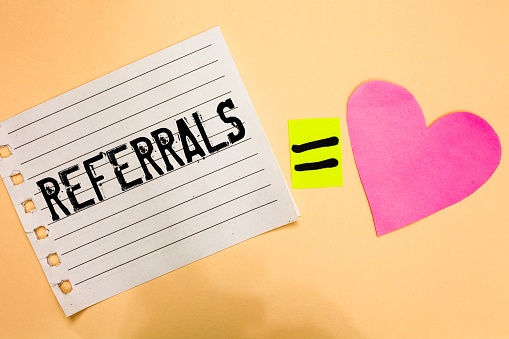 Referrals, Reviews, References And Requests: Learn How To Activate Your Customers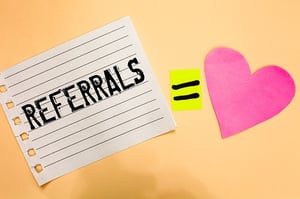 The world has shifted. What was up is now down and what was down is now up. Did you notice? If you think sales is the key to revenue growth, you're wrong. Customers hold the key.
If you think you can just hire more sales reps to drive revenue, you're wrong. If you think you can scale your revenue effort by adding more butts in seats to make more calls, you're wrong.
If you want to create the revenue generation machine that allows you to deliver predictable, scalable and repeatable revenue growth, you need to look at your customers first.
Even the best restaurants have a few bad reviews. I'm not suggesting that you'll be able to make everyone happy all of the time. All of your customers won't ever be advocates, but the better you do at taking care of your customers, the easier your marketing and sales effort.
Let's look at this more closely.
Almost everyone's active buying journey starts with a step where you tap your network of friends, family, colleagues, peers and connections.
Does anyone know a good accountant? Lawyer? Software for project management? Benefits broker? Website designer? Marketing agency or revenue growth firm? That's usually how it starts.
From the Influitive site (and courtesy of Heinz Marketing), an in-depth survey of 600 companies found that 84% of B2B decision-makers started their buying process with a referral.
That is data you can't ignore.
If you can't (or don't) proactively try to get your customer base to be advocates for your business, you're fighting an uphill battle over revenue.
What is an advocate? Merriam-Webster defines an advocate as a "person who pleads the cause of another (specifically one who pleads the cause of another publicly);" "one who defends or maintains a cause or proposal or a company, product or service;" and "one who supports or promotes the interests of a cause or group or company, product or service."
An advocate is active. They are supportive and passionate about what they're advocating for or about. Activating your customers to be advocates can be the difference between revenue success and revenue failure.
Here's how the four Rs of advocacy marketing can help you activate your customer base.
1) Referrals
We mentioned this early on. Your prospects are out there asking for referrals way before you even know their buyer journey has started.
Wouldn't it be great to be part of the process so early in the journey?
It's like being specified by the architect during the drawing stage: Use Moen faucets in all of the bathrooms. No sales is needed. The designer and architect specified to just go buy it. Cost of sale? Nothing!
How do you get a referral? Be so amazing that everyone is happy to refer you. The challenge is few businesses are that amazing.
Other ways exist to help drive referrals. You can try to gamify the activity. Influitive, a software platform, is one example of a tool designed for that. People earn points for being active in advocacy – points for referrals, points for reviews (we'll talk about those later), points for references and points for other activities like case studies, videos, etc.
But the core challenge remains that your customers have to want to be advocates, game or no game.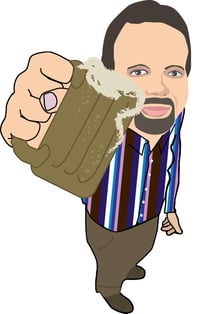 You can try to encourage referrals by rewarding people. We provide people who refer us a token of our appreciation by sending a Square 2 Marketing custom-labeled root beer with a thank-you note from the partners: "Thanks for the referral, we owed you a beer!"
Again, no matter how cute, if people don't feel safe referring you, you're out of luck.
The best way to drive referrals is to be constantly asking your customers, "How are we doing?" Once you know that, you can be proactive about fixing any issues, and people are very forgiving. If they have a challenge and you respond to fix it, they are generally willing to overlook it.
More shocking data: "Companies with formalized referral programs have experienced 86% more revenue growth over the past two years" compared to companies without referral programs, according to Heinz Marketing. Yet only 30% of companies surveyed have active referral programs.
Formalize your referral program, ask customers how you're doing and then be quick to respond to any issues or challenges. This will drive up your referrals and fuel your revenue growth engine.
2) Reviews
This might be news to some of you, but your customers are writing reviews about your company, and your prospects are reading them. Google, Facebook, Amazon, the Better Business Bureau and the yellow pages all allow your customers to write reviews about your business.
Certain industries have their own review sites. In the agency community, review sites include the HubSpot Partner Directory, Agency Spotter, G2 Crowd and Clutch, just to name a handful.
Your industry might have similar sites. G2 Crowd specializes in software and has tons of reviews on almost every software company on the planet.
Your prospects are checking these sites before they reach out to you. They want the honest scoop on what you do and how good you are at doing it.
You need to be active in this movement and participate by driving your customers to advocate for you on these sites.
Sometimes you just have to ask, other times you might have to incentivize them and in some situations you might need to negotiate it as part of your ongoing partnership relationship.
For example, we define success for clients every 90 days, and they understand that when we attain our agreed-on goals, their role is to actively participate in advocacy for us.
That might be as simple as writing us a review or something bigger, like helping us produce a video testimonial that outlines our shared successes.
3) References
Everyone knows all about references. The uncomfortable request comes at the back end of the buyer journey, when customers have decided they want to hire you, but they'd feel just a little more comfortable if they could talk to a few of your current customers.
No one likes references. You have to bother your customers and they have to talk to strangers. You never know exactly what they'll say, and the most challenging part of the entire process is the extra two or three weeks it adds to your already too long and drawn-out sales process.
One way around this is to produce a reference reel. Take the people who you would use as references anyway and record their references on video. Put together six or seven of them on a reel and send that to prospects proactively before they ask for references.
Let them know that these are the same people you'd be sending them to anyway, and their comments would be similar. This typically reduces reference requests by about 50% and it speeds up your sales process by about a week to 10 days.
Reducing the number of reference requests and shortening the sales cycle are two major quantitative gains from a relatively low-cost marketing/sales tactic. This is the kind of execution you should be looking for.
Set the expectation that you'll be using your customers as references and rewarding them accordingly. Once you agree on success, let them know you expect them to be a reference. Provide some incentive, not to buy their reference, but to compensate them for the time they're giving to help you.
Over time, you should build a big enough library of referenceable customers that you never need to bother anyone more than a few times a year.
4) Requests
The fourth R might be a little controversial. One of the biggest challenges is when and how to bring up the idea of reviews, referrals and references with customers. After all, it is an ask.
This is where the idea of request comes in. Customers are good at asking you for things. They might want a discount, they might need help with an order and they might ask you to look for a specific product or order something custom. Your answer should always be "yes."
Say "yes" to every customer request. This is how you start to build advocates, elevate the level of customer service and improve your customers' experience with you.
Just say "yes!"
With all of our businesses becoming so transparent, the role of sales continues to be pushed back in the buyer journey. Marketing and sales have to work more closely together in an aligned and integrated way to weave advocacy into the buyer journey early and often.
The results (from a quantitative perspective) are going to be more leads, more sales opportunities, a higher conversion rate on those opportunities, shorter sales cycles, higher close rates, more new customers, higher revenue and more consistent revenue goal attainment.
Finally, your company will grow, and it will grow quickly.
Square 2 — Building The Agency You'll LOVE!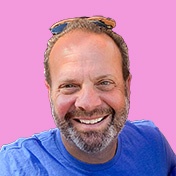 Mike Lieberman, CEO and Chief Revenue Scientist
Mike is the CEO and Chief Revenue Scientist at Square 2. He is passionate about helping people turn their ordinary businesses into businesses people talk about. For more than 25 years, Mike has been working hand-in-hand with CEOs and marketing and sales executives to help them create strategic revenue growth plans, compelling marketing strategies and remarkable sales processes that shorten the sales cycle and increase close rates.