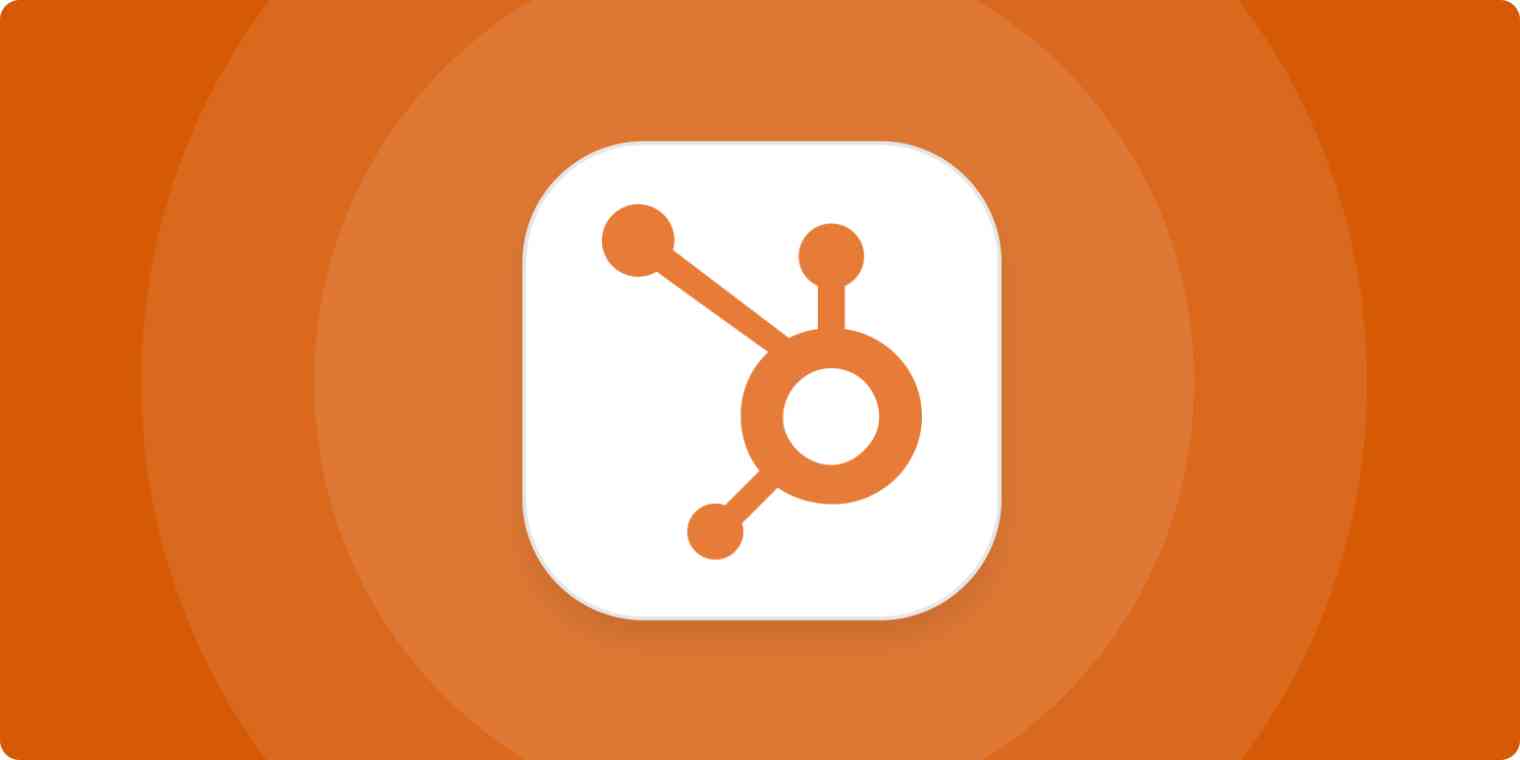 Does any of this sound familiar?
You inherited the company's HubSpot portals and they're a mess, or your company recently purchased HubSpot, and you're concerned it's quickly becoming a mess.
It's a very common scenario. We regularly get requests from companies to help them clean up their HubSpot portals. One of the best moves you might make this year is to put some time into creating a set of processes that prevent your HubSpot portal from ever becoming a mess.
But where do you start? Which portals do you prioritize? Which parts of the portals need your attention most? How rigid do these processes need to be? How do you enforce them? What materials are necessary to communicate with the rest of the company?
We'll give you this and more in The Ultimate Guide To Best Practices Around HubSpot Portal Management.
Use Naming Conventions
It's so easy to create virtually anything in HubSpot that, before you know it, you'll have everyone creating everything and calling those things something different. This makes it nearly impossible to find anything from that point forward.
Even if you're the only one using HubSpot, you want to consistently name the marketing assets you'll be creating. Campaigns, landing pages, CTA buttons, forms, website pages, email templates and even images you might be importing all need to be named using a system.
Here are examples of naming conventions you can use:
Lists

– Use the source of the list, the associated campaign and the date the list is imported.
Example: Seamless AI – PE Firm Campaign – 032022

Campaigns

– Use the campaign name and the campaign start date.
Example: PE Firm Lead Gen Campaign – 032022

Landing pages and workflows

– Use the campaign name, the campaign asset and the start date.
Example: PE Firm Lead Gen Campaign, PE Firm Content Event – 032022

Nurture emails

– Use the name of the nurture campaign and the number of the email in the sequence.
Example: PE Firm Nurture, Email #2

Marketing emails

– Use a highly descriptive name and the date the email is scheduled.
Example: HubSpot Garage Services Mail – 04142022

Templates

– Use a descriptive name and the date the page is to be published.
Example: Services Page – 042022
Creating these naming conventions, sharing them across your organization and sticking with them is going to help you keep your HubSpot portal clean and easy to use well into the future.
Set Processes For Data Imports
You're going to be importing data into your HubSpot contact database. You might even be moving data from one system to another, like Salesforce, and doing so regularly. In both scenarios, you should have a process for making sure the right data gets into the right places.
First, importing lists.
You're going to need some rules that you'll follow and everyone else will follow, too. For example, when sales reps import personal contacts, you want to make sure those are NOT identified as marketing contacts but rather as sales contacts.
This is going to help you keep your contact-related licensing fees with HubSpot under control, but it's also going to make sure you don't get into trouble for sending marketing emails to people who have not opted in to receive them.
Next, when you do import lists that you are able to market to, make sure you label these lists correctly (see the naming convention information above).
Some lists need to be cleaned and additional data appended before you can use them for marketing campaigns. Depending on the size of your organization (if you have multiple marketing people), you might consider tagging the list as READY or NOT READY for use in any campaigns.
Using a date on your list will also help you decide which lists to delete when they get old, become outdated or need to be removed due to usage requirements.
Set Usage Guidelines To Keep Data Consistent
This applies primarily to the sales organization and how data is entered into your CRM. HubSpot has made this much less of an issue over time, but it's important to have guidelines that everyone knows and uses.
Do you enter a company name with their extensions like INC or LLC? Do you use local or 800 phone numbers (or both)? Are P.O. boxes OK or do you need physical addresses? Is the salutation field mandatory (e.g., Mr./Ms.)?
These might seem like insignificant details, but when you start building campaigns that include Company Name as a personalization token and your reps have added INC to every single company, it's going to look strange.
Regularly Review Any Integrations
Most companies have some type of integration between HubSpot and other company systems. These could be special CRM, ERP or financial platforms. It's important to know that these integrations are NOT set-it-and-forget-it situations.
Since some integrations are between two platforms, if one of the platforms changes, the integrations can break.
Other integrations require middleware like Zapier, so three tools are involved in the integration. That's another opportunity for something to change and something to break.
While this doesn't happen often, it makes sense to check the flow of data from one system to the other and then back again. Most integrations support bidirectional syncs, meaning they sync both systems and data is moving both ways.
There are also situations where there could be integrations that are no longer needed, and those should be shut down and removed to prevent any inadvertent data issues.
Overall, it's good practice to check integrations at least once a month.
Set Up Procedures And Regularly Review Automation, Workflows And Sales Sequences
Your automation needs to be reviewed regularly too, primarily to see what's working and what's not but also to see what's still relevant and what's not.
In many of our clients' businesses, what they're promoting now is not what they were promoting even a few months ago. It's common to have to sunset or redo automated workflows and sales sequences.
When it comes to reviewing your automated workflows, consider this set of steps.
First, go through all the active enrolled to see which workflows currently have contacts going through them.
Then look at the last updated date. That will show you the last time someone on your team made an edit to the workflow. This would give you some indication as to how much usage or attention this specific workflow is getting.
Finally, look at the create date. This will show you when the original workflow was created.
If you have old workflows and you're not using them, delete or archive them.
When it comes to setting up new workflows, ensure they are named correctly. Make sure the people using them are trained on when to use them and who to enroll. They should be clear on any action steps included in those automated emails.
You should also test all the associated assets included in any of these automated emails. This includes clicking on all the links, reviewing all the pages you'll be sending people to and checking on automation, like calendars and triggering emails.
Here's a great example. We recently reviewed a set of workflows just like this and noticed one of the calendar links being served up had no availability. How frustrating would it be to get someone to click on a link and schedule a meeting with a rep only to find there were no available times?
These pre-launch testing procedures should be part of your setup checklist for any automated workflows or sales sequences.
Set Up A Process For Removing Marketing Assets Like Landing Pages, Website Pages And CTAs
Over time you are going to accumulate a ton of marketing assets. One common issue we see with messy HubSpot portals is old, outdated or unused assets, like those in the title of this section.
When CTA designs get redone, what do you do with the old ones? When landing pages get redesigned, what do you do with the old ones?
Someone needs to review ALL the marketing assets in your portal every month and archive those that are no longer usable. Make note of the ones that need to be upgraded, and regularly move new assets in and old assets out.
There is no need to keep everything active and in your portal – it's just going to make finding assets and using the portal more complicated than necessary.

Set Up A Process For Creating New Forms And Sunsetting Old, Out-Of-Date Forms
Forms are an interesting asset in HubSpot. In our experience, you usually need three types of forms – short, medium and long forms.
Short forms are for early buyer stage conversions and should only have one to three fields. If someone is requesting to download an e-book, simply ask for their first name, last name and email address. You want this to be low friction, and you're only asking to make the ongoing lead nurture somewhat personalized.
Medium forms are for something like a webinar registration. You can expand to ask for their job title, company name and website URL, so you end up with six to seven fields.
Longer forms are for when people want to meet with you, and they should be comfortable giving you more information (usually over 10 fields).
However, each of these three types of forms may need some degree of customization over time. The headline might change, and the directions might change as the application changes.
Defining how you use forms, the types of forms you use and how you name the forms will help keep forms organized. As specific events or campaigns end, you can archive these specific forms, but by keeping the three form templates or examples around, it's easy to clone these going forward.
Regularly Clean Up Properties
Once you get your marketing portal cleaned up and define some processes to keep it clean, it makes sense to consider auditing how you're using properties across all the Hubs.
Before you get started making any changes, export your entire property history and import that into your file manager for safekeeping. In case you accidentally delete something, you can restore it from your file manager.
To do this, follow these simple steps.
Make a list of all your contacts
Select to export
Select ALL properties
Export as a CSV file
Add to the HubSpot File Manager for safekeeping
Now you can go through all the properties you have in HubSpot and remove any unused or little-used items from this list. You won't be able to remove some default HubSpot properties, but I'm guessing those wouldn't be part of your unused list anyway.
You can control which properties are available in forms and which ones are not. This is critical if you have custom properties specific to your business, and today, that's most of you.
It's easy to dictate which properties can be used and which can't be used. Simply edit the property and check or uncheck the box that indicates whether the field should be available in forms.
Regularly Review Reports And Dashboards, Then Sunset Unused Items
This is an area that is less mission critical. Old or unused reports or dashboards are not going to create any bad experiences for visitors like a broken CTA or landing page would. There are no issues with data, like a misfiring integration.
But it's so easy to create new dashboards in HubSpot that many portals are filled with partially created, unused or inaccurate dashboards. This makes weeding through pages and pages of unused dashboards inefficient and bothersome.
If you name your dashboards correctly, then you can easily archive or delete campaign-specific dashboards. You can also delete unused dashboards. I'd recommend asking people who have access if they regularly review it or need access prior to removing it, but regular curation of your reports and dashboards makes data analysis that much easier.
Create A Process For Regular Technical SEO Fixes On Your Website
I don't want to underemphasize this at all. Although this is toward the end of the list, it's one of the most important areas of your marketing that needs regular attention.
I consider this part of your HubSpot CMS portal, but in reality, it's your website on the HubSpot CMS platform.
Today, websites degrade technically, and what I mean by that is pages get moved, style sheets change, images are added, links become broken and Google changes its algorithms regularly, impacting your site's performance on search engines.
Every month you should have your website scanned for technical SEO issues. You can use the HubSpot SEO scan tool, Semrush, Moz or any of the SEO tools available.
Then be sure you tackle all presented issues. They could be mobile rendering, page load speed, image optimization, tagging or page description issues that need attention.
The more you do each month, the less you'll have to do over time. If it's been a while, be prepared to find a long list of work and a potentially large cleanup project.
We recently had to migrate a client's entire blog from an old HubSpot template to one of the new theme templates to correct mobile, on-page SEO, indexing, user experience and security issues that had been neglected for the past few years.
For more info on technical SEO issues that you should be aware of, listen to or watch last week's What's Wrong With Revenue? episode. It was entirely on technical SEO and how to improve it.
Set Up Teams To Control Access
Let's cover a few of the more administrative best practices just to give you a complete set of oversight and control best practices.
One of the biggest is who has access to your portals. Over time, people come and go. You might hire an agency, freelancers, contract employees and full-time team members. The people who had access to your portal one year ago are likely not the same set of people who need access now.
It's a security risk to have people with access who don't need access. Since it's likely you'll have several super admins (people who can grant access), you should go through the portal monthly to make sure only those people who need access have access.
In addition, consider setting up teams and user groups to ensure that the right people on the right teams in the right departments have the right access to do their jobs. Not everyone needs to be a super admin to get their job done.
You can more easily control who in your company has access to what tools and who can control which parts of HubSpot with user-based roles and access.
This is going to give you a unique set of controls that will limit the amount of mess other people can make in your existing HubSpot portals.
Set Up Two-Level Authentication To Ensure Secure Access
Finally, it's worth talking about security. Today's corporate environment requires that mission-critical platforms like HubSpot be properly secure. Turn on your two-step authentication for people logging into your HubSpot.
This is an easy addition to your best practices handbook, and it's a simple way to make sure that if any bad actors do try to log in, you can quickly keep them out and shut down their access.
Keeping your HubSpot portals clean and operationally efficiently takes a lot of time. It's a big part of the Revenue Operations role at companies that have embraced HubSpot as their growth platform.
Going through a cleanup like this might take a month or more. Keeping your portals clean might take a few hours a week, depending on the current state of the portals.
You should know that if you don't have the resources or expertise to keep your portals optimized, there are companies that deploy HubSpot experts on a monthly basis to help you with this type of ongoing HubSpot maintenance and optimization.
If this important work is not in your existing team's skillset, consider getting help from resources like this.
Square 2 — Building The Agency You'll LOVE!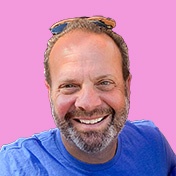 Mike Lieberman, CEO and Chief Revenue Scientist
Mike is the CEO and Chief Revenue Scientist at Square 2. He is passionate about helping people turn their ordinary businesses into businesses people talk about. For more than 25 years, Mike has been working hand-in-hand with CEOs and marketing and sales executives to help them create strategic revenue growth plans, compelling marketing strategies and remarkable sales processes that shorten the sales cycle and increase close rates.