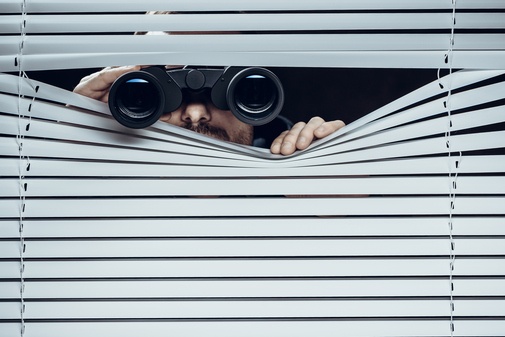 If Revenue Isn't Going Up, It's Because You Lack The Skills, Tools And Experience Required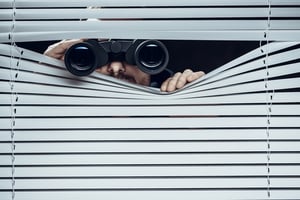 Tradecraft (within the intelligence community) "refers to the techniques, methods and technologies used in modern espionage ... and generally as part of the activity of collecting intelligence."
Today, the techniques, methods, technologies and experiences required to produce month-over-month revenue growth are more like the tradecraft the CIA uses. You just can't get tradecraft-level skills by reading a blog, watching a video or attending a conference.
This might be another reason why companies continue to struggle with generating consistent revenue growth every single month.
What should you do about this? It's now the most important question facing CEOs, marketing leaders, sales leaders and business owners.
Why Revenue Growth Requires A High Level Of Technical Skills
To answer this question, you need to have a high level of understanding around what's required to drive revenue growth. Let's start with a breakdown of the moving parts that touch revenue.
You have your prospect, the company that is interested in your products or services. You have the multiple people within that company, who will be involved in the decision-making process. You have the marketing tactics you'll execute, the sales process you'll attempt to deliver and the actual service experience your customers receive today.
If that was all, it would be complicated enough, but we're just getting started. You have your competition, including everything they say and do. You have your company's position in the market, including reputation, message, stories and how you differentiate your company today.
Then you have all of the marketing and sales execution tactics you should be considering. You have all of the marketing- and sales-related metrics you want to track. You have all of the technology and tools at your disposal that are supposed to make execution and tracking easier.
If you think about all of the moving parts, it sounds more like an episode of "Homeland" than it does simply getting people to say "yes" to your products and services.
That brings us to the skills required to run an operation like this. Most in-house marketers, regardless of their experience, don't have a rich set of background and skills to execute in this fashion.
Here are the collection of skills required to be successful in today's highly complex buyer-journey-centric revenue growth environment.
Analytical: Today's revenue experts have to know how to set goals, track progress toward goals, adjust goals mid-stream, report on goals with real-time dashboards, garner insights from the analysis and then turn those insights into action plans.
Technology savvy: You can't execute a revenue growth strategy without marketing automation, CRM and dashboard reporting tools. Your revenue growth experts need to be power users in each area, or at the very least they need to understand the capabilities and limitations associated with today's marketing and sales technology software solutions.
Experience with tactical execution in marketing: This is probably the easiest of all the requirements, but revenue growth experts need to understand how to deploy marketing tactics across the entire buyer journey. This means they need to know about pre-awareness tactics like account-based marketing (ABM) and they need to know how to be found on Google, how to deploy a website in an Agile manner, how to optimize conversion rates and how to nurture suspects and prospects across the entire buyer journey.
They especially need to know how to connect and orchestrate all of these tactics so that prospects experience a seamless set of touch points.
Experience with tactical execution in sales: There is no handoff anymore. Revenue growth experts know they are responsible for the experience from click to close, so they need to be equally adept at rolling out sales support tactics like content, CRM automation, pipeline reporting and sales outreach to connect and engage with targeted prospects.
Background with performance-based marketing and sales tactics: No one really wants to be accountable for results, but today's marketing and sales tactics are all metrics-driven, so marketers and sales ops people are going to quickly find themselves accountable for performance. You need someone who is comfortable with this and has experience driving metrics.
Experience building marketing and sales strategies: It's not enough to know how to execute an email campaign. You also want someone who understands the importance of the subject line copy, the links in the email, the messages and stories in the email, and how this one tactic connects back to the overall marketing and sales strategy. They can be a tactical expert, but they need to know the importance of strategy and be capable of creating the strategic assets and connectors for all of the marketing and sales tactics.
Understanding of the new buyer journey and how it impacts strategy, tactics, analytics and technology: Honestly, you won't find too many people who understand all the intricacies of the new buyer journey, but you might find a handful of people who know the old three-stage funnel is dead. If they recognize that a new buyer journey exists, and they're interested in defining it and using it to drive your revenue results, that's who you want on your team.
Ability to create an SLA between marketing and sales: An SLA between marketing and sales is advanced stuff. You could also get along with a combined revenue team. This would accomplish the same formal alignment between marketing and sales. What you do want is someone who understands sales, wants to go on sales calls and can uncover the missteps in the sales process.
Ability or experience creating an experience for prospects from click to close: The skill set you're looking for here involves being able to step into your prospect's shoes and understand their challenges, concerns, issues, frustrations and questions. This should be enough to then work with the tools they have to remove as much friction and as many issues as possible from your buyer experience.
Understanding of how advocacy fits into both marketing and sales: If you didn't think customer service was impacting your marketing and sales effort, think again. You're going to want someone who knows how to activate your customer base in terms of referrals, references, reviews and reels. They need to be able to translate your customer success into active advocacy, where your customers are proactively telling your story everywhere and anywhere.
How To Gain Access To Those Skills
I'm sure it's not easy to find, hire and deploy a CIA operative. It's not easy to source, hire and unleash a revenue growth expert, either. It takes four to six years to become a CIA agent, and that doesn't mean you get deployed to Iran or Russia on day one.
Based on our research, it takes about the same amount of time to become a revenue growth expert, and that doesn't mean you're ready to handle a client engagement on your own on day one.
To be crystal clear, this is not four to six years of marketing experience. This is four to six years working on multiple engagements, in multiple industries and with multi-tactical programs. It could translate into almost 100 client engagements during that time period.
It means working within a methodology, so there is process. Just like the agents learn how to bug rooms, surveil suspects, turn agents into double agents and collect intelligence data, you'll want your revenue growth experts to bring relevant marketing and sales experiences.
Ideally, you want them to have experience with all of the skills we identified above.
You can certainly hire people with this unique set of skills. Our company has produced a number of in-house experts who have moved from the company side to the agency side very successfully.
You can find a consultant with these skills and leverage their expertise for your company on an as-needed basis. As long as they've done what we've outlined above for a variety of companies over a long period of time and consistently produced results, you'll have your revenue growth expert.
Another option is to find an agency with these revenue growth experts. One of the advantages with an agency is they should be constantly adjusting and enhancing their skill sets. You would not likely get this from an in-house hire or by using a consultant.
The agency has the benefit of 10x the number of people, clients and experiences. In this case, the more field experience you have, the better the revenue growth expert. You don't want junior people leading your engagement; you want senior people. You want a team, and you want everyone working on your account to be seasoned and experienced, regardless of role.
How To Deploy Those Skills To Drive Results
There is so much to do to drive revenue efficiently and effectively. You're looking at strategy, tactics, analytics and technology. Where you start is critically important.
The agents who practice tradecraft know how to quickly deploy, access assets and produce results. They work within a defined methodology that is proven to be efficient and effective. They have to rally large groups of people, do diverse sets of activities and produce results quickly.
The same is true here. Knowing how to organize resources, prioritize tactics and do quick, efficient strategizing and planning is key to getting out of the gate quickly.
It's also the key to producing results quickly. Simply starting a bunch of tactics with no plan or overarching strategy might be why your current team is underperforming.
Make sure you ask anyone you're considering hiring (regardless of whether they're a full-time employee, a consultant or an agency) these questions: How are you going to create a strategy? What is your prioritization methodology? How do you optimize over time?
If they've done it successfully before, these are easy questions to answer.
What Does Success Look Like?
Everyone involved, from the CEO down to the people who implement tactics and the sales reps, all must know exactly what success looks like.
This clarification might be simpler than everyone thinks, and while numbers may be a part of this conversation, they might not. I think it's a combination.
Revenue growth success starts with this simple question: What would success look like in three months? In other words, what would you have to see, in that time frame, to make you and the entire company say, "Yes, this is working out great! We love what's going on, so keep going!"
That might be an improvement in key metrics. It might be a new launched website. It might mean a rebrand, a new trade show booth, new messaging and a new way to drive leads at that event.
What's important here is that all parties agree on what success loos like, and that it's attainable based on your current condition and the investment you have planned.
You might say success is 1,000 leads a month, but if you're only getting 10 leads a month now, it's likely unattainable. It would be better to agree on an incremental step, such as going from 10 leads a month to 50 leads a month. Then when you define success for the second three-month period, you can go from 50 leads to 250 leads, if that's reasonable.
Typically, you should be able to do more if you invest more. Again, this conversation sets the stage for an honest conversation about alignment.
How Long Does It Take To Realize Revenue Growth?
This is a question we get asked all of the time. How long is it going to take to see results? The question is as hard to answer as any. How long is it going to take to capture the terrorist? How long is it going to take to recover from cancer? How long is it going to take to lose 50 pounds?
So many variables are involved in all of these scenarios. It's just not a question that can be answered with any certainty.
What you should expect to hear is how long it typically takes to get results based on experiences working with companies like yours that have similar challenges, are in your industry and are investing at your levels.
Consistent month-over-month revenue growth and revenue goal attainment is challenging. Hardly anyone is doing it consistently, and the reasons are well documented.
What you should be focused on is dealing with the challenges, making the necessary changes, bringing in the experts, adding the technology, doing the hard work around strategy and investing at appropriate levels with appropriate expectations.
Once you get your head around this and start the journey, you'll see results, you'll be encouraged to keep pushing and you'll be on your way to building the revenue generation machine your company so desperately needs.
Square 2 — Building The Agency You'll LOVE!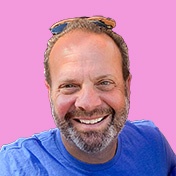 Mike Lieberman, CEO and Chief Revenue Scientist
Mike is the CEO and Chief Revenue Scientist at Square 2. He is passionate about helping people turn their ordinary businesses into businesses people talk about. For more than 25 years, Mike has been working hand-in-hand with CEOs and marketing and sales executives to help them create strategic revenue growth plans, compelling marketing strategies and remarkable sales processes that shorten the sales cycle and increase close rates.