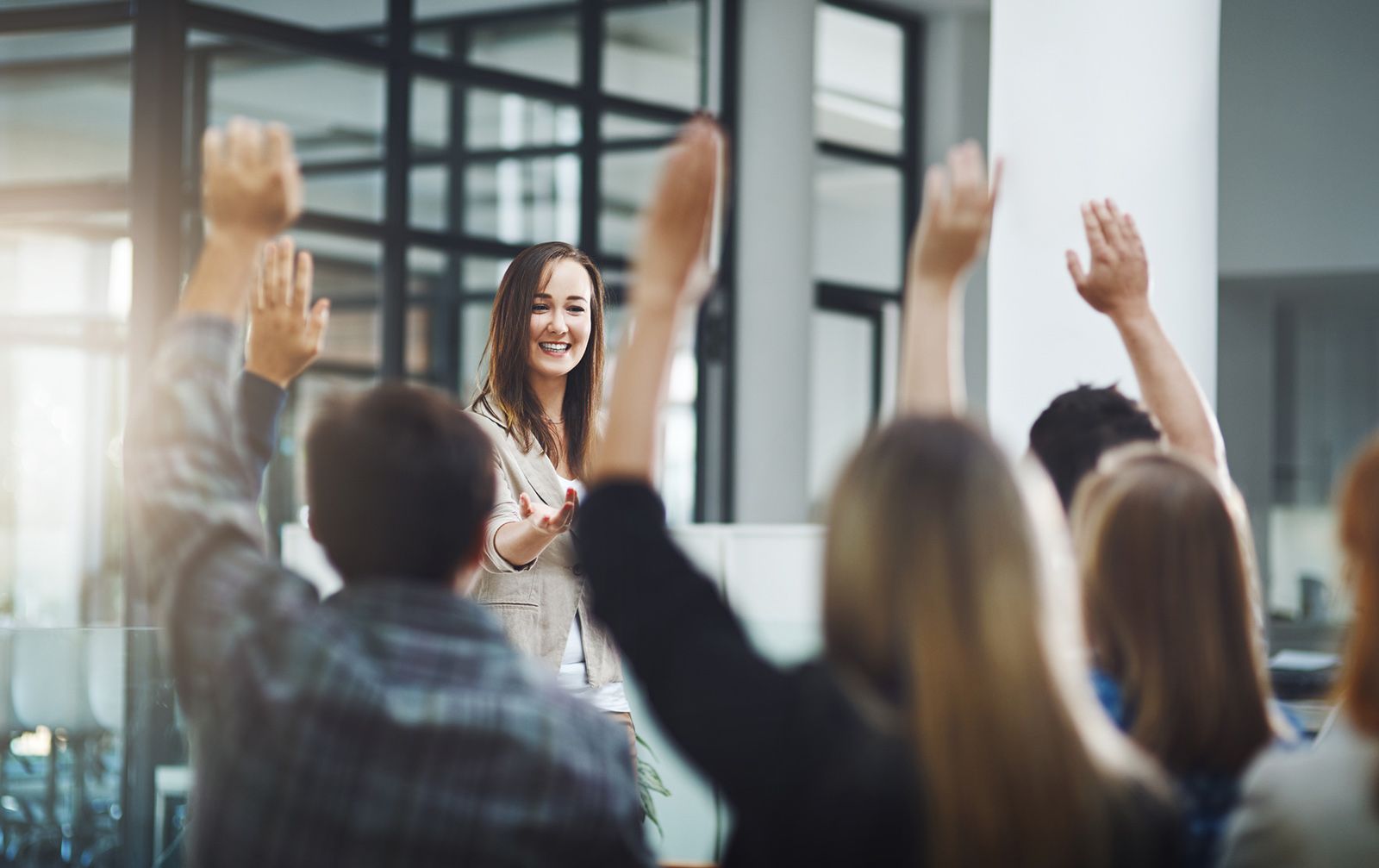 Whether you're new to inbound marketing or looking to polish your approach, this guide provides helpful tips, techniques and guidance on everything required to use inbound marketing to drive leads and grow your business.
What follows is information and advice based on extensive expertise and experience, namely hundreds of successful inbound engagements and over a thousand experiments. Get started or jump to the topic that interests you.
Chapter 1: How And Why Inbound Marketing Works
Chapter 2: The Three Phases Of Inbound Marketing
Chapter 3: Creating An Inbound Strategy
Chapter 4: Converting Your Website Into A Lead-Generating Machine
Chapter 5: Integrating SEO Into Inbound Marketing
Chapter 6: How To Nurture New Inbound Leads
Chapter 7: Optimization Leads To Improved Performance
What Is Inbound Marketing?
Inbound marketing is a methodology that helps you earn a prospect's attention. Unlike outbound marketing tactics such as cold emails, sales calls or buying ads, inbound marketing strives to capture the attention of prospects actively searching for the solutions you provide.
Instead of spending your time and budget trying to get the attention of people who aren't looking for you, you invest your effort in getting in front of prospects who are looking for you right now.
In its simplest form, inbound helps you get found, get leads and close more new business. It takes all the disparate marketing tactics, like email marketing, content marketing and social media marketing, and pulls them together so they work more efficiently and effectively. The five fundamentals of inbound marketing are:
Set Goals - Define the goals of your program, be it a number of new leads or conversions, and be able to quantifiably measure them.
Know your customer - Create robust, specific customer personas to create targeted messaging and content that speaks to your ideal customers' challenges.
Create effective content - Develop quality, SEO-optimized content that will drive organic traffic and guide prospects through the buyer journey.
Automation - Leverage technology to improve campaign targeting and nurturing while freeing your team to focus on other efforts and closing deals.
Analytics - Measure and track program performance to make objective data-driven decisions on how to optimize and improve campaigns.
Once you get your customers' attention, inbound helps you create a remarkable, educational experience by providing them content and nurturing them while they go through their own personal buyer's journey.
Chapter 1: How And Why Inbound Marketing Works
Learn Why Inbound Marketing Works And Old-School Marketing Doesn't
You don't have to look any further than your own behavior to see why inbound marketing works so well. Do you watch TV commercials when you record shows? Do you notice the print ads in your favorite magazine? Of the hundreds of ads shown to you on websites, in search results and in your social feed, how many do you actually click?
Today marketing has evolved into a science designed to create a remarkable educational experience for prospects, allowing you to match your marketing to your prospect's buyer journey.
Why Inbound Marketing Works
Buyer behavior has changed dramatically over the past decade. Everyone has a mini-computer constantly at hand, and it has empowered buyers with the information they need to make sound purchase decisions. Your marketing and sales processes must be adjusted accordingly.
If you want to get your prospects to buy, you have to make them feel safe. How? Educate, advise, counsel and coach your prospects instead of trying to sell to them. This aligns perfectly with the inbound marketing methodology.
When you create compelling, educational content, post it to your website, share it on social media and augment it with a thoughtful nurture campaign and well-designed conversion strategy, you're implementing the core fundamentals of inbound marketing. You're also engaging with your prospects in a way that perfectly matches modern buyer behavior.
How Does Inbound Marketing Work?
Understanding the mechanics of how inbound marketing works to generate new visitors to your website and how to turn those visitors into leads for your business has nothing to do with the actual tactics used.
So then what is the secret sauce behind inbound marketing?
It introduces a methodology, allowing you to connect marketing tactics
The idea of integrated marketing isn't new. Even traditional advertisers know that their marketing tactics need to be tied together.
But those tactics can still be siloed, and those silos are broken down and removed with inbound. The thread that ties all of the inbound tactics together is inbound itself. The process is a single effort focused on optimizing a variety of tactics with real data and quantitative performance as the measure of success.
To do it right, it needs a strategy before tactics
Having a well-thought-out, comprehensive marketing strategy before you start is one of the secrets to an inbound program that delivers results. Without an inbound marketing strategy and plan, running an inbound marketing program is like baking a cake without a recipe. Unless you're a master baker, you risk the likelihood of a mess.
It's data and performance-based
Successful marketing is an art. Today, it's also a science.
Every day, we get data on the performance of all aspects of marketing – from website traffic, keyword rankings and landing page conversions to email campaigns, social reach and paid engagement. All of this information gives us unprecedented insight into what's performing and what might be underperforming. Better yet, we get this in real-time.
It has an automation component
Today, marketing is exponentially more complicated than in the past.
Yes, you can buy software to automate your recurring marketing tasks, like email and landing page development. But, if you want to really make an impact on your business, you need to be looking for an inbound automation platform. Inbound marketing is so methodical, scalable and repeatable that it requires automation to make it hum.
It's about them, not you
This is more of a marketing issue than an inbound issue, but it's a common mistake. You have to talk about your prospects.
Resist the urge to talk about yourself. Your prospects don't care about you; they only care about how you're going to help them.
It uses the best of today's marketing tactics
As mentioned above, inbound brings together the best of today's buyer-focused marketing tools. They are tightly integrated and, when coupled with a solid strategy and a methodology to optimize the effort weekly, they produce solid results month over month, year over year.
It's systematized, scaled and replicated
Inbound marketing is a process. Processes are designed to be scaled. So, once your inbound marketing or inbound sales process is set up, it can be scaled, systematized and replicated so that it runs behind the scenes with oversight instead of deep involvement.
It's optimized day by day, week by week, month over month
With inbound you get real-time insight into how you're doing. You can literally look at your phone and see visitors, conversions, leads, sources of visitors, blog performance and more. That means you don't have to wait months to adjust a program that isn't performing as hoped. You can optimize it weekly, or even on the fly.
The better you get at it, the higher your return on investment
This is one of the best reasons to implement an inbound program: As you get good at it, it takes less time and requires fewer resources, meaning you make more money.
In addition, as your program improves, it actually gets easier to generate the leads you need to hit your goals. When you have 15,000 followers and you publish a blog article, you should expect many more new visitors to your site than when you only had 150 followers.
Chapter 2: The Three Phases Of Inbound Marketing
Learn How To Plan, Build And Grow Your Inbound Marketing Program
When we see inbound marketing programs that are underperforming, something is usually missing. More often than not, what's missing is the strategy and planning behind the tactics and the process to continuously improve the program once all the assets are set up and operating.
Because of these habitually missing elements, you need to very deliberately make sure that your inbound marketing effort has the three critical phases: strategy and plan, implementation and build, and finally optimize and grow.
The PLAN Phase: Strategy And Planning
During the plan phase, you're creating the target persona profiles, marketing messaging, differentiation, stories and analytics required to measure program performance against expectations. This is by far one of the most important exercises within an inbound marketing effort.
During this phase, you'll plan all the assets you need to generate leads, including:
Your website
Content
Emails
Social media content
Lead nurturing
SEO
Influencer marketing
Your technology stack
The plan phase is critical. Think of it like a cake recipe. If I said to you "here are the ingredients for an amazing chocolate cake" without providing the recipe, you might make a great cake, but more than likely you'd end up with a mess. The plan provides that recipe for what needs to be built, how it needs to be built and when. Consider a new website:
You want a website that will be found when people search targeted keywords and questions, so you do SEO before building your website.
You want your website to have content for all of your personas at each stage of the buyer journey, so you first develop personas and a content strategy.
You want your website to be a lead generation tool, so you create a conversion strategy that maps how to convert visitors into leads.
Without the strategy phase, you'd be making assumptions and decisions without context to the rest of the inbound program. You need a plan one that aligns perfectly with your business goals.
The Build Phase: Creating And Implementing The Inbound Marketing Assets
During the build phase you're creating all the assets you accounted for in the plan phase. This phase varies by company. Every program is different.
If you have aggressive lead generation goals, you're going to need a lot of active marketing and a lot of tactics to drive visitors to your site and then convert them to leads. If you have a less aggressive requirement, then you can get away with fewer tactics and a lower level of investment. It all comes down to your goals.
However, you're going to need three sets of tactics in your program.
GET FOUND TACTICS
on-site search engine optimization
off-site optimization
social media
influencer marketing
pay-per-click
All these tactics have one common characteristic; they drive new visitors to your website by helping you be in the places that your prospects are spending their time on the web. They have to work seamlessly to produce optimal results. The better they're planned and orchestrated, the more visitors you'll get and the richer the top of your marketing funnel will be.
CONVERSION TACTICS
Getting found is only the first in a series of complex steps. Next, you have to turn that anonymous visitor into a lead. Knowing how to convert visitors is a process that takes time and experience. Here are three tips to get you started:
Make sure you have content offers for people at all stages of the buyer journey: awareness, consideration and decision-making (top, middle and bottom of the funnel).
Make sure your offers are targeted to your personas and answer the questions we discussed in the plan phases.
Take extra time to create bottom-of-the-funnel offers that deliver real value. "Contact us," is generally an unremarkable and ineffective bottom-of-the-funnel offer.
The more you create new offers, the more leads you're going to generate, so look back at your plan and make sure you have enough offers planned to drive the number of leads you need to grow your company.
LEAD NURTURING TACTICS
Even when you have leads, those people are probably not ready to buy. Typically, 90% of the leads are at the top or middle of the funnel and need more time and information before they're ready to buy. This means you need to nurture those leads.
Leads often get nurtured via email marketing campaigns, and an inbound marketing program usually has two types of email marketing tactics.
Educational emails that go out regularly (once or twice a month) to everyone, including prospects and maybe even clients or customers. These are helpful emails that share tips, advice, industry insights or case studies about other clients.
Next-step emails triggered by specific actions prospects take on your website. For example, if they download a whitepaper, a series of three to six emails is automatically sent to help you stay connected with that lead and guide them to the next step in the buyer journey
Together, these build types of tactics are organized to deliver similar messages, help you stay close to new prospects and create an experience that advises, guides and educates your prospects.
They're also meant to help them feel safe with your business so that when their pain becomes acute, they already know and trust you.
The GROW Phase: Optimizing Inbound Marketing For Results
This is where you continuously test and improve performance week over week and month over month. Inbound marketing is a continuous improvement approach to marketing that uses real-time data to optimize performance and maximize results.
This requires a scientific approach to marketing. You need to be willing to test everything and be willing to suspend opinions and assumptions in exchange for facts and data.
You also need a defined methodology, such as:
Collect, analyze and review data
Review findings with the team
Develop an action plan based on the data
Implement the changes
Measure the improvements.
While you shouldn't expect to see dramatic increases month over month, you should see small to moderate improvements, which over the course of the year add up to produce a significant impact. However, the ability to analyze data and respond to it with the appropriate action plan takes time, expertise and a clear process.
Inbound Is An Orchestra
Skip any of the above three phases or take shortcuts and you risk negatively impacting performance.
Additionally, your inbound marketing tactics must be tightly orchestrated. Think like an orchestra, where the tactics are the musicians. No matter how amazing those musicians, if they play their own music the end result will be terrible. Only when organized and led by a skilled conductor do they produce beautiful music.
Inbound marketing needs to be orchestrated to produce amazing results.
Chapter 3: Inbound Marketing Strategy
Creating Your Inbound Marketing Strategy
If you've never baked a three-layer chocolate cake, would you ever start without a recipe? Would you ever depart on a car trip, to a place you've never been, without GPS? Would you attempt to run a marathon without training? Of course not.
Yet every single day, people in companies big and small attempt inbound marketing without a plan. Strategy and planning need to be a part of every inbound marketing effort.
The Core Elements Of An Inbound Marketing Strategy
PERSONAS
Typically, most people understand the concept of personas and the reason they should profile their best prospects. However, most businesses create incomplete personas that are missing two key elements: online behavioral profiles and rich psychographic details.
The online behavioral profile includes a set of characteristics highlighting your prospects' online activities. What blogs do they read? What websites do they visit frequently? What email lists do they subscribe to? What LinkedIn Groups are they members of? What web magazines do they read? You get the idea. This online profile is critical to completing an inbound marketing persona.
Psychographic profile data includes features like personality, lifestyle and opinions. For example, our personas include people who view marketing as an investment, not a cost. Another is people who have long-term perspectives on their marketing efforts, as opposed to those who want a quick fix.
DIFFERENTIATED MESSAGING
Good messaging starts with great understanding. You need to understand what pains, challenges and issues these people are dealing with (related to your product or service). But prospects won't just want to know how you solve their pains, but how you're different from the competition.
By directly relating the pains of your personas to your solutions, you'll have the raw materials for effective messaging that, in a matter of seconds, can grab prospects' attention, make an emotional connection, draw them into your narrative and convince them that you can solve their challenges.
Differentiated messaging is often the difference between success and failure, and it's the Achilles heel of most marketing efforts.
STORIES
It's not enough to have the right messaging. It needs to translate into stories. People naturally understand, remember and share stories. Human beings are not wired to remember features and benefits. On the other hand, stories unlock several hidden places in our brains that contribute to people wanting to do business with you.
But all stories are not created equal. Focus on creating stories that feature your prospects as the hero, not you. They should also clearly articulate what you do, how you do it and why it will help them.
ORCHESTRATION
Next, carefully select, connect and plan the tactics required to meet your business goals. You've likely already done some of this. You probably have a website, are blogging, create content, have an email campaign and post to social sites. You might even use marketing automation software.
It's not enough. Tactics by themselves are fool's gold – just because you have them doesn't mean they'll produce results. Inbound marketing tactics are so closely connected that if they're not planned, built and deployed properly, you won't see results.
For example, your search strategy needs to be perfectly aligned with your content strategy, your website strategy and your conversion strategy. Each of these will fail if not properly connected to each other.
BENCHMARK ANALYTICS
You're going to want to back into these tactics, based on quantitatively analyzing your revenue targets as well as your current marketing and sales funnel metrics.
As an example, if you need 1,000 leads to get you to your goals because you only close 10% of those leads, that's going to require one type of program. If you only need 100 leads because you close 75% of those leads, that math is going to produce an entirely different inbound marketing program. Every program for every business is different.
As part of your inbound marketing strategy, you need to know where you are today and where you want to be next month, in six months, in 12 months and in three years. It's impossible to plan, build and optimize a program if you don't know where you are today and where you need the program to take you.
GOALS AND PROJECTIONS
Inbound marketing is 100% measurable, so part of the planning and strategy process has to be the setting of goals and potential projections.
These projections are based on the current benchmark data and the planned rollout of the selected tactics. If you change the rollout, plan to change the projections. If you change the selection of tactics, plan to change the projections. There is a direct cause-and-effect relationship between the tactics and the numbers.
You should go into inbound marketing with a complete understanding of the interconnected relationship between the strategy, plan and optimization effort to the performance metrics. For example, If you change your company strategy six months into the program, expect to redo all the metrics projections. If you decide pay-per-click is not in the budget, plan to drop the website visitor projections.
The bottom line is your decisions impact your results, so treat those decisions carefully.
How To Start Getting Leads From Your Website
First, your website is NOT an online brochure about your company; it's an online resource center to help prospects make a safe and smart purchase decision. Once you make this shift, you'll start seeing more opportunities.
You also need to think about your website as an experience. The moment visitors arrive on your website, they should be saying WOW! They need to be educated, advised, coached and consulted along the way. Here's how to do that.
Upon Arrival – The Welcome Message
Your website has a simple agenda: to get someone you've never met to speak with you. To do that, you have to get their attention with a compelling message and captivating homepage that answers key questions and builds trust. Be sure to deliver a simple message that disrupts, emotionally connects and clearly articulates what you do.
Strategically Crafting The Experience
The better the experience you provide visitors, the longer they'll stay and the more likely they are to convert. Here are 4 tips for optimizing your site experience:
Make it easy to navigate, particularly mobile devices – people are quick to give up when challenged or frustrated.
Write copy in a way that is not too technical – people get nervous when they don't understand everything in front of them.
Offer a variety of media options for different learning preferences – some people like to read, others prefer video.
Resist the urge to make the site everything for everyone. Too many products, pages and offers can overwhelm people.
Offering Content Across The Buyer Journey
If 100 people visit your site, on average 90 aren't ready to talk. Yet many businesses only create content for the 10 who are ready to buy. But you need something for the 90% who are still learning and researching to help guide them toward a conversation.
Create content offers that satisfy the three main stages of the buyer journey.
EARLY BUYER JOURNEY OFFER
This content is for people just beginning their buyer journey and need information that helps them start to understand what you do and how you do it. It includes highly educational assets like e-books, tip sheets and guides.
MIDDLE BUYER JOURNEY OFFER
This content is geared toward those in the consideration stage who are looking at their options and comparing providers. It could include webinars, calculators, case studies and comparison charts. Early and middle buyer journey offers can be ungated or ungated to capture email and other prospect information
LATE BUYER JOURNEY OFFER
People in the decision-making stage are ready to talk to a sales rep, but they don't want to be sold, so you have to do something for them. A free trial or demo might be enough for a SaaS product, but you may have to get more creative for other industries and offer something of value. For instance, we offer to grade their website and provide a list of steps to improve their score.
A Comprehensive Website Strategy
Many website projects go bad because the strategy wasn't locked down beforehand. When it comes to websites, you have to lay out your strategy before designing a single page. Here are the areas to consider.
ARCHITECTURE
Site architecture comes into play in several areas, but the place to start is usually the arch map and navigation. Determine what pages are needed on the site and how the pages will be connected to each other, presented to the visitors and organized to allow the visitors to easily flow through them.
You'll need pages for people in each buying stage and possibly even pages for specific vertical markets or roles.
VISITOR FLOW
While you're doing your planning, and in particular when you do your architecture map, keep visitor flow in mind and make it strategic.
What pages do you want your visitors to go to first?
What pages do you want them to visit next?
What pages do you want them to end up on?
What pages give them a chance to act?
By going through this exercise, it's more likely that your site will be simple, easy to navigate and make it easy for your visitors to find what they're looking for.
PAGE BLUEPRINT
Think about your pages like the rooms in the house you're building. Once you have all the pages identified, it's time to drill into each page to determine the content that should be there.
Who is this page for?
What persona?
What stage of the buyer journey?
On each page, you'll need headlines, sub-headlines, copy, and images. You'll need to know what offers to include and what forms to deploy.
Continuously Improving The Experience
Once live, your website should be a living, breathing organism that gets constant attention. No more than a few weeks should go by without you testing a theory or making some type of upgrade or update. Pages need to be added, messaging must be adjusted, offers should be tested for conversion and navigation needs to be optimized. The work is never done.
Once you get into the rhythm of tracking your site monthly and monitoring it for performance, you'll start to make improvements to impact those results. This continuous improvement approach is a big part of inbound marketing and one of the secrets to getting results.
Using Data To Drive More Leads
Inbound marketing is a data-driven, results-oriented marketing methodology. There is a ton of data that can be used to make improvements to your site almost every single day. You don't have to argue about where the picture should go or what picture to use. Just A/B test it.
"Let's test it" should be your mantra. Opinions, attitudes and past experiences mean nothing. Today, it's all about the data.
If the page with your picture performed better, it stays. Now, you work to outperform the control. Whatever improvements you apply that increase performance become the new benchmark, and everything else should outperform those metrics.
Chapter 5: Integrating SEO Into Inbound Marketing
Looking For Leads From Inbound Marketing? Get Found On Search Engines
The internet has changed the way people buy. Between search and social media, the buyer journey is heavily self-guided. By the time prospects reach out to sales, they may already have passed through 75% of the buyer journey.
To that end, you need to focus your marketing on those people who are actively looking for you via search engine optimization (SEO).
Getting Found On Search Engines Starts With Strategically Selecting Keywords
The mistake most people make is selecting keywords they want to be found for instead of looking at the keywords and keyword phrases people are actually using.
To prevent this misstep, start with a keyword audit that reveals the keywords you're currently ranking for and new highly searched and relevant keywords, keyword phrases and questions that can attract new visitors to your website. You can do this with tools like SEMrush or Moz.
When selecting keywords to target, consider the following four elements:
Relevance - How relevant the term, and the results show in search engines, are to your services or business.
Search volume - The number of monthly searches. The more the better, but don't sleep on long-tail keywords that have lower search volume but are highly specific.
Difficulty - This is usually shown as a number from 0-100 that indicates how hard it is to rank on page one for that keyword.
Click rate - some terms invite more clicks than others, making them better traffic generators.
Questions, in particular, represent good keyword opportunities, offering clear guidance on what people want to know and a strong focus for the content you need to create.
Both SEMrush and Moz allow you to easily select keywords, create a centralized list and track your ranking. Review them weekly, but don't expect to move from page 10 to page one in a couple of days, especially keywords with high difficulty, it might take months instead of weeks.
Don't Underestimate The Importance Of Your Website
Once you've selected target keywords, connect them to your website and content strategies. No one knows exactly what's included in search engine algorithms, but we do know that they look at specific elements of web pages.
Here are some of the more important website page components that you'll want to optimize:
Page URL
Page title
Meta description
Headline
Subheads
Page copy
Image tags
Additionally, search engines are looking for signals that the content on your site is helpful and answers the questions visitors type in the search bar. This is done through engagement metrics, such as:
Click rate
Time on page
Bounce rate
Pages per visit
Don't forget, your blog is a great opportunity to improve SEO. Google likes fresh content. It's challenging to add new website pages to your site on a weekly basis, but it's easy to add new blog articles. Treat them like individual website pages and follow the same guidelines as above.
Driving Visitors To Your Website Means Focusing On A Variety Of Sources
Your goal should be to drive more visitors to your website month over month. Ranking on search engines is just one way to do that. You'll want to focus just as much effort driving new visitors via social media, referring websites, email and paid media.
Driving people to your website from a referring website has particularly big benefits. This is referred to as backlinking, and Google and other search engines put a high value on it. The more high-quality inbound links you have, the easier it is for you to rank for valuable terms.
Chapter 6: How To Nurture Inbound Leads
Get Your Prospects To Know, Like And Trust You
Lead nurturing has one goal: keep the conversation going with leads at all stages of the buyer journey. If you can deliver solid guidance, educational information and advice in perfect context to their journey and their challenges, you can position your company as the one they want to do business with.
Plan Your Lead Nurturing To Match The Sales Cycle
If your sales cycle is 30 days, your lead nurturing should be no more than a series of three emails sent every three days. If those convert in the 40% to 60% range for open rate and between 30% and 40% for clickthrough rate, you're killing it. Anything less is going to require some testing and adjustments over time.
If you have a 12-month sales cycle, then you're going to need a longer nurture time frame. Consider sticking with the three-email, three-day sequence, but then bring those back every six weeks or so to remind your new prospect how your company is obsessed with being a trusted advisor.
Remember, you also have regular educational emails going out to these same people. Your general email marketing is a supplement to these lead nurturing campaigns. This allows you to take a breath and let the prospect breathe. Make sure you orchestrate these two email programs perfectly, so the messages are complementary and there are no mixed messages.
Make Your Communication Remarkable, Which Will Equal Memorable
What you say is more important than how you say it or how often you say it. These touchpoints are critical to establishing your brand, your message, your stories, your disruption of the prospect's status quo and, ultimately, your ability to turn these opportunities into new customers.
These emails need to be remarkable. They need to be written elegantly. They can't be too long, or else they won't get read, so you need to keep them short and choose your words carefully. They need to differentiate you from your competitors. These same prospects might be getting emails from your competitors, so make yours sharper and more interesting.
Personalize The Nurture Campaign To Be Contextual To Their Challenges
With campaigns, basic personalization means using the prospect's name in the email. If you want to go further, include company names, roles or industry information in the body of the email.
Advanced personalization means creating custom content offers and building out lead nurtures that are based on the specific challenges facing your specific prospect. For example, you can run a complete reporting email sequence if reporting is a big challenge to your prospect. You can run a complete sequence based on data quality if that is their hot button or pain point.
You might also want to consider running branch campaigns based on their behavior within the lead nurture workflow. But before you go crazy, keep in mind that you might end up with a huge mess of complicated branch campaigns that never pay off. Build these more complicated nurtures based on performance data. If it works, keep doing it. If it doesn't, stop to keep things from getting too big too fast.
Track Campaign Metrics And Set Campaign Expectations
Yes, you want to track open rates, click-through rates, opt-out rates, and the conversion on specific offers. But if you really want to see how these emails are impacting business results, look at the conversion points across your sales process and at each stage of the funnel.
How many MQLs (marketing-qualified leads) are turning into SQLs (sales-qualified leads)? This is an indicator that your lead nurturing is moving those awareness folks down into consideration.
What percentage of SQLs are actually sales opportunities? This could be an indication as to the quality of your leads, but it might also indicate that your lead nurturing is helping prospects feel safe.
Setting expectations at the start of lead nurturing is important. If you think lead nurturing is the difference between success and failure this year, you're going to be disappointed. It's just one of many tactics that need to be executed as part of an orchestrated inbound marketing program. Inbound won't work without it, nor will lead nurturing work on its own.
Chapter 7: Optimization Leads To Improved Program Performance
You Need A Program Optimization Methodology
Inbound marketing is an activity-based methodology. You don't just publish assets then sit back and wait for leads to pour in. Instead, you constantly monitor, adjust and optimize the performance of all your assets based on data. The following process can help guide you in those efforts.
ANALYZE PHASE
Look at data from almost every aspect of the program: keyword data, website data, email marketing data, conversion data, and more. Pour through it on a daily, weekly and monthly basis. By constantly reviewing real-time performance data, you'll start to see trends, set performance goals and more quickly identify when programs are succeeding or falling short.
REVIEW PHASE
Here, you're comparing data and looking for patterns. Meet internally to discuss the data and see if there are any obvious answers. Think about it like doctors collaborating with colleagues to come up with the correct diagnosis. Get as much input and as many potential recommendations as possible to get ready to respond.
RESPOND PHASE
Create a series of experiments to help validate your hypothesis on how to improve results. Prioritize the tests based on those that will have the biggest potential impact and take the least amount of effort. This ensures you get as many tests up and running over the next 30 days as possible. Think of yourselves as a rapid response team trying to drive results in the shortest amount of time.
ACT PHASE
Deploy your tests. Some might get installed in a day or two. Others might require that assets be adjusted, created or modified, and it might take a week or so to get up and running.
And then? Start the cycle over again, analyzing the data, reviewing it to see how it played out, creating new responses and putting those into action.
The Faster You Cycle, The Faster You Get Results
If you're looking at the data quarterly, you're only able to respond four times a year. If you're looking at the data monthly, you're responding 12 times a year. If you're looking at the data weekly, you're responding 52 times a year.
The faster you cycle, the faster you get results and the more significant the results.
You should be looking at and responding to some numbers daily, some numbers weekly and some numbers monthly. Anything beyond 30 days is too long for an inbound engagement. The data that you're looking at daily might not require action, but it does require analysis and review. Usually, it's more of an in-progress check on the action plan already in play.
Prioritize Based On Impact Of Results From Inbound Marketing
With so many potential upgrades to work on, how do you decide which ones to work on and when? It can be very complicated if you don't have a way to prioritize all of your ideas.
Prioritize your optimization efforts based on impact and effort. In other words, which tasks are going to have the biggest impact for the least amount of effort? For example, optimizing a landing page might take only a couple of hours but produce double the leads. Big impact, small effort. Tackle tasks like this first, then work in the bigger projects later.
This approach ensures you'll see bigger improvements in less time than perhaps you've been seeing when you tackle big, time-consuming projects that take a while to wrap up and impact results.
Being able to optimize the results from your inbound marketing program is one of the biggest barriers to sustained success with inbound. It's also one of the hardest aspects of inbound because it requires people who can analyze data, identify opportunities, develop tests and use all of that information to create a prioritized action plan. And the only way to get good at it is practice.
Successful Inbound Marketing Requires Experience And Expertise
As you can see, inbound marketing calls for a wide breadth of expertise – from SEO, website development and marketing automation to content creation, social media and data analytics – as well as in-depth experience running and optimizing campaigns.
While it's not necessary to work with an agency to implement a successful inbound campaign, it can be more efficient and effective to partner with experts. Although you may not have in-house access to the specialized skills needed to orchestrate an ongoing inbound marketing program, an Inbound Marketing Agency will staff the talent you need.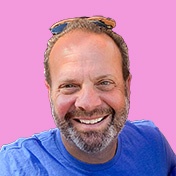 Mike Lieberman, CEO and Chief Revenue Scientist
Mike is the CEO and Chief Revenue Scientist at Square 2. He is passionate about helping people turn their ordinary businesses into businesses people talk about. For more than 25 years, Mike has been working hand-in-hand with CEOs and marketing and sales executives to help them create strategic revenue growth plans, compelling marketing strategies and remarkable sales processes that shorten the sales cycle and increase close rates.