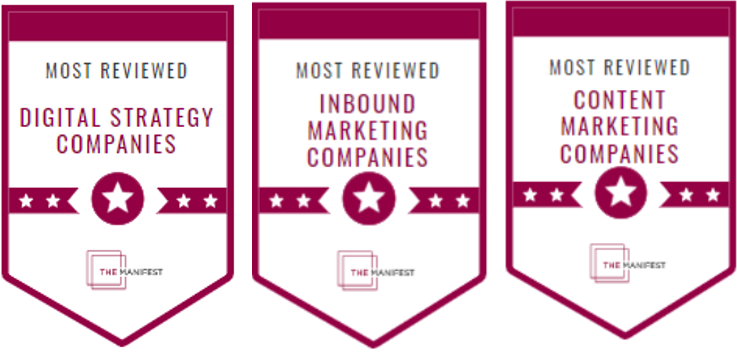 PRESS RELEASE – April 5, 2022
Success is only possible with the right kind of plan in place – one that leverages data, innovation and communication.
Data gives us the best idea of where we stand, innovation helps us get to where we want to go and communication keeps everything together.
We work hard to create deep connections with our clients, and they seem to appreciate that, helping us get recognized by The Manifest as one of the most reviewed and recommended digital strategy companies in the Philadelphia region for 2022.
The Manifest is a business news platform that helps companies find the ideal partner vendor for projects. They create ranked listings of the best performers by industry.
For a company to be recognized, they need to record a lot of positive feedback from clients on their profile at The Manifest.
Our team has invested heavily in building strong client relationships throughout the duration of engagements.
We build custom advocacy programs for every client at the start of their engagement. We ask our clients to work with us to personalize our advocacy outreach.
Whether they want weekly check-in calls, like most of our Accelerated Engagement clients, or monthly email outreach, like our more traditional retainer or HubSpot Garage clients, we work with every client to build a personalized advocacy experience.
The result is a high level of client satisfaction and recognition – but getting an award for it is still an unexpected development that we appreciate.
"This is all about our clients and the work we do to help them grow their companies. If they didn't LOVE THEIR AGENCY, we wouldn't have been recognized by The Manifest. Thank you to all our clients."
– Mike Lieberman, CEO and Chief Revenue Scientist, Square 2
Client satisfaction in the agency business is a never-ending and relentless pursuit. You can always do more, and you can always do better.
Square 2 is built on a foundation of core values that includes:
Every Client A Raving Fan
No Fluff
Remarkable Or Nothing
Practice What You Preach
Always Learning, Always Teaching
Team Equals Family
This translates into our team's focus on helping clients realize the results they expect and delivering an experience that is unmatched in the agency industry. For even more positive reviews from past and current clients, see our reviews page.
Serving clients and helping businesses grow is our passion. Being recognized by organizations like The Manifest and hearing positive feedback from our clients is the fuel we need to continue our journey.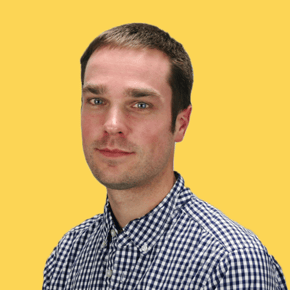 Doug Manners, Managing Editor
Doug is the Managing Editor at Square 2. He has more than 15 years of experience as a writer and editor for inbound marketing agencies, newspapers and online publications. Doug lives in Denver, Colorado, where he spends much of his free time hiking, planning hikes and thinking about new trails to hike.