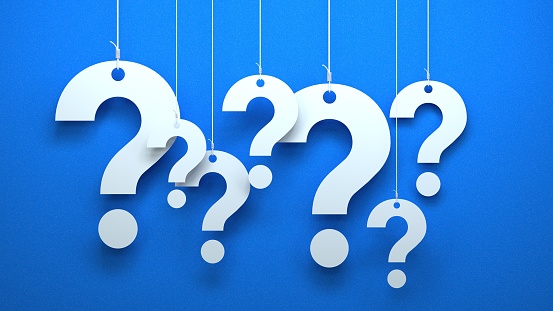 Selecting a digital marketing agency or revenue growth agency to help your firm with its digital transformation, technology or revenue generation objectives is tricky. There are a lot of agencies to choose from and they're all not created equally.
Some tell a good story and look good on the web, but they're filled with inexperienced, junior people who do their best to help but are overworked and stressed.
Others have plenty of time but lack the experience to go deep with your issues. They've only handled one or two projects like yours and are going to fake it until they make it.
There's really only one way to thoroughly check on the important details associated with the agencies you're looking at, and it's NOT by checking references or getting a referral from HubSpot – it's by asking the hard questions.
Here's the list of nine questions that will uncover any issues with the agency you're considering.
Question 1: How many clients have you assigned to the person you're planning on assigning to us?
This is the most important question. Many agencies drive profit by putting as many clients into the shop as possible and overloading their account managers, growth consultants or customer success managers with eight, nine, 10 or even 12 or more clients.
This looks good on the agency's bottom line but makes it nearly impossible for those people to spend enough time with you to get to know you, your business and your program.
They're hopping from client to client all day long, never going deep with any of them and never getting the time to really look closely at the program performance.
In addition, they can't think about your business, they can't be creative to help with new ideas and they can't possibly be collaborating with other agency people to develop innovative ideas for your program.
Fractional agency teams make sense for the agency, but they don't make sense for the client.
Instead, look for an agency that's capable of delivering a dedicated team that works with just one client at a time. While this kind of service will be more expensive, it will be much cheaper in the long run.
First, they get much more done in a much shorter time frame. Typically, six months of work can be condensed into just 30 days with a dedicated team.
Next, the team is much more efficient because they're not starting and stopping with 10 different clients all week long.
Finally, this approach means your agency team is working with you and your team all day every day during the engagement, and everyone gets to know each other in a much more intimate way.
This allows the team to be highly efficient, potentially delivering more than six months of work in the 30-day period.
While not a traditional monthly retainer approach to client services, it's more like the level of service and attention you get from the large consulting companies such as Accenture, KPMG and Deloitte. Is it wrong to expect to be treated like the large consulting companies treat their clients? Of course not.
Question 2: How many years of experience does my day-to-day contact have?
It's important to know exactly who will be working with you day-to-day and the level of experience they have in relation to your stated work.
Many agencies have younger associates on client work, and while less expensive for the agency, this isn't always the best option for clients. Do you want someone who has been doing inbound and working with clients for less than a year or even two years, or do you want someone who has been working with clients and helping them grow their companies for eight years, 10 years or 12 years?
In addition to the length of experience, ask about the number of programs they've created, managed and optimized. If the answer is four or five, that might limit their ability to help you grow.
You really want someone who has managed many client engagements over many years. That's how you get the experience to know when tactics are working, when to stop tactics that aren't performing and how to adjust a program quickly, so results come sooner than later.
Finally, you want someone who is going to tell you what they recommend, not ask you what you'd like them to do. The agency should be driving your engagement with feedback, direction and course adjustments from you, not the other way around.
If you're telling your agency what to do, they don't have experienced enough people working on your company's program.
Question 3: Do you have a specific practice area and team to work on our priorities?
There are a lot of services agencies can provide, but all agencies aren't skilled in all of these areas. One way to find out is to ask about specific practice areas. Do you have a group dedicated to content creation, storytelling and messaging? Do you have a group dedicated to creativity?
Do you have a group dedicated to website design, development and user experience? Do you have a group dedicated to paid search and paid social? Do you have a group dedicated to technical work, like migrations, integrations, onboarding, training, data cleansing and complex configurations of HubSpot? Do you have a practice dedicated to HubSpot, Salesforce or other technology?
This doesn't mean the agency has one or two people – it means they have a team with a leader who works every day to ensure their processes, methodology and systems are tight and deliver a remarkable client experience.
That's how you ensure you'll be working with people who are dedicated to their craft and their specific area of expertise. This is how you get the benefit of that expertise and drive an engagement that finishes on time, doesn't run over budget and produces results.
Question 4: What proprietary processes does the agency use to ensure we see results?
A lot of agencies will wing an engagement in the hopes that you might not notice. Some haven't spent the time to figure out exactly how to scale with processes that allow their teams to be efficient while delivering an amazing experience to clients time and time again.
Other agencies have adopted specific methodologies from companies that train agencies and sell them playbooks for certain parts of their business. This isn't bad, but you should be aware of it.
The third set of agencies simply run HubSpot's agency playbook. Again, that's not bad or good, but it's something you should be aware of. Especially if you're coming from an agency experience that wasn't great, you don't want to go from one HubSpot agency to another, as an example.
The more progressive agencies have their own specific methodologies around mapping the buyer journey, building your website, creating educational and compelling content, setting up your CRM and redesigning your sales process, just to name a handful. There are many other applications for proprietary processes that produce better, more consistent results for clients.
Question 5: How do you justify your investment recommendations as compared to an agency that might cost more or less?
Often, the agency you choose to work with might simply come down to price. While you wouldn't pick the cheapest doctor, attorney or accountant, people do feel like they can go with a less expensive agency and not have to worry about it.
The answer to this question is important to help you understand what you won't be getting from a less expensive agency option.
For example, I might tell you we're going to be more expensive if you hire us to help you redesign and launch your website because we take our time QA (quality assurance) testing the site before we deliver it to you.
That means all the links work, all the copy is correct, all images render appropriately, and all the forms trigger notifications to the right people and trigger lead nurture campaigns or workflows if designed with such. The site works on all browsers and devices correctly because we checked all of those times not once but probably twice or more.
If that's important to you, you should be prepared to invest more in a company with that kind of QA process. You can find a cheaper price if you're willing to do all that QA work yourself and then wait for the agency to fix your punch list.
Experienced people will cost you more. Having a team that works with just a few clients at a time might cost you more. Getting access to senior leadership as part of your engagement might cost you more. If you think these differences are important and if you think they will produce better results (they do), you should be prepared to pay a little more for that approach to your engagement.
If these aren't important, then yes, a less expensive option is probably fine for you.
Question 6: How long will it take to complete most of the work required to produce results?
This might be one of the most important questions. Everyone is expecting results, and the timing is usually critical. One of the challenges with traditional retainer engagements is the work is dripped out over time based on the retainer budget. A bigger monthly budget means more gets done each month. A smaller monthly budget means less work gets done.
In most cases, you tell your agency what you want to spend, and they match the work to your budget without any discussion around the impact this will have on your expectations and results.
The more your budget, the more agencies can do, and the faster you'll get results.
However, a lot of agencies will tell you what you want to hear during the sales process just to get you on board. That might mean telling you to expect results in two months regardless of your budget.
Having run programs for clients over the past 18 years and worked with HubSpot for over 11 years, I know that if you spend $10,000 a month, it will take a good agency six months to get you solid and sustainable results.
Even then, a lot of things can slow down or even limit the expected results during that six-month period.
Alternatives do exist. Look for an agency that has redesigned the client experience to ensure results are delivered in 30 days, not six months. There's no reason that more agencies can't put dedicated resources on your program to cut the time down significantly and get you results in weeks, not months or even years.
Question 7: What programs or services do you offer to support our company and our growth initiatives over the long term?
Marketing isn't something you do for a month or even six months and then take a break. It's something you do every day. Improving sales or service execution isn't something you do once, it's something you do all day, every week, all year long.
In fact, if you really want to generate revenue and grow your company, you should be looking for an agency that can support you for many years in one form or another.
The agency you choose to work with should be capable of supporting you in a number of ways over time, and those options might change.
Fractional CMO services can help give you guidance and direction. Technical maintenance and optimization can fill a gap if your team is missing this skill set. Ongoing operational support for your technology platform is another service that your agency should offer.
Your agency should offer services that help you review performance, make recommendations and align those suggestions with an improvement in results. They should also be able to hop in and help with project work as needed.
The bottom line is some form of ongoing advisory services and optimization services along with the ability to step in and help out as needed should be part of their service offering.
Question 8: Do you offer revenue operations (RevOps) services?
I've included this as a new question because it's a new area that your agency should be equipped to provide services around. Revenue operations (RevOps) includes the practice of managing the backend process, systems, methodologies and technologies associated with marketing, sales and customer service. Any part of the business that impacts revenue generation would fit into revenue operations.
Today, people with these skill sets are hard to find, and agencies offer clients the ability to gain access to these skills through the agency. Every company trying to build sustainable revenue growth needs RevOps services, and your agency should have a team, a practice area and an offering that includes ongoing RevOps services for an ongoing monthly investment.
Make sure the people in the RevOps practice area have provided revenue operations services to clients. Make sure they are steeped in the technical, strategic and communication skills to work with you on your ongoing RevOps requirements.
An engagement like this and a team like this can handle a lot of the heavy lifting around keeping your tech stack running, optimizing the tech stack configuration based on performance, helping with dashboards and quickly adding new workflows, sequences or changes to your CRM that can improve close rates and shorten sales cycles.
Question 9: What is your experience with specific technology, like HubSpot?
This question is important because you can't tell experience from the agency partner's tier. Some Elite Partners have less experience than some Diamond Partners. Some of the Diamond Partners have less experience than the Platinum Partners.
The only way to truly gauge experience is to ask about the number of HubSpot clients, the breadth and depth of their HubSpot experience, and the qualifications or certifications of the people you'll be working with or the people employed at the agency.
For example, about 50% of our CRM practice includes Salesforce, so we do a lot of HubSpot for marketing and Salesforce for CRM installations and integrations. If that's your desired tech stack, you need a partner with that specific set of skills and experiences.
Picking the right partner for your technology project is critical. People who are planning on figuring it out might eventually figure it out, but it might take a lot longer than you expected. It might even end up costing you more than you expected if your agency comes back and asks for more money because your project is more complex than they anticipated.
Instead, look for an agency that asks a lot of questions and wants to look under the hood before quoting you a price. They might even need an extra call or meeting with their technical practice lead to ask some highly technical questions to understand your requirements and expectations.
You can almost always judge the agency's ability by the number of questions, the depth of the questions and the breadth of the questions they ask. They want to get it right. They want to understand your requirements, and they know your answers are important to delivering a flawless install or configuration.
Choosing a digital agency to help your company grow is a big decision. You have thousands of agencies to choose from, and even when you narrow it down to three or four, the choice can be tough.
I could have come up with nine more questions for you to consider, but eventually you'll have to decide. These questions might help you dig a little deeper into areas you may not have considered. They might encourage you to inquire about some aspects of the agency that are important today but weren't as important the last time you selected an agency partner for help.
One final note: Take notice of how the agency works with you when you're a prospect. Is the process elongated? Do they ask you a lot of questions? Do they take the time to get to know you, or are they jumping right to a stock proposal?
Do they work with you to create the recommendations? You should be involved in that process, and you shouldn't be surprised when the proposal shows up. It should be around the investment level you discussed and include the items that align with your top priorities.
If they listen, if they're responsive, if they take good care of you and if you get access to senior people during the sales process, it's very likely they'll continue that experience into the engagement.
If you have aggressive growth goals, who you choose to work with is important. Make the right choice and you'll be on your way to transformational growth.
Square 2 — Building The Agency You'll LOVE!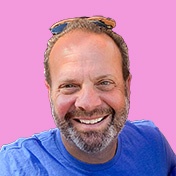 Mike Lieberman, CEO and Chief Revenue Scientist
Mike is the CEO and Chief Revenue Scientist at Square 2. He is passionate about helping people turn their ordinary businesses into businesses people talk about. For more than 25 years, Mike has been working hand-in-hand with CEOs and marketing and sales executives to help them create strategic revenue growth plans, compelling marketing strategies and remarkable sales processes that shorten the sales cycle and increase close rates.