Gain Useful Insights As You Leverage Customer Enthusiasm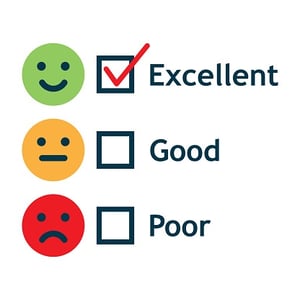 Does your business need brand advocates? A whopping 92% of customers will trust the recommendations of friends, family, and other customers above all other forms of brand communication.
Brand advocates share their positive experiences with a company or product. They're customers who feel so strongly about a business that they will actively promote it without being asked and without any compensation.
Think of them as super fans, similar to someone who wears their team's jersey or puts a bumper sticker of their favorite band on their car.
Even if your business isn't as glamorous as the Super Bowl champions (go Eagles!), customers will become fans if you treat them right. Show them you value them, and they'll become loyal customers, and ultimately advocates. With the prevalence of social media and mobile marketing, businesses need to find and support them.
Learn Who Your Customers Are
To serve your customers well, you need to know who they are and what they want. Asking them shows that you care about them, so it's the first step to creating advocates.
The experience of feeling valued by a company is immensely powerful. When a business loses a customer, 63% of the time it's because they don't feel valued. One of the best ways to show you value your customers is to engage them by asking their opinions.
3 Other Things You'll Learn From Customer Feedback
Asking for feedback isn't a meaningless gesture. Not only will you lay the groundwork for turning loyal customers into advocates, you'll also gain valuable insight into what customers want and how you can best serve them. In some ways, customers know more about your business than you do, because the customer journey is different from running a company.
1. Discover How People Perceive Your Company
In fiction, every character thinks they're the hero of the story. The same goes for businesses. Businesses tend to believe they are the best and that they're doing everything right. That doesn't mean customers feel the same way.
Do customers see you as offering great value and unrivaled service, or do they endure your flaws because you're the only game in town? A single negative review on a search engine's first page can cut business by 22%, and with three bad reviews, you can turn off 59.2% of potential customers.
Take the feedback you get to improve the areas where you're falling down, in order to prevent bad reviews. And of course, the brand advocates you're cultivating will help balance out any negative reviews that may be posted.
2. Discover Ways To Improve Products And Services
You want customers to be happy with their purchases – you also want them to convince others to buy from you. Everything in this world can be improved, and that includes your business. Customers all have ideas (some of them brilliant) on what products or services they would like you to offer.
Improving your offerings can have a healthy effect on your bottom line; 81% of shoppers are willing to pay more for products and services that come with a better customer experience. Knowing what customers like and dislike gives you a road map for investing your capital. When customers give you this kind of feedback, they are telling you what you can do to get them to happily spend more money.
3. Discover What E-Commerce Trends To Pursue
Tech trends affect every industry, even if you're selling hand-carved wooden ducks. All it takes is a hot new social app or virtual storefront platform, and the way you've been doing things for years suddenly doesn't work as well.
Trends can come out of nowhere and change business in surprising ways. For instance, following the trend of decluttering e-commerce pages helped Taloon.com increase sales by 12%. The indirect feedback of conversion rates will let you know which trends you should pursue.
Getting Customer Feedback
Effective ways to get customer feedback range from the low tech (a suggestion box by the cash register) to the highly sophisticated (chatbots fielding survey questions). And don't discount the power of a friendly face-to-face chat, where you ask a customer how they like your new product or service.
If you send a survey, follow-ups will usually increase response rates. Follow-ups can include email reminders, text messages and pop-up reminders. Use your knowledge of your customers to choose a tactic, and consider testing a couple of alternatives to see which one works best. Since 77% of American adults go online daily, any feedback-gathering effort should include some form of web-based outreach.
Many business owners are intimidated by customer outreach, assuming it's either too complicated or prohibitively expensive. But today, services and tools are available that make it as simple as sending an email. Tools like Traackr help businesses manage online relationships with influencers, and Tomoson can help you find brand advocates in your niche.
No single plan can show you how to turn someone from a loyal customer to a brand advocate. What all effective approaches have in common is that they're based on building relationships. Advocacy means moving beyond the customer/business dynamic, and creating trust and goodwill outside the usual business transaction. Getting customer feedback provides a great foundation to build those relationships.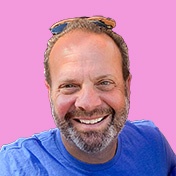 Mike Lieberman, CEO and Chief Revenue Scientist
Mike is the CEO and Chief Revenue Scientist at Square 2. He is passionate about helping people turn their ordinary businesses into businesses people talk about. For more than 25 years, Mike has been working hand-in-hand with CEOs and marketing and sales executives to help them create strategic revenue growth plans, compelling marketing strategies and remarkable sales processes that shorten the sales cycle and increase close rates.