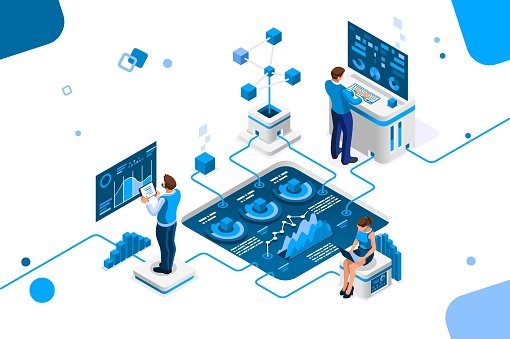 You Need A MOPs Role For Your Digital Marketing Team
There has been a lot of talk about marketing operations (MOPs) in the last year. It's a role that has exploded on the scene with new titles, new job descriptions and new role definitions. Entire societies and website are dedicated to the practice of MOPs.
Let's dig into this. What is marketing operations?
The answer box on Google defines marketing operations as "a broad term that collectively describes the function of the marketing organization, including people, process and technology, that enables marketing to operate efficiently and to scale with quality and consistency."
This is relevant because over the past few years the process has become much more complicated. The technology we use to execute marketing has become exponentially more complicated, and the people responsible for marketing have gotten smarter. We've given them more options, and the demands from our prospects have escalated, making marketing operations mandatory in most marketing efforts.
At Square 2 (which has the fifth-ranked listing on Google for "what is marketing operations?"), we define MOPs as the systems, techniques and technology that allow marketing to deploy strategy, tactics, analytics and software to smoothly scale and produce the desired revenue-related business outcomes.
MOPs is the backbone and the science of today's marketing efforts. To better understand it, let's break it down into the major elements.
People
Back in the day, marketing teams had people who specialized in tactical areas like email, web, search and paid media. This is how many agencies are still organized today. For example, you hire an agency to help you with paid media like Google Ads because you lack that skill inside your team.
But today marketing organizations are being redesigned to focus on different areas of the process, like people who drive demand, people who create content and people who optimize campaign performance. They use all of the tactics available to them.
This redesigned marketing team needs software and tools to help them execute more complex campaigns, personalized outreach, systematic ads, programmatic media and the data that flows from these complex campaigns.
Finding people to do this work requires a much different profile than marketing teams needed in the past. These people have to understand data, where it comes from, how it's stored, how it's accessed, how it's organized and how it moves from system to system.
MOPs people need to have deep technical understanding across a variety of platforms, including most marketing automation, CRM and even ERP systems. They need an engineer's perspective to these technologies.
The software tools today's marketers use are highly configurable, and the MOPs people are the ones to go into the systems, configure them, test them and then optimize them over time. This requires a deep understanding of the technology beyond basic out-of-the-box features.
These people are currently in high demand. They are difficult to find, more difficult to recruit away from good jobs and usually expensive to hire.
In many cases, going to an agency with people like this is your best bet. They can respond quickly, apply the right skill set and skill level, and bring a lot of experience to your company, situation and use cases. In short, they'll fix and solve your problems quickly.
Processes
One of the major objectives for the MOPs team is to create scalable execution methodology. They want to run similar campaigns over and over again at scale. Software helps with the execution, but solid process helps the rest of the team with their challenges.
For example, consider campaign planning. Some organizations don't even do campaign planning, while others do it sporadically. But it should be done regularly and consistently. MOPs would be responsible for determining the campaign planning methodology, tools and process associated with getting a campaign ready for execution.
This might include messaging, targeting or segmentation, offer creation, content review, campaign tracking, nurture design, social media amplification and integration with other campaigns like events, shows or launches.
It might also include campaign performance expectations, dashboards, ongoing monitoring and ongoing optimization tactics. That is a lot of work for a single campaign, and some companies (like our global professional services client) might be running 20 of these at the same time.
If you have 20 different campaign planning efforts, you'll never scale your marketing because you won't know what campaign plans are working. With different plans, you have massive inefficiency in setting up the technology, analytics and optimization efforts.
You need MOPs to build a single process for everything that is replicated across the marketing organization. You then need them to monitor, optimize and iterate on their own processes. This also helps you scale the marketing efforts effectively.
Technology
The third major area for MOPs is technology. Today it's much more than just a CRM and email marketing tool. You should be looking at a data platform, marketing automation, CRM and some type of service product.
You're going to probably need an intent data tool for targeting and lead scoring. You might want an email tool for the smart deployment of email campaigns. You're likely going to want an ad platform for social and maybe search ads served up to targeted accounts.
You might need a chat platform. If your ABM campaigns are complex, you may need ABM software like Demandbase, Terminus or 6sense.
All of these technologies need to be integrated. Data needs to flow from platform to platform. Analytics need to be synced. But most importantly, when changes to the tactics have to be installed, you'll need someone who knows how to go into each of these tools and make the necessary adjustments. This is where MOPs comes into play.
Ongoing optimization of nurture campaigns, lead scoring models, conversion paths, sales workflows, content publication, ad campaigns and more all need weekly optimization to produce the continuous improvement effect that drives month-over-month performance improvement.
Analytics
Data analysis is in so many parts of companies these days that it's hard to think it would live solely with MOPs. I'd probably argue that analytics belong in every marketing performance conversation, but MOPs does touch so many aspects of marketing that I think it's realistic to see the MOPs team doing most of the heavy lifting around analytics.
Even at Square 2, when I'm interested in a metric that's not in an existing dashboard, I turn to our MOPs team to get it. I think that's a natural motion you would want to plan for.
In many cases, you'll also be looking at data and analytics from disparate systems, such as marketing data from HubSpot, sales data from Salesforce, conversational data from Drift and ad-level performance data from Demandbase.
The best way to handle this is with a data visualization tool or dashboard tool like Databox, Domo, Klipfolio, Tableau or Power BI. Again, MOPs team members can be fluent in these tools and build almost any perspective to compare data effectively regardless of source or system.
If you haven't noticed, MOPs tasks are going to be increasing. As your marketing gets more complex, as your campaigns get more intricate, as your technology platform expands and as your marketing requirements get more sophisticated, your MOPs work is going to grow.
The sooner you start looking for MOPs help, the sooner you'll unlock the benefits of more sophisticated marketing, more advanced tools and more optimized marketing campaigns. The result will be better performance and better business outcomes.
Square 2 — Building The Agency You'll LOVE!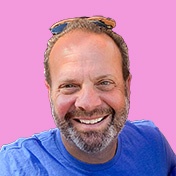 Mike Lieberman, CEO and Chief Revenue Scientist
Mike is the CEO and Chief Revenue Scientist at Square 2. He is passionate about helping people turn their ordinary businesses into businesses people talk about. For more than 25 years, Mike has been working hand-in-hand with CEOs and marketing and sales executives to help them create strategic revenue growth plans, compelling marketing strategies and remarkable sales processes that shorten the sales cycle and increase close rates.