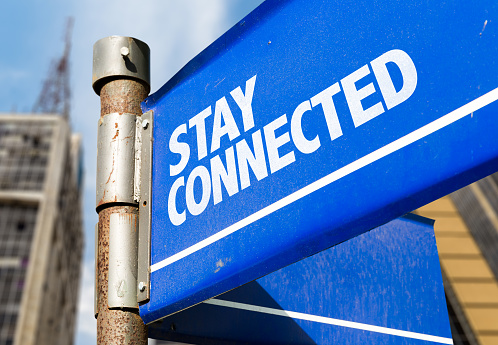 11/14/2019 |
Mike Lieberman, CEO and Chief Revenue Scientist
24 Killer Lead Nurturing Upgrades That Turn Leads Into Sales Opportunities
Start Using These Today To Get Sales Tomorrow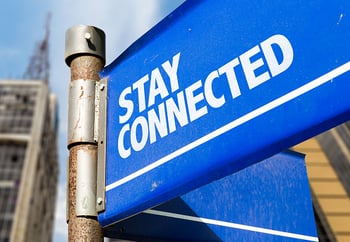 Everyone knows that people make their purchase decisions over a period of time. B2C decisions generally happen over shorter time frames, and larger B2B decisions happen over longer time frames.
Regardless, those time frames are windows of opportunity for savvy marketers to take advantage of the prospect's buyer journey and continue the conversation with them, online and offline.
According to Forrester Research, companies that excel at lead nurturing generate 50% more sales leads at 33% lower cost per lead. (Demand Gen Report)
The key to continuing the conversation and moving prospects along inside their buyer journey is lead nurturing.
The main challenge with lead nurturing is it can quickly get out of hand with many individual campaigns or different branches from a single campaign. Tracking gets complicated, and eventually you end up with a tangled web that is hard to manage and evaluate.
Here are 24 lead nurturing upgrades that we've installed for clients over the past 17 years that always produce positive lift.
1. Use Targeted Content In Your Nurture Emails
If your nurture emails are simple emails, you're blowing it. Email marketing (nurture or general) only has one goal: to get a reader to click and land back at the website. That's it. That means you need contextual and relevant links in every lead nurture campaign you create. That also means those links need to be for highly contextual content.
Using targeted content for lead nurturing may seem obvious, but it's something that marketers are struggling with.
Last year Forrester Research reported that 33% of B2B marketers cite "targeted delivery of content" (i.e., delivering the right content, to the right people, at the right time) as their biggest lead nurturing challenge.
OK, it's a challenge. Targeted content means it's specific to the people you're emailing and the issues they're dealing with. You must make sure that content is role specific, industry specific and pain specific. If you've segmented your list properly and created a buyer journey map, and if you have the right content inventory, this shouldn't be an issue. If you don't have those strategic elements down, consider pausing lead nurturing and going back to the strategy and planning stage.
2. Resist The Urge To Elongate The Nurture Series
I was speaking to a prospect yesterday and when asked about lead nurturing, they responded with "yes, we have a 22-series nurture campaign." Wow, that's a long nurture. They did have a long sales cycle, but in my opinion that is way too long and runs the risk of adding a lot of unnecessary complexity when you start running branch campaigns based on behavior, scoring or intent.
For most businesses, we recommend a series of three lead nurture emails in a single campaign. If you do have a long sales cycle, I would consider extending that to six, but not more than that. If you can't get a lead to engage after six emails, they're not ready.
Remember, if you are executing correctly, there are other tactics to stay in touch with prospects, like your blog and general educational emails. Plus, if they download more content, they'll be getting those nurture emails too. Try to look at the big picture here: long nurture campaigns almost always lose their energy and are relatively ineffective based on our research and experience.
3. What You Say And The Story You Tell Matters
Put five marketing experts in a room and ask about email marketing and you'll likely get five different opinions on its effectiveness. But what they won't tell you is that email marketing, as a tactic, is fine. What's broken is what we're putting in those emails.
What you say and the story you tell matter. They matter a lot.
Almost four out of five marketers say their email open rates don't exceed 20% (Source: The State of B2B Lead Nurturing Survey, Oracle). On top of that, 79% of marketing leads never convert into sales. A lack of effective lead nurturing is the common cause of this poor performance (Source: MarketingSherpa).
That's because you're not telling a story in your emails. You're not disrupting your prospect's status quo with a compelling and emotional story. Instead you're asking if they want to schedule a demo or a meeting. Stop it. Just stop it.
Instead, craft a story and tell that story in the email with a short beginning, middle and end. Make the story about them and give them a few opportunities to learn more by clicking on contextual links. It's going to make a major difference in the performance of your program.
4. Consider Non-Email Touches In Your Nurture Strategy
When you talk about nurture strategies almost everyone thinks email and automation. Yes, email marketing and automated workflows make setting up, running and measuring nurture campaigns easier, but don't limit your thinking around nurture touches to ONLY email.
Some examples could be sales rep calls. HubSpot used to run (I don't know what their sales follow-up playbook looks like today) a seven-email, seven-call sequence to everyone who downloaded anything on their site. While I wouldn't recommend this, it's an example.
Today, some of the best nurture campaign examples include mailings or what we call "lumpy mail" campaigns. Here is an article full of examples that can be integrated into your nurture campaigns. You can also automate these with software tools like Sendoso.
Ultimately, any non-email touches must be strategically orchestrated around the prospect's buyer journey.
5. Build Your Nurture Touches Based On Your Prospects' Specific Buyer Journeys
Your lead-nurture campaigns have one goal, to move your prospects proactively through their buyer journey. This means you'd better strategically map that journey and then align your nurtures to that journey.
Proactive lead nurturing should include offers that allow your prospects to signal their intent and their progress through their buyer journey based on their conversion with those offers.
Here is an example. The offer that drove the initial conversion will be your initial signal as to where your prospect is in the buyer journey. Let's assume they come in at the early end of the buyer journey, such as Awareness or Education.
You're going to want to nurture them with additional offers from the Consideration and Evaluation stages of the buyer journey. You might even try to move them down to the end of the buyer journey with offers from the Rationalization or Decision stages.
If they download a whitepaper (Awareness) then offer them an invite to an upcoming webinar (Consideration) or maybe to schedule a demo or assessment (Evaluation).
Consider how active they want to be with your content. If they downloaded a whitepaper but didn't sign up for your blog, use nurture to get them subscribed to the blog. Now you can talk to them more frequently than if they were only signed up for your monthly newsletter.
6. Act Quickly, Time Matters
An analysis of more than 2,200 American companies found those who attempted to reach leads within an hour were nearly seven times likelier to have meaningful conversations with decision makers than those who waited even 60 minutes.
Drift tested the response time of 433 companies. Only 7% responded in the first five minutes after a form submission. More than half didn't respond within five business days.
Make sure that your nurtures trigger quickly. This means you have to audit these nurture campaigns regularly because even the best marketing automation tools don't always run consistently.
If you are weaving in personal calls as part of your touch process, make sure the notifications that trigger these calls also fire quickly and accurately.
7. Personalize Your Nurture As Much As Possible
A study by Experian indicated that personalized emails can generate up to six times higher revenue per email than non-personalized campaigns do (Source: Experian Email Marketing Study).
When it comes to personalization, most people think first name, last name and maybe company name too. Today, personalization needs to be thought of in a much broader way.
Consider personalizing the nurtures based on role or industry. But personalization can go even further to create different messages and more customized stories. You could even use different imagery in the nurture campaigns. Consider all these additional personalization concepts to make your nurture campaigns better performing components of your marketing effort.
8. Add Lead Scoring As An Element Of Your Nurture Strategy
The Lead Generation Marketing Effectiveness Study revealed that 68% of successful marketers cite lead scoring based on content and engagement as the most effective tactic for improving revenue contribution from lead nurturing.
With compelling research like that you'd think that everyone would be adopting lead scoring, but a study by MarketingSherpa indicates that only 21% of B2B marketers are using lead scoring.
A lot of lead scoring models lean heavily on website behavior. Prospect A visited this or these pages, they downloaded this or that, they clicked on this link, etc.
Some lead scoring models use intent data and offsite behavior. To learn more about intent data click here to read Intent Data: What It Is, How To Use It And How To Drive Revenue With It.
You should also consider using data from your lead nurturing campaigns in your lead scoring model. People who click on links and land on pages from nurture campaigns are likely better prospects than those who don't.
Depending on the link, page, nurture campaign or offer, these activities can be significant signals that might boost a lead score and trigger sales rep activity.
9. Make Sure Sales Is Aligned With Your Lead Nurture Strategy
According to a Sales Performance Optimization Study by market research firm CSO Insights, when both sales and marketing share responsibility for lead nurturing, companies experience a significant increase in conversion rates.
The study revealed that 89% of companies that aligned sales and marketing lead generation efforts reported measurable increases in the number of leads that turned to opportunities as a result of continuous nurturing.
If sales and marketing are not aligned around your nurture campaigns, don't bother. Seriously! If you can't count on sales to do their part or they won't provide feedback from prospects on nurture campaigns or content, you have bigger issues to work on.
The prospect's experience has to be seamless from click to close. The prospect doesn't care whose domain they are in. They don't care who is responsible for the content they're seeing or the experience they're getting. If you can't align that, no nurture campaign will ever work.
10. Consider Adding Re-marketing Campaigns To Nurture Your Leads
You want to touch your prospects in as many places as possible, as many times as appropriate. While you might be emailing them three to six times, touching them with content and conversation in other ways is going to help turn them into sales opportunities.
According to Software Advice, website visitors who are re-targeted with display ads are more likely to convert by 70%.
We talked about sales outreach, but consider re-marketing campaigns too. Re-marketing generally means online ads are going to follow them around the web, based on your criteria.
One key takeaway here is tracking. Make sure you know this is working and if it's not, turn it off. Setting goals, tracking and monitoring investment-based campaign tactics are key.
11. Use Video Early And Often
Pictures help tell stories and you're in the story-telling business. Consider using video in your lead nurture campaigns. You can even get your reps to turn simple response emails that are part of your sales process into video emails too.
I would recommend testing non-video emails and video emails in your nurture campaigns. Then run with the email that performs better. Remember the key is clicks. Whichever gets your prospects back to your website or whichever gets them to engage with your content — that's the one you go with.
Then continue to test video content. You should always be looking to drive improvements in the conversion data.
12. Consider Letting Prospects Pick Their Path
I think we mentioned it a few times in this article, but your nurture campaigns generally have one goal — to drive your prospects back to your website.
In order to do that, first you have to get the email opened. Email open rates are key. Second, you have to get them to click on links. Click-through rate is equally important.
After a fair amount of looking, there are few articles with performance data from lead nurturing campaigns. Based on our research, lead nurturing campaign emails generally deliver 20% open rates and 5% click-through rates.
HubSpot posted this article about their change in strategy to a Pick Your Path approach and they improved their metrics to a 27% open rate and a 17% click-through rate.
By pathing your audience and allowing them to select their own path, you can improve your nurture campaign performance dramatically.
13. Set Up Benchmarks
Regardless of what you have planned, snap a benchmark on campaign performance today. If you've never run any nurture campaigns before, then use your first 30 days of data as your benchmark.
I'm a big believer that your business, your audiences, your industry, your products/services and your people have much more to do with your benchmarks than any outside research or article.
Regardless of what you read or what someone else tells you, your data and your experiences with your tactics are the most important data point. Once you set your benchmarks then work every month to outperform the benchmark.
Some of the tactics in this article are going to help. As you deploy them you should see an increase. That new level of performance then becomes your baseline and you continue to work hard to outperform that new level. This is how you change the trajectory of your company.
14. Report And Monitor Performance
"What gets measured gets done" is the famous quote from management expert Peter Drucker. When it comes to revenue generation, marketing and sales performance, this could not be more accurate.
I often find clients or prospects running lead nurturing campaigns but not really monitoring the performance of these campaigns. Yes, you can set it and forget it with automation software, but that is not a best practice.
Instead, consider looking at these campaigns monthly, comparing them with your benchmarks and adjusting.
15. Run Regular A/B Tests And Experiments
Speaking of regular monitoring, you're also going to want to do regular testing and regular experiments. Fifty-nine percent of companies perform A/B tests on emails. (Invesp)
I'd recommend monthly experiments on at least one under-performing nurture campaign. Make sure you get enough sample data before you make any decisions. I don't think your data needs to be statistically accurate based on a formula in a book, but I do think you need enough sample data to make sure you're making an informed decision.
For example, you don't need to be 95% confident that your data is statistically accurate, but if you have only five clicks, it's just not enough data. If you sent 5,000 emails and you had 1,000 opens and 400 clicks, that would be plenty to ensure you're not making any bad decisions based on small sample sizes.
16. Leverage Technology
This is an easy one. You need marketing automation software to best design, plan, implement, launch and monitor nurture campaigns. It's just too hard to do this in standard email marketing platforms.
17. Consider Plain-Text Emails
It's easy to get carried away with the capabilities of today's marketing automation and email marketing platforms. Sometimes less is more.
When it comes to nurturing campaigns, consider testing some plain-text emails. First, these look like personal emails and they don't look like emails from companies. Plain-text emails might perform better in certain scenarios.
Next, it's always worth testing by sending half your list (randomly selected of course) HTML designed nurture emails and the other half plain-text emails. See which one does better.
Then make a decision as to whether to use both or one type of email across all your nurture campaigns. We've found that a blend works the best, but every company is different and testing is the best approach.
18. Use (Test) Provocative Subject Lines
You're going to be doing a ton of testing. One of the best places to start is with the subject line. If people don't open your emails, the rest of the effort is worthless, and people won't open your emails if your subject line isn't provocative, disruptive and attention getting.
Try to keep the subject line focused on the issues, challenges and pains of the people you are nurturing. Don't phone these in; the subject line is the most important part of any email. Make sure they get everyone's attention.
Don't be shy and don't forget to A/B test these frequently. They are one of the easiest aspects of email testing protocols.
Here are a few actual examples:
For a cybersecurity firm: There Are Bad Actors Inside Your Network Right Now
For an accounting firm: You're Overpaying Your Taxes, Find Out How Much
For a software company: Your Company Is Running Inefficiently, We'll Show You Why
You don't have to resort to tricks like including RE, making it look like it's a reply or a forward. You just have to invest the time to come up with disruptive, compelling and emotional subject lines like the ones above.
19. Consider A Re-engagement Email For Past Clients Or Lost Prospects
Nurtures are not only for prospects. Consider creating campaigns for past clients who you might be able to win back. Or for lost prospects who never picked you.
In the agency space, we regularly nurture prospects we did not win and most of them do re-engage after their initial contract year is over.
These nurtures look different from a strategy perspective. We stretch them out, we run them over a longer period of time, and we let them run longer before we make changes because the data points are fewer and farther between than in traditional nurture campaigns.
Depending on how your prospects make their purchase decisions, you can deploy a similar type of nurture campaign to stay connected with these people too.
20. Consider Extending Your Nurture Efforts To Social Media Too
We mentioned earlier that not all nurtures are via email. Today's omni-channel approach to staying connected with prospects means looking at other channels to deliver nurture messages.
Social media provides some interesting opportunities to present targeted ads and targeted messaging based on audiences and even individual data.
You could integrate and orchestrate a social channel nurture outreach that runs in parallel with your traditional email nurture campaigns. You could start one and stop the other to see if moving out of the email channel and into the social channel works better.
You could use triggers in your email campaign that allow the prospect to select a more social-oriented nurture strategy. If they chose to visit your company's Facebook page, perhaps Facebook is a better place to continue the nurture.
21. Make Sure All Lead Nurturing Emails Have A Skip The Line Option
Since your goal is to move them along the buyer journey, you're going to want to give them the chance to move at their own pace. Typically, that means slowly, but for some prospects they might need or even want to move more quickly.
This means giving them the option to skip to your end of the buyer journey offer. You have one of those right? This could be your demo, your assessment, your "schedule a call" offer. You might want to think through these offers first. Typically, prospects who come to us have a very weak late-stage buyer journey offer.
You might be surprised, but speak with a rep and schedule a demo won't get high grades from me. Consider making these more about your prospect and less about you. What are you going to give them, do for them and offer them in that call?
22. Consider Chat As A Lead Nurture Tactic
Your prospects want immediate attention. Today, chat features on your website are mandatory and no longer optional. You can also use chat in your nurture campaigns.
Some of the chat tools on the market today allow you to embed code in your email marketing campaigns that encourage chat right from the email. This seems to be a perfect application for nurture campaigns and an excellent way to accelerate the sales process.
Drift provides chat features for your email marketing campaigns.
Now you can encourage your prospects to reach out with real-time questions, concerns, needs and desires and move that nurture activity along at light speed.
23. Align Lead Nurturing With Any Trials And Their Expirations
Nurture campaigns are not just for ongoing conversations with prospects. Another application and one of the most effective is to align your nurture with other prospect activities.
For example, if you have demos scheduled, software trials, sampling programs or other timed activities, you can design your nurture campaigns to trigger around those timed events.
If your 30-day free trial is set to end on November 22, then send your nurture campaigns in an accelerated manner as the trial ends. Then design a few post-trial nurtures to clearly explain next steps and encourage signup.
Once you have a demo scheduled, send nurtures to get the prospect excited about the demo, leak or sneak peek a few cool features, and then when the demo is over, continue the post-event nurture in a different way — perhaps in a more personal or tailored way with some of the pathing options we discussed in tip 12.
24. Leverage Social Proof In Lead Nurturing (End Of Buyer Journey)
People feel safe when they're making a decision many other people like them have already made. There is safety in numbers, as you may have heard. This is where social proof comes in to play for marketers.
Make sure you have enough social proof sprinkled throughout your nurture campaigns. This might take the form of quotes, videos, case studies or links to site assets that deliver a similar message.
Keep in mind that social proof generally comes as your prospects get closer to the end of the buyer journey, but it is generally important at all stages, maybe just in different forms. For example, you could give a quote early on and a more detailed video reference later in the journey.
Dan Kennedy, the author of the "Ultimate Sales Letter," says 90% of people read the PS line before the actual content in your emails. Consider using some of this social proof in the PS and consider putting key offers in the PS line too.
Here is an article on the PS line and email marketing that you won't want to miss.
Why Lead Nurturing Is Now Mandatory
Research from Marketo states approximately 50% of leads, while potentially interested, are not ready to buy right away. They went on to do some comparisons between the outcomes of nurtured leads and non-nurtured leads to determine how many marketing-qualified leads (MQLs) would be funneled to sales.
Their findings concluded that nurturing accelerated leads 20% faster — especially with "slow leads" that take more than a month to qualify. They also found more MQLs and experienced a 33% reduction in cost per lead. In the end, in addition to finding and maintaining relationships with customers, they determined that lead nurturing helps generate over 50% more sales-ready leads on average.
Today's buyer journey is chaotic. It's a cyclone. As described in the book "Smash The Funnel" and in our blog, the Cyclonic Buyer Journey requires proactive tactics to stay in front of your prospects when they are disengaged with your brand and on their own. Lead nurturing is one of those proactive tactics.
It should be part of your 30-day plans and part of your analytics review and you should be using technology to scale it, automate it and test it.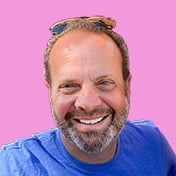 CEO and Chief Revenue Scientist
Mike Lieberman, CEO and Chief Revenue Scientist
Mike is the CEO and Chief Revenue Scientist at Square 2. He is passionate about helping people turn their ordinary businesses into businesses people talk about. For more than 25 years, Mike has been working hand-in-hand with CEOs and marketing and sales executives to help them create strategic revenue growth plans, compelling marketing strategies and remarkable sales processes that shorten the sales cycle and increase close rates.
Eliminate Hit-or-Miss Marketing Moves
Get advice, tips, tools and guidance to generate more leads for your company in this weekly email newsletter.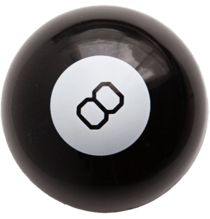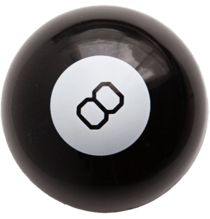 Eliminate Hit-or-Miss Marketing Moves
Get advice, tips, tools and guidance to generate more leads for your company in this weekly email newsletter.
Get With the Program
Whether you want to stay in touch, go deeper into RGS or start a conversation, here are three easy ways to take the next step.