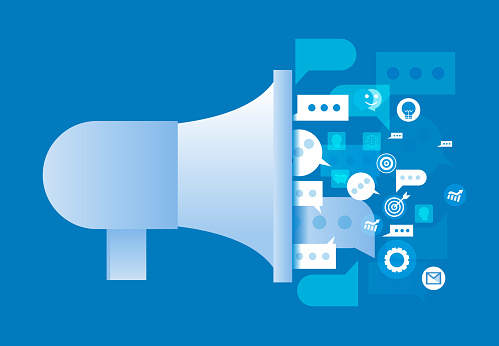 Marketing To Customers Is Just As Important As Marketing To Prospects, Now More Than Ever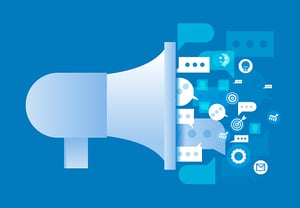 Not many companies have a crisis communication plan in place and ready to go just in case. After all, if you're a digital marketing agency, a software company, a manufacturing firm or an accounting company, what kind of crisis might present itself?
Well, now we all know, and we all need to be prepared to deal with a crisis.
How you communicate with your customers might be the most important aspect of your own marketing program right now. Let's make some good, thoughtful and strategic decisions now to protect your business and your customer relationships.
Here's what you should be doing now to keep your customers calm and engaged with your business.
It's Business As Usual
Unless you're in the travel, retail, hospitality or food service industry, it should be business as usual. Companies still need leads. People still need products. People still need services. It's not a time to batten down the hatches. It's time to push through and do your best to keep everything running as best you can.
It's important to let your customers and prospects know that your team members are still working. They're still here to help them. While they might be at home, your company is fully prepared to continue providing products or services to them.
It's the perfect time to offer something new that is related to the challenges they might be feeling:
While we primarily focus on helping our clients generate leads, we're shifting our work to helping them keep their customers informed.
We're helping clients who have relied on events and trade shows generate leads digitally to supplement what they're missing from those events.
We're working with sales teams who had previously made in-person visits to help them meet with prospects remotely with Zoom.
The more proactive, the better. The more helpful, the better. The more you understand your customers' concerns, the better.
You Care About Your Team And You're Taking Precautions To Keep Them Safe
Your customers want to work with good people. How you treat your team is one indication of your own values. It's good to know that you're taking the steps you need to keep your team safe.
But in this situation, these steps also have a direct effect on your customers. While a travel ban is inconvenient, your customers don't want to host you in their offices either. Knowing that you canceled all nonessential travel and have created ways in which your people can still talk to their people is important.
Perhaps you are continuing to manufacture your product. Being able to share the precautions you're taking with your people while continuing to support your customers is a genuine and positive story to make sure all your customers know.
If you're a service provide who meets with your customers, being able to meet remotely should put their concerns aside. They don't have to worry about you being sick. You don't have to worry about them being sick. Neither of you has to worry about not being able to meet and continue your work together. It's a win-win.
You've Made Some Adjustments
This is the perfect time to show you understand your customers. If they were hoping to talk to you at your industry trade show and it's now canceled, offering a live Q&A session via one of the video conferencing services might go a long way.
If you had an announcement planned for an upcoming event, do it anyway. Share the timing and offer a virtual meeting environment for people to log on, hear your announcement or get access to your offer. You can share this on social media, email your entire customer base and have sales share it with prospects. You can host a huge audience of people who are there just for you and your announcement.
If you were planning a special offer, sneak peek or pre-release pricing and you wanted to announce it during a conference, consider the same alternative. Promote your virtual event, drive attendance and make the same offer.
People are going to be looking for reasons to continue business as they planned, so any adjustments you can make to help them keep to their schedules is going to be looked at very favorably. It might even be the difference between getting new business and not.
People want to work with creative and innovative companies. This is a chance for you to show your creativity, innovation and ability to help your customers and prospects continue working on their business goals.
Communicate Early And Often
Don't wait too long to start talking to your customers and any prospects who are close to becoming customers. We are all looking for normal. The more normal we can act, the better.
Try to start this week.
Meet and come up with your crisis communication plan, and get it started immediately. Then remain vigilant in your ongoing communication. You can't communicate too much.
I think a weekly email from your company to customers would be appropriate. Include updates on what your company is doing to keep everything as normal as possible.
Include any changes that might affect your customers. Try to keep these changes to a minimum, if possible.
Also include updates on your team members and their situation. In most cases, this is going to be an "everyone is OK" message. It is helpful to let others know that you and your team are OK too.
You don't have to share federal, state or local government information. Most people have access to this type of information on their own. If it directly affects you, your company or your team, then I would simply reference it, not repost or resend it.
Watch your tone and keep it positive. The more positive we all are, the easier this is going to be to navigate. Let's do our best to realistically represent what is going on and how we're all dealing with it. Your customers and prospects are going to appreciate this more than you might know.
Your customers are going to remember how you respond to challenging situations. They are going to remember what you were able to do for them. If you can be helpful, they are going to remember that, too.
But what they will remember the most is your tone, your communication and your leadership. Make sure that is a big part of your communication package. That takes thought and that takes guidance.
By starting today to craft the story, messages and timing of your customer communication, you'll be in a much better place to execute that communication package when and if it's necessary.
Square 2 — Building The Agency You'll LOVE!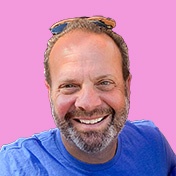 Mike Lieberman, CEO and Chief Revenue Scientist
Mike is the CEO and Chief Revenue Scientist at Square 2. He is passionate about helping people turn their ordinary businesses into businesses people talk about. For more than 25 years, Mike has been working hand-in-hand with CEOs and marketing and sales executives to help them create strategic revenue growth plans, compelling marketing strategies and remarkable sales processes that shorten the sales cycle and increase close rates.