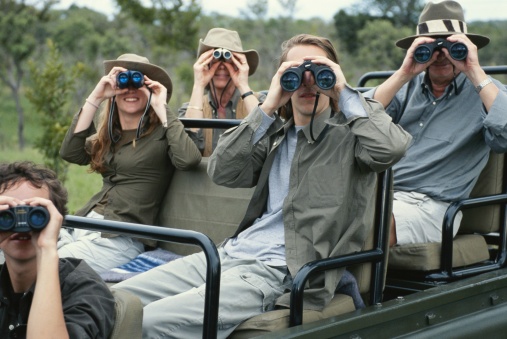 It's A Little Trickier Than You Might Think, But With Some Guidance, A Quality HubSpot Agency Partner Is Within Reach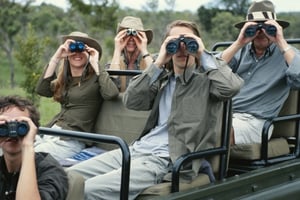 You recently bought HubSpot, you're thinking about buying HubSpot or you bought HubSpot a year ago and you're looking for help. If you ask the team at HubSpot, you'll likely hear about the HubSpot Agency Partner Directory, a new tool that should provide you with a resource to find the perfect partner for your company.
But to ensure you find that perfect partner, a little guidance and some tips are required to help you navigate the new directory, so you find the best partner for your company and your specific requirements.
Here's how to get the most out of the recent version of the HubSpot Agency Partner Directory. One quick note: We wrote a post about the directory about a month ago, but since then a few bugs have been worked out of the directory, and we think it's finally ready for prime time.
Here's your HubSpot Agency Partner Directory user guide for 2018.
Tip 1: Have Some Idea Of What You

'

re Looking For First
Don't click over to the directory, grab links to the top three, six or even nine agencies and start your selection process. Please, don't do that. Instead, sit down with the people who will be active in the selection process and ask them (or brainstorm with them on) what is important to you. What are you looking for your agency to do? Where do you want them to be located? How important is experience?
In fact, a best practice is to create a profile of your perfect agency. Then, use that profile to compare it as you meet new agencies. Keep in mind that your profile might change. As you meet new agencies and learn about them, what you want for your company might evolve over time. That is a good thing. These agencies should be working hard to educate you on what you need and what to expect. The better your profile, the faster your search and the greater your chance of finding the right partner for you and your company.
Tip 2: Look At Country Location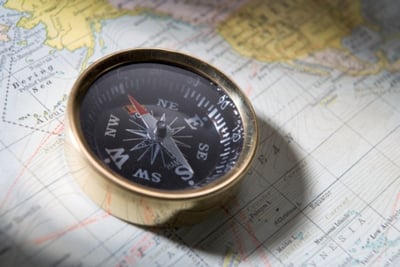 When using the directory, some agencies listed at the top of the directory are located outside of the U.S. Is that important to you? Do you want a U.K. agency, or do you want a U.S. agency? Do you want an agency with most of its team in the U.S. or distributed all over the world?
It's a little hard to tell from the directory where the agencies are located, so use the country search feature and dig into your selected agencies' websites to make sure you're getting what you want.
Tip 3: Decide If Having A Local Agency Is Important

I know a lot of clients want their agency located nearby. Nothing beats an in-person meeting. We love it when clients get to work with us in our own space. We designed the space to be client friendly, so we get the attraction of local agencies. Use the state search feature to find highly ranked and highly reviewed agencies that are close by, if that's important to you.
Keep in mind this isn't a perfect search feature. For example, while we have offices in Milwaukee, Fort Myers, Florida and Bend, Oregon, we only show up in the Pennsylvania search (our main office is located outside of Philadelphia). This is where you might have to do a little digging on your own. If you like an agency, check out its website and see if it has a local presence near your local office.
Tip 4: Understand The Tiered System
Not all agencies are created equally, and this also means not all Diamond Partners are created equally. In fact, partner tiers should be only one of the data points you use to make your ultimate selection decision. But the key is actually understanding what each of the partner tiers means.
For example, being a Diamond Partner means you're managing a large book of business and you're continually onboarding new HubSpot clients. If that is part of what's important to you, then consider only Diamond Partners. So that you have something to compare these agencies to, Platinum Partners have roughly half the experience of a Diamond Partner, meaning they've sold less HubSpot software and they manage fewer HubSpot clients.
As you could image, the lower you go in the tiered system, the less the experience. Silver Partners may have only sold one or two HubSpot licenses and might only be working with two or three clients, while Diamond Partners might have brought on 10 or more new HubSpot clients and could be servicing between 40 and 60 HubSpot clients. That's a big difference in experience and something to consider.
Finally, not all Diamond Partners are the same, and the directory won't help you uncover these differences. Some Diamond Partners have $1 million in annual revenue and others have $10 million in annual revenue. Some Diamond Partners have worked with over 150 HubSpot clients (like us) and other Diamond Partners have only worked with 20 or 30 HubSpot clients. You'll have to do your due diligence with each of your selected partners to uncover this important data point.
Tip 5: Interpret Reviews Properly

Everyone loves reviews, but you have to understand the context of the reviews, who left the reviews and why. Don't look at big numbers and assume these are the best agencies. In most cases, these are simply the agencies with the most reviews, not necessarily the best agencies for you and your company.
For example, if an agency specializes in doing landing page design and gets a new review every time it launches a new landing page, but you want an agency to help with full click-to-close revenue generation, how valuable will those landing page reviews be in your search?

Understand that agencies can get five reviews from five different people at the same client. Understand that anyone with a HubSpot login can provide a review, even partners and friends of the firm. Reviews are great data points in context to the rest of your search and evaluation efforts. Use them as such and you'll be fine.
Tip 6: Start With The Directory, But Don't End With The Directory

Don't make the HubSpot Directory your one-stop shop for HubSpot Agency Partners. Make it your first stop. Next, visit their websites. Some of the top partners on the site have websites that demonstrate their abilities. Look at those sites closely.
Do they look current? Are they deploying cutting-edge techniques? Do they tell a compelling story and deliver a remarkable experience? How is content used?
Agencies should be practicing what they preach. This means they should be using their shops as labs and testing environments to learn what works and what doesn't work. If they're not testing on their own stuff, you can be sure they're going to be testing on you, and you'll be paying for it.
Consider other places to find out about agencies. Clutch, Agency Spotter, G2 Crowd, Google and even Facebook have areas for clients to leave reviews. In some cases, these are actual vetted reviews. Both Clutch and Agency Spotter work directly with clients to collect reviews, interview the clients and turn that feedback into data you can use for your selection process.
A more comprehensive process will produce a better set of potential agencies.
Tip 7: Dig Deeper On The Profiles
Once you have a handful of agencies selected, look more closely at their profiles. Make sure your industry is represented, they can serve your budgetary requirements, and they have the certifications and awards in the areas that are important to you.
This also gives you a chance to look at the specific reviews and the case studies they've provided. Remember, almost any agency can produce a few case studies, and almost any agency is going to have some successful engagements. Make sure you ask the right questions when you speak with the agencies you want to learn more about. Ask about the unsuccessful engagements, because every agency has these too, and how they help you understand what went wrong is even more important than telling you about all the times things went right.
Tip 8: Search By Industry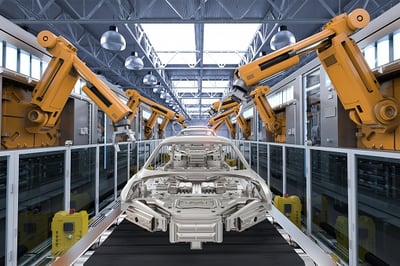 Industry specialization is important, and if it's critical to you, use the search screen on the directory to find agencies that work in your selected industry. The challenge here is that a lot of agencies work in a lot of verticals. This shouldn't be considered a negative, and we have always felt like our experience in software helps us be more creative and innovative when working with manufacturers. Again, this is going to come down to what's important to you.
If you want an agency that only works with financial services companies, then make that a high priority. Just keep in mind that while the team will be intimate with your industry, the team might also be limited in its ability to leverage ideas from other clients in other industries to help your marketing and sales execution stand out.
Tip 9: Search By Services
Looking for an agency that specializes in search, content marketing or website design? Then this is the search feature for you. Only one challenge here: Most of the agencies in the directory provide a wide variety of different services, so they'll come up in most of the searches.
Don't fault the agencies. They know that marketing and sales results come from being able to help clients deploy a wide variety of services, and being in control of those services produces better results. This means your process is going to have to be extra deep at uncovering what your favorite agencies are really good at delivering for their clients.
For example, you won't find a search option for account-based marketing (ABM), but if it existed, I would tell you that most of the agencies in the directly only have a handful of practical experiences delivering ABM. You will find a sales enablement and sales marketing alignment search feature, and similar results are presented. Providing sales enablement and sales execution services for clients requires more than simply being certified by HubSpot in both software and services. Being effective at improving close rates, shortening the sales cycle and redesigning a company's sales process takes years of practical experience, and that experience is hidden in the directory as it exists today.
You're going to have to dig deep with the agencies to uncover the details around these types of services. For example: How many clients have you delivered sales execution services to over the past couple of years? Who in the company does this work, and what sales training background, sales coaching and sales consulting experience do they bring to the table? What kinds of improvements have you delivered to clients and over what time period? Those are all great questions to be armed with as you start looking for the best agency for your company.
Tip 10: Make Sure The Process Is About You, Not About Them
Now you've narrowed it down to a handful of agencies. You've done your initial research and you're comfortable with your initial list. Once you start your outreach, each agency will respond differently, and these responses (on their own) will tell you a lot about your potential partner agency.
First, notice how many questions they ask you. They should be talking about you 90% of the time. Most of the discovery and diagnostic steps in the sales process should be working to understand what you're doing now, looking for data on your current performance, and understanding where the delta is between today and where you want to be next month.
Agencies should be coming to the table with data and numbers on your current performance. They should be sharing recommendations on how to improve those numbers over time, explaining the investment required to hit those numbers and working to co-create the program that's a perfect fit for you. Fast proposal turnaround packages, pre-defined deliverables or agencies that don't spend the time getting to know you should be crossed off the list quickly.
Finding the right partner is like hiring a new team member. One of the key attributes I look for when talking to new potential team members is "did I learn something?" I want people in our agency who are smarter than me, who can teach me something and who can bring that expertise to our clients. You should be looking for something similar as you search for your agency partner. How open is the agency to teaching you? Do you feel like you're learning something during every interaction? The initial "getting to know you" process that comes from an initial search on the directory is an important signal toward what it's going to be like working together.
Does the agency rush to get you a proposal, or does the agency have a designed process to get to know you, your company, your industry, your products and your services? Are people at the agency asking you a lot of questions, or are they telling you about them? Do they have anything remarkable, special or interesting to share with you? Are you smarter after talking to them? The directory won't give you this guidance, but it's critical to making the right choice for you.
Finding the right HubSpot agency should be highly educational and, in some ways, enjoyable. You have a lot of high-quality agencies to choose from, and if your process is designed properly, the right agency for you should become apparent quickly. The HubSpot Agency Partner Directory is an excellent clearing house for basic agency information and a great place to start. Use it properly in your search and you're more likely to find your perfect partner in no time.
Square 2 Marketing – Revenue Is Earned Through Experience, Methodology And With Insights!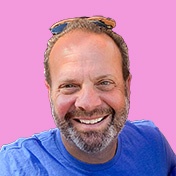 Mike Lieberman, CEO and Chief Revenue Scientist
Mike is the CEO and Chief Revenue Scientist at Square 2. He is passionate about helping people turn their ordinary businesses into businesses people talk about. For more than 25 years, Mike has been working hand-in-hand with CEOs and marketing and sales executives to help them create strategic revenue growth plans, compelling marketing strategies and remarkable sales processes that shorten the sales cycle and increase close rates.