Accelerator Engagements Deliver Faster Results
Boost your marketing, sales and revenue in weeks, not months.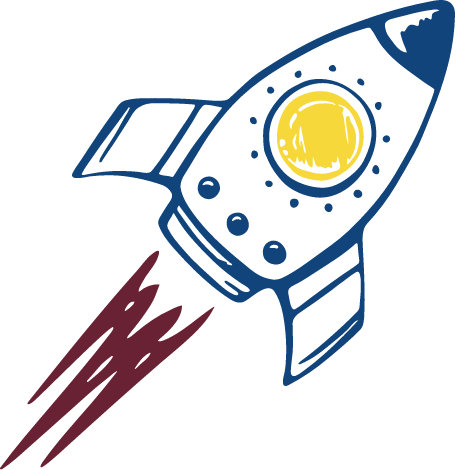 Looking for a Slower Pace?
Leverage a monthly retainer model that's flexible while prioritizing results.
Want Campaigns That Produce Results?
Unlock performance with a team that ONLY works on campaigns.
The Need for Speed
Launch high-performing websites, campaigns and lead-generation efforts faster. Get six months of work in 30 days with a focused, results-driven model and a dedicated team.
What's the Secret? Strategy
The difference between sprinting and rushing is a plan. Work with an experienced partner and a proven system for maximum efficiency and productivity.

Defined Goals
Invest in your business through a proven, structured approach, starting with clear objectives and outcomes.

Daily Huddles
Communication is key for the Accelerator Engagement pace. Meet with your dedicated point of contact daily to review progress and approve work.

Dedicated Team
Your team of experts commits to learning your brand, goals and systems and focuses completely on your engagement objectives for fast results with impact.

Agile Delivery
Plans change. Even at an accelerated pace, count on your team to adapt to changes in your business needs and deliver high-performing work.

Efficiency
Don't lose time and money with an agency that juggles clients and loses momentum. Make the most of your investment and get work in hours, not weeks.

Velocity
Most great leaps forward are time sensitive. Choose an approach that doesn't sacrifice quality to meet market demands ahead of competitors.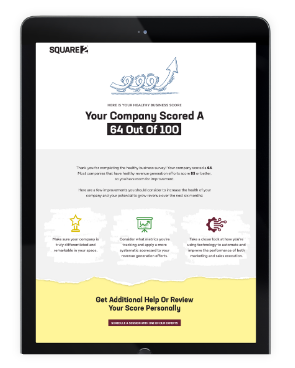 Is Your Company Revenue Healthy?
Take our Three-Minute Health Survey to find out.
Is an Accelerator Right for You?
Your website or lead generation campaign can't wait months – you need results now. If time to market is on your mind, choose an Accelerator Engagement to reach your goals sooner.
Take the Fast Track to Results
You might break a sweat, but that's a good thing. Your dedicated team dives deep into your website, content, campaigns and more. This in-depth approach guides our work to meet your marketing, sales and revenue goals.
Buckle Up and Get Ready to Move
You'll enjoy an immersive experience with a team that's laser-focused on you. When you regularly huddle with strategists, designers, writers, developers and other experts, you'll be amazed at how much quality work gets done in just a week.
Work Quicker – and Smarter
Eliminate the guesswork with a proven process that's helped hundreds of clients meet their revenue potential.
Draft your roadmap during in-depth scope of work discussions
Share your story and get to know your team
Schedule daily huddles to confirm or adjust priorities
Review work throughout the engagement to approve direction
Know what to expect with clear deadlines and accountability
Tap into a thorough QA process for polished work that's ready to execute
You've Come to the Right Place
Rev Up Your Potential
Join hundreds of companies that trusted Square 2 for fast, strategy-first revenue solutions.
Director of Marketing
Kylie Morrissey
Healthy Business Group
"We worked with the Square 2 team in an Accelerator to create six assets, three email campaigns, landing pages and a migration to HubSpot. The team was organized and fast-moving. After the Accelerator we felt that we had a handle on how to use HubSpot, automate emails, share assets and more."
Senior Marketing Manager
Stacy Mendoza
SIG University
"The Accelerator with Square 2 is an efficient way to get a lot of work done in a short amount of time. It was helpful to have outside insight into what is working and not working for our organization's marketing and sales alignment, as well as receive guidance on best practices for our new CRM platform."
What's Your Next Step?
Explore more information and resources or get in touch to discuss your project.
Stay in the Know With Our Blog