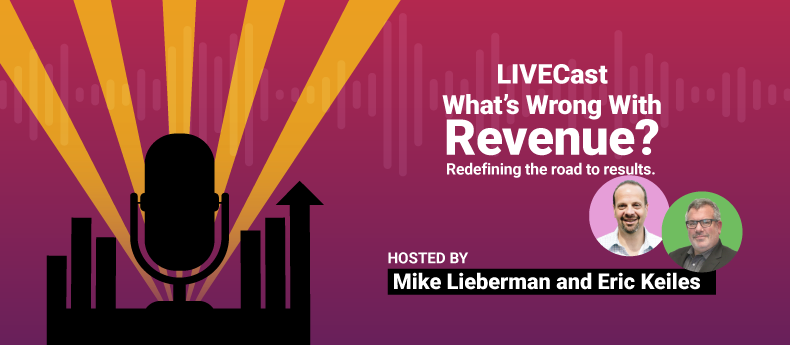 This show aired LIVE on December 1, 2021. To watch the show on demand, click here.
In this episode of What's Wrong With Revenue? we talked about how marketers are inundated with data and making heads or tails out of all the data available is a real challenge today.
It's not about the dashboards or reports. Many marketing automation and CRM systems give users a ton of dashboards, but people still need to sort through all those dashboards and uncover the insights required to drive action plans and produce improvements that impact revenue.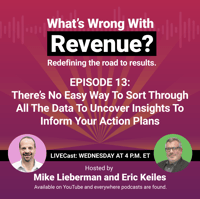 Finding people who have this unique skill set is challenging.

It's hard to train people to learn how to uncover these critical insights. It takes experience and time to build up the skills required to uncover these insights.

You have to know how to peel back the onion, dig through the data, manipulate the dashboards and lean on experiences to find those hidden gems that unlock your company's ability to hit revenue goals month over month.

As an example, when I look at data on visitors to a client's website, I'm changing the default time frame from the past 30 days to a rolling 13-month view so I can see trends in a much more transparent way. This view also uncovers any seasonality in the business that might be making month-over-month performance look worse.

Looking at longer time frames is just one of the ways more experienced analysts uncover insights.

Today, every revenue department should consider having someone on the team who can work their tech stack, dig into the data, manipulate the data and uncover the insights required to find those insights necessary to inform a data-driven action plan.

To subscribe to the show, click here. Subscribers get updates on upcoming show content and a recording of the show delivered right to their inbox the day after the LIVECast. Anyone can submit questions here for us to answer live on the show.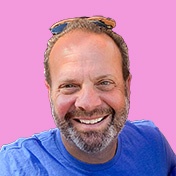 Mike Lieberman, CEO and Chief Revenue Scientist
Mike is the CEO and Chief Revenue Scientist at Square 2. He is passionate about helping people turn their ordinary businesses into businesses people talk about. For more than 25 years, Mike has been working hand-in-hand with CEOs and marketing and sales executives to help them create strategic revenue growth plans, compelling marketing strategies and remarkable sales processes that shorten the sales cycle and increase close rates.