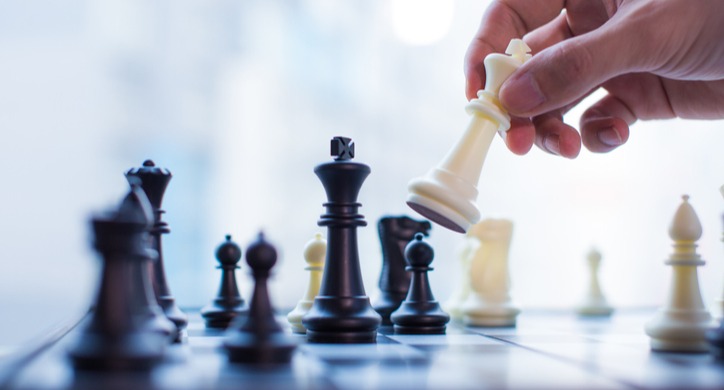 Make The Right Marketing Moves For What You Offer
Recently, I was listening to a podcast during which the guest referred to her previous company as a "vitamin, not a painkiller."
It took me a minute to understand she was speaking metaphorically and not about a brand that sold magnesium and iron supplements. As I began digesting the comparison, it made me think of a number of businesses we work with here at Square 2.
Some sell "painkillers" – essential products or services that their buyers can't function without. But a greater number sell "vitamins" – nice-to-have solutions that make businesses run more efficiently or help them differentiate but aren't vital to their existence.
(Apparently I'm more than fashionably late to the party; Forbes reported on this in 2014. But I'm here now, so let's dive in.)
Vitamins and painkillers can't – and shouldn't – approach marketing in the same way. Depending on whether you're B12 or anesthesia, you'll follow a different path to engage, attract and convert your audience.
Painkillers Need To Differentiate
Because your business is already essential, you need to do something better than your competitors. Your buyers know they need you – or at least, they need what you offer. So why should they choose you over the other providers in your space?
First, make sure your ICP (ideal customer profile) is really dialed in. Subtle differences in your solution may make it more suited for a smaller niche than your competitors, or for an organizational level above or below what you've been targeting, for example.
Once you're sure of your ICP, define your unique value proposition. What do you offer that your audience can only get from you?
Be honest here – as awesome as your team members may be, your great team is not a unique value proposition unless they meet some specific criteria that's important to your target customer. If a true differentiator for your business doesn't exist, you might need to create one, whether by building an additional feature into your product, adding a line of service or packaging your solution in a more beneficial way.
Vitamins Need To Create Demand
The challenge – and opportunity – for vitamin businesses is that they're solving for problems people may not even know they have.
On one hand, moving your buyer from the Pre-Awareness stage to the Awareness stage can be a heavy lift. On the other, if you do it right, you have the potential to dominate your space entirely, to the point that when people do realize they have a problem, yours is the only solution they think about.
So how do you create demand? Consistently develop valuable, educational content – not necessarily about your solution but about your prospects' challenges in general. Help them get better at what they do without giving in to the urge to sell them on what you offer.
Once your educational content wheel is turning, leverage your current customers. Find out how your business has helped theirs improve. Did they close new clients at a faster rate, improve churn or get through the quarter-end more efficiently?
Use that information to create case studies and testimonials that help prospects understand the value of your services.
Painkillers Should Prioritize High-Intent Channels
The advantage of a painkiller business is that your audience is already searching for you. They know they need you; make sure they can find you.
High-intent channels include search engine optimization (SEO), paid search and, depending on what you offer, review platforms like Capterra and G2 (while you can't control what goes on these platforms, you can deliver the kind of customer experience that inspires stellar reviews).
When you're optimizing paid or organic search, be thoughtful about what your buyer would actually be searching.
If you sell financial technology, for instance, you probably don't want to prioritize long-tail informational keywords like "what is fintech." Your audience already knows. Instead, consider higher-intent keywords like "best financial advisor software for RIAs" and "financial advisor reporting software price."
Vitamins Should Prioritize Pre-Awareness And Educational Channels
Unlike painkiller businesses, it's not likely that your audience is actively looking for what your solution offers, so building out a massive SEO strategy or putting all of your budget into paid search probably isn't your best bet.
Instead, be disruptive on pre-awareness and educational channels like social media platforms. Growing your organic reach with powerful content is a great long-term strategy, but you can also leverage paid ads on social.
Just keep in mind that your audience is not on Facebook to buy your product or service. They're on Facebook to watch puppy videos and/or stalk their exes. That's why in awareness channels, the ad impression itself can be a major win – you don't necessarily need the actual click. If your ad creative is powerful enough, it will make an impact on your audience, and they'll come find you when they're ready to learn more.
Advice For Vitamins And Painkillers
Based on the nature of their businesses, vitamins and painkillers need to employ different strategies to get in front of their audiences, build brand awareness and drive conversions. But certain marketing strategies apply to everyone:
Square 2 — Building The Agency You'll LOVE!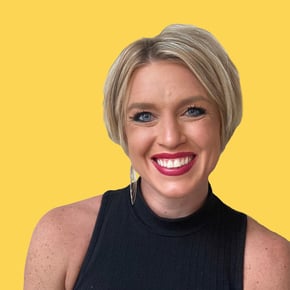 Lauren Sanders, Senior Copywriter
Lauren is a senior copywriter at Square 2. She originally joined the Square 2 team in 2018. When she left to work on an in-house marketing team at a fintech firm, she always knew she'd come home someday – and she was right. She has a B.A. in English with a concentration in creative writing from Cedar Crest College and an MFA in creative nonfiction writing from Goucher College.