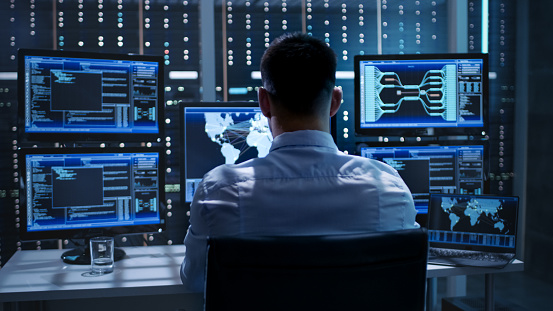 When I started my career, way back in the day, I was a marketing resource to a regional sales team with a large database company. I remember to this day they had a guy whose job was sales operations. Little did I know how progressive they were from a sales perspective.
Today, marketing operations, sales operations and even customer service operations roles are in high demand, and progressive companies are adding them as fast as they can.
But when you combine these departmental roles into a single team – much like the Revenue Team we wrote about in our second book, "Fire Your Sales Team Today" – they're called RevOps, or revenue operations.
RevOps is described in this article from our blog as the practice of managing the backend process, systems, methodologies and technologies associated with marketing, sales and customer service.
This article from Digitopia describes RevOps as "a business function that aims to maximize an organization's revenue potential. RevOps drives full-funnel accountability through the alignment of marketing, sales and service across your organization's process, platform and people."
Drift, the conversational marketing platform, describes RevOps as "a methodology for operating a business. [It's] designed to close gaps in the customer experience by breaking down internal silos that create friction felt by your customers. It does this by combining the go-to-market operations functions into a single unit that drives strategy for the business in a way that's holistic and revenue-focused."
Ultimately, all three definitions agree RevOps includes any area that requires operational support to contribute to enhancing revenue generation. Typically, this means marketing, sales and customer service, so let's start there.
Marketing, Sales And Customer Service
Marketing operations (MOPS) is the glue that ties all facets of your marketing together. It's the process-driven and data-driven framework that ties marketing strategy with marketing execution.
To be even more specific and to help you build your own marketing operations functions, it includes campaign planning, process design, data collection and management, technology and analytics.
By making sure the right processes, technology and measurements are in place, the department can help campaign teams execute programs much more efficiently. Strategy teams can also make more informed decisions based on valid data.
No revenue is generated without sales. Sales operations is a new area that has popped up over the past few years. To get a handle on revenue operations, we have to understand sales operations.
In a blog article on the topic, Sales Hacker writes: "...sales operations bring a system to selling ... [using] data to drive strategy, best practices to guide training and technology to hack success."
It's this systems thinking that makes sales hum, and when you're looking for a repeatable, scalable and predictable revenue generation machine, you need to be thinking about sales operations.
Just like marketing and sales need operations, revenue generation comes from current customers too, so it would make sense to also have service operations.
Service operations is support for your customer service people, your customer success teams, your customer support group and anyone responsible for creating the customer experience.
Some similarities exist between service ops and the other ops (marketing and sales). People in service ops are going to be working on the processes designed to give your customers the best experience. They're going to look at tools to optimize the communication and interactions between your service teams and your customers.
They're going to look for data and ongoing opportunities to optimize the service experience based on that data. They're going to be accountable for optimizing the revenue generated from your existing customer base.
It's rare that someone is looking at the operational requirements, efficiencies and performance across all three areas, but that's where RevOps comes in. By focusing on all three areas, the RevOps team should be accountable and responsible for the processes, systems and methodology that drive revenue growth.
Tools And Platforms
When you look across all three areas you should see a complex set of executables. The marketing people often work autonomously in both sales and customer service. The sales team believes they rule the world, and usually customer service is the third in line for attention and technology.
Unfortunately, that's not how you're going to grow your company, and it's not how RevOps sees the world.
You want to look at revenue operations from the perspective of your prospects and customers. How are they interacting with you as a prospect visiting your website? How does your potential customer feel when working with sales? How does your actual customer get treated when they call in with a question?
The best way to start looking at this comprehensive buyer journey is to break down the barriers and look at the experience across marketing, sales and customer service. This is the essence of RevOps.
To do this, you'll need a technology platform that connects marketing, sales and customer service. You'll want to know exactly what's happening with your prospects and customers at every step of the journey.
You'll want to automate and control as much of this as possible. You'll want reports and dashboards so you can keep track of their progress. The data that you'll unlock will help you further optimize and upgrade key processes that will drive revenue growth.
Without tools, technology and systems, your RevOps people or person won't be able to deliver the business outcomes you're expecting from this type of initiative.
Uncovering Insights Buried In The Data Is Key for RevOps
We have a saying at Square 2: "It's not the reports and dashboards we're excited about; it's the insights the reports and dashboards help us uncover and then the action plan that is informed by the insights that help us significantly drive revenue."
Revenue operations does have to create the reports and dashboards across the organization in all three areas (marketing, sales and customer service).
They have to help create dashboards that help individual marketing managers, sales reps and customer service reps. They have to create the dashboards for the leaders in those three departments, and they have to create the cross-functional revenue-related dashboards for the company executive team.
Everyone needs to be seeing the same data in slightly different slices. But if the data doesn't uncover the insights that inform the action plans, it's a failure for sure. Uncovering the insights takes experience, and being able to put data next to data to unlock those insights also takes experience.
Here's a great example.
Pipeline velocity is a metric that crosses both marketing and sales. It shows you exactly how quickly leads are flowing from marketing to sales and how quickly sales is closing new customers. It's a metric that defines the improving efficiency of your marketing and sales efforts.
It's a little-known and even less frequently used metric, but if you track this and work to improve it month over month, it can become a major indicator of progress on revenue growth and business growth.
To learn more about pipeline velocity, read this article on the thinking behind this RevOps number.
The Operations In RevOps
Besides the metrics, technology and processes behind revenue generation, another element of RevOps is important to ongoing success.
Ongoing optimization means someone is now constantly monitoring performance and looking for ways to improve it. In addition, they have the technology and skillset to make those upgrades to your process and then reflect those in your technology.
If your lead nurturing efforts are not getting delivered, opened and clicked on, some minor adjustments to those emails might produce better results.
Shortening a form on your website from five required fields to three required fields might improve conversion rates across multiple landing pages.
Changing the wording on CTA buttons might also improve conversions across multiple landing pages.
These small changes don't require executive approval nor do they require a meeting of the entire marketing department. These can be made in a single day and have an impact that same day.
Similarly, on the sales side, adding a radio button that allows sales reps to identify the technology platform already deployed at a prospect might enable you to use that information when sending information relevant to the specific technology.
Looking at the performance of automated sales sequences could uncover small changes that will help shorten the sales cycle.
Subtle adjustments to your lead-scoring model could help reps be more efficient by providing them ONLY leads that are active and showing real intent to buy.
These subtle changes don't require the entire sales leadership to convene, and they can impact sales performance the same day.
Finally, RevOps can have a similar effect on customer service. If customer service reps are constantly answering the same questions from customers, posting a video that answers those questions on your website, publishing it via social networks and providing that video to the customer service reps can directly impact their efficiency and the experience customers have with your company.
While that's not likely something that can be done in one day, the connection between an amazing customer service experience and the number of referrals, references and reviews cannot be denied.
Your RevOps team has to be looking at the operational execution of all three revenue-generating areas for your company to grow.
Hiring RevOps People
This brings me to one of the major challenges facing everyone today. This area of revenue operations is new – just a few years old – so few people have experience in it.
It's also a high-demand role. Agencies and in-house teams are looking for qualified RevOps individuals, so they are expensive and hard to find.
You have to decide, as part of your revenue operations strategy, if you're going to hire people and train them up or pay up to find people with enough experience to hit the ground running.
If you're going to hire, you won't find these people looking for work. You'll have to pull them out of existing roles by offering them more money or more opportunity.
If you're going to train someone, a number of resources might help. HubSpot Academy has a number of related courses, videos and resources. There are also several marketing and sales operations communities, like Sales Hacker and MOPsPROs.
Finally, be prepared to pay a RevOps team member between $100,000 and $200,000 a year. As I mentioned, these people are in high demand, so it's about supply and demand right now. A small number of experienced people have the desired skillsets, meaning their compensation is higher than you might have expected.
You have a decision to make: Hire now and pay for it, or train someone up and wait for it. Both approaches have their risks and their rewards.
There is one other option when it comes to getting RevOps expertise into your company to drive revenue: Consider an agency that provides RevOps services.
This ensures you get quality and experienced RevOps people, and the monthly engagement is probably going to be less than if you hired someone full time. RevOps services usually run between $5,000 and $10,000 a month, depending on what you need done and the scope of that work.
These firms, like Square 2, can get started quickly. Having worked on RevOps for a number of businesses, they bring a lot of experience to your company. They can tackle areas of opportunity immediately, and they have the systems and processes in place to handle ongoing optimization and reporting requirements.
They might even be a solid choice as a resource to train your more junior RevOps team member(s). By working with an experienced RevOps agency, they can see what they should be doing, how to do it and why they should be doing it. That's all very valuable insight in a nascent role like RevOps.
Once you get your RevOps crew in place, it won't be long before you start to see the benefits and the desired business outcomes. But this won't be an overnight fix. The sooner you get started, the sooner you'll see the results.
Square 2 — Building The Agency You'll LOVE!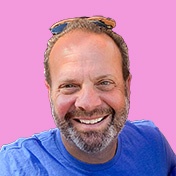 Mike Lieberman, CEO and Chief Revenue Scientist
Mike is the CEO and Chief Revenue Scientist at Square 2. He is passionate about helping people turn their ordinary businesses into businesses people talk about. For more than 25 years, Mike has been working hand-in-hand with CEOs and marketing and sales executives to help them create strategic revenue growth plans, compelling marketing strategies and remarkable sales processes that shorten the sales cycle and increase close rates.