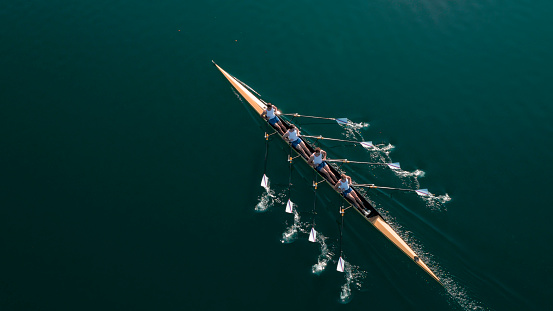 Companies all over the world have been shocked into action around using digital marketing and sales tactics to drive growth during the pandemic and beyond.
Those that took action last year and those that are taking action now are realizing to do this right you need the entire organization on board.
The digital transformation that powers revenue growth is more than a great website and a marketing automation platform. It's a company-wide strategy that has everyone in the organization asking, "How do we use new digital tools and techniques to make our prospects and customers happier?"
Here are some keys to getting the entire company on board.
Help Everyone Understand The Way People Buy Is Different
The pandemic last year presented some obvious challenges for businesses that have traditional go-to-market strategies.
People weren't in their offices, so you couldn't visit them. People were at home, so you couldn't call them at their office phone number. No one was going to events or doing networking activities, so you couldn't take anyone to lunch, dinner or drinks.
The old playbook was out. Progressive companies responded with a shift to digital marketing, virtual selling and live web-based events.
But what you might not know is that your prospects have been buying differently for 10 years.
For example, Amazon, Netflix and other online B2C businesses have been teaching your prospects (no matter what business you're in) to purchase products without salespeople. Even some large software companies have already moved to what they call "the touchless sale," where prospects purchase online without needing any salespeople.
An article from Spotio reports that today an average of seven decision-makers are involved in the B2B buying process, and 50% to 90% of the journey is complete before a buyer interacts with a sales rep. For more eye-opening stats like, this click here.
If you don't embrace these changes and redesign your marketing and sales execution to match, you'll find yourself playing catch-up.
Relate These Changes To Your Business
What does this dramatic change in how prospects buy mean to your business?
Here are business-related situations that signal these changes – some of these might feel familiar:
Prospects are asking more and harder questions

You're spending more on marketing but getting declining results

Your marketing team or agency isn't sure how to improve those results

Your sales cycle is getting longer

Your close rate is declining

You need more sales reps to do the same level of business

Your customers leave with no notice

Your customers are not active in providing reviews, references and referrals

Your revenue from customers is flat or declining
If you're experiencing any of the above conditions, then it's possible that the solution includes digital transformational action items for your marketing, sales and customer service areas.
But if marketing is working to improve your prospects' experiences and sales isn't, you'll struggle. If marketing and sales are working to improve your prospects' experiences but your customer service team isn't, you'll struggle.
You need all departments actively working to drive remarkable experiences for prospects and customers.
Making Sure It's Real Alignment
No matter who you talk to, what you Google or the experiences you've had, this type of initiative won't work if you don't have full alignment across your entire company. Every department, every leader and every person in the company needs to be on the same page.
They all need to understand how important this initiative is to the company's ability to thrive in the future. If even one department, team or leader is not on board, your chances of failure go up exponentially.
Here are a few warning signs to watch for:
"I'll try it, but I don't think it's going to work."
"We never did anything like this before and we've always been fine."
"You guys can work on this, but I'm going to keep doing what we've always done because it works."
These attitudes torpedo your efforts faster than you can say "bad attitude." Even if they're trying to work with you, they don't believe it, and their behaviors will create a self-fulfilling prophecy. Their own actions will make their statements come true.
Everyone in the company needs to be aligned, on the same page and excited about the potential to digitally transform how the company markets, sells and takes care of customers.
Once you get everyone involved, you'll have the energy and commitment you need to make this happen and happen quickly.
A Framework Helps Drive Operational Alignment
This might seem like a massive undertaking, and it could be without a strategy. This is where a framework can be extremely helpful.
For example, we use the Cyclonic Buyer Journey™ methodology that the team at Square 2 created.
This eight-stage buyer journey model helps us identify all of the prospect and customer touch points across the prospect journey. These touch points are the places where applying digital transformation upgrades can drive significant business outcomes.
Here are a few specific examples:
Content For Marketing
You should know how important content is in the marketing effort. Your prospects want and need educational content to get to know your company, to start to trust you and to look at you as a company that wants to help.
But many prospects ask us about what content is needed, how much content is needed and when specific content should be used.
The answer? Look at the Cyclonic Buyer Journey framework. Each stage of the buyer journey can be used to collect and organize questions prospects have when they're shopping around. These questions inform content creation.
If a collection of your prospects has the same question, create a piece of content that answers that question and serve it up on your website. It's that simple. When you do this all across the buyer journey, your content marketing will become laser-focused and highly effective.
Video For Sales
With longer sales cycles and lower close rates, consider upgrading the sales process with video. Instead of providing references that take weeks to execute, go with a reference reel of prospects answering the same questions prospects ask during their reference calls.
Send along the reference reel before prospects ask for references, and let them know these are the same people they would be talking to anyway, so the video should check the box.
This can cut weeks off your sales process, and being proactive about it shows you're a company that can be trusted.
Customer Reviews For Service
Since your prospects are managing between 80% and 90% of their buyer journey on their own, they're looking for reviews on your business. You might not know it, but there are online reviews for your company right now.
You should be more active in asking for and rewarding happy customers for their online reviews. Make asking them for reviews a part of every conversation with every customer.
Your goal is to turn your happy customers into advocates, people who are happy and proactive about sharing their experiences with your company with other people.
The happier your customers, the more people they tell and the faster your business grows. Reviews are a big part of that process. To learn more about advocacy and how it drives revenue, click here.
Final Thoughts
When you start your journey, you'll quickly realize everything starts with the customer experiences. That means you can't build your revenue generation machine without looking at marketing, sales and service.
These areas of the business are where your people touch the customer. It's these touch points that you'll be most interested in.
Some of these touch points will be obvious, like your website or the emails your sales team sends. Others might be less obvious, like your invoices, payment policies or communication around delivery.
Every touch point needs to be identified and reviewed from the perspective of your prospects and your customers. Every touch point should be up for discussion.
Does it provide a remarkably positive experience? If yes, move on. If not, look at how to radically improve that experience and how technology or digital tools might make it even easier to deliver those upgrades.
Only by looking at these experiences across marketing, sales and customer service can you get the repeatable revenue lift you're looking for.
To learn more about digital transformation, download Building A Revenue-Generating Machine: The CEO's Secret Playbook For Growth. It includes more details on aligning the organization and covers everything else you need to know to take your company into 2022 and beyond.
Square 2 — Building The Agency You'll LOVE!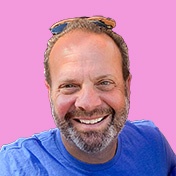 Mike Lieberman, CEO and Chief Revenue Scientist
Mike is the CEO and Chief Revenue Scientist at Square 2. He is passionate about helping people turn their ordinary businesses into businesses people talk about. For more than 25 years, Mike has been working hand-in-hand with CEOs and marketing and sales executives to help them create strategic revenue growth plans, compelling marketing strategies and remarkable sales processes that shorten the sales cycle and increase close rates.