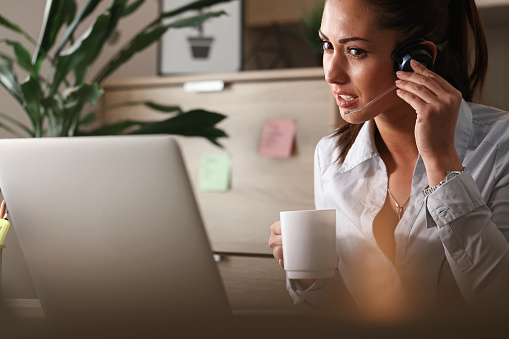 CEOs And Sales Leaders: Your Teams Are Aware That Your Strategy Is Massively Flawed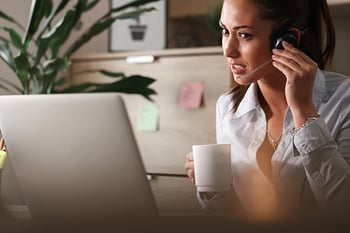 We do a ton of educational sessions with CEOs, sales leaders and marketing leaders. One of our favorite questions in the session involves asking the executives if they answer their own office phones, answer their cell phones if they don't recognize the number or still have phones in their offices.
You wouldn't be surprised to learn that 95% of the people are unreachable by phone of any kind.
For our next question, we ask how many of their revenue generation strategies involve using cold calls to reach their prospects. You might be shocked to know that 80% of the people still have their teams making cold calls.
The irony of their strategies is not lost on the participants when we take them through the exercise. They are all quite confused when presented with the contradictions in their approaches. Yet the practice continues.
Here are some stats on cold calling that should shock you into thinking about how to approach this differently:
Still not convinced? Here's another story that happened to me last week, and it uncovers that your sales reps are not sold on your cold-calling approach. This means they are going through the motions and producing even worse results than the 1% conversion rate on sales and the 2% conversion rate on meetings.
The Local Cell Phone Number Trick
A few days ago, I received a call on my cell phone from a local number. I'm smart enough to not answer my cell phone unless I know the person calling, thanks to other marketers who have figured out a way to use local numbers to get people to pick up.
However, I'm having work done on my house, and I thought it might be someone I needed to talk to. I answered the phone. Once the person on the other end got over their shock, he identified himself as a sales rep from an office design firm.
I immediately asked him how he got my number, and he said ZoomInfo. Shame on you, ZoomInfo (and more on that later).
Next, I told him I didn't need any office design services. I explained to him how inefficient, interruptive and brand damaging his phone call was. I also introduced him to the idea of intent data and how prospects who have been searching for office design or engaging with commercial real estate people would be much better leads for him.
I suggested he not call me again, unless he wanted to talk about how to more efficiently get new business for his company.
I Must Have Touched A Nerve
How surprised was I when I got another call from the same company a few days later? Hold on, it gets better. It was not the same guy or another guy trying to sell me but rather another rep at the company. It was a guy with a marketing degree from the Wharton School at the University of Pennsylvania who realized their approach to sales was strategically flawed.
He had talked to the rep I spoke with and wanted to talk with me about what Square 2 does and what I was suggesting for their sales effort. He informed me that their entire growth strategy was built on dialing for dollars and the sales reps are responsible for making as many calls as it takes to reach their sales goals.
This young man realized the plan was flawed, but no one at the company was interested in looking at other approaches. He also informed me that his company leaders were not interested in more efficient marketing or sales tactics.
How Do You Break Through And Drive Change?
How many companies like this are out there today? How many reps are smarter than their leaders? How many potential prospects will be turned off to brands that continue to use old-school sales and marketing tactics?
How many more unsolicited, interruptive and inefficient phone calls have to be made before someone says, "Wait a minute, there must be a better way to generate revenue"?
You know it's bad when sales reps are talking to marketing companies about their own company's sales and marketing effort because their leaders refuse to change.
Consider Running A Challenge
Some people need to see proof. One way to show instead of tell is by squaring off and running a contest: old school vs. new school.
Let's take 30 days and compare the cold-calling technique vs. a more educational, web-based and electronic nurture approach.
You give 1,000 names to your sales team and they hit the phones. If the numbers are right, you'll be looking at 20 meetings at the most and, depending on your sale cycle, fewer than 10 new customers. You also have to look at the cost of acquisition. Let's also say one sales rep can make 250 calls a week and the cost of that rep is going to be $5,000 for the month ($60,000 annual salary).
If you did end up with 10 new customers, the cost of acquisition was $500, not including the cost of the list.
Now we take the same 1,000 names, and instead of calling them, we use intent data to see how many of them are actively looking for what you do. We prioritize those people with disruptive, emotional and compelling email marketing and educational content marketing. We nurture the remaining people with a different set of email marketing and educational content marketing messages. We email them every day for three days with varied offers.
The results should produce about 200 marketing-qualified leads, 100 sales opportunities and, depending on the sales cycle, 20 new customers. But it gets better. It didn't take us 30 days to contact all 1,000 names. We did that in a single morning. We got to these numbers in half the time, which means we can do twice this number every single month.
Let's say the cost for this program was $10,000 (not including the list) and it produced not 20 but 40 new customers. The cost of acquisition here is just $250. That's twice as many customers and twice as much revenue for half the cost. This is how you should be thinking about marketing and sales.
Stop throwing money and sales reps at the problem of growth. Spend a few minutes and try to get smarter. Leverage today's techniques and technology. Stop bothering your prospective clients. Stop ruining your brand. Stop embarrassing your sales reps by making them make cold calls. Stop embarrassing yourself by showing how removed you are from how people buy products and services today.
ZoomInfo
The companies selling names and numbers are not doing you any favors. Once I found out how the rep got my number (thank you for being honest), I had my number removed from ZoomInfo. It's easy to do: Just email remove@zoominfo.com.
There are no shortcuts to earning a prospect's attention, their trust and then ultimately their business. While I don't have a need for office design services today, I am going to need those services in the future (probably in a year or so, maybe less). Am I going to remember this company? No! Am I going to call this company? No! Would I ever do business with this company? No!
But I am sure a handful of other office design companies will proactively engage me in an educational, advisory and guided conversation. They will get my attention, hold my attention and help me make a smarter, more educated decision around office design services. And they will earn my attention, my trust and my business. That's how marketing and sales should execute in 2019 and beyond.
Square 2 — Building The Agency You'll LOVE!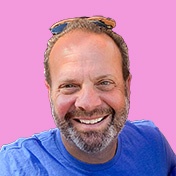 Mike Lieberman, CEO and Chief Revenue Scientist
Mike is the CEO and Chief Revenue Scientist at Square 2. He is passionate about helping people turn their ordinary businesses into businesses people talk about. For more than 25 years, Mike has been working hand-in-hand with CEOs and marketing and sales executives to help them create strategic revenue growth plans, compelling marketing strategies and remarkable sales processes that shorten the sales cycle and increase close rates.