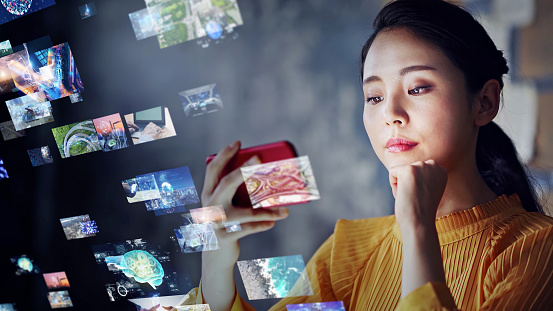 When it comes to content creation, video is at the top of the list, and honestly folks, there's nothing that's a close second. People love to watch.
YouTube is the second-most popular search engine, and video as a format for content is exploding in every industry and every size business.
Need more convincing? Consider this from Atlassian: 65% of people identify themselves as visual learners, meaning they retain more when they watch something as opposed to reading something.
Here are a few more data points:
Now that we know people love video, let's look at all of the areas you can use video to enhance the performance of your marketing, sales and customer service tactics.
1. Use Video On Your Website To Drive Search Rankings
Google is looking for a handful of signals when it decides how to rank your website's pages. Most of those signals are enhanced with the use of video. The first thing Google looks for is clicks. Are people clicking on the pages they land on?
Ever see a video on a website page and NOT click on it? Sure, maybe sometimes, but look at the stats above. Pages with video get clicks.
Next, Google is looking for pages where visitors spend a decent about of time. Time on site is very important. If you embed your video properly, you go from a few seconds to a few minutes as your visitors watch your video.
Let's not kid ourselves, since Google has purchased YouTube, video content helps YouTube and it helps Google. The more video content you put on YouTube and the more people click on those videos to head back to your site, the more high-value traffic in the eyes of Google.
Combined, these website improvements powered by video all add up to higher rankings and more visitors to your site.
2. Use Video On Your Landing Pages To Increase Conversion Rates
After you drive more visitors, you want to turn them into leads. One of the best ways to do this is with landing pages dedicated to specific offers, content or unique value for your visitors.
Landing pages are designed to do one thing – convert visitors into leads. When you add a video to those pages, conversion rates generally jump substantially.
In fact, using video content on your landing pages can increase conversion rates by 86%, and 80% of marketing people using video say that it has directly increased sales.
One way we use video to drive leads for our clients' landing pages is to provide social proof right on the page. Most prospects don't believe you or your marketing, but when they hear it directly from your customers, it's a whole new ball game.
Putting customer testimonials on your landing pages is a surefire way to increase conversions, help those pages rank on Google and drive more leads for your sales team.
3. Use Video On Your Homepage To Tell Your Story
Shifting gears from landing pages to your homepage requires a slightly different strategy. Video on your homepage is going to have a similar effect – more clicks, longer time on site and more conversions. But it should contribute one more element, too.
Using video on your homepage should help you tell your story.
Both Microsoft and Google report that most people spend just 10 seconds on a homepage before they move on or hit the back button. Heat map software Crazy Egg says it is 15 seconds.
Whether it's 10 seconds or 15 seconds, that's not much time. You need to tell your story and tell it quickly. You need to grab your visitors with emotional and compelling content quickly. Video, of course, makes that effort much easier.
When we add video to client homepages, we typically see the average time on that page go up between 90% and 120%. That means we're almost doubling the time people stay on these homepages.
More time on the page means more time to read, watch, understand, get connected and then want to learn more.

4. Use Video In The Sales Process Instead Of Providing References
Let's hop over to sales for just a minute and solve one of the biggest challenges with long sales cycles and low close rates. First, most companies selling complex products and services with high ticket averages and sales cycles that last more than a few days have to provide references.
References typically add days if not weeks to the sales process.
One way to eliminate the need for references, or at least reduce the number of prospects asking for references, is to provide all prospects a video with customer testimonials.
If you provide a reference reel right before a prospect asks for references and let them know that the people in the video are the same people they'd be connected with, it's likely your prospect watches the video and skips the live reference check.
This one upgrade to your sales process can reduce your sales cycle by up to two weeks.
Plus, a single reference reel can work for ALL of your sales reps and support the request for references for up to six months. Just think about the number of customers you won't have to bother with reference calls going forward.
5. Use Video In Email Campaigns To Increase Click Rates
Marketers continue to lean into email marketing campaigns despite all of our overstuffed email boxes, a quick-trigger delete button and new privacy laws.
One way to improve your open rates and click-through rates is by using video.
An email including a video can increase your click-through rate by up to 300%. An email including a video can reduce your unsubscribe rate by 75%, and emails with a video have a 96% higher click-through rate than those without.
Again, people just can't NOT click on that video, and if the content is on target, the video is compelling and the story is emotional, you might just get the biggest bang for your email buck.
Embed the video in your email; you may need a specialized email marketing tool that allows videos to be embedded. You want your subscribers to see the video thumbnail and video click icon directly from the email in their inbox.
Make sure the copy that wraps around the thumbnail is about them and not about you. Also, make sure the video is long enough to tell your story and get your message across while keeping their attention – aim for three minutes or less.
6. Use Video In Your ABM Campaigns To Increase Connect And Engage Rates
If you're running an account-based marketing (ABM) campaign as part of your demand generation strategy and reaching out to people who have not opted in, don't know you and don't know your company, you should consider using video to make those initial introductions.
People do business with people. People trust people more when they see their faces. Your personal introduction is going to be worth more, it's going to be more effective and it's going to speed up the process if it comes with a video as opposed to those cold (and horribly written) emails and InMail messages.
Video is going to cut through the clutter, make the intro much more personal and allow you to tailor your message accordingly. Our research shows that the more personal the message, the higher the connect and engage rates on any ABM campaign tactics.
You can personalize by company, industry, issue or challenge. The more personal the video, the better the results.

7. Use Video In Your Customer Marketing To Cross-Sell New Services
An entire group of people already know, like and trust you – your customers. Most companies forget all about marketing to current customers for some reason, but revenue is buried in your customer base, and you need to find a way to uncover it.
Sending your current customers email is one way, but including a video that highlights the success stories from other customers just like them is going to drive a lot of revenue.
People don't like to be left out. If they see someone else benefiting, they'll want some of that, too.
Instead of sending promotional offers, discount offers or new product announcements, try sending videos from customers who have used the product. Have them tell their stories, and make sure the videos are authentic.
Today, people are not looking for Hollywood-style productions. They're actually looking for homegrown, social media-style and more personally produced video content.
This is good news. It allows most companies to keep their production costs low and handle a lot of the production work in-house while sending the video content out for post-production and light editing. Now everyone is capable of doing a video for customer campaigns.
8. Use Video In The Sales Process To Communicate Complex Topics
One of your objectives when you design your sales process is to create one that helps your prospects quickly get to know, like and trust you. In short, they have to feel safe.
Some of you sell complex services, like engineered products, and most of you have long sales cycles.
This means complex topics and challenges need to be resolved during the sales process. Instead of sending long emails or long written attachments, try sending a video that clearly talks your prospects through the information.
Research from Wyzowl shows 74% of people say they've been convinced to buy or download a piece of software by watching a video, and 91% of people feel video is a good way to proactively overcome objections in the sales process.
The video can even accompany any documentation, making it like you're there walking them through the information. This highlights your company's progressiveness, creativity and understanding of your prospects' challenges.
This is how you create a remarkable sales experience that differentiates you from the competition.
9. Use Video In Your Social Campaigns To Drive More Leads
You probably won't be shocked to hear that people on Facebook, LinkedIn, Twitter, Instagram and other social sites would all prefer to watch videos rather than read posts.
Now that you know video improves the performance of your social campaigns, there is some good news associated with scaling your video content program and using existing video content to drive social media marketing campaigns.
When you record your videos, consider cutting up the best sound bites and using them as your social media content campaign assets.
First, this is a highly efficient use of your content assets. Next, you can promote your longer-form videos while you use your short snippets on social. While the short snippets drive engagement with your audience, you promote your longer formats for those people who want more.
If done well, this positions you and your company as thought leaders while leveraging the video content in the best way.
Finally, consider your own personal social media accounts in addition to your corporate accounts. We've found that many people prefer to engage with personal accounts instead of corporate accounts.
This goes back to the fact that people do business with people. People trust people, but they don't generally trust companies. Feel like your personal social media pages are just for friends and family? You should rethink this, especially when it comes to using your personal LinkedIn and Twitter accounts to share business-related videos. It's a must-do in 2022.
BONUS: Use Video In Your Hiring Process To Feature Your Culture
Before we wrap up, the BONUS feature involves using video to help with one of the most frustrating areas in business today – hiring. Almost everyone is struggling to hire good people today.
Video can be a new tool in the arsenal.
Video helps tell your company's story. You can leverage your current team in the videos. You can easily show and share your culture. Instead of flat website pages with pictures, video allows your culture and your people to come alive and speak directly to prospective team members.
No matter what you do, what industry you're in or what you're hiring for, video is a way to tell a much more emotional and compelling story that will do a much better job attracting the right people to your company.
For more ideas on how to drive leads, sales opportunities and new customer revenue, check out The Complete DIY Playbook For Creating Killer Video Content.
Square 2 — Building The Agency You'll LOVE!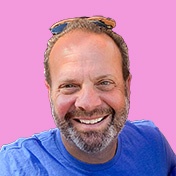 Mike Lieberman, CEO and Chief Revenue Scientist
Mike is the CEO and Chief Revenue Scientist at Square 2. He is passionate about helping people turn their ordinary businesses into businesses people talk about. For more than 25 years, Mike has been working hand-in-hand with CEOs and marketing and sales executives to help them create strategic revenue growth plans, compelling marketing strategies and remarkable sales processes that shorten the sales cycle and increase close rates.