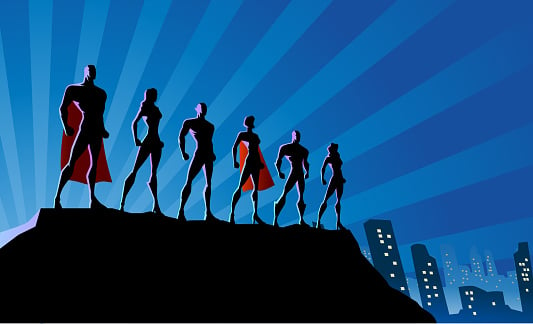 01/27/2022 |
Mike Lieberman, CEO and Chief Revenue Scientist
8 Ways HubSpot Transforms Your Sales From Zero To Hero
We recently talked about how HubSpot can turbocharge your marketing. Today, we're narrowing down into sales and covering how HubSpot dramatically improves sales performance, too.
Similar to marketing, success resides in how remarkable your sales experience is for prospects.
Yes, sales reps have a big role to play in executing this experience and your sales process is the backbone for that experience, but the tools your sales reps use will make or break your ability to deliver a remarkable experience.
Once you create and deliver a sales process that stands out in your industry – one that makes your prospects say "wow" – it's just a matter of time before you notice shorter sales cycles, higher close rates and more consistent revenue growth.
Here are the eight upgrades we typically deliver for clients. All are proven and designed to deliver significant revenue growth.
1. Upgraded Sales Process
You must have a documented and visual sales process that ensures each and every touch point with prospects is remarkable, highly educational and strategically designed to move highly qualified sales opportunities quickly through the process.
But the next step is being able to build it into your CRM and then leverage the CRM to help every sales rep execute the same process. This ensures the same emails, content, stories and process is used every time for every prospect.
I recently had a conversation on LinkedIn with a colleague who was asking me to better explain the above statement.
Do I mean that every sales rep has to do the same exact thing? Of course not. The sales process is a framework to be followed. It's an attempt to help them "groove their swing," a baseball term for repeating the best parts of a swing to produce the best outputs.
Everyone has to personalize their swing, and every sales rep has to personalize their application of the framework. But the framework remains the same for everyone, just like the best hitters all use the proven techniques uncovered over time.
The HubSpot Sales Hub is going to help you visually show each step in your sales process, and your reps should be moving their deals through each stage of your process. This should be triggering tasks that ensure prompt and consistent follow-up.
There should be email templates, content suggestions, call scripts and tools (like a reference reel) built into the HubSpot CRM so that everyone has access, everyone is trained on when and how to use the tools, and the usage is monitored just to ensure tools are being used correctly.
2. Serving Content In Context
One of the best ways to create a remarkable experience and move prospects through the process quickly is to leverage content in context to the prospect's pain, questions and concerns.
The HubSpot CRM provides unmatched insight into understanding a prospect's concerns. This starts at the very beginning of the sales process.
Reps who use HubSpot Sales Hub get insight into exactly what pages a prospect has been on, how many times they've been on those pages and when they've been on those pages.
They get access to content downloads and form fills, and even chat conversations if they're available.
Now reps can show up to that initial conversation with a prospect and understand what they're interested in as well as their potential challenges.
Over the course of the conversations between reps and prospects, additional issues and concerns are going to get uncovered. These concerns should be assuaged with content and educational materials.
Remember, your goal inside the sales process is to make prospects feel safe. People who feel safe move forward to buy and sign agreements. People who are not yet safe delay, ignore and present obstacles to signing.
The better armed your salespeople are with content that they can serve in context to the prospect's issues, the safer the prospect feels and the more efficient your sales process runs.
HubSpot allows you to store educational content and recommend it during the sales process, so it's easy to send to prospects. No hunting, no requesting access and no wasting time looking for the right version. All of it is set up and available right in the CRM.

3. Analytics
Once you get your sales process set up in HubSpot, you can begin to track the performance of your overall company, individual reps and individual deals all through the process.
The result is insights that uncover areas that need to be upgraded. What looked good on paper doesn't always execute well. For example, prospects may have trouble at a stage or need different content. Perhaps a stage is too long, causing friction, prospect anxiety and a longer than necessary process.
Conversion rates at each stage of your sales process are key. Your sales cycle in days is another important metric. Some cross-deal stage conversion rates also shine a light on sales rep effectiveness.
Sales opportunities to new customers highlights how well reps move opportunities to close. It's an important metric and one that is often overlooked when the close rate is simply proposals submitted to new customers closed. Both have value but tell different stories about the effectiveness of the process and the reps.
With these insights, sales operations should work on resolving these areas of need on a monthly basis. By continuously improving your sales process, revenue growth will result quickly and immediately.
4. Deal Data
You'll find all kinds of data in HubSpot. We talked about some of the analytics available and how that helps with efficiency, but deal data should be equally important to you.
Deal data is information on particular deals or sales opportunities. This is different from the process data and insights we talked about earlier. Deal data shows you who at your prospects' businesses play what roles. Are you engaging with the CFO or the COO? Who is the final decision-maker? Who is the champion?
Deal data includes what products or services you're selling and the mix of those options. It shows the difference between revenue from new customers and revenue from existing customers.
Some of the deal data is unlocked by HubSpot's ability to set up different pipelines within the CRM. Want to see new deals from new customers? Flip to that pipeline view. Want to see new deals with your current customers? Flip to that pipeline view. Want to see a specific product or service pipeline? You can set these up any way that works for you.
Deal data also helps with forecasting.
Ask a sales rep if Prospect A is going to close this month, and I'll bet their answer is positive and optimistic. But the reality might be very different. Their answer is accurate in their mind, but there may be real issues with the deal.
Deal data might show you whether the rep is actually engaged with power. It could show you how good the fit is between what you sell and what the prospect wants to buy. It might also show you how acute the prospect's pain is at this time. All three of these factors WILL contribute to whether your deal is closing this month, next month or sometime after that.
When it comes to forecasting, data like this is critical.
5. Automated Sales Sequences
During the initial COVID outbreak, many sales organizations learned that with technology they could do more revenue using fewer reps.
One of the big takeaways was automating as much of the sales process as possible. HubSpot delivers that automation in spades.
Automated sales sequences allow you to set up a series of personal emails from the sales reps that are triggered based on any number of criteria.
Once entered into these sequences, prospects receive personal emails from the sales team. These can be used to better qualify prospects, to educate them with content and to strategically identify their location in the buyer journey.
These emails can also be used to move prospects along in their buyer journey, create signals to sales reps as to their buying intent and, with lead scoring, give the reps a quantitative measure of how their prospects are progressing.
This allows reps to now spend their precious time with their best prospects and let automation nurture those not ready for direct rep attention.
These sequences can be measured, so that optimization can be applied based on metrics and performance. This helps the sequences get better over time.
Now reps spend more time talking to highly qualified prospects instead of working on more mundane qualification tasks.

The business outcomes are dramatic. Businesses generate more revenue with fewer reps and don't have to hire additional reps when they want to grow.

6. Sales Tasks
Typically, salespeople have a set of skills that make them successful. They are outgoing, well-spoken, creative and driven. But some might need help when it comes to organization and follow-up.
HubSpot recognized that years ago and added features that allow tasks to be set up, tracked, monitored and managed right in the CRM.
Tasks in HubSpot take many shapes and forms.
They can be to follow up with prospects via call, email or text and by the specific date these follow-ups should be executed. This is helpful when long periods of time are between the follow-up or many follow-ups are required across a rep's set of prospects. Who couldn't use a friendly reminder to keep the process tight?
They can be to make connections on social media. They could be to make additional introductions, request referrals or follow up on cross-sell/upsell opportunities post-close. The applications are endless.
Tasks can also be prioritized. Again, you want to maximize a rep's efficiency, and prioritizing tasks allows you to be certain they're following up based on the company's or leader's priorities.
Here's a more technical article from HubSpot on using tasks inside Sales Hub.
7. Call Recording
Ever wonder what reps are saying to prospects on the phone or in video conference calls? Wonder no more. HubSpot Sales Hub CRM comes with a call recording feature and the ability to launch calls directly from the HubSpot platform.
Reps can click on opportunities, find contacts and make a call. The call is recorded and stored with all the other notes and chronological entries.
Now managers can hop on and listen to recorded calls. They can provide feedback to help the reps get better faster.
This is probably a best practice considering the world we live in today. We've had a number of clients share with us stories where prospects said "the rep told me that" only to find when listening to the recording that the rep actually said something different.
It's smart to have reps know their calls are being recorded for training and development purposes, not as a way to monitor or punish them.
Great calls can be shared with other reps as part of a behavioral modeling training program. Challenging calls where reps overcome objectives can be shared. Competitive information collected on calls can be shared, too. It can all be done quickly and efficiently directly from HubSpot.
8. Chat
Finally, I've had several prospects and clients push back on the idea that chat helps sales close more deals and close them faster. The reality is quite different.
One survey confirms that customers who address the company through live chat will spend 60% more than those who don't use chat.
Another survey shows that 38% of prospects became customers after a positive impression with the live chat agent.
Based on the same survey, 44% of people agree that a website's best feature would be an option to get the answers to their questions in real-time. It can even lead to 20% better conversion rates.
For more chat stats, head over here to get a ton of data on chat.
Chat, powered by HubSpot, provides a wide variety of positive impacts on sales.
First, prospects who are in the late stages of their buyer journey and need questions answered quickly would be more apt to chat than fill out a form and wait for a response.
Sales needs to be part of the chat implementation and understand the nature of chat. The processes associated with supporting chat need to be defined, and HubSpot can automate many of these processes.
For example, when chat is initiated by a prospect, you don't want three reps all engaging with the prospect. Instead, you want an assigned rep to own the chat. This can be done by territory, in a round-robin fashion or by assigning reps to prospects in advance.
You also want to define the chat experience. Do you want reps trying to move the conversation to video or phone? Do you want them to engage via chat until the prospect is ready to move? How much additional information should the reps be collecting via chat, and how do you make sure that info finds its way back into the CRM?
Again, HubSpot allows you to capture those chat conversations and include them in the prospect record.
Chat can be a powerful option for prospects to engage with reps at your company. It can be highly efficient and move deals quickly through early stages, generating more sales opportunities when installed and optimized properly.
These upgrades, when deployed at the same time, drive massive improvements in your overall sales execution. They could be the difference between missing or exceeding your sales targets this month.
Not a single one requires a massive lift. The sales process improvements probably represent the biggest lift in the bunch, but most can be installed, tested and running in weeks, not months.
Consider adding these to your sales execution this month to ensure you hit your goals next month.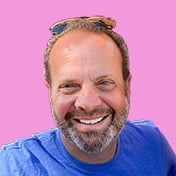 CEO and Chief Revenue Scientist
Mike Lieberman, CEO and Chief Revenue Scientist
Mike is the CEO and Chief Revenue Scientist at Square 2. He is passionate about helping people turn their ordinary businesses into businesses people talk about. For more than 25 years, Mike has been working hand-in-hand with CEOs and marketing and sales executives to help them create strategic revenue growth plans, compelling marketing strategies and remarkable sales processes that shorten the sales cycle and increase close rates.
Get With the Program
Whether you want to stay in touch, go deeper into RGS or start a conversation, here are three easy ways to take the next step.