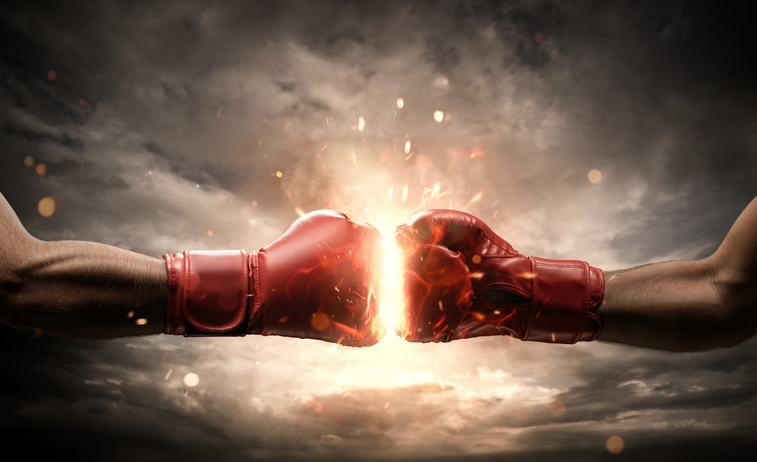 We work with many companies that are considering moving their website from WordPress to HubSpot, and we get asked weekly: What's the difference between HubSpot and WordPress?
The answers are important.
In this blog article, we break down all the differences, the pluses and minuses, and all the specific details associated with both options so you can make a smart, educated and appropriate decision for your company's website.
In general, the most significant difference other than cost is that HubSpot comes with out-of-the-box features that are better than WordPress, including support for said features as well as automatic maintenance.
HubSpot and WordPress deliver a similar feature set, but WordPress requires stacking plugins created by different developers, and getting them to play nice together may require additional development work.
Here's a detailed look at both WordPress and HubSpot.
The Cost – WordPress Vs. HubSpot
There is one primary advantage that most people look at when considering WordPress for their website — it's free. This is how most people get started with WordPress. It's a little irresistible.
However, in most cases, WordPress isn't free. You still have to pay for hosting and might also have plugins that enable additional features on your site. Most WordPress customers end up paying at least something each month to use this "free" CMS (content management system).
The free CMS also requires you to do a lot of the work to keep your site optimized. In some cases, you might need a WordPress expert to help you with those changes.
With HubSpot, you can get started for as little as $25 a month, which includes premium hosting and security features, regular maintenance and updates, support via chat, phone and email, and all the features like email marketing, SEO optimizations and live chat that come as part of the HubSpot CRM platform.
HubSpot's drag-and-drop editing feature included in the CMS means almost any marketing person with little or no HTML experience can go into the platform and keep your site updated.
Based on our experience, we find the modest costs associated with licensing the HubSpot CMS to be less expensive than what most companies spend keeping their WordPress site maintained.
Security – WordPress Vs. HubSpot
This is a big topic of conversation these days. People are actively looking to hack your website, take control of your website or make unauthorized changes to your website.
If you run an e-commerce site, this should be top of mind. It's something you should be aware of even if you have a traditional B2B lead gen site.
As an open-source platform, WordPress comes with none of the security features you'll need to protect your site. Instead, you'll need to ensure site speed, security and reliability on your own.
This could require multiple tools, but it also requires you to focus your time and energy on website maintenance instead of building out an awesome site for your customers.
Bad actors can compromise your site through plugins that you use to extend the WordPress platform.
HubSpot's CMS comes with premium hosting and security features right out of the box. With standard SSL certificates, a web application firewall (WAF), a global CDN and 24/7 security and threat monitoring, your website is protected from bad actors.
Capabilities – WordPress Vs. HubSpot
Our WordPress clients typically report that it's fairly easy to create basic text-based content and pages, but anything out of the ordinary requires specialized skills and templates.
Today, it's critically important that marketing people (not programmers) can create specialized pages like pillar pages, landing pages, confirmation pages, registration pages and more. It's also important that you can test the performance of these pages and allow visitors to chat with you on your site.
WordPress will require additional technical resources, plugins and subscriptions to support the capabilities outlined above.
HubSpot, on the other hand, allows people without technical skills to easily create, modify and add pages with drag-and-drop layouts. CMS Hub lets you create seamless digital experiences for your customers.
Because CMS Hub is built on top of a single unified database (the HubSpot CRM platform), you'll have all the data you need to tailor and personalize the customer experience at your fingertips. And CMS Hub's blogging and landing page tools are equally easy to use, making it simple to grow traffic and generate leads for your business.
In today's world, the more you personalize the experience, the more leads you'll generate. This ability on the HubSpot CMS is huge.
In addition, the HubSpot community has created hundreds of "themes" – some are free, while others might cost a few dollars. These themes allow you to quickly start customizing the look and feel of your website, blog, landing pages and more.
Search Engine Optimization – WordPress Vs. HubSpot
Getting your website found on search engines is critical to generating leads for your business. It's also one of the most challenging marketing tactics today.
The technical performance, speed and content management capabilities of your website CMS are vital to getting found on search engines.
WordPress doesn't come with native search engine optimization (SEO) functionality, but it does have a number of plugins — some paid, some free — that can help. Keep in mind, having more plugins means more software management, cost and headaches when it comes to maintenance and security concerns.
HubSpot's CMS Hub includes a powerful SEO recommendations tool as well as on-page SEO tools built in for blog post, landing page and website page creation. Optimizing your content for search is a breeze with the native content strategy tool and integrations with Google Search Console, which allows you to inform your SEO strategy by leveraging data directly from Google.
Some of the HubSpot features may slow your page load speeds, which can impact your performance on Google, but the SEO tools in HubSpot clearly outline if you have speed issues and explain how to fix them.
Analytics And Reporting – WordPress Vs. HubSpot
What gets measured gets done. You're going to want to know how your website is doing – what's working well, what's working just OK and what's not working at all.
Some editions of WordPress include limited reporting on content (like page views) but require another solution for any deeper analysis.
Most marketers choose to use WordPress in addition to a paid analytics tool or Google Analytics and manage each system separately. This creates data silos that don't speak to one another and results in an incomplete picture with less actionable data.
With CMS Hub, all the analytics you need are included to help you measure website performance and return on investment (ROI). Additionally, because CMS Hub is directly integrated into your CRM platform, you unlock the power of deeper insights and more actionable data.
For example, with CMS Hub it's easy to build lists of contacts who have visited specific pages on your site, downloaded content offers or interacted with you via live chat.
Some people think using different tools for different parts of their marketing protects them from going "all in" with one company, but it actually creates several reporting and analytical issues.
Having to hop from one platform to another makes analysis problematic. This might cause people to question the data and will require a data visualization tool to aggregate the data for proper analysis.
Using one platform for all digital marketing analytics empowers you to uncover insights and inform your action plan.
Final Recommendation – WordPress Vs. HubSpot
Having reviewed more than 1,000 websites over the past 20 years, our website development team has seen many WordPress websites and even more HubSpot websites.
Generally, our recommendation (when clients want help making this decision) is to build or move your website to HubSpot. The aggregation of data, the ease of use, the security and the SEO capabilities of the HubSpot CMS make it our choice for website CMS.
However, when clients are happy with their situation and when they understand the issues associated with their WordPress site, we're glad to help them support it.
As in life, there is a lid for every pot, and in some cases, WordPress might be the right choice. If you need extensive programming access to the back end on your server for proprietary programming, WordPress might be the right choice.
However, HubSpot has an answer for this use case too. HubSpot's native integrations generally remove the need for this, since CRM integrations can pass data between programs without needing to custom code APIs. But we're really starting to get technical now.
The bottom line is when you stack both side to side, we recommend HubSpot.
Square 2 — Building The Agency You'll LOVE!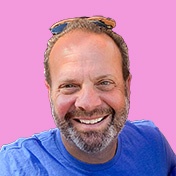 Mike Lieberman, CEO and Chief Revenue Scientist
Mike is the CEO and Chief Revenue Scientist at Square 2. He is passionate about helping people turn their ordinary businesses into businesses people talk about. For more than 25 years, Mike has been working hand-in-hand with CEOs and marketing and sales executives to help them create strategic revenue growth plans, compelling marketing strategies and remarkable sales processes that shorten the sales cycle and increase close rates.