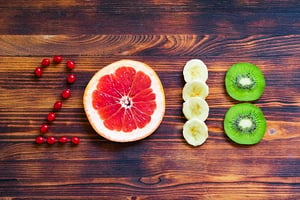 Why You Want A Leaner, Meaner Sales Pipeline
In the "bigger is better" world of business, it seems ridiculous to suggest that your sales pipeline might be too big, right? The truth is, a leaner, meaner pipeline can make your sales efforts more efficient, increase your sales conversion rate and boost your bottom line.
Let's take a look at why this is true and how to make it happen.
Sales Is A Numbers Game, But…
Are your conversion rates lower than you'd like? Does it take 10 prospects to result in one sale over time? If so, it's tempting to think that the top of your sales funnel needs to be particularly fat to get an acceptable number of deals to squeeze out of the bottom.
But if this describes your situation, it might be symptomatic of several problems:
Your sales processes are inefficient
Your sales team has difficulty qualifying (and disqualifying) leads throughout the sales cycle
Your conversion tactics are lacking
In other words, the cure for problems like these is not a bigger pipeline but rather a higher-quality pipeline, one with early-stage prospects that are more likely to become customers. How can you make that happen?
Use A CRM System
Many business owners and sales managers still don't use a CRM system. Why not? Maybe it's the fear of the unknown for sales team leaders who are not technophiles. Maybe it's cost vs. perceived ROI. Or perhaps it's just reluctance to change.
But in any hyper-competitive industry today – especially when your competitors have the advantage of modern sales tools – it pays to use a customized CRM system. Many excellent low-cost CRM systems (ranging from free to $50 per month per user) are ideal for small to mid-sized companies.
In the end, deciding on which CRM to use is not about the technology. It's only about two factors – increasing sales and decreasing sales cycle times.
Be More Discerning When Assessing Prospects In Your Sales Pipeline
If you're a CEO, business owner or sales manager, have you ever asked yourself why your salespeople add so many opportunities to their pipeline that have little chance of closing?
Have you considered it might be because this is what you ask them about at every meeting?
When you only ask about the new opportunities they have added, along with the size of their overall sales pipeline, you're telling them that only pipeline size matters and that pipeline quality is not important.
It's no surprise then that in the typical sales mindset, adding more prospects to the top of the sales funnel means more opportunities for an eventual sale. But because your salespeople are tasked with nurturing these prospects throughout the sales cycle, more prospects also means more work.
And if your conversion rates are low, most of this work will turn out to be wasted effort. Wouldn't it be better if you could quickly determine which prospects are worth the trouble and determine this earlier in the sales cycle? You can.
A CRM system will help provide an analysis of past results and real-time data. But your salespeople can almost certainly do a better job up front – and throughout the process – of asking better questions to determine if the prospect should be moved forward in the funnel, backward or out of the funnel altogether.
Asking the right questions and actively listening to what the prospect says about present and future challenges can help salespeople quickly discern the effort necessary to convert the prospect into a customer. What this new sales mindset probably requires, however, is a shift from the "always be closing" approach to one where you ditch the pitch and have real conversations to build real relationships.
Improve Your Sales Process
Businesses get stuck doing things the same way because that's how they've always been done. But when the competition is more adept at reacting and responding to the needs of the marketplace, it's easy to get left behind.
Make no mistake: Sales is complicated. It can be overwhelming to manage so many moving parts. A well-crafted and used CRM system can help. And changing the sales mindset from "sell first, listen later" to the opposite can help you continually qualify the prospects in your funnel. In the end, it's likely that you'll need to review and revise your sales process from top to bottom to fit the marketplace and sales environment in which you operate.
To make necessary changes to the process, sales managers need to ride along with salespeople from time to time. They need to ask questions and engage directly with prospects and customers at various stages in the sales cycle. They need to meet one-on-one with sales team members as opposed to always meeting with the group as a whole.
By making these changes, and by using CRM data along with professional intuition, sales managers can ensure the sales process is more relevant and efficient.
The bottom line is that sales efficiency matters. And when it comes to pipelines, bigger is not necessarily better. Your goal should be to develop and nurture leaner, higher-quality pipelines every day.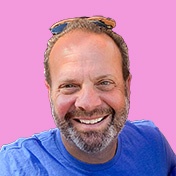 Mike Lieberman, CEO and Chief Revenue Scientist
Mike is the CEO and Chief Revenue Scientist at Square 2. He is passionate about helping people turn their ordinary businesses into businesses people talk about. For more than 25 years, Mike has been working hand-in-hand with CEOs and marketing and sales executives to help them create strategic revenue growth plans, compelling marketing strategies and remarkable sales processes that shorten the sales cycle and increase close rates.