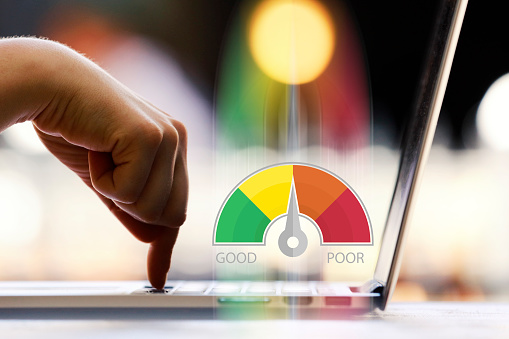 Lead Scoring Is Critical For Prioritizing Leads For Sales And Measuring The Effectiveness Of Your Marketing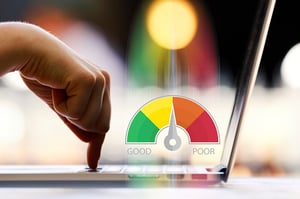 We see lead scoring as an important part of every revenue generation program. While creating the model and building the scoring algorithm into your marketing automation tool is considered intermediate to advanced marketing, we think it's a requirement.
Furthermore, it provides a nice connection between sales and marketing, aligning both teams around what makes a good lead. It also offers sales insight into which leads need immediate attention, which leads offer the best opportunity and the overall quality of the leads marketing is generating for sales.
If you're looking for data on the benefits of lead scoring, consider this: A MarketingSherpa study showed those using lead scoring had a 77% boost in lead generation ROI over those not using scoring. In addition, a recent Kentico study found 38% of businesses surveyed experienced higher lead-to-opportunity conversion rates thanks to lead scoring.
Take a look at some tips and techniques on how to set up lead scoring in Marketo, one of the better marketing applications for companies with complex lead-scoring methodologies.
What Is Lead Scoring?
HubSpot defines lead scoring as a methodology used to rank prospects on perceived value for each interaction they have with your organization. This includes both behavior and demographic information.
Lead scoring helps you gauge the quality of the leads you're generating and, if done correctly, lead scoring can also give you an indication or signal as to the intent of the prospect. Are they interested in buying today or next month?
In addition, lead scoring helps sales know which leads have the best opportunity and how to prioritize their time, distribute content and alter their sales process based on this opportunity.
This is especially important if you've bought into the Cyclonic Buyer Journey™ methodology we practice at Square 2. With eight distinct stages in each prospect's buyer journey, being able to score prospects and getting an idea of where they are in their buyer journey and their intent to buy means you can tailor the content, the nurturing and the sales follow-up accordingly — producing a better, more guided and helpful experience for them.
This results in a higher close rate and a shorter sales cycle, two very positive business outcomes.
How Lead Scoring Works
Lead scoring is a cumulative value assigned to a lead. The score itself is usually made up of a wide variety of potential data points. Some of them are obvious, while some of them are less obvious.
For example, demographic information is usually where people start with their lead-scoring models. Titles, as an example, are good starting points. If you want to talk to CEOs, anyone with a CEO title would score highly on your model. If you'll talk to a VP but would prefer a CEO, then the VP title would score, but it would score lower than the CEO. If marketing manager is too low of a title for your sales effort, then that title might not score at all.
You can apply a similar approach to industry, size of the company by revenue or number of employees. You can also apply geography to the model and any readily available demographic information you find relevant to your prospecting and sales efforts.
Remember that we are talking about both company and contact information. You'll want both types of scoring elements included.
Next is behavioral information. Elements for your model in this category could include website pages visited. For example, your pricing page could produce a higher score than just a homepage visit. Some clients use the number of pages to influence their score, so prospects who visit 10 pages in a single visit score higher than a prospect who visits just one or two pages.
Content viewed is also an indicator for lead scoring. What content was consumed? The more content, the higher the score, or different content types might produce different scores.
This is how we measure where the prospect is in their buyer journey. By producing different pieces of content for different stages of the buyer journey, we get the prospect to signal us, like a GPS system. This contributes to their lead score.
Lead scoring is not a one-and-done activity. A prospect's lead score can change over time, and should in fact change in a positive way if you're nurturing leads properly and providing them an educational experience. The more you get to know about a prospect, the more their lead score will dial in and be a better predictor of intent to buy. By progressively profiling them, each time they return, you'll know more and more.
Make sure you consider negative and degrading scoring as well. Prospects take action that increases their lead score, but they can also take action that degrades their score. Lack of engagement is a good example of when you might want to degrade a lead score. If prospects don't click on lead-nurturing emails, if they don't engage with your chatbot or if the number of days between visitors or contact increases, their lead score should be degraded.
There should be an equal number of accelerators. Asking to speak with a sales rep via your chatbot is an example of an accelerator. Converting on a back-end-of-the-buyer-journey offer can be an accelerator. Identifying themselves as a referral from an existing customer might also be an accelerator.
It's important to know that there is no one-size-fits-all lead-scoring model, since all lead scoring should be defined by your specific target buyer and their buyer journey.
Why Is Lead Scoring Important?
Lead scoring is designed to help growing companies focus on the leads that are most likely to convert into a sale. A business can suffer when sales is spending time chasing the wrong leads. Having indicators of a quality lead in your organization and automating the process of getting a more qualified lead to sales allows a company to scale more efficiently.
Data shows you can increase sales productivity by as much as 40% with lead scoring. You can also reduce sales cycles from lead to close.
But what are the challenges associated with lead scoring?
Since no two companies are alike, no two lead-scoring programs should be alike. To build the right lead-scoring models, you must truly understand what your ideal buyers look like. If your target is market is "anyone who wants to buy," you are going to have a difficult time building lead scoring.
Lead scoring is a set of criteria both implicit and explicit that define an "ideal" customer. When you know this, you can start to rate prospects. This doesn't mean you ignore people and only talk to the best prospects, it just means you know who these people are and can rank your response accordingly.
Remember, lead scoring should be a living model that changes as your business grows and as your business changes. As an example, you can think of your lead-scoring model as a gauge. If you add sales reps or your current sales reps have capacity, you may loosen your lead-scoring model to give them more prospects who might be a little less qualified.
On the other hand, if you have a lot of inbound activity or you resize your sales team, you may tighten your lead-scoring model so they spend their limited time with the best prospects first. And, as your buyers change, your lead scoring should change too.
10 Tips For Lead Scoring In Marketo
Lead scoring is a set of rules or conditional logic. In Marketo, these types of conditional logic can be endless, which can make managing them over time rather complicated. You can also add scoring directly in smart campaigns along the way, which can sometimes get missed or overlooked.
It's best to keep all lead scoring together and make sure you are using standard naming conventions. To maintain consistency, one person should own and manage lead scoring. In addition, you should organize lead scoring in a document outside of Marketo, so you have a map for how things are set up in Marketo and why.
Marketo Tip #1 - Start by gathering team members to define an ideal lead. Determine what your company deems important qualifiers. For example, if the size of an organization is going to be a sales qualifier, you should work to gather this information in the marketing process and use it to score your leads. Both sales and marketing should agree on what a "sales-ready" lead looks like.
Marketo Tip #2 - Keep a lead-scoring document with all of your rules and where they are located. Finding where you put the lead-scoring rules later can be difficult in Marketo, even if your folder organization in Marketo is top notch. Create a full lead-scoring schematic document and link to the smart campaign that each rule is associated with. You should test your lead-scoring thresholds in your lead-scoring schematic before you ever start building. Your score that converts a lead to a marketing-qualified lead (MQL) should mirror your "ideal" prospect.
Marketo Tip #3 - If you have repetitive scoring opportunities, go ahead and set up tokens in your master lead-scoring folder so they can be dragged in during your campaign builds. Now when you want to simply adjust the score, you can do it in the token instead of in all the different campaigns and rule sets.
Marketo Tip #4 - Naming conventions in Marketo are vital. Make sure you have consistent and clear names for all of your rules.
Marketo Tip #5 - Create a master lead-scoring folder and a lead-scoring program, along with a behavioral folder for your behavioral rules and a demographic folder for your demographic rules. You can combine demographic and behavioral rules to score. You should consider calling this folder "advanced scoring rules."
There are a few scoring rules that should be tied to what is a typical indicator of buyer Intent. We call these accelerators. If someone fills out a demo request form, they may be expressing intent. These people may or may not meet some key demographic qualifiers, so often an intent action alone is not a reason to score them to the MQL threshold. We also suggest keeping "negative" lead scoring in its own folder, so you can easily locate these rules.
Marketo Tip #6 - It's also a good idea to create custom fields for behavioral score, demographic score and combined score. That will allow you to track these values separately. This is especially important if you reset scores or negatively score, as you may want to reset behavior based on inactivity while allowing demographic data to maintain its previous score.
Marketo Tip #7 - Don't forget to score based on program progression and change in campaign status, as these are big indicators of engagement. Make sure you are syncing your lead score value to your CRM. If using Salesforce, it is a good idea to go ahead and carry that score from lead to contact objects as a reference. Lead scoring should align with your workflow rules for moving your leads through your lead statuses.
Marketo Tip #8 - Lead status can also update lead-scoring values. If you have a disqualified/not valid status, you can set the score back to 0. If you have a lead that gets returned to marketing, consider setting the behavioral values back to 0 and allow their engagement to re-score them. If they do re-score to qualified thresholds, consider putting them in as lead status of REMQL, in order to build reporting that shows how many people were returned to marketing and requalified.
Marketo Tip #9 - Always save all scoring threshold and workflow rules in one folder along with your lead-scoring rules, so you can easily adjust as needed.
Marketo Tip #10 - Don't set it and forget it. You should work with sales on a monthly basis to gauge lead quality. Look at a handful of leads that were returned to marketing or disqualified by sales after being scored an MQL, and see if scoring rule changes need to be considered to improve the quality of leads sent to sales.
If your sales team uses Marketo Sales Insights, you can set your relative score to static score values that match your lead-scoring thresholds, so both marketing and sales can sort leads by priority.
Square 2 — Building The Agency You'll LOVE!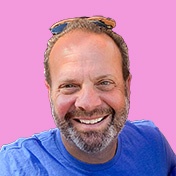 Mike Lieberman, CEO and Chief Revenue Scientist
Mike is the CEO and Chief Revenue Scientist at Square 2. He is passionate about helping people turn their ordinary businesses into businesses people talk about. For more than 25 years, Mike has been working hand-in-hand with CEOs and marketing and sales executives to help them create strategic revenue growth plans, compelling marketing strategies and remarkable sales processes that shorten the sales cycle and increase close rates.