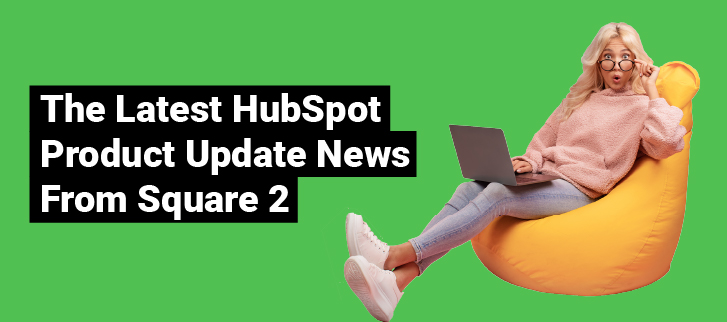 We're starting the new year with a few small but mighty updates that will be coming into play for many of our clients. All three of these HubSpot updates are some of the most highly requested features.
We're increasingly seeing updates geared toward the operations-minded folks running HubSpot accounts. Make sure your HubSpot admin, marketing operations, RevOps and sales operations teams are staying up to date on the latest updates by subscribing to our product peeks.
This month, we're diving into some powerful updates, including a more robust payments tool, an upgraded mobile app and a public beta to customize the "create deal" form based on the pipeline. Let's dive in!
Product Peek #1: Sell Multiple Subscriptions With HubSpot Payments
The payments tool inside of HubSpot keeps getting more robust, evolving to meet use cases of all kinds of users. With the latest update, you can include multiple payment frequencies for multiple products within one transaction.
Let's say you're onboarding a new customer on a three-year contract. You may want to include a one-time setup fee, a monthly services fee and an annual renewal fee. Now you can fully configure these items in one contract, and each of these recurring charges will be displayed as a subscription in the CRM.
In this example, you would have the one-time line item due at payment. Then, set a date three months in the future as the due date for the first monthly payment, which will then run for 36 payments. Finally, set the annual renewal payment due date a year out to recur twice. Then, just send the single link or quote and wait for your payment to be made!
Learn more at the HubSpot Releases and Updates page here.
Product Peek #2: View And Share Meeting Links On The HubSpot Mobile App
As people return to trade shows and on-site visits, you won't want to travel without the HubSpot mobile app installed on your device. With HubSpot's newest update, users can view and share meeting links from the app.
Once you've updated your app to the newest version, you'll see this feature. Open the app, click Menu, then find Meeting Links as the last item in the CRM menu list. If you tap the meeting, it will copy the URL to your clipboard. You can also select the three dots on the right of a meeting to preview the link on your device or share the link to another app or nearby device.
When combined with last year's mobile QR code scanner update, the mobile app is a powerful tool for making connections on the go.
Learn more at the HubSpot Knowledge Base.
Product Peek #3: Customize 'Create Record' Form By Pipeline (Public Beta)
In September, we told you about the ability to self-enroll in HubSpot betas for new features. This month, you're going to want to bookmark your early access page and click that "Join beta" button for this highly requested feature.
As sales operations become more strategic – and more complex – we're seeing more companies expand into multiple deal and ticket pipelines. Whether you're using additional pipelines for different product types, regions, partnerships or any other reason, you likely need to collect different information for each of these deals.
With this beta, admins can define which properties are visible or required on the "create deal" form based on the pipeline. You could require "number of employees" on your New Revenue pipeline while asking for "partner source" on the Partner pipeline, or a service ticket could ask for product-specific information when someone calls in about an issue.
This will help ensure that your data intake is clean while also reducing admin annoyances for your team. It will prevent users from filling out fields they don't need to or entering data in the wrong fields.
As of publication time, this feature is not yet published on HubSpot's Knowledge Base or Updates. However, you can learn more about it by visiting the Early Access page in your account:
Navigate to HubSpot and click your company name on the top right
Click Product Updates
At the bottom of the left side menu, click Betas under Early Access
Find "[Public Beta] Customize 'Create record' form by pipeline" and click "Read more" for additional details
Click the "Join beta" button if you'd like to try it out; you can return to this page at any time to leave the beta
Be In The Know About What's New At HubSpot
We love to see HubSpot listening to its user community and developing improvements with them in mind. Have a wish list item? Search for it on the Community and give it a vote and comment. And if you don't see it, submit it!
Every month, HubSpot releases new features and updates to make the platform better. It can be hard to stay on top of all the changes, so we're sharing the biggest updates you need to know about. To sign up to receive our monthly updates email, click here to subscribe.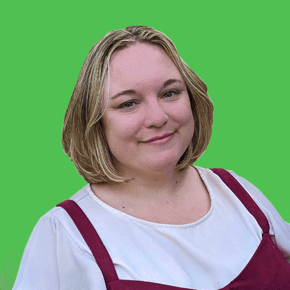 Amber Behring, RevOps Strategist
Amber has spent the last 10 years in marketing for B2B and SaaS businesses, leading content marketing, demand generation and strategy. Her expertise is in helping disconnected businesses integrate their sales, marketing and operations systems to work together and achieve business goals. In content and web work, Amber focuses on improving accessibility and usability for all users, and she is always working to be a better ally to underrepresented users and teams.